Photos: Jonathan Levine Gallery
Juxtapoz // Monday, 14 Jan 2008
1
The awful weather in New York City didn't stop art fans from pouring into Chelsea's Jonathan LeVine Gallery on Friday night to take part in the preview party for a trio of rising stars. Jonathan Viner, Esao Andrews, and Xiaoqing Ding took over the gallery for the month of January to show off their latest work.
Viner told Juxtapoz that his new work was drawn from a happier place than last year's show, which was far more desolate and gloomy. Not that "Target Practice" will make you dance for joy. Most of the paintings are teeming with shades of grey, drab green, and milky-white skinned models living their lives in Viner's stark world. Everything is stunning, and almost every painting has sold.
Ding stood out from the pack with her vibrant, surreal art that tickles the imagination with fun, jovial characters. The fact that the paintings were behind glass was a bit off-putting at first (and hard to photograph), but Ding was quick to point out that each painting was intricately created with pastels, making the artwork extremely fragile to the touch.
Her artwork contrasts greatly with Andrews' who shares LeVine's side room with Ding. His half of the two-person show "Separate Lives" is filled with creatures and lifeless beings that look both haunting and breathtaking. Most of the paintings simply show one subject, often with brilliant colors, against a very plain background. They pull the viewer in and never let go. The show runs until February 9. For more information, visit the Jonathan Levine Gallery online.
Words and photos by George Koroneos.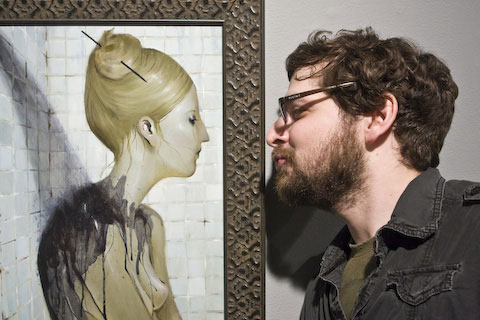 Jonathan Viner's "Rinse, Repeat"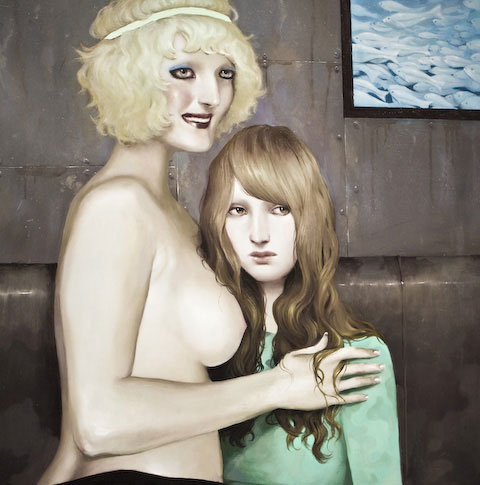 Jonathan Viner's "The Ladies' Demands"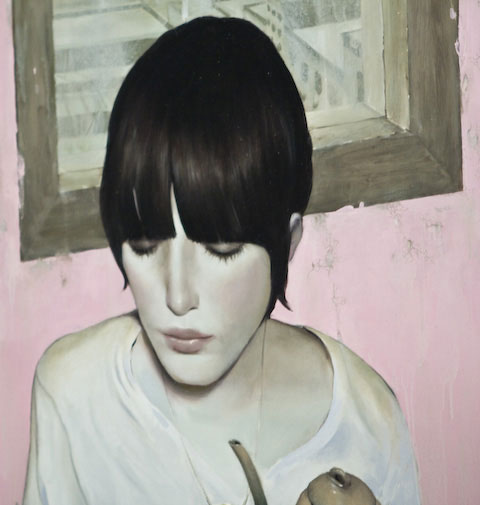 A close look at Jonathan Viner's "Conduit of Dialogue"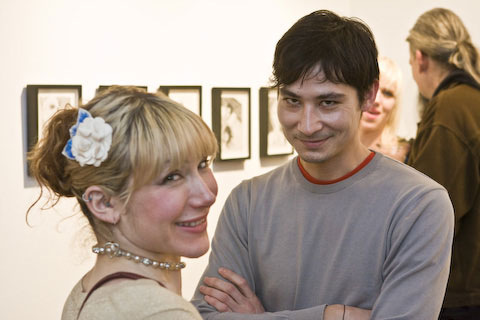 Artist Tara McPherson and Esao Andrew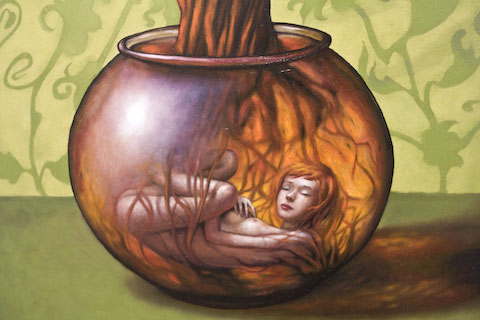 Esao Andrew's "Bromelain"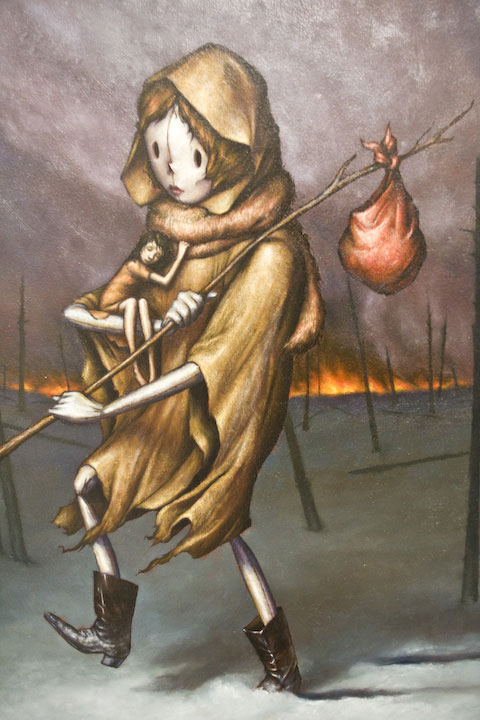 Esao Andrew's "The Last Hour"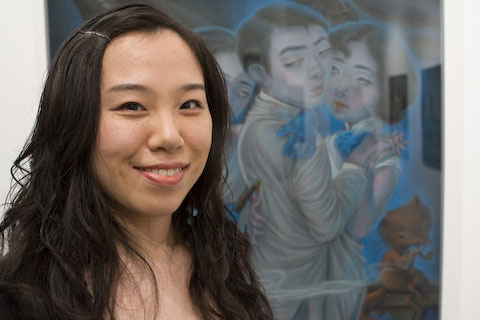 Xiaoqing Ding was all smiles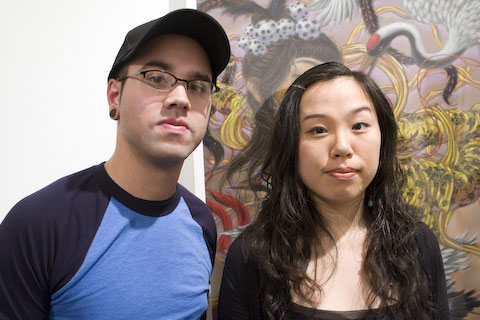 Xiaoqing Ding and her biggest fan. He flew in from Canada to be at the event and picked up the painting they are standing in front of.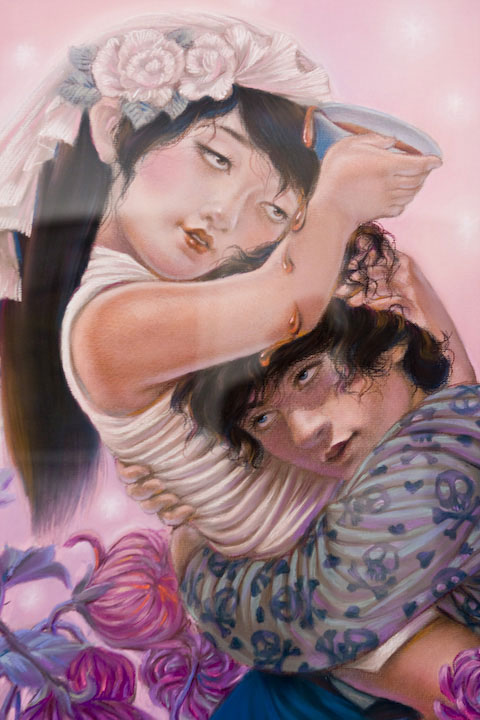 Xiaoqing Ding's "Little Drop of Poison"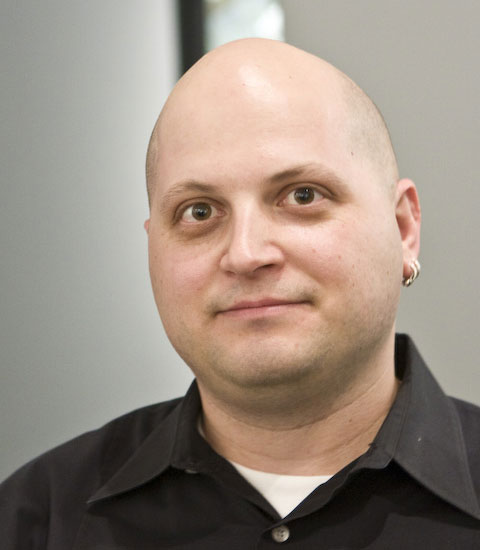 Jonathan LeVine