Photos: Jay Howell & Matt Furie "Return to Innocence"
Juxtapoz // Friday, 27 Jun 2008
1
Return to Innocence
Artwork by Jay Howell and Matt Furie (with Aiyana Udeson and Audrey Erickson)
Receiver Gallery
June 7th - July 25th
Photos and words: Isaac McKay-Randozzi

If an art show has an empty tall can pyramid are the creators trying to be hip, or just honest about their alcoholism? Or maybe they didn't want to clutter up the floor during the opening. With images of perverse carnality, Misters Howell and Furie have proved their ability to make humping an over-sized, cigarette-smoking hot dog into comedic hilarity.

Furie's detailed images of creatures great and small, both horrible and cute, fill his solo pieces and complete the collaborations he did with Howell and Aiyana Udeson. Howell's black and white illustrations have gotten deeper and more complex; Go Away has to be one of his best works yet.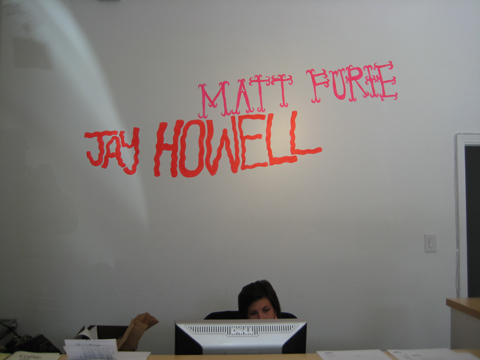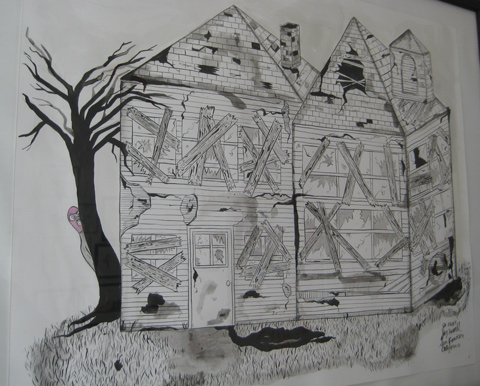 Go Away, Jay Howell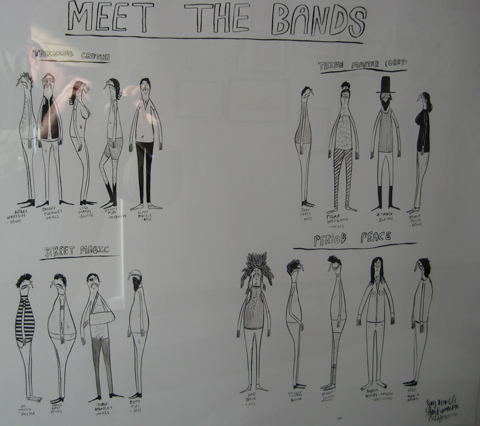 Meet the Bands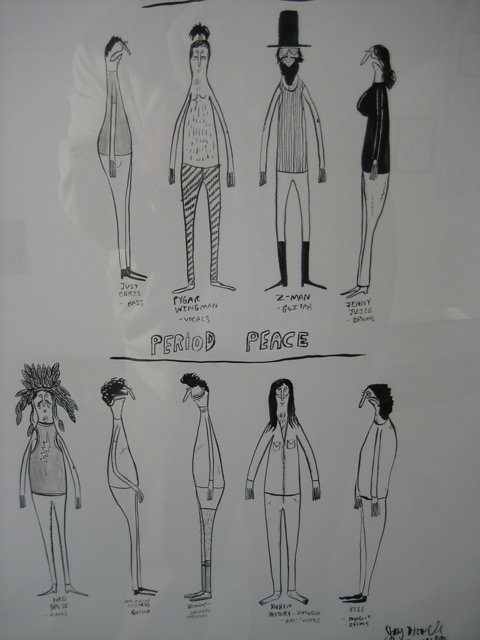 The band Period Peace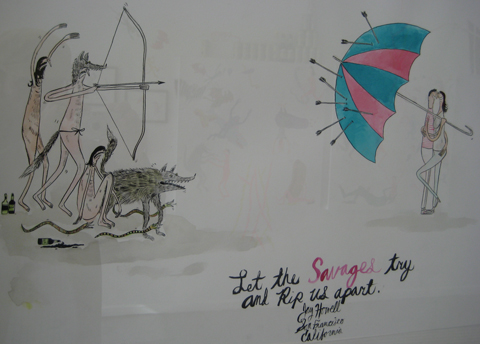 Let the Savages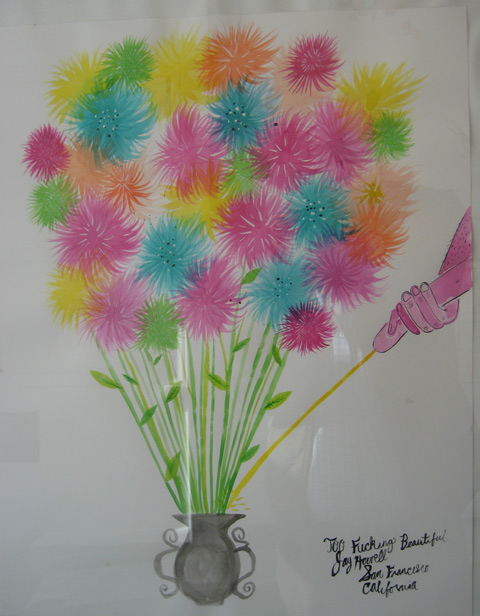 Too F'n Beautiful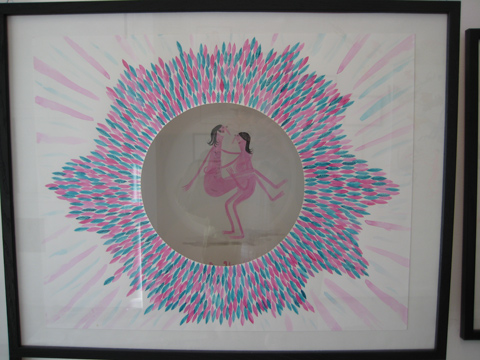 Cute Couple with Untitled piece (in front)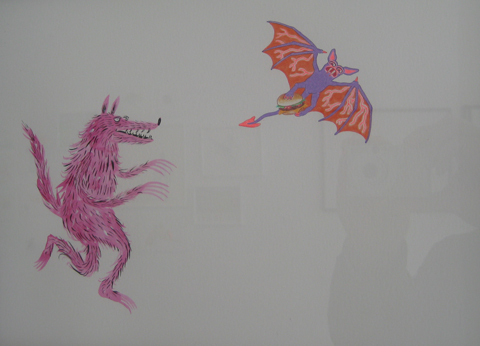 Pink Wolf with Burger Bat, Jay Howell and Matt Furie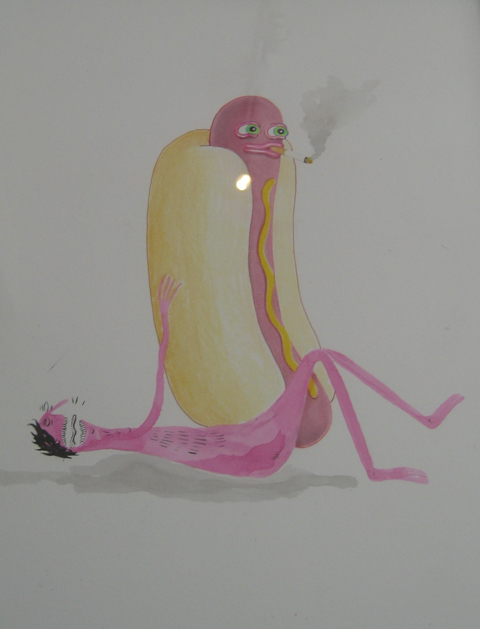 Hot Dog Guy, Howell and Furie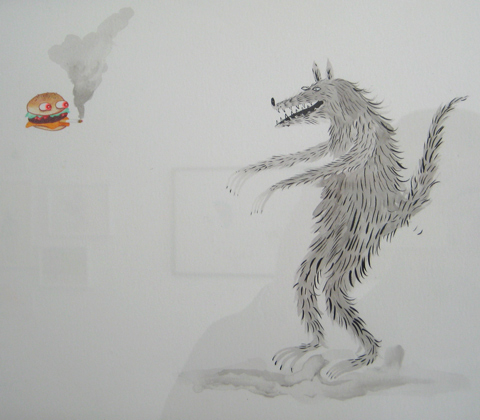 Wolf with Burger, Howell and Furie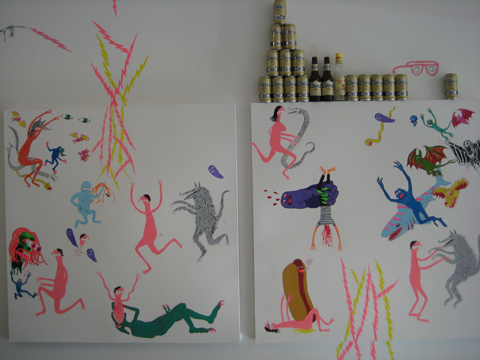 Untitled collaborations/spot to put your can, Howell and Furie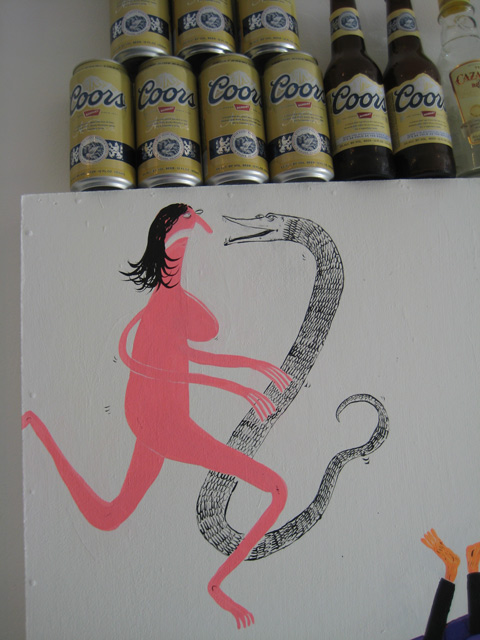 Lady with Snake (detail)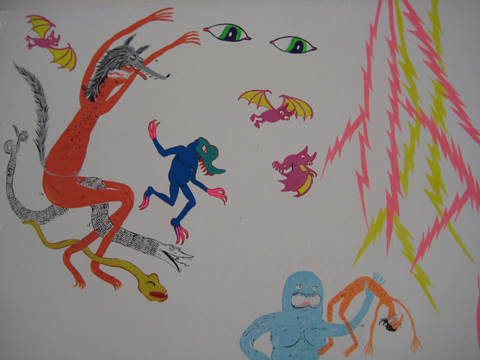 Wolf Man, Bats and Lightning (detail)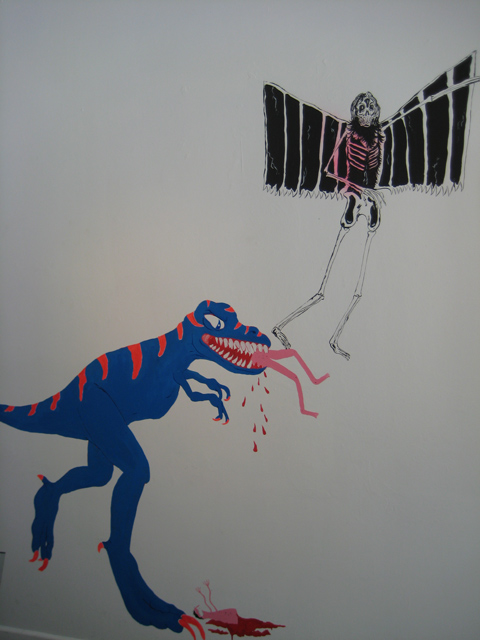 Dino. Snack, on the wall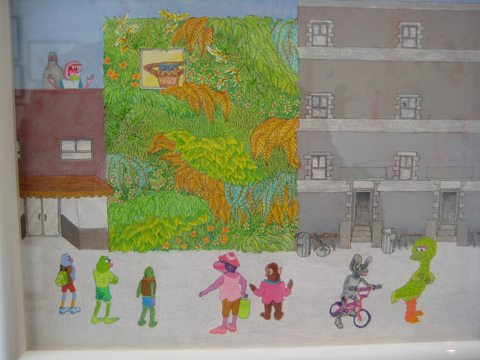 Concrete Jungle, Matt Furie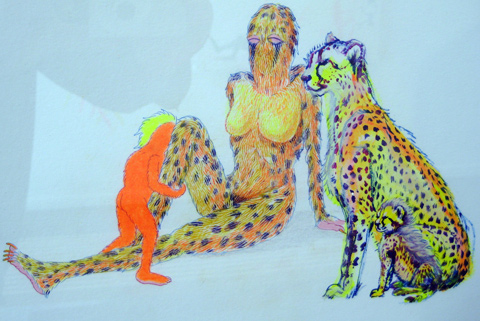 Cat Moms, Matt Furie and Aiyana Udeson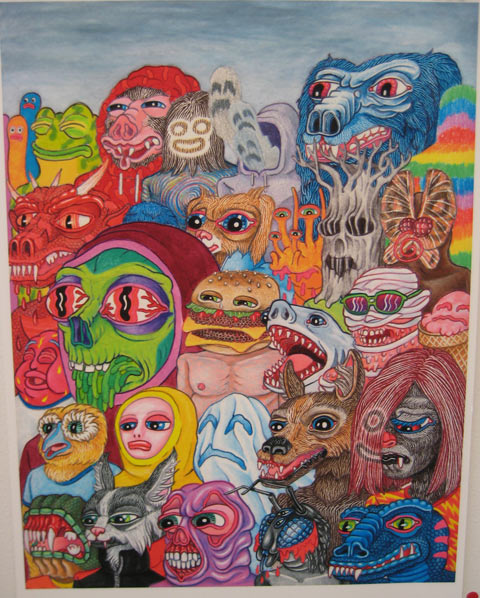 Untitled 7, Matt Furie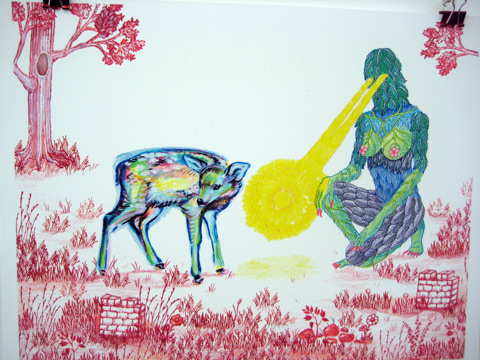 Untitled 2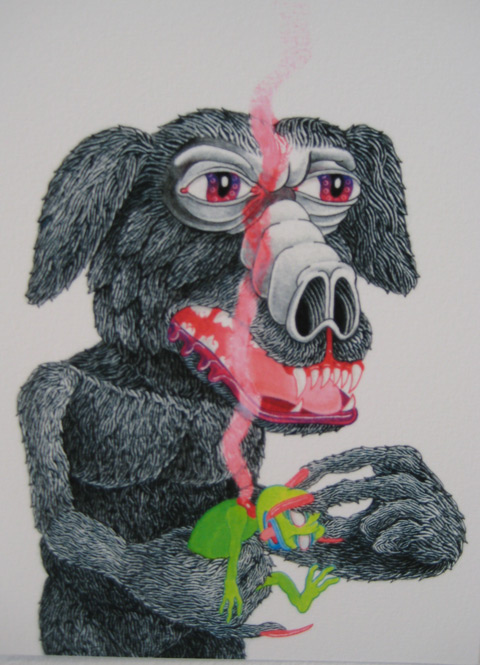 Untitled 18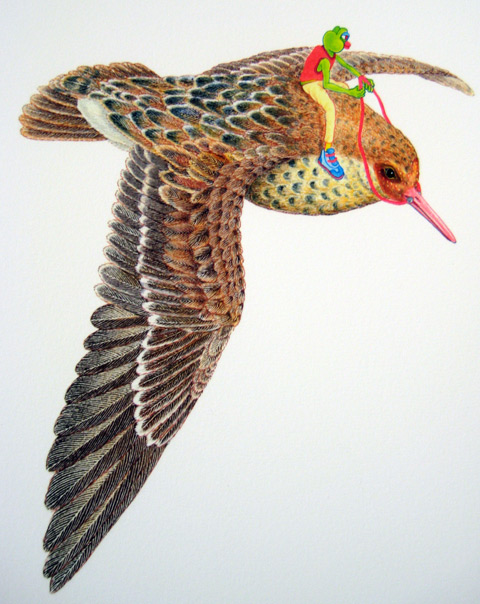 Untitled 6