Photos: Isaac Pierro's "I Killed Qupid" at Distinction
Juxtapoz // Monday, 30 Jun 2008
1
Isaac Pierro's I Killed Qupid recently opened at Distinction Gallery in Southern California, featuring a collection of new paintings all based on the theme of dysfunctional love. Can't we all relate to that?

"The inspiration for my first I Killed Qupid painting came from my frustration and hate for love in my late teens and early twenties," states Pierro. From a look at his newest paintings, Pierro has been able to channel those frustrations into some pretty amazing work.

I Killed Qupid will remain on view at Distinction Gallery thru July 11th.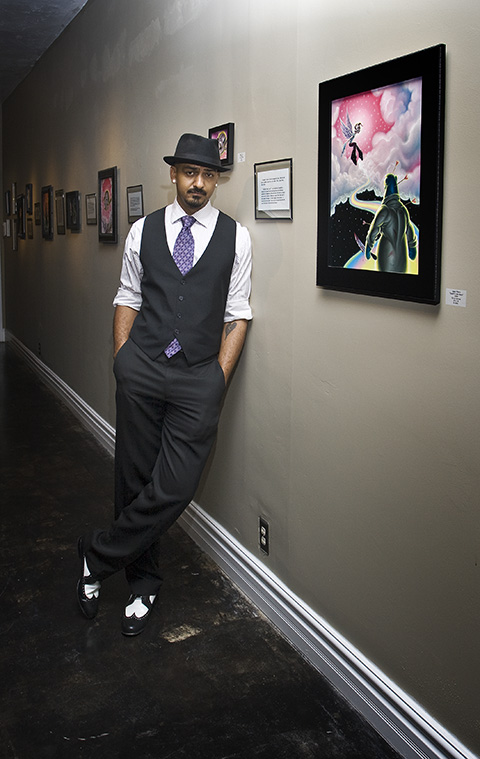 Isaac Pierro with his work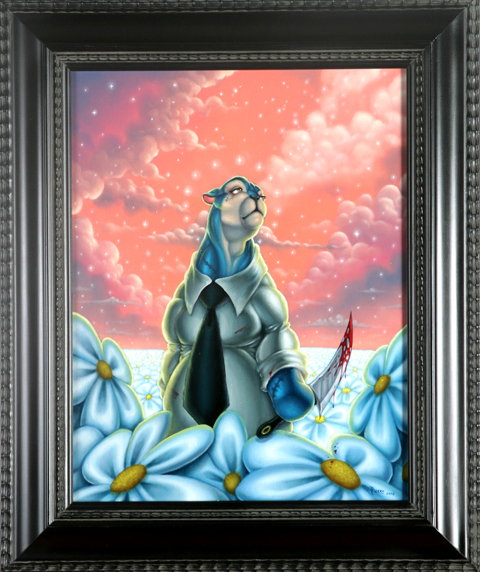 Portrait of a Killer, 2008, Oil on canvas, 14 x 11 inches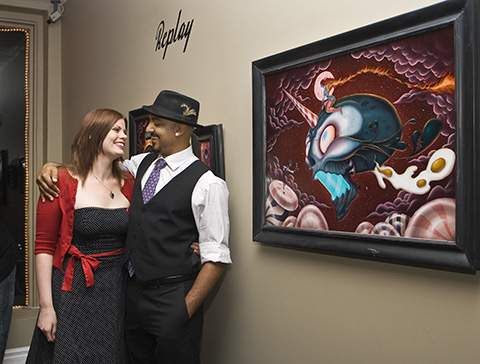 Isaac and his lovely girlfriend Katie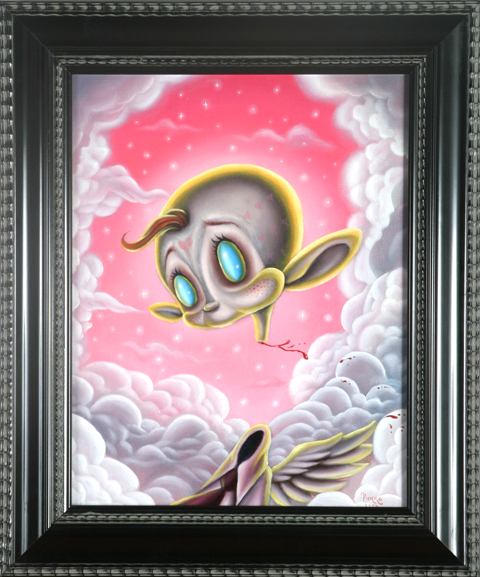 Heads WIll Fly, 2008, Oil on canvas, 14 x 11 inches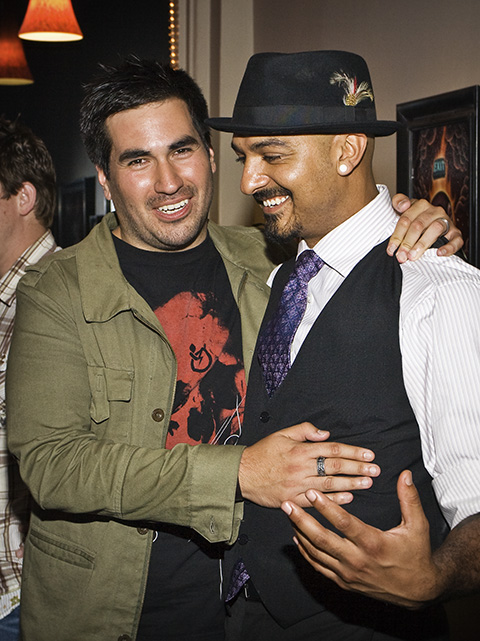 Isaac and fellow artist Brian Viveros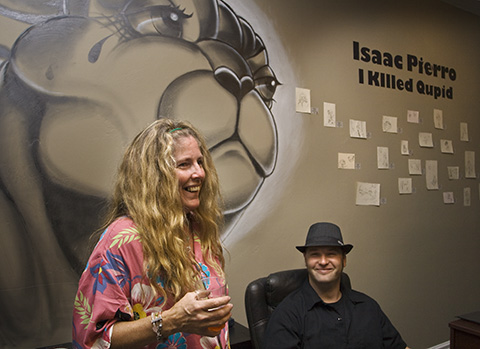 Owner Sam and artist Martita enjoying one of Isaac's murals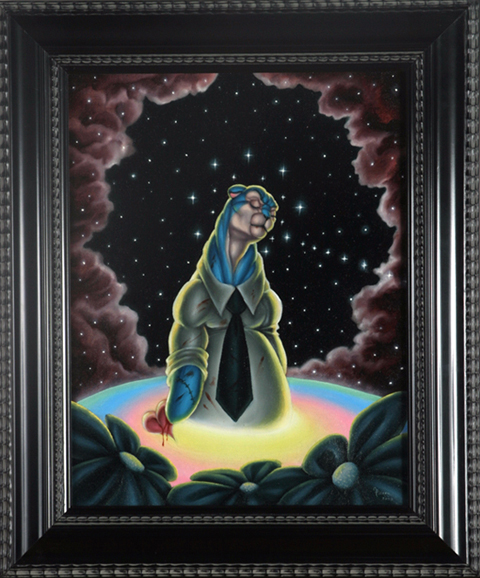 Heart In Hand, 2008, Oil on canvas, 14 x 11 inches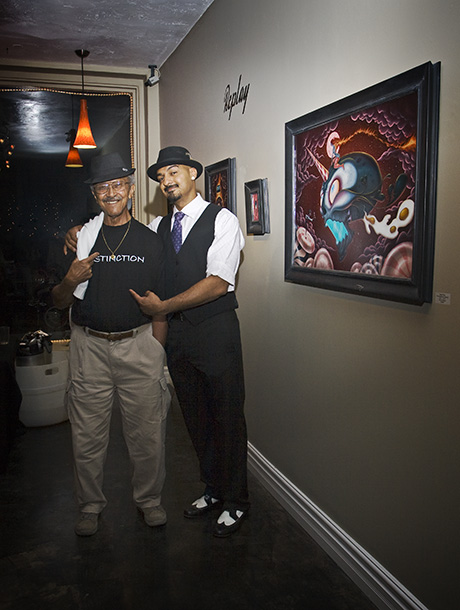 Isaac and photographer Major Morris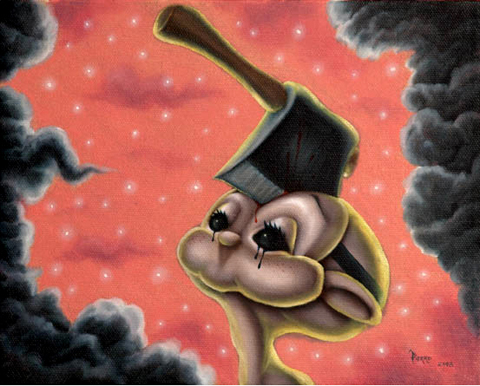 Wig Split, 2008, Oil on canvas 5 x 7 inches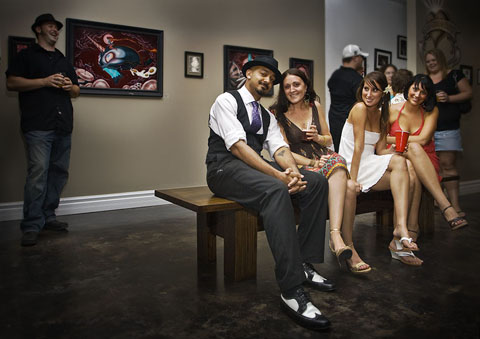 Isaac and a few of the ladies of Distinction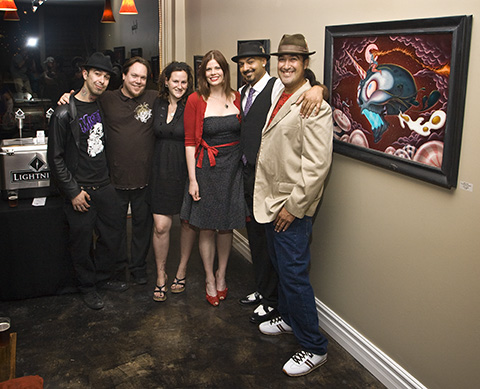 Isaac's brothers wouldn't miss the event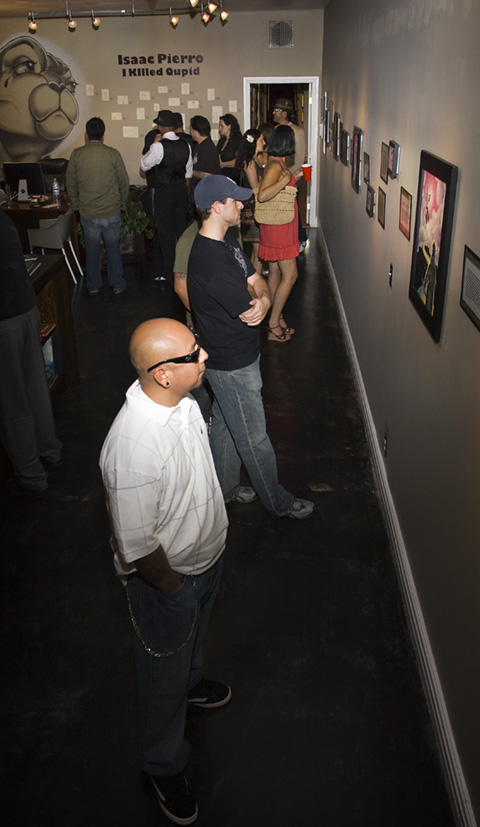 Viewers enjoy the story-to be published in 2009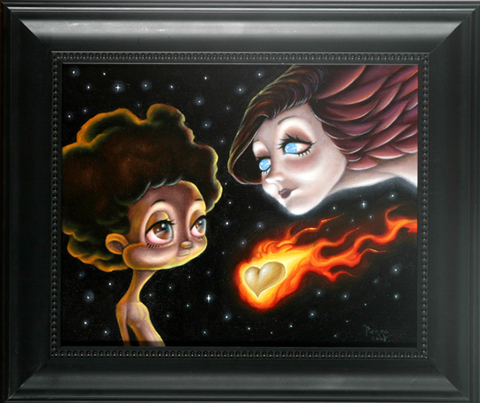 Boy's Dream, 2008, Oil on canvas, 8 x 10 inches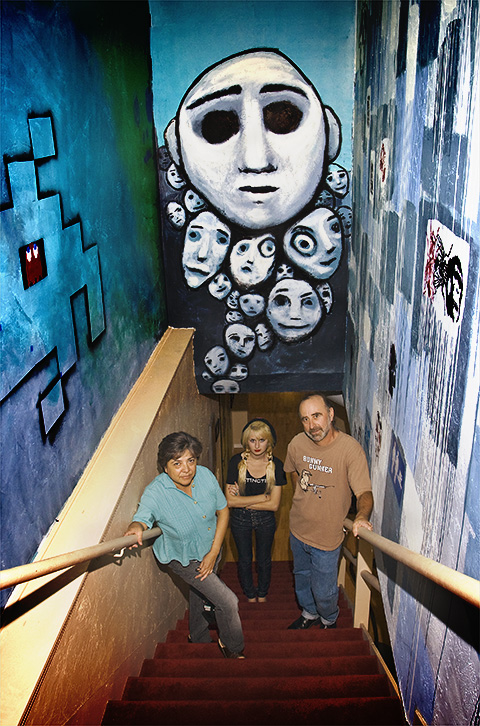 tudio artist Chris Blaikie's mural in the stairwell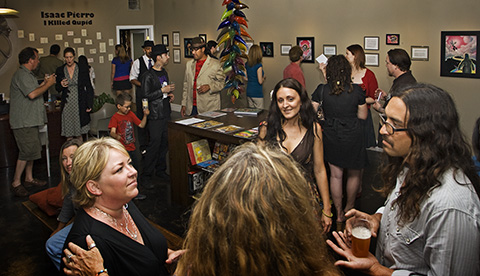 Photos by Kurt Lightfoot