Photos: Ian Johnson & Albert Reyes at White Walls
Juxtapoz // Monday, 03 Mar 2008
1
Ian Johnson & Albert Reyes
White Walls Gallery, San Francisco
February 9 – March 8
This exhibit was felt like two shows that happened to be in one space. Mr. Johnson's display of fantastic portraits of Jazz musicians is his best yet. Looking at each painting you can tell that not only care of the craft but also the subject matter was on his mind. His skill and delicacy with the brush has improved over the past couple of years giving his work vibrancy that it had previously only touched on. Whatever Ian is doing he's doing a damn good job. While giving each painting its own unique and special flavor the difference between two is not overshadowing of the other elements in the works; his style remains a strong consistency. With the large number of paintings I wonder if this will be the last time Mr. Johnson shows his jazz portraits. After all, there are a finite number of jazz greats.

Mr. Reye's section of the gallery was an explosion of framed collage and drawing madness. With luggage and giant women in the corners, ready to box your eyes with GIVE-ness and book cover art. In his usual style he filled the place to the limit with works in photographs and a variety of drawings in different media. With prints and photos going for $50 and the larger works up to $1000, everyone can afford his work, a nice touch of the hat to us working slobs. With installations like Mr. Reye's, it's best to see it in person.

Photos and text by Isaac McKay-Randozzi.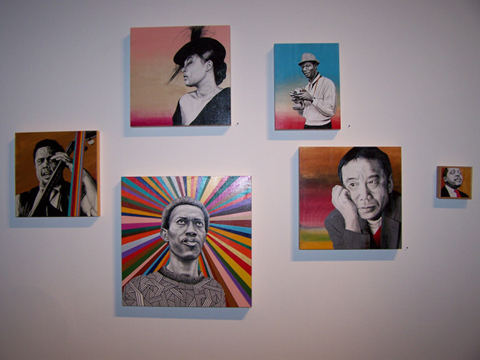 One of Ian Johnson's clusters of jazz greatness.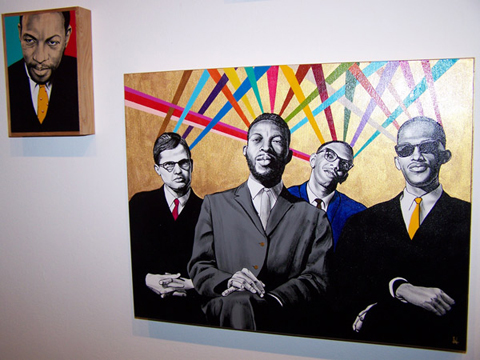 This is Our Music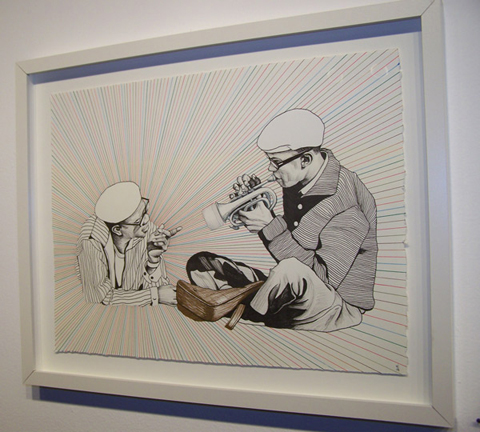 Ed Blackwell and Don Cherry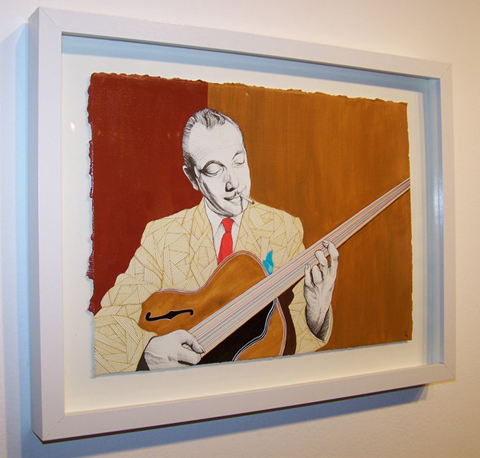 Django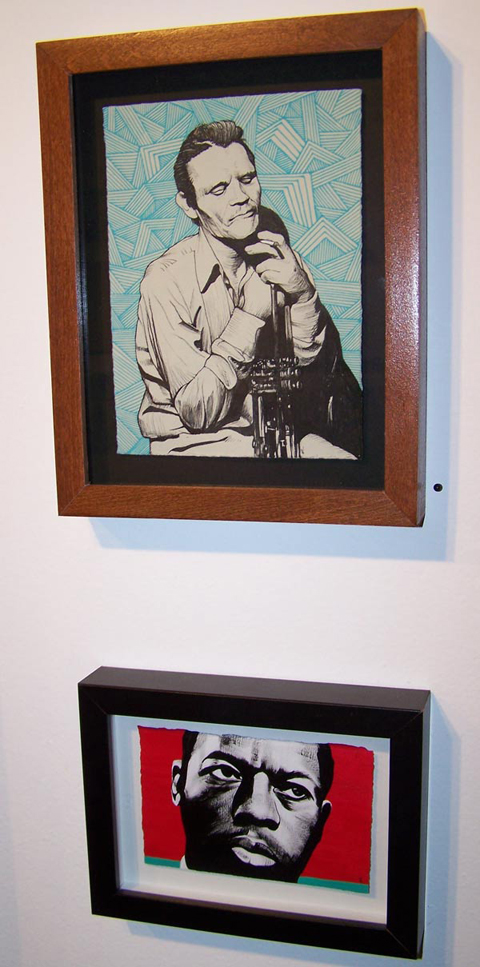 Chet Baker and Ornette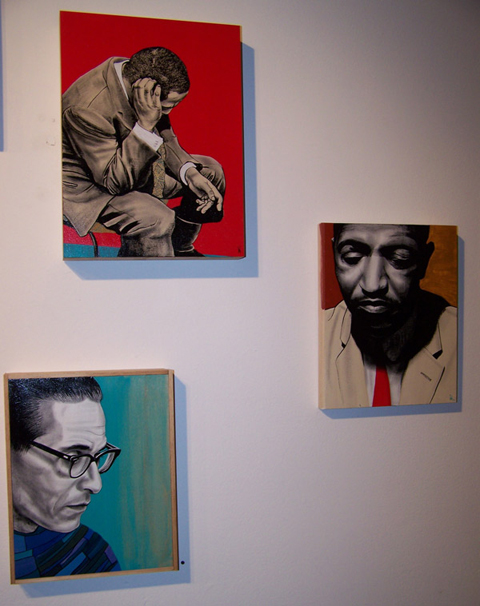 Bud Powell, Freedie Green and Bill Evens (Top to Bottom)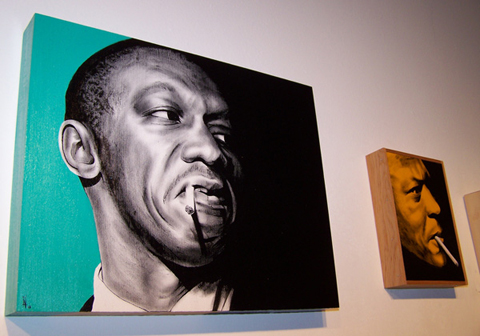 Moanin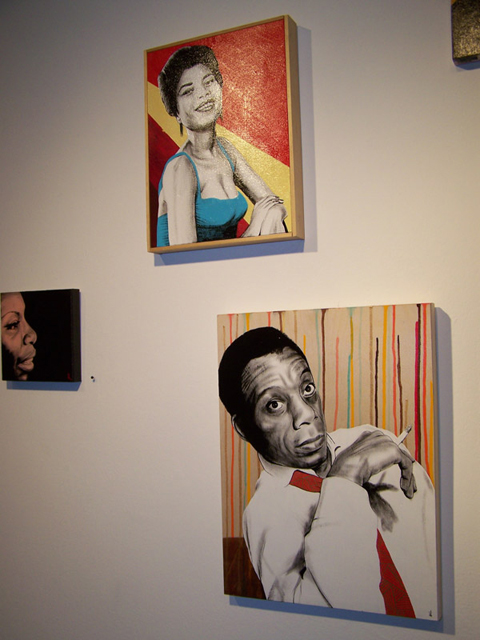 Abby Lincoln and James Baldwin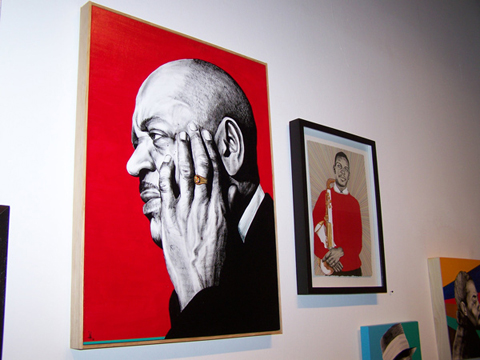 Colman Hawkins and Ornette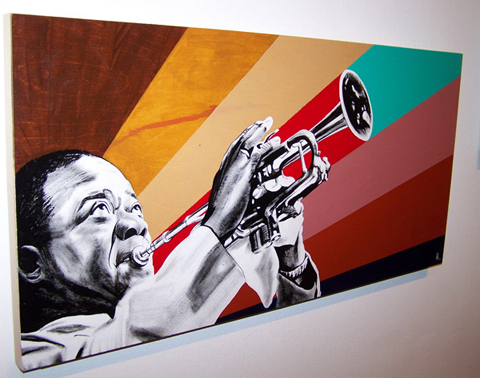 Louis Armstrong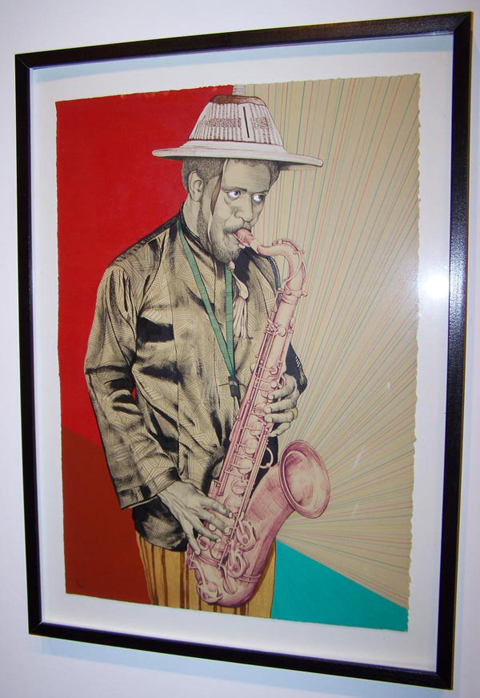 Pharaoh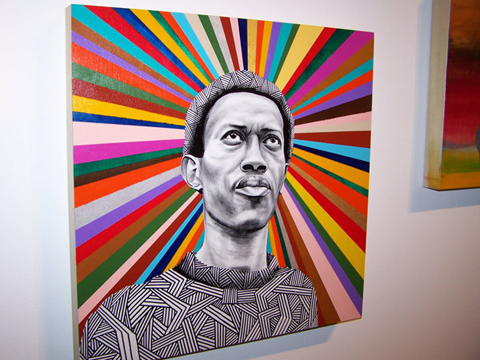 Don Cherry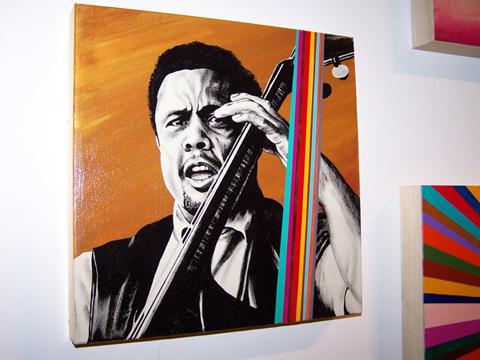 Mingus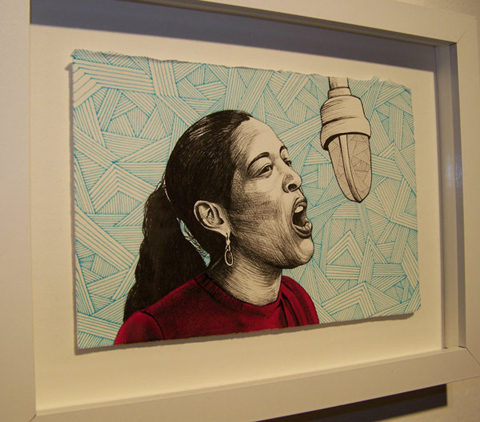 Billie Holiday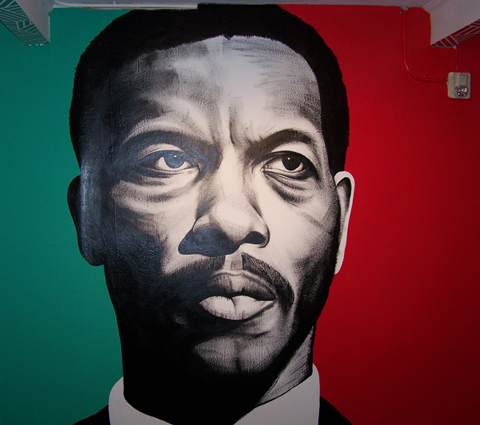 Large mural on the gallery's back wall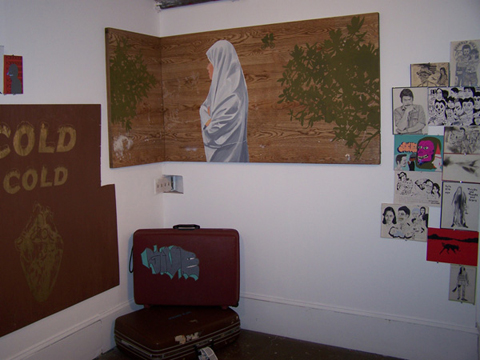 Albert Reyes, suitcase corner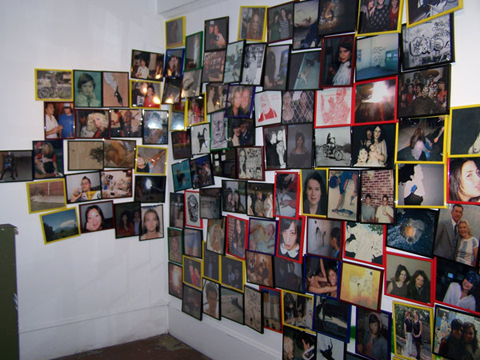 Framed photos and prints, almost too much to look at.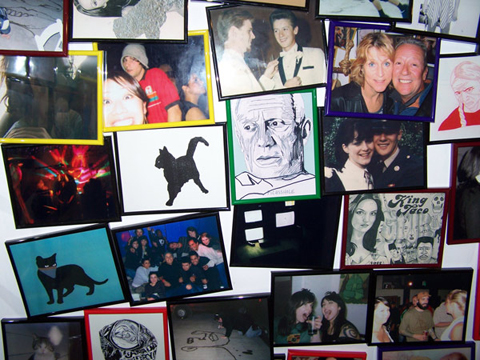 Detail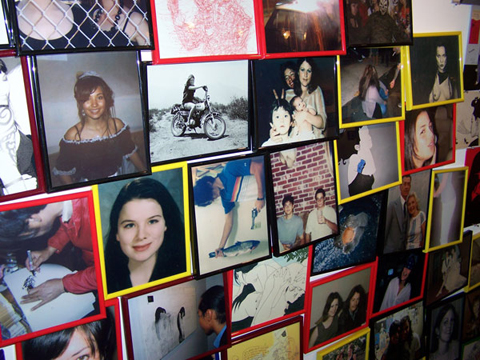 Detail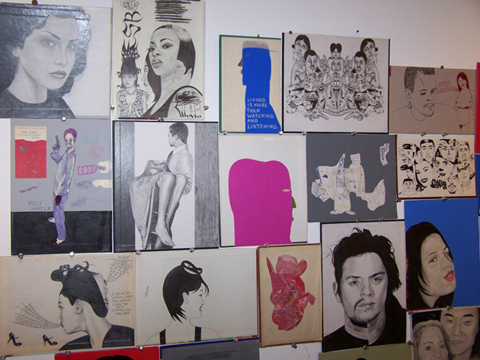 Drawings on book covers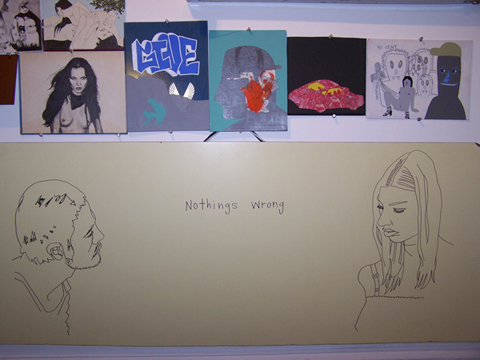 Large peice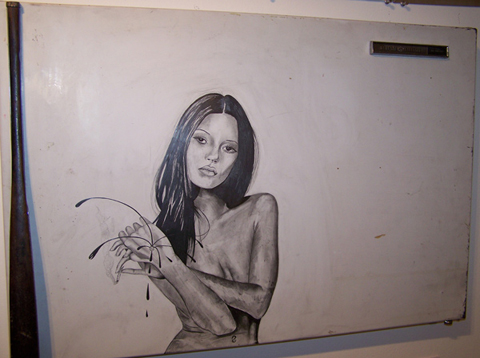 On a refrigerator door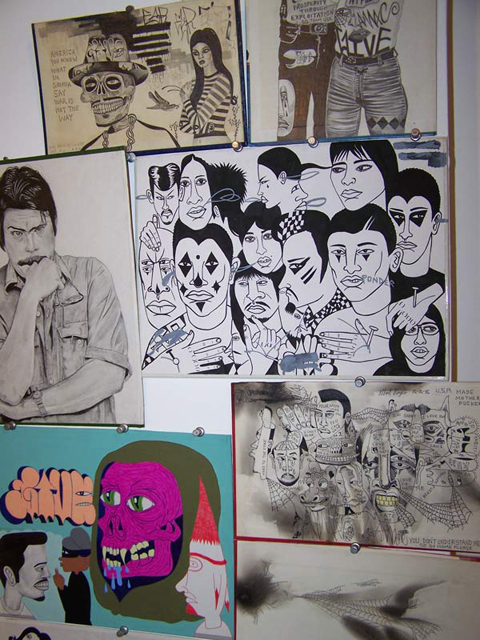 Detail of wall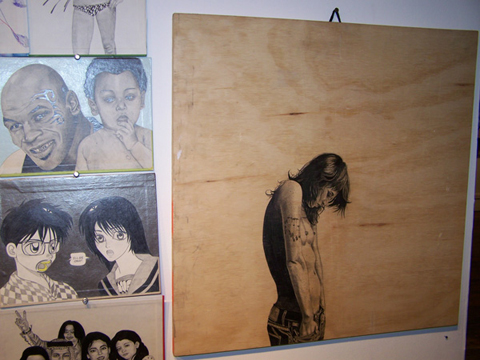 Nipples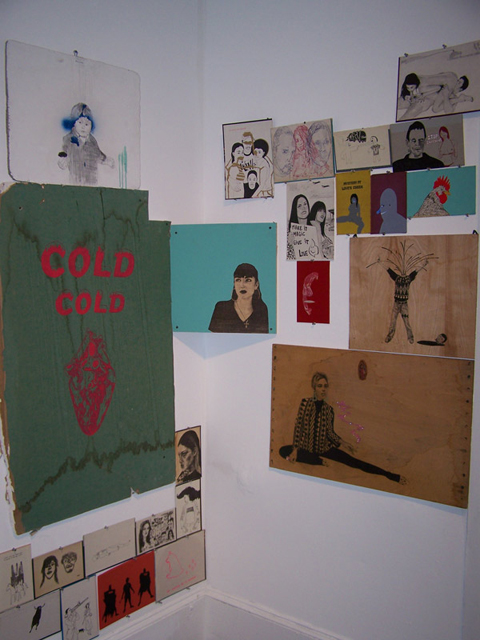 Another corner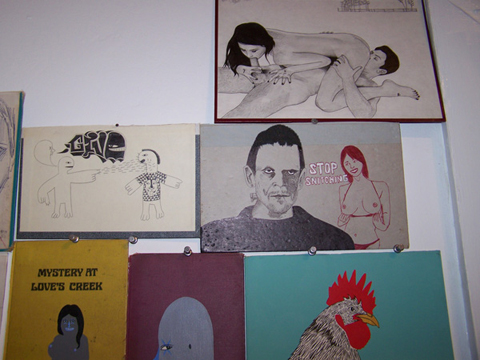 Sex on the wall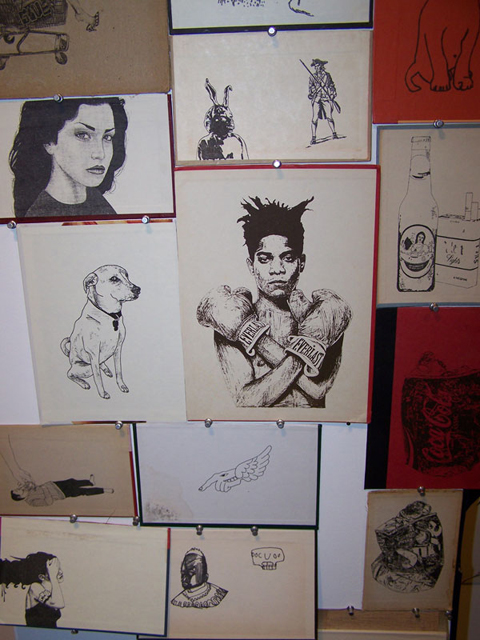 Basquiat and a pooch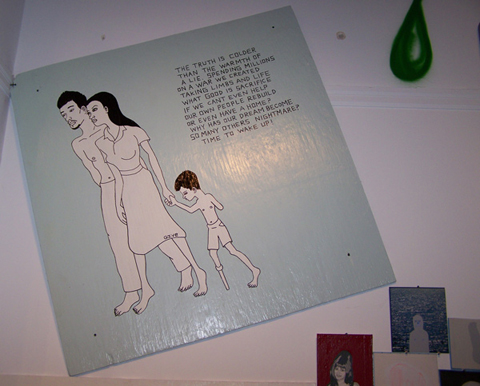 Doesn't look it in the photo, but this is a very large painting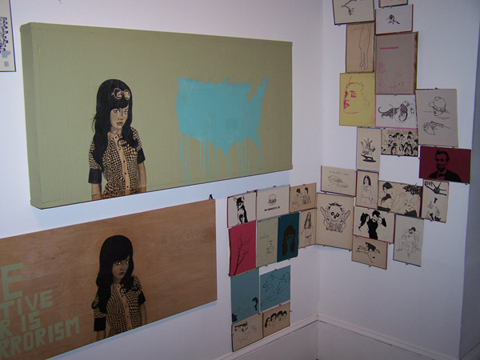 Another corner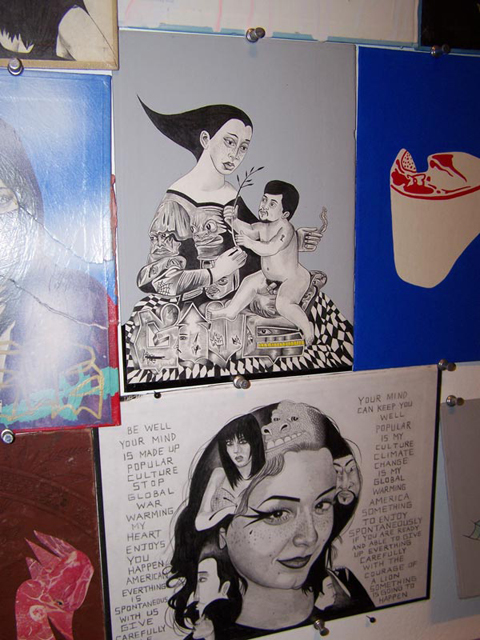 More drawings on book covers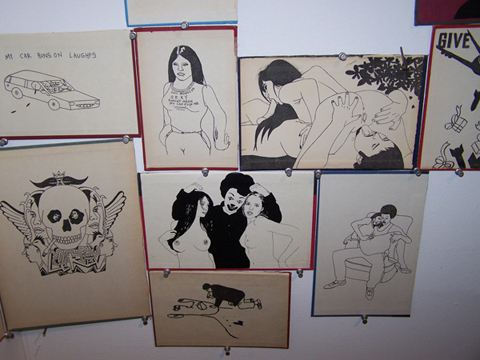 Vagina and a skull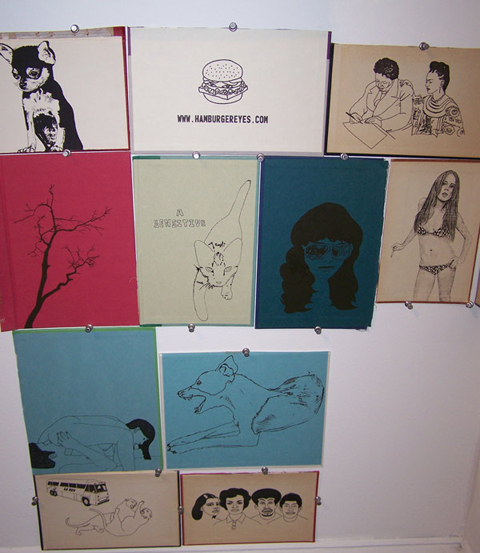 Hamburger