Photos: Herakut's "Dirty Laundry"
Juxtapoz // Monday, 01 Dec 2008
1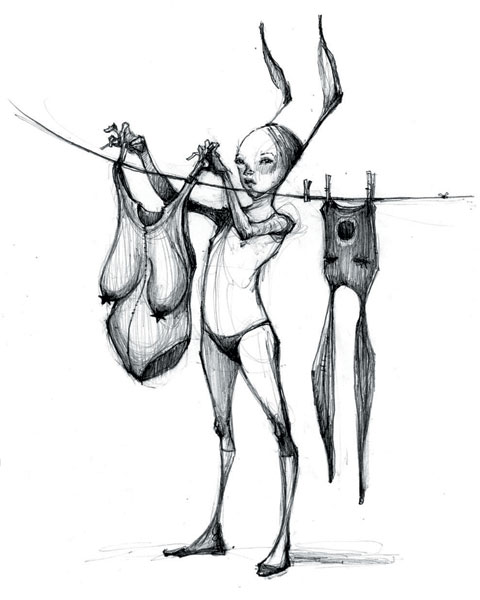 Dirty Laundry
New Works by Herakut

November 28th through to December 7th, 2008
22 Wellington Street
Opera Quarter
Covent Garden
Herakut's highly anticipated commission-only, non-sales exhibit, Dirty Laundry, opened at London's Covent Garden this weekend; unveiling this collection of new works from this German art duo is nothing short of astounding.

Blending Hera's scratchy backgrounds with Akut's photorealistic detail, Herakut have created a new series that revolves around the metaphorical use of animal bodies and faces. Branching away from their more common use of dog imagery, Herakut have incorporated rats, wolves, foxes, and yes, a few dogs into their work for Dirty Laundry, allowing commonly held notions for these animals to reflect and intermingle with the human form. The result makes bold statements about the human condition, all the while remembering to have fun and not take it all too seriously. 'Dirty laundry' never looked so appealing.

This special and brief showing will remain on view through December 7, 2008. More info at at www.campbarbossa.com
and at www.herakut.de

If you can't make it to Convent Garden to see their stunning Dirty Laundry in person, don't worry, we've got all you need right here...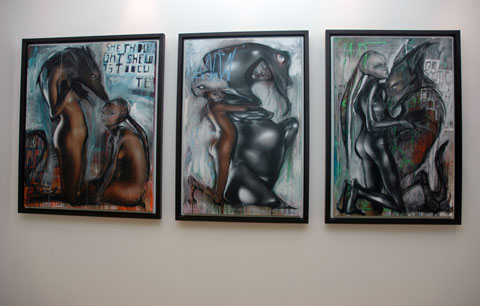 (left to right) She Thought Too Cute, Nine Eleven, and No Sympathy for the Devil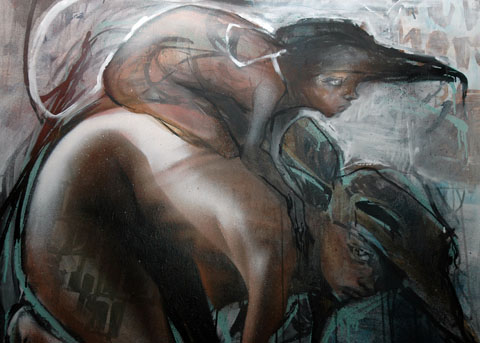 Hood Rats (Detail)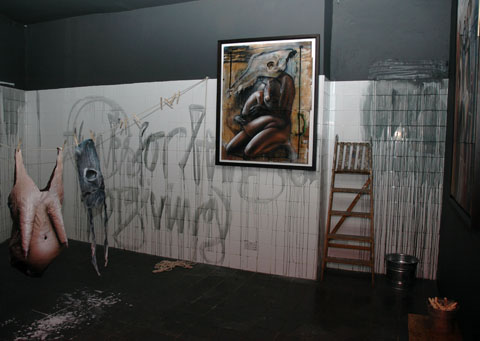 In My Closet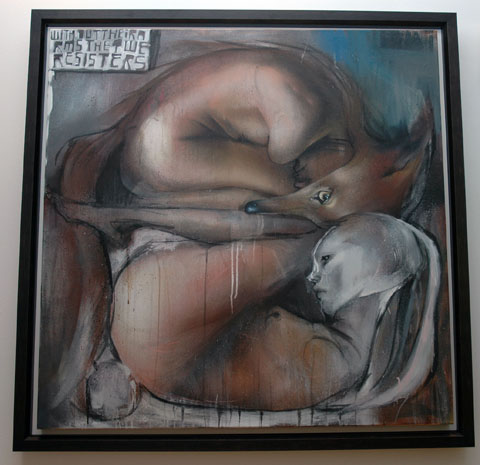 Sisters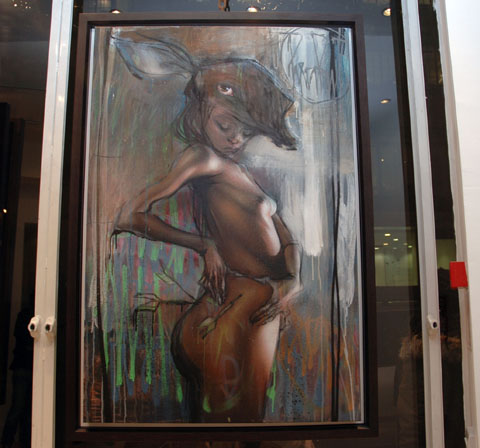 Street Dart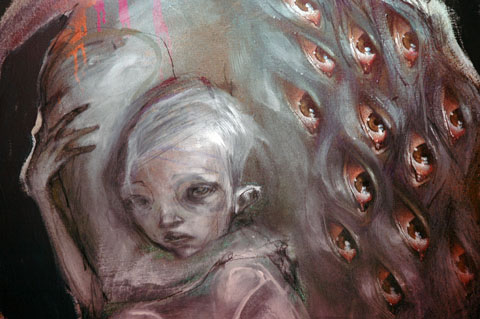 Real World (Detail)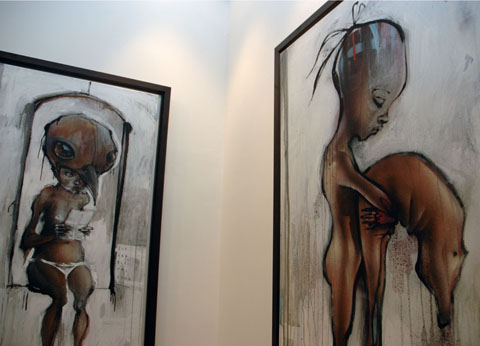 She Had to Learn a New Song and My Useless Friend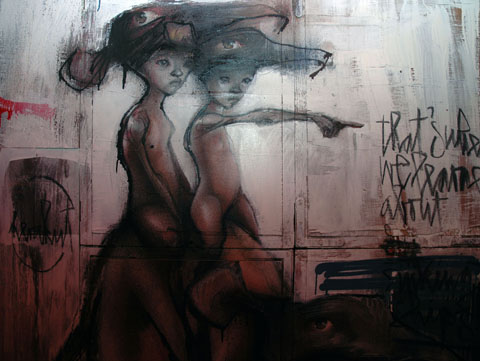 Sinking Ships (Detail)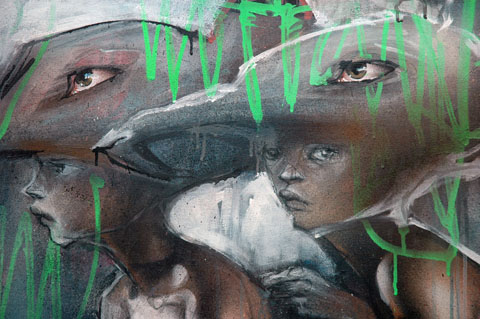 Rats (Detail)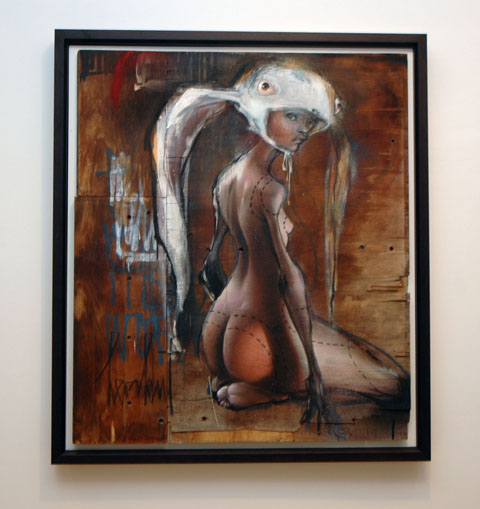 Zoning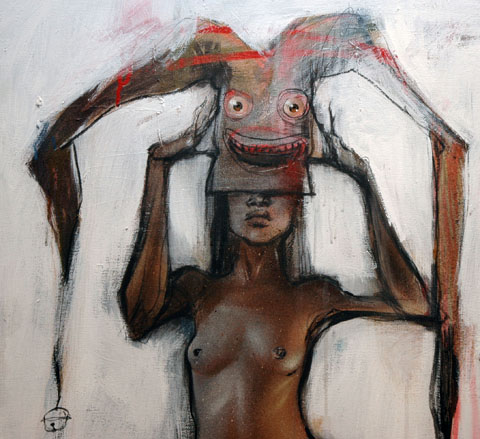 For You I'll Do … (Detail)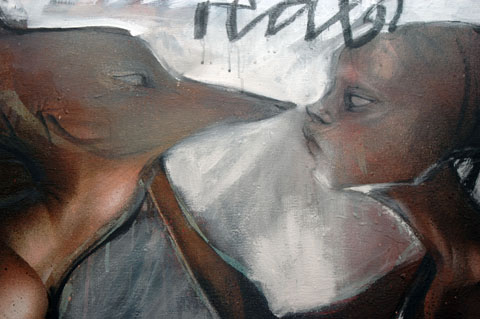 Real Recognize Real (Detail)
Photos by Chris Osburn.