Photos from "Who Is Bozo Texino?" at Juxtapoz x MoMA Film Series
Juxtapoz // Sunday, 13 Feb 2011
1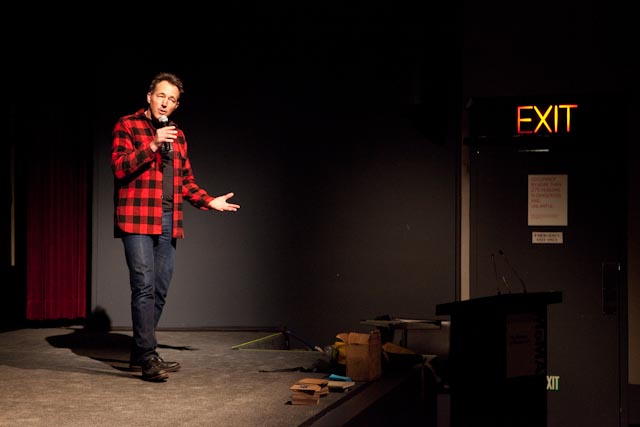 At the conclusion of the Friday night screening of
"Who is Bozo Texino?"
at the MoMA's
All the Wrong Art: Juxtapoz Magazine on Film,
the person next to me asked if this story had ever been in Juxtapoz (he has, and will be again next month). I thought that was a curious question about a magazine devoted to art and culture, commonly recognized for its features on the now ubiquitous street scene. Human records started with pictures on tablets and caves, and
Who is Bozo Texino?
introduces the folks and the legends who lived and wrote on moving trains, and as one observed, "Picasso, Matisse, we had a much larger audience than they have in their lifetime."
Clanging sounds of the rails  jolt us as we eye half-empty fifths lodged in snow encrusted boxcars and listen to the wry truth that  "You can't drink it if it's frozen."  Director Bill Daniels creates an affectionate but unsentimental series of vignettes exploring the mystery of Bozo Texino's identity while taking us along for a ride where we can feel the rush and cold, as well as alliances but the more pervasive solitude where one weather beaten veteran remarks, "You can take anything from me, I'll give it to you... but two things i can't give you are responsibility and authority," while another looks out at the vista and observes that "to be absent from society is to be on a higher plane."
As one guy explains, "Any hobo has a moniker. It's a form of art started in the thirties where a gentleman signed his name, must've been a hobo who attached phrases to avoid redundancy." As the trains careen and chug along we see the myriad drawings and seek the identity of Bozo Texino, whose caricature of a Texan(?) wearing a ten gallon cowboy hat smoking a cigarette is purported to  have been drawn 30,000 times on boxcars.  And we meet the man who ran locomotive cranes and was driven to do something "silly to some people."  But it turns out to be history, legend, poetry - and Art.  The director was cautioned that perhaps it was a mystery, and should be kept a mystery. But Bill Daniels couldn't pass on this ticket to ride, and neither could Juxtapoz. —GV
Photos by Brock Fetch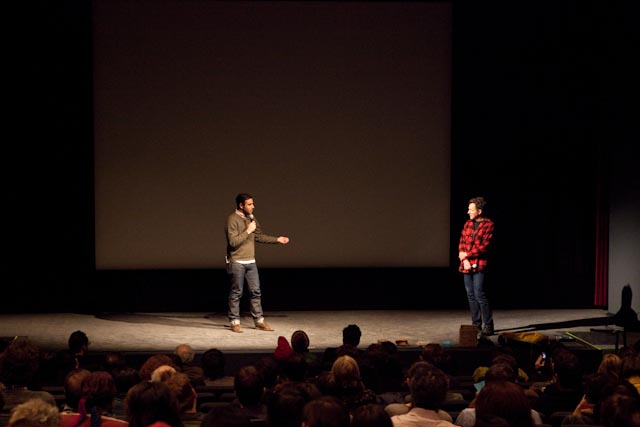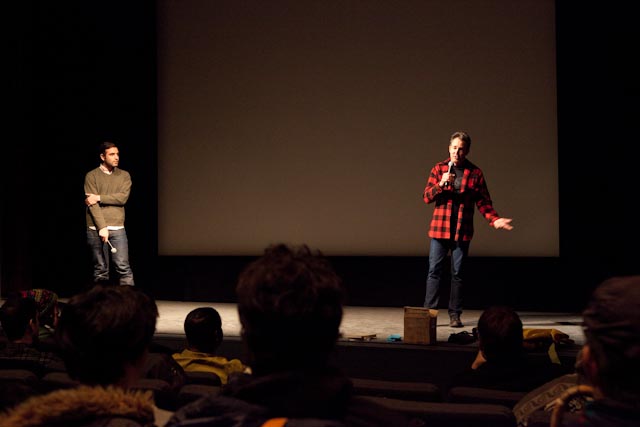 For a full screening schedule and information about all the films and the series, click here.