Photos: David Choe Signs "Choe Gal"
Juxtapoz // Tuesday, 30 Dec 2008
1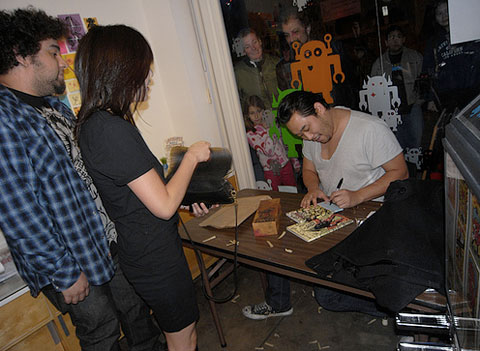 David Choe (Juxtapoz cover #72) has got to be one of our all-time favorite artistic bad-boys, but he proved he's got a softer side as well when he created the doll Choe Gal. Mr Choe took the evening to sign Choe Gal at GR2 in Los Angeles last week, attracting fans from all over to get their sticky hands on one of the limited 1,000 pieces available for sale.

Choe Gal is his first wood figure: extremely detailed, totally hand painted, and featuring a head that rotates to expose three facial expressions (to express whatever mood your bi-polar ass may be in that second.)

If you couldn't make it out to LA to get your own doll signed, take a peek at what you missed in photos we snagged from our homies of Southern California-based graf crew The Seventh Letter below: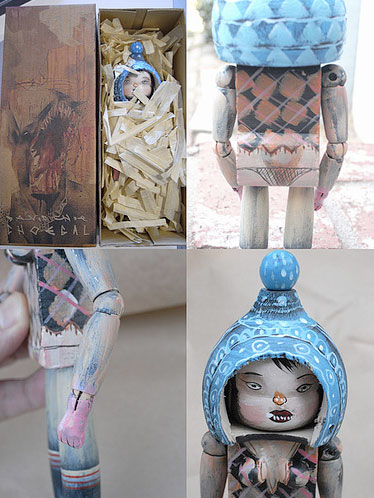 Choe Gal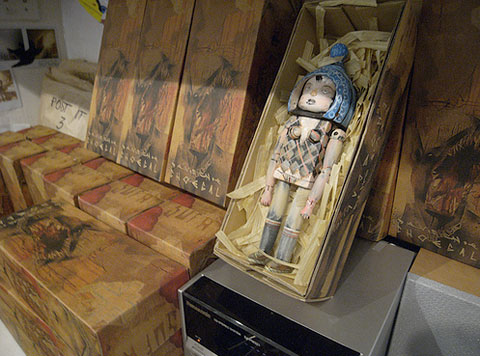 Boxes of Choe's Gal line the walls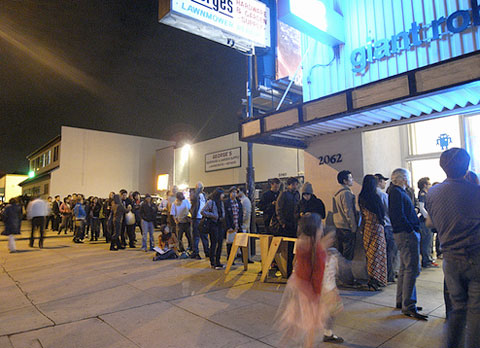 No one really showed up.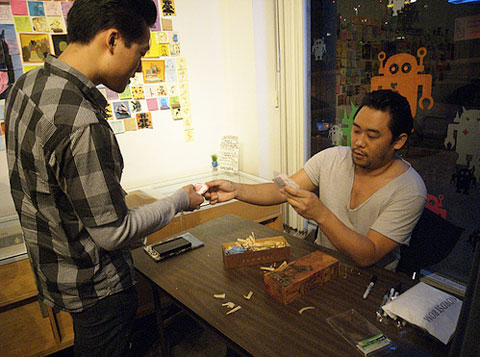 Signing away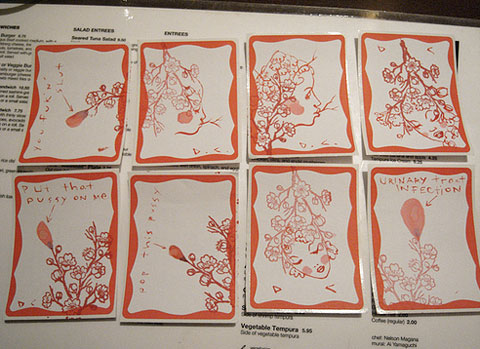 Typical gorgeous Choe imagery coupled with biting words, which the artist created on nametags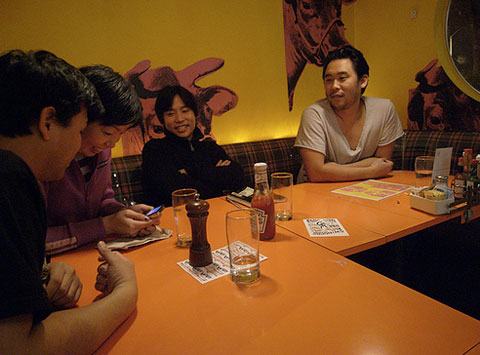 Dinner time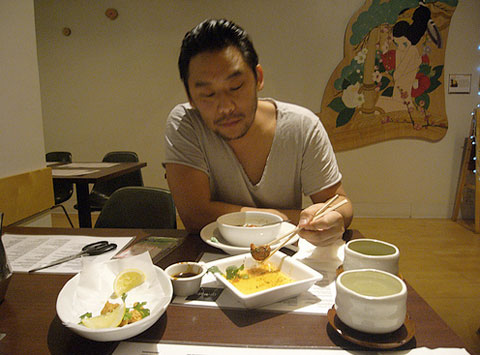 All that hard work deserves some yummy food
Photos from The Seventh Letter blog.