Photos: Closing Version>08 Fest
Juxtapoz // Wednesday, 30 Apr 2008
1
At one of the last parties of Version>08 Fest on Saturday, the carnations from the Break the Law piece were pretty wilted, we hadn't heard of anyone actually pooping in the toilet filled with wood shavings (which could then be used to make soil, an installation by Nancy Klehm,) and people were still busy marking up a couple walls in the basement of the Co-Prosperity Sphere.

Those who hadn't gotten a chance to mount the bike made of over 30 machine parts—including parts from lawnmowers and airplanes—constructed by the artist Neville, got their ride on. And after we came upstairs from performances by Brilliant Pebbles and DJ Dougg Pound (who had "Beer is Good" written on his stomach), there was a random spaceman-like "Earthman" walking around. Weird. Here's to next year!

Words and photos by Leah Pietrusiak.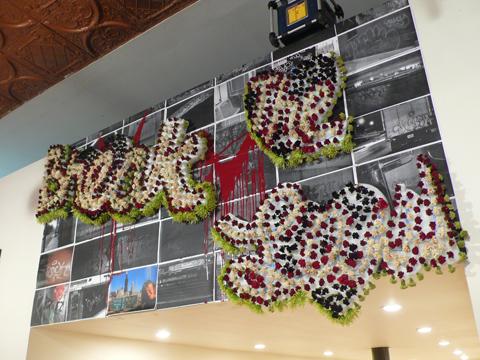 Break the Law!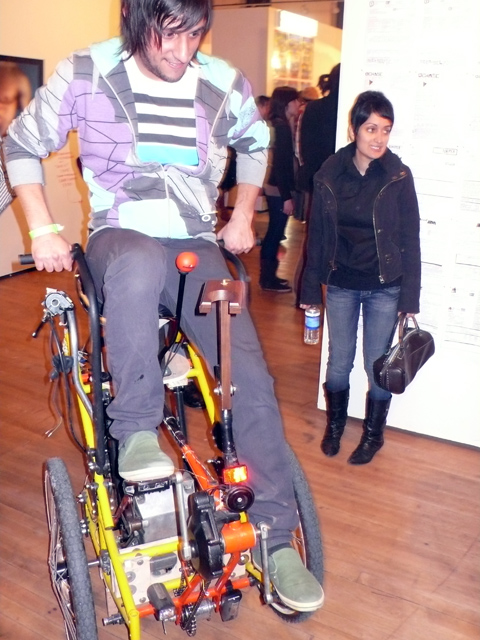 Neville's bike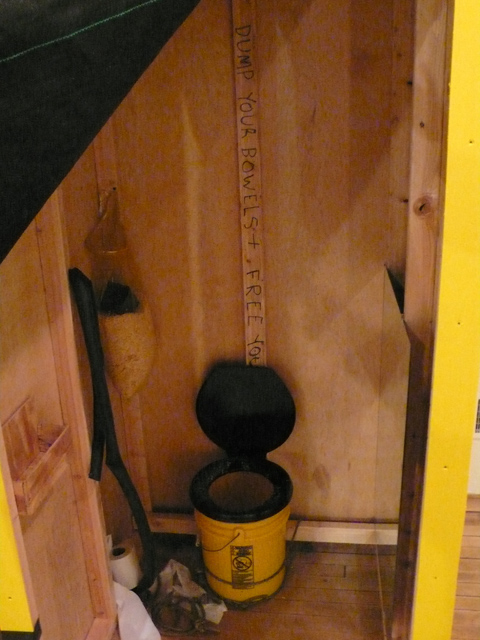 Soil toilet. How eco-friendly.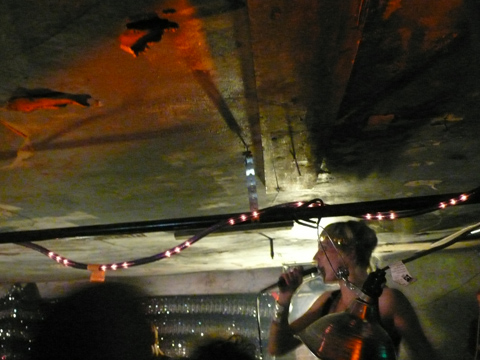 Brilliant Pebbles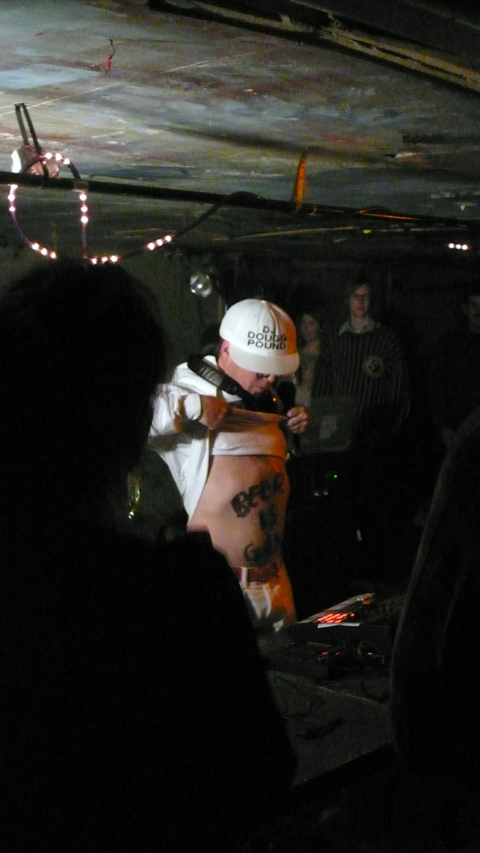 DJ Dougg Pound apparently likes beer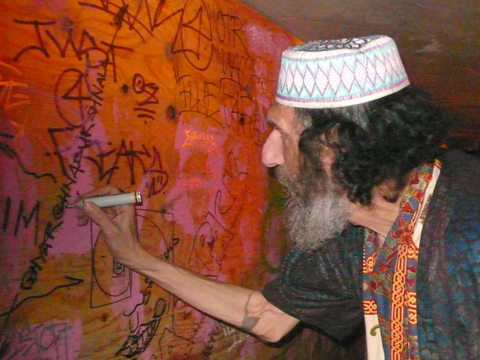 Artist Lee Groban tags the Co-Prosperity Sphere
Earthman. We don't know either.