Carlos Ramos: Natural History Museum Part I
June 28th- July 15th, 2008
Corey Helford Gallery
Carlos Ramos' solo show, Natural History Museum Part I, opened last weekend at Culver City's Corey Helford Gallery.

For his first solo show in LA, Ramos replicates the natural history museum experience for his audience, fusing the natural world with the art world.

A series of twenty-four large-scale paintings based on classic grand dioramas and a special installation of skeletal structures transforms the gallery into an epicenter of flora and fauna.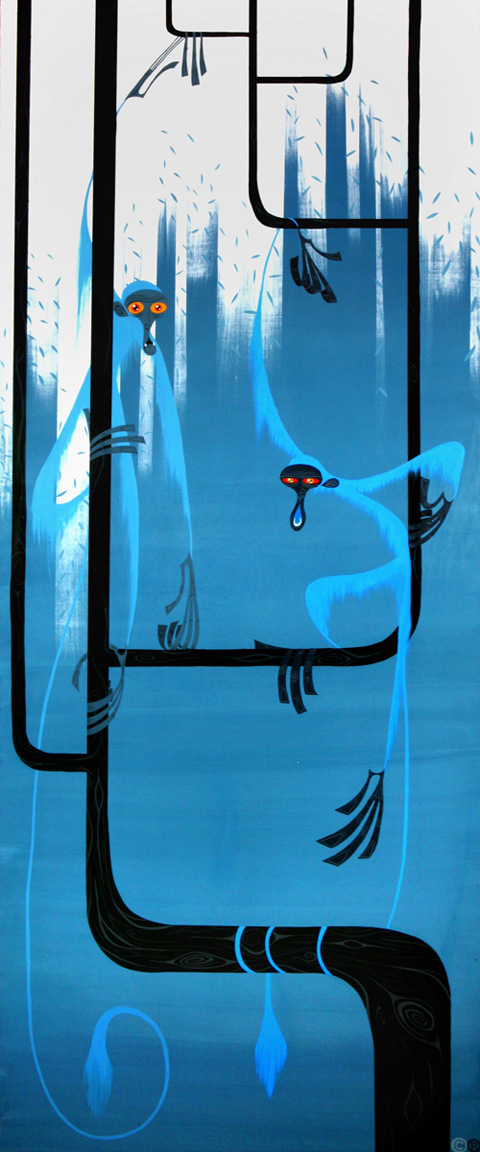 Ateles Geoffroyi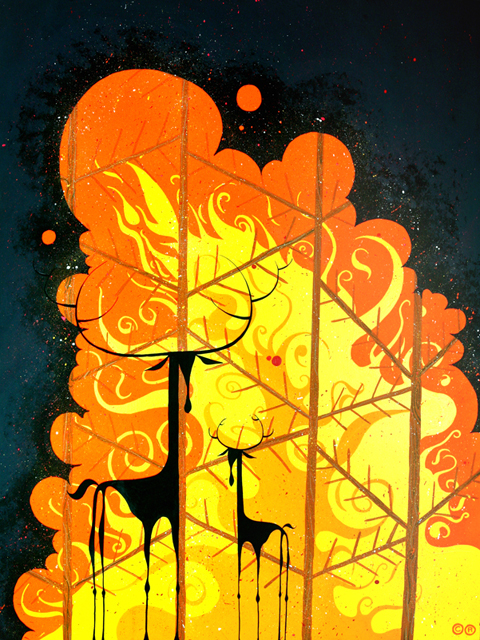 Cervus Elaphus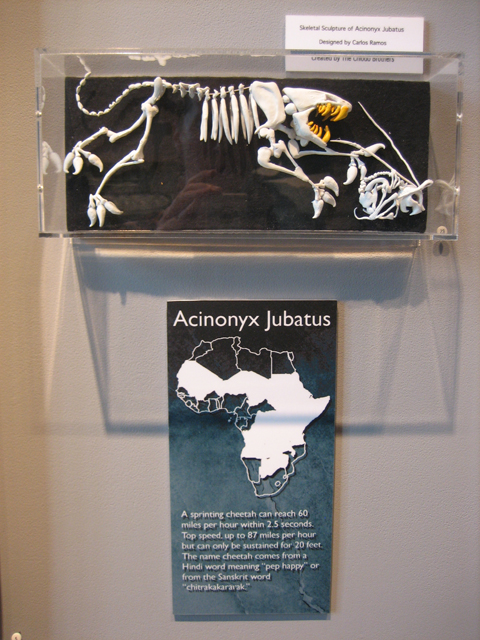 Skeletal sculpture collaboration with Chiodo Bros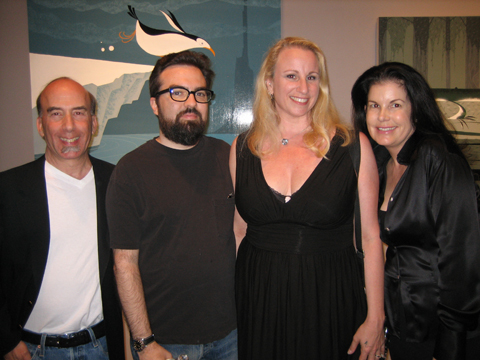 Bruce Helford, Coop, Ruth Waytz, and Jan Corey Helford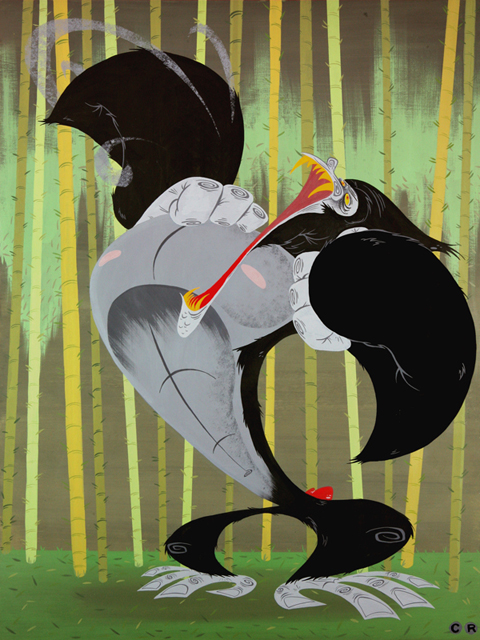 Gorilla Gorilla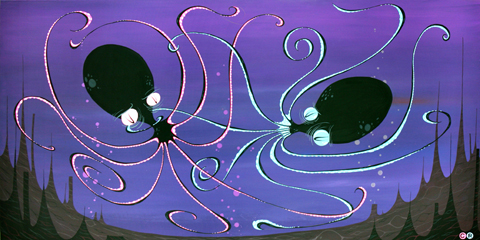 Enteroctopus Dofleini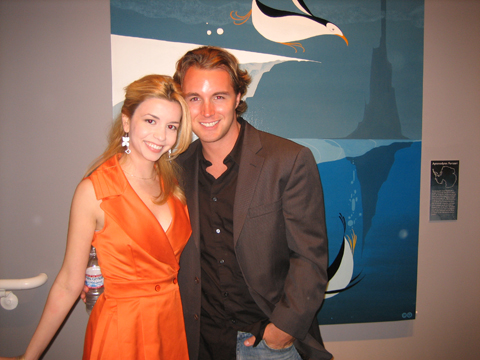 Masiela Lusha and Nick LoPiccolo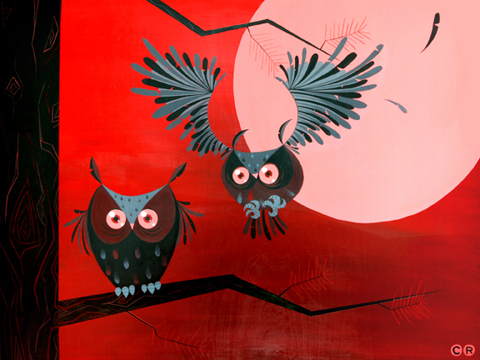 Bubo Virginianus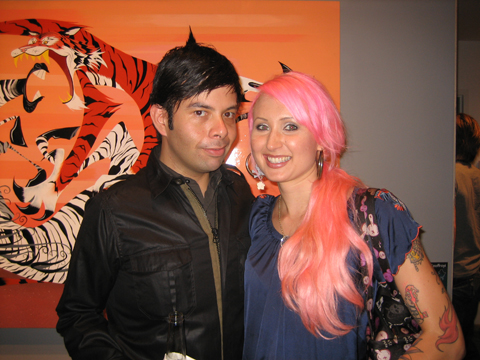 Carlos Ramos and Natalia Fabia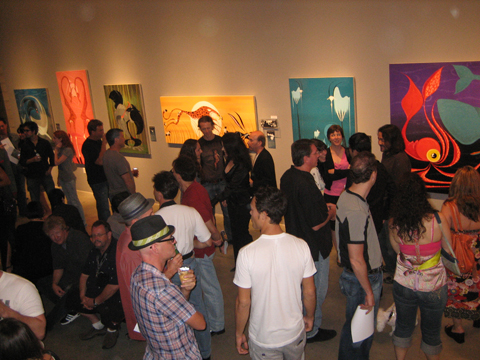 Crowd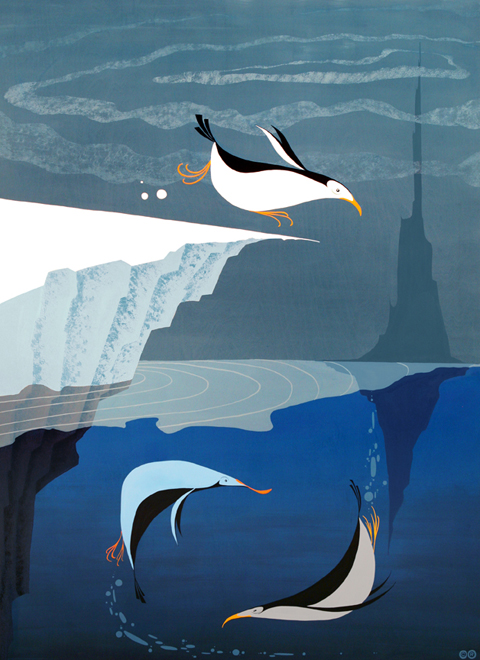 Aptenodytes Forsteri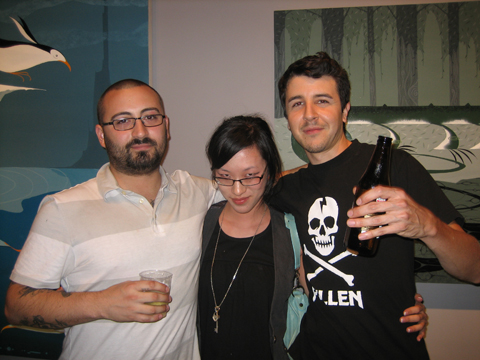 Josh Petker, Sylvia Ji, and Erik Alos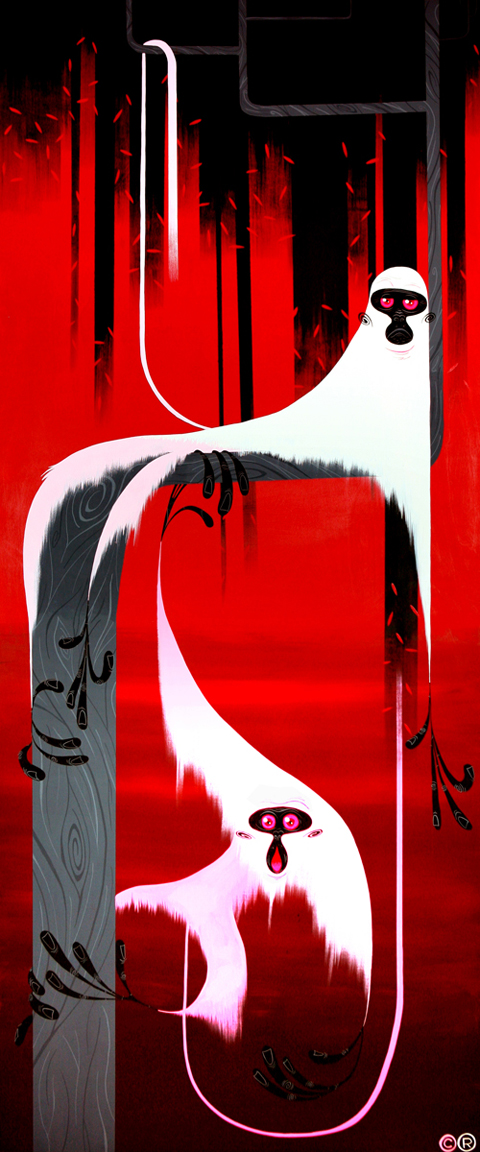 Hylobates Moloch


Geococcyx Californianus
More at www.coreyhelfordgallery.com