Photos: Camille Rose Garcia's
Juxtapoz // Monday, 08 Sep 2008
1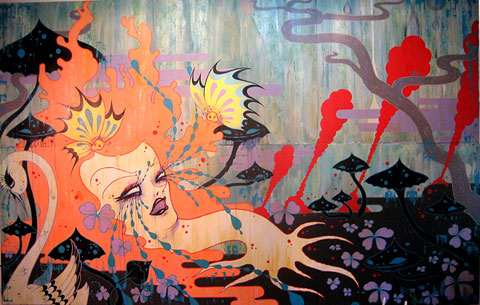 Jonathan LeVine Gallery

Camille Rose Garcia: Ambien Somnambulants
Solo Exhibition

Panorama Project III: 134 artists, one continuous piece
Group Show curated by Jordin Isip and Rodger Stevens

September 6 thru October 4, 2008
Artistic luminaries poured into Jonathan LeVine Gallery on Friday for a VIP preview of Camille Rose Garcia's (Juxtapoz cover #62) Ambien Somnambulants running along side the Panoramic Project III curated by artists Jordin Isip and Rodger Stevens.

Rose Garcia's first New York solo show in two years was met with much deserved excitement. The new large-scale pieces are far more colorful than her prior work, depicting some familiar characters frolicking amidst surreal landscapes. The artist also included a series of framed acrylic work on paper, each with black and purple renditions of creatures sprinkled with sparkly love and done in her familiar dripping paint style.

In the other gallery space, LeVine hosts one long painting composed of a works by 134 different artists including Matt Leines, the Clayton Brothers, and Jonathan Viner. Put together by Jordin Isip and Rodger Stevens, the panoramic piece comes off like a who's who in the modern art world and guests had a blast trying to guess who the artists were without looking at the list.

The preview party was packed with everyone from Ron English to Eric White. Gary Baseman and Tim Biskup strolled in together and mingled with Camille as LeVine played his role as host with a smile. The event was a success, as most of Garcia's work sold out (many in advance of the show) and the party raged on well past the gallery's normal 9pm curfew.

The show is running through October 4, 2008. For more information visit www.jonathanlevinegallery.com
Words and event photos by George Koroneos. Artwork images courtesy of Jonathan LeVine.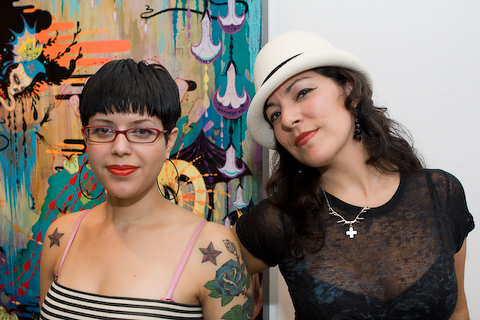 Camille (right) poses with one of her adoring fans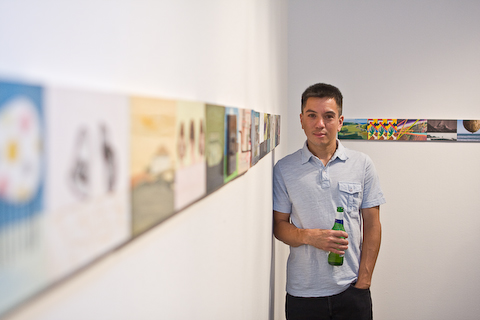 Jordin Isip (one half of the duo that conceived of the Panorama Project) poses in front of the project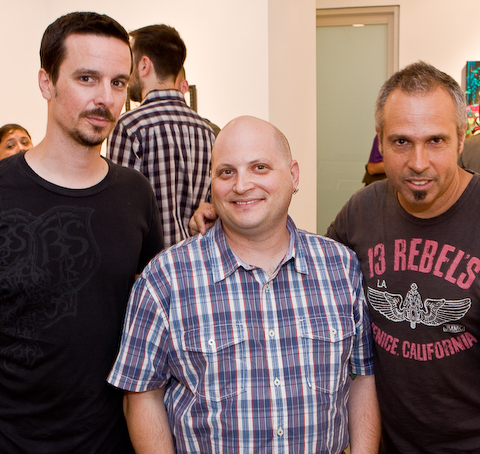 Tim Biskup, Jonathan Levine, and Gary Baseman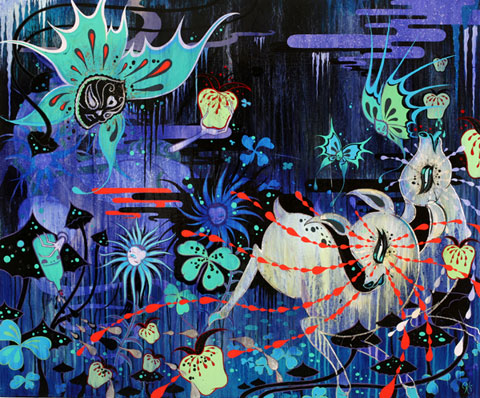 Camille Rose Garcia: Night of the Sleepwitch
Acrylic, Silver Leaf and Glitter on Panel, 33 x 40 inches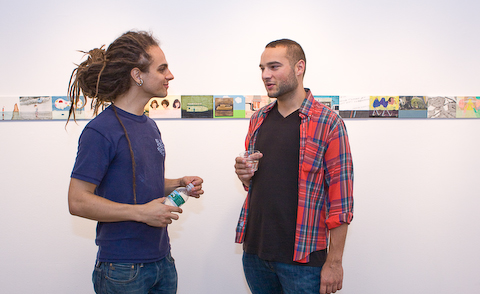 Steve Kossman and Jonathan Grassi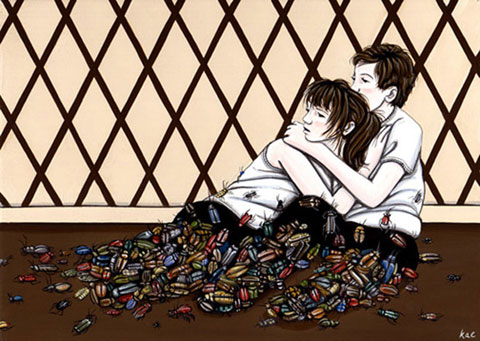 The Panorama Project: Kiersten Essenpreis
Dipped in Jimmies; Flashe with Resin on Panel 5 x7 inches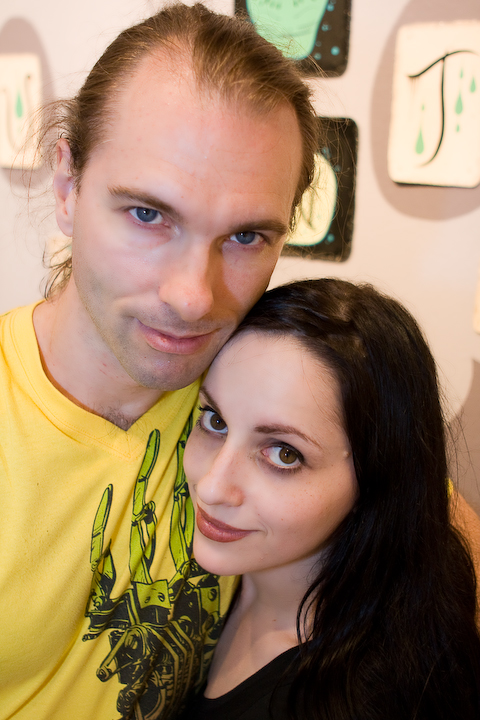 Fred Harper & Molly Crabapple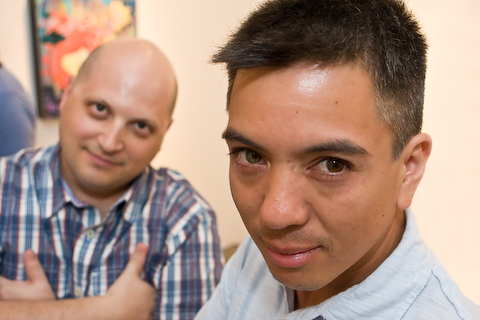 Party in the back: Levine and Isip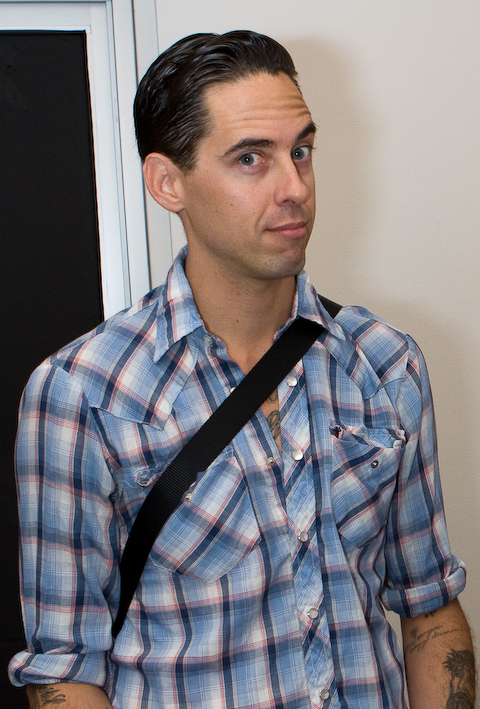 Erik Foss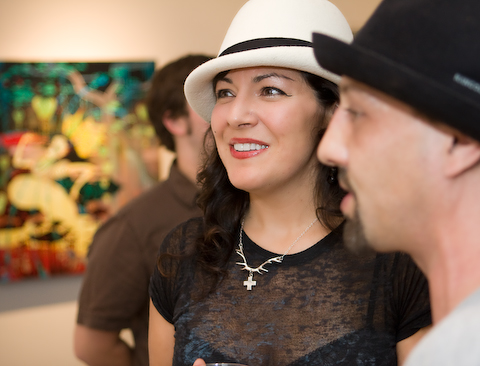 Camille chats up the room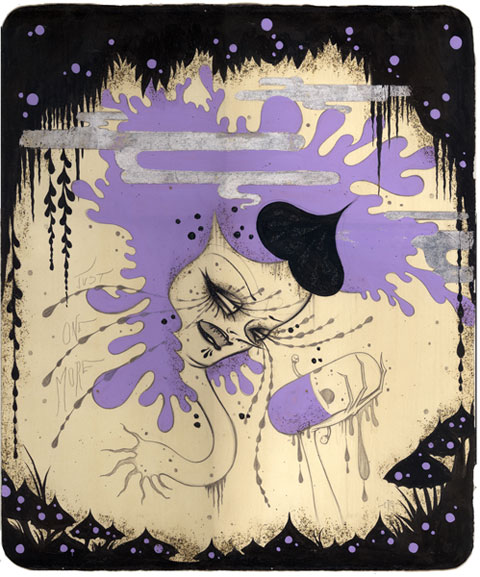 Camille Rose Garcia: Just One More
Acrylic, Silver Leaf and Glitter on Paper, Image size: 18 x 15 1/4 inches; Framed size: 20 1/8 x 17 1/4 inches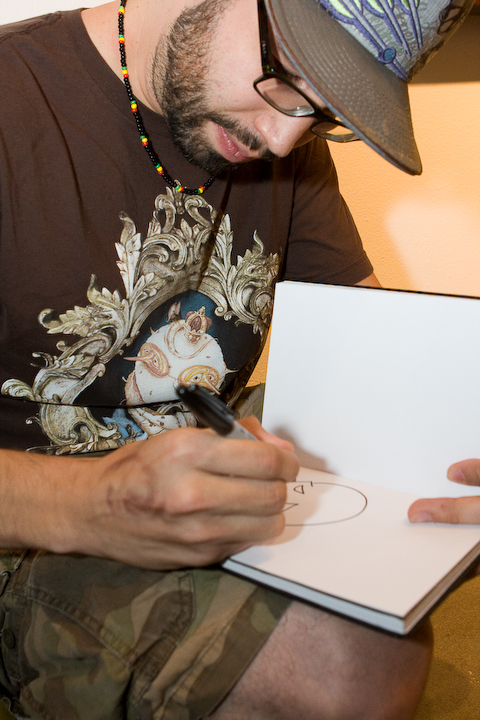 Artist Sean Lugo sketches for fans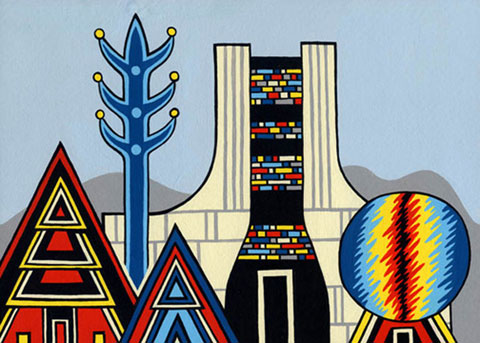 The Panorama Project: Matt Leines
A City, Perhaps Not Unlike Mingo City; Acrylic on Paper mounted on Board 5 x 7 inches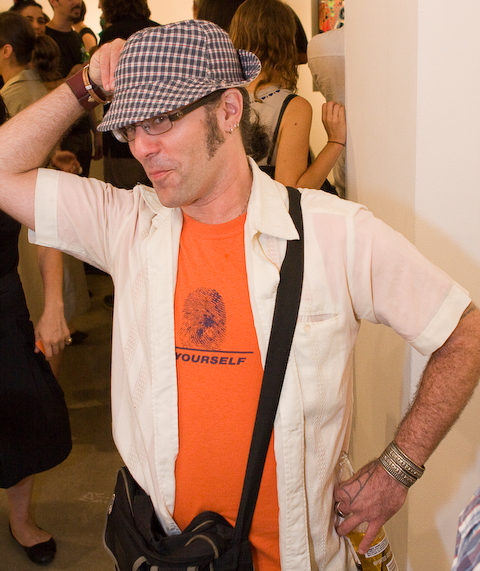 Tony Lee strikes a pose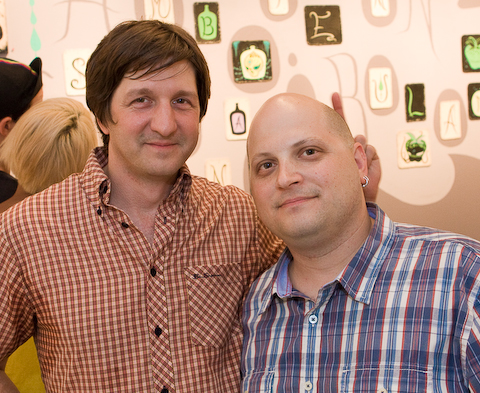 Don "Shaggy" Snook from the Swinging Neckbreakers and Jonathan LeVine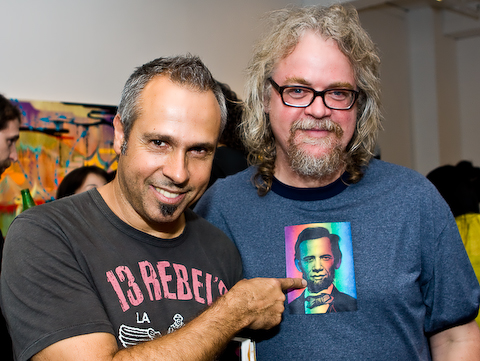 Baseman and Ron English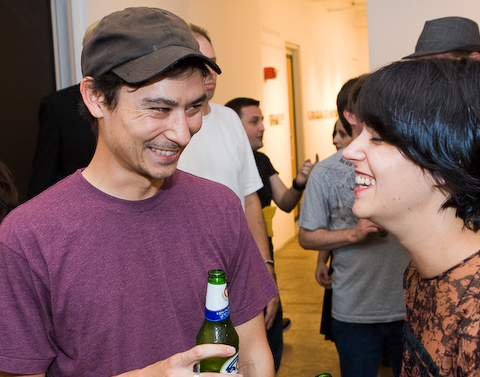 Artist Esao Andrews and Sharon Van Etten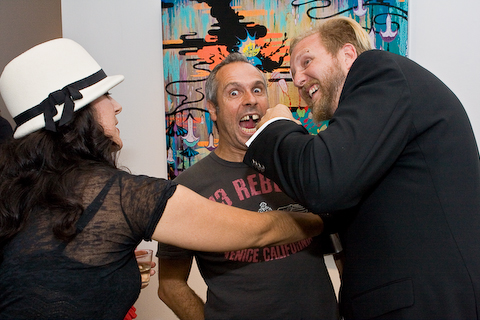 Let's Get It On!!!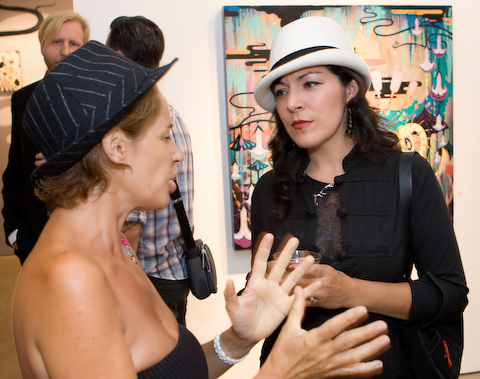 Camille doesn't get a break and is all smiles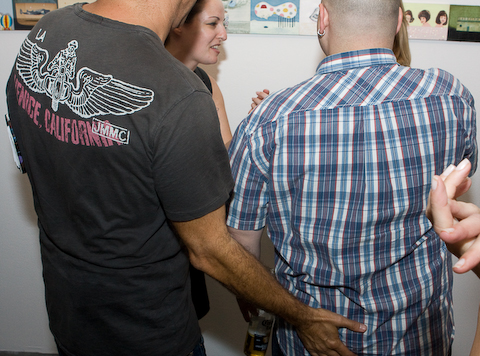 Grab ass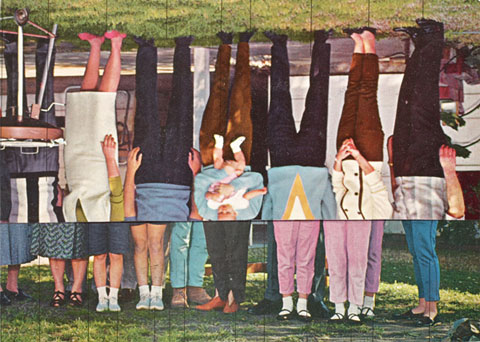 The Panorama Project: Jason Porter
The Gathered Clan; collage on board 5 x 7 inches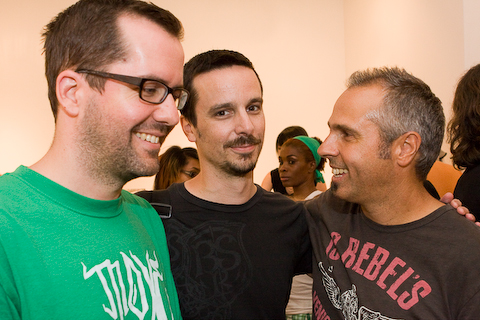 Eric White, Biskup, and Baseman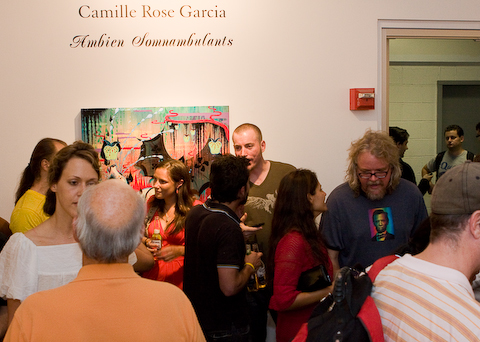 Standing room only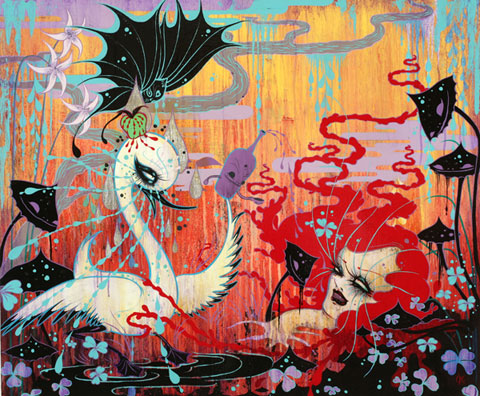 Camille Rose Garcia: Soylent Dreams
Acrylic, Silver Leaf and Glitter on Wood Panel, 33 x 40 inches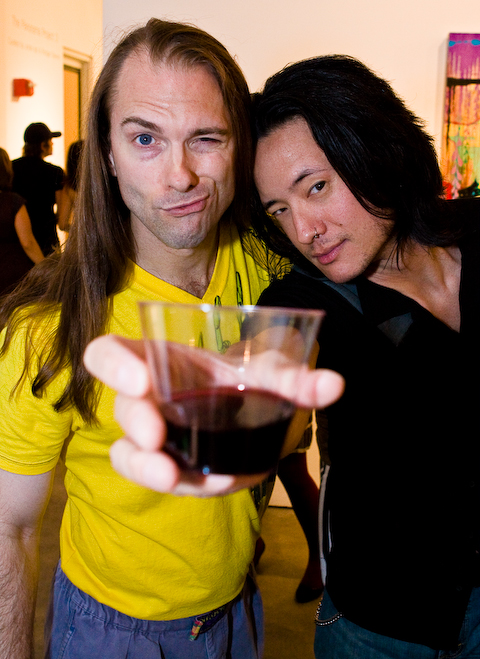 Drinking buddies Fred Harper and Steve "Kid" Lew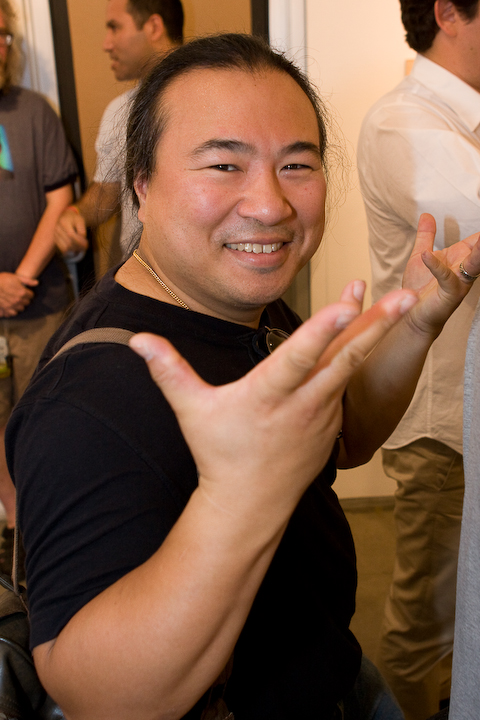 Travis Louie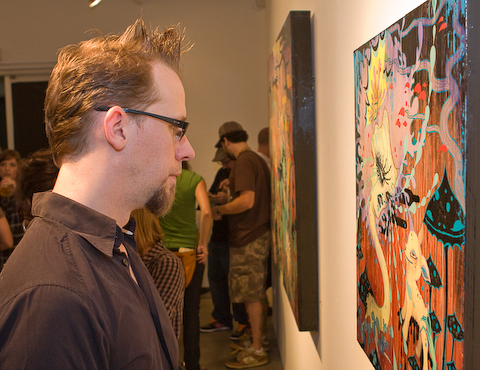 Bryan Jones admiring Camille's work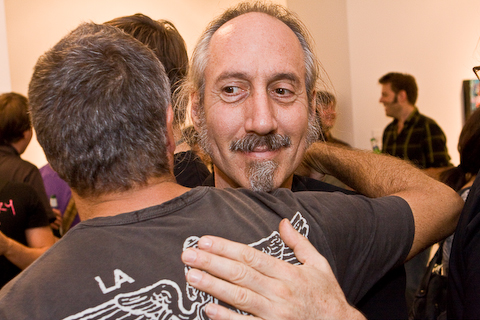 Jacaber Kastor hugging Baseman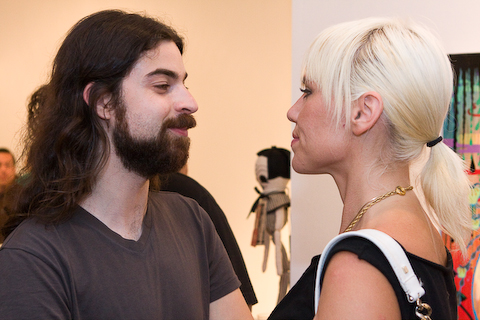 Lila Wolfe and her boyfriend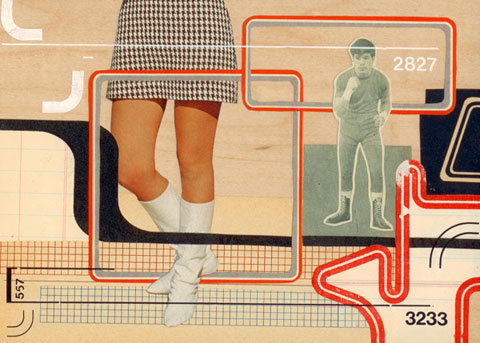 The Panorama Project: Bill Zindel
Untitled; Collage on board 5 x 7 inches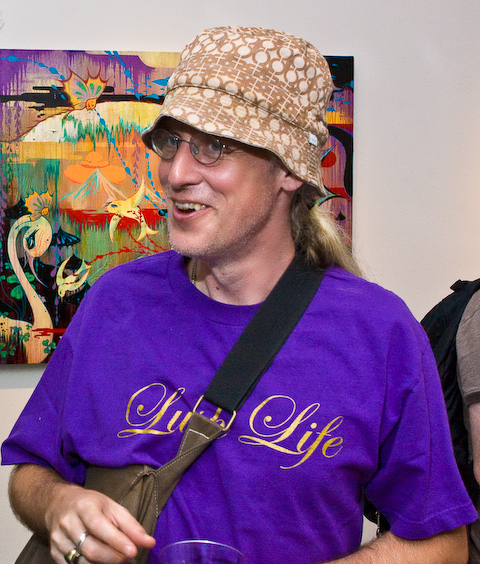 Art critic Carlo McCormick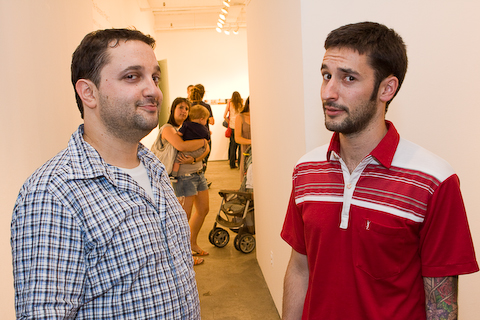 Joshua Liner and Tim Strazza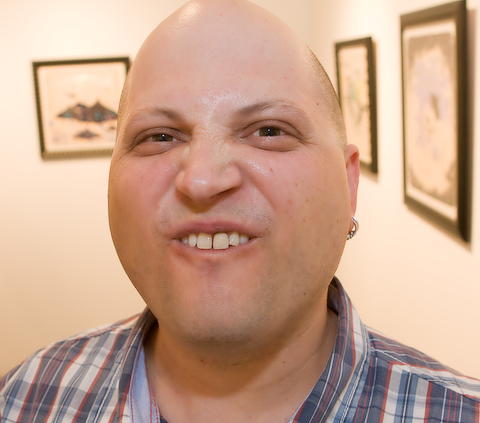 Long in the tooth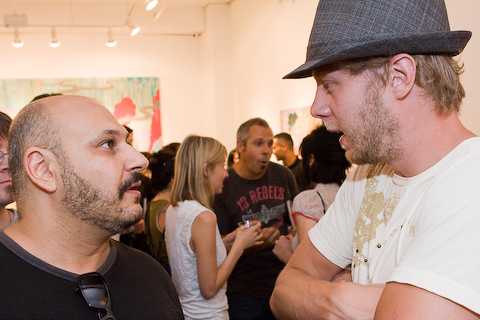 Michael Marrarian (Inky Dreadfuls) and Martin Wittfooth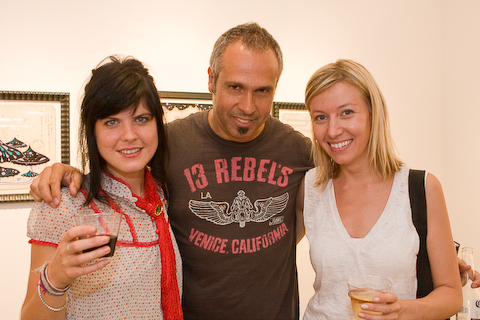 Baseman and friends