Image Gallery
Photos at Premiere Night: "Outside In: The Story of Art In the Streets" at Egyptian Theatre
Juxtapoz // Thursday, 26 May 2011
1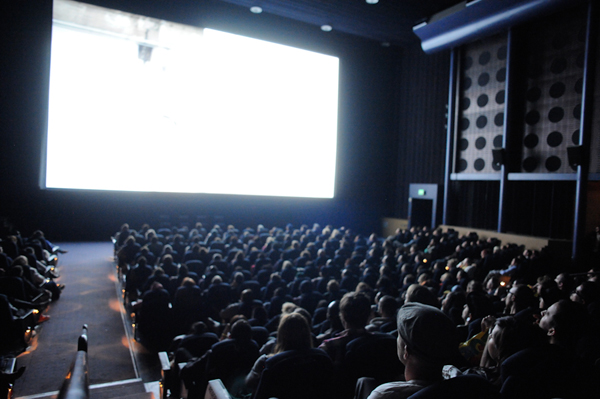 Juxtapoz were esteemed guests at the premiere of Alex Stapleton's documentary, the
Levi's presents
"Outside In: The Story of Art In the Streets" at Egyptian Theatre in Hollywood this past Tuesday evening. The film captured the making of the MOCA's "Art In the Streets "exhibition that opened last month in LA.
The premiere brought out many of the artists in the MOCA show, including Saber, Mister Cartoon, CR Stecyk III, Ed Templeton, Risk, Neckface, Shepard Fairey, as well as curators Jeffrey Deitch, Aaron Rose, Roger Gastman, and the film's director, Alex Stapleton (seen below).
As we have all come to understand with street art and graffiti, documentation of the fleeting art form (due to the ever-evolving public landscape and unforeseen circumstances) has been a central point of emphasis of all the artists and curators who have presented "Art In the Streets." Even the
Levi's Film Workshop
(where "Outside In" was completed) carries the theme of capturing your own art and make your own films. Preserving and documenting are keys that we kept hearing when we spent time at the MOCA last month during the set-up. Martha Cooper, Henry Chalfant, Gusmano Cesaretti, and others, these are people that allowed th art to live on.
Stapleton's film, at its very strongest, emphasizes just how important documentation of graffiti and street art has been to ensuring its history and legacy was preserved. I walked away from the film, as I did after I left Los Angeles for the MOCA show, that there is not enough praise and honor that can be given to the artists who documented their work when they finished a train, or a piece, or a quick throw-up. Through interviews with the artists in the show, "Outside In" shows that each honor Deitch for allowing the show to come to fruition, but it is Deitch himself who really focuses on the documentarians as the carriers of the movement.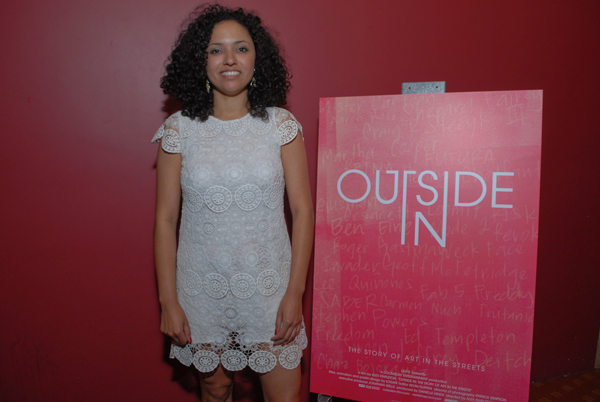 Photos by Mikey Tnasuttimonkol
OUTSIDE IN movie trailer from Levi's Film Workshop on Vimeo.