Photos: Adam Wallacavage & Ray Caesar at Jonathan LeVine Gallery
Juxtapoz // Monday, 30 Jun 2008
1
Adam Wallacavage: Les Trésors de la Tanière de Neptune
Ray Caesar: In the Garden of Moonlight
June 28, 2008 through July 26, 2008
Jonathan LeVine Gallery
Last weekend, Jonathan LeVine transformed his gallery into a fantasy world featuring the Adam Wallacavage's deep sea-inspired chandeliers and Ray Caesar's magnificent new original art and limited, framed prints.

Dubbed In the Garden of Moonlight, Caesar's new work is poignant and evocative. His use of dark, saturate colors draw the viewers eyes to the work and forces you to ponder the dark beauty of his distorted young figures.

The hauntingly beautiful paintings are balanced out by Wallacavage's brilliant sconces and chandelier work, which filled one of Levine's two massive galleries. The light fixtures (which are way more sculpture than furniture,) are pop against custom-made wallpaper that looks like it could have come from the backdrop of one of Caesar's paintings.

Art fans and critics flocked to Saturday's opening reception to pick both artists' brains about their creative process. Caesar quietly answered everyone's questions and Wallacavage explained his process of fabricating these monster creations.

The show will run through July 26th.

For more information and to view the artwork available, visit www.jonathanlevinegallery.com

Words and photos by George Koroneos.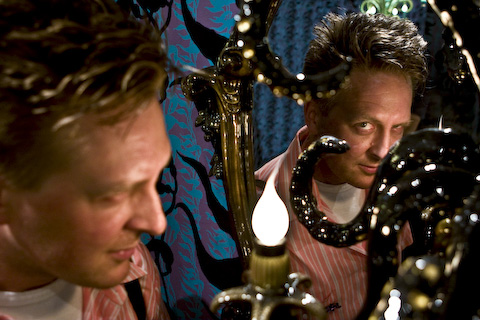 Adam Wallacavage eyes up his work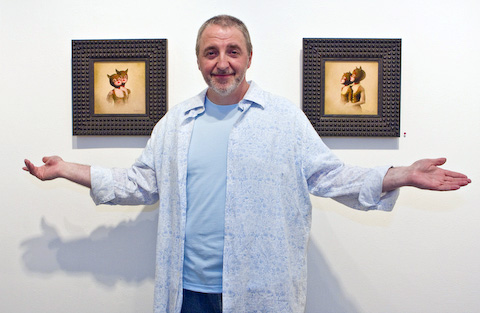 Ray Caesar amidst his paintings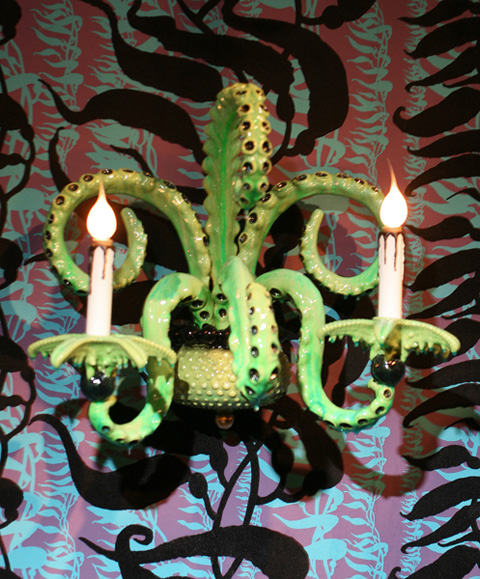 Green Fuzz of the Psychedelic Jungle Sconce by Wallacavage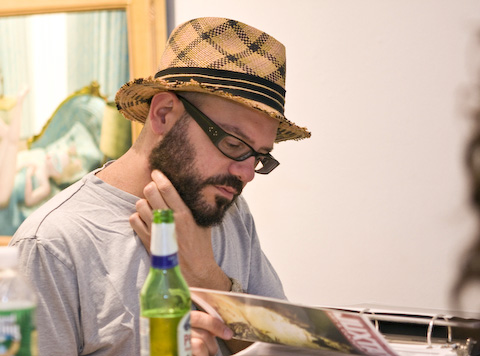 Comedian David Cross flips though Juxtapoz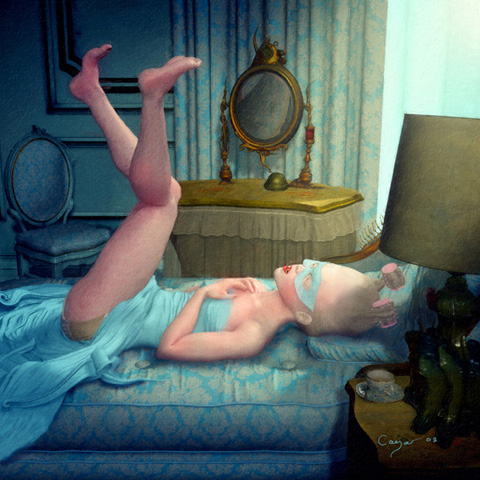 Mourning Glory Study Left by Caesar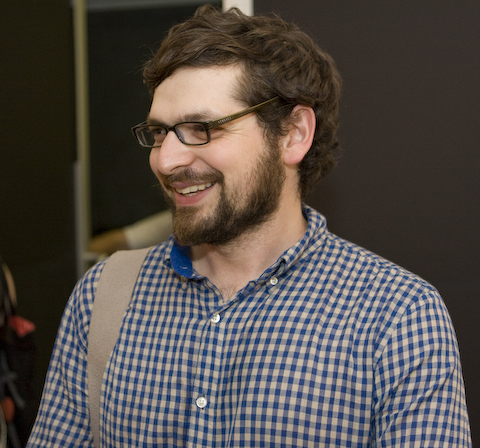 Jonathan Viner is all smiles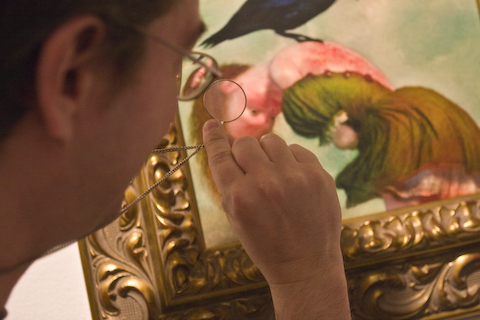 A truly close look at Caesar's work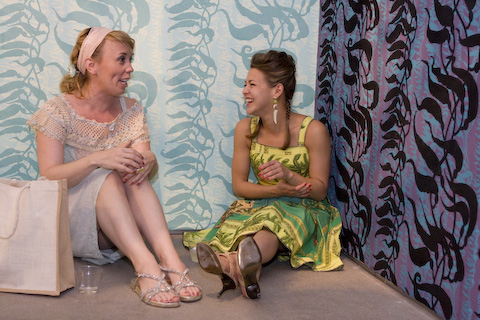 Kellianne Murphy and Jodi Rice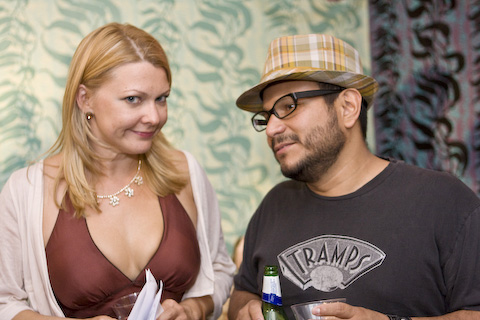 Ashley Scales (left) and friend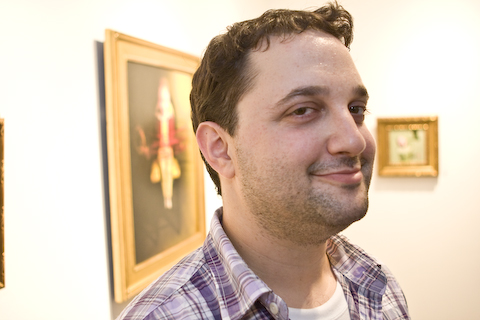 Gallery owner Joshua Liner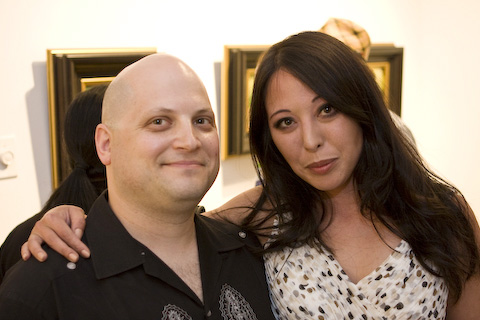 Jonathan LeVine and Maria Tokyo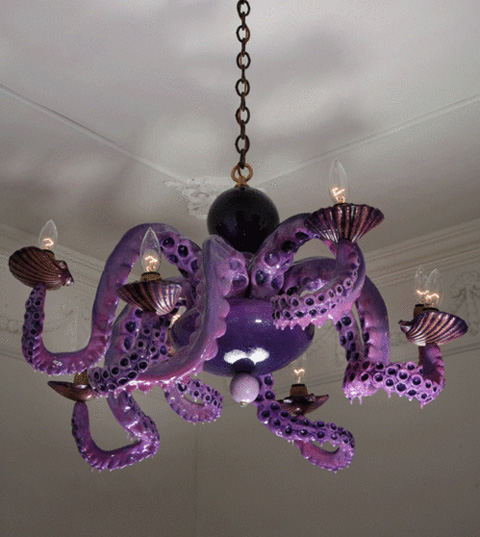 Nina Simone by Wallacavage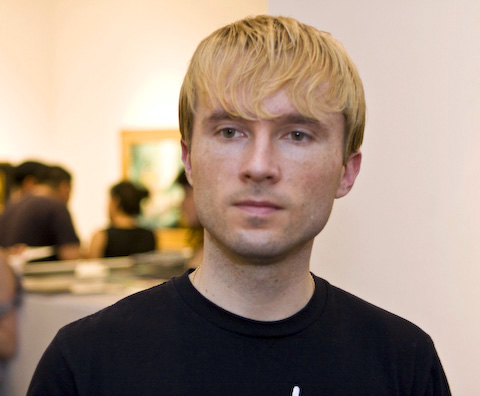 Kiril Glavev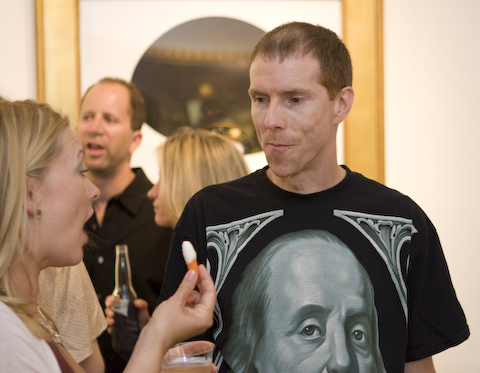 Andrew Jeffrey Wright chats with a fan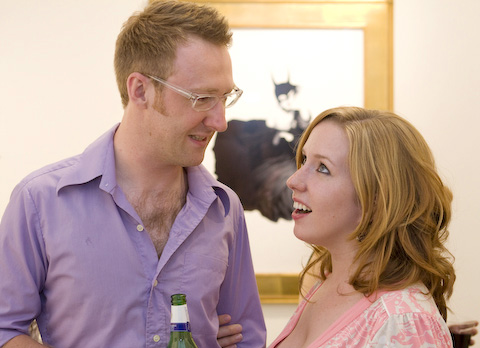 Missbehave Magazine's Olivia Allin and friend

Ron English: Cheers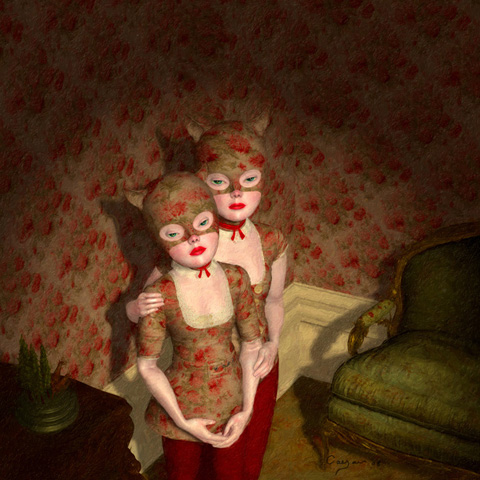 Wallflowers Study Above by Caesar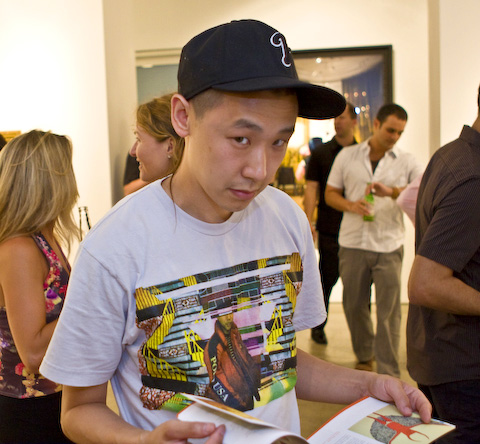 Isaac Lin (artist, member of 1026 Space)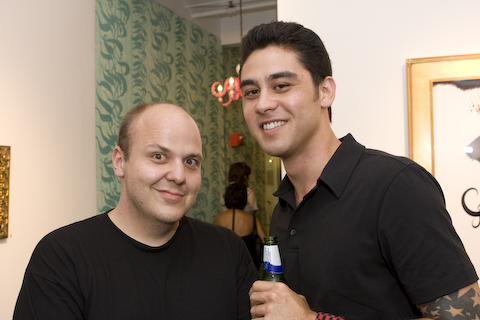 Andrew Michael Ford with Nathan Pickett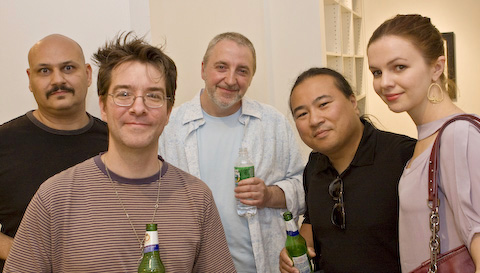 Michael Mararian (Inky Dreadfuls), Mark Elliott (artist), Ray Caesar (exhibiting artist), Travis Louie (artist), and Amber Tamblyn (actress)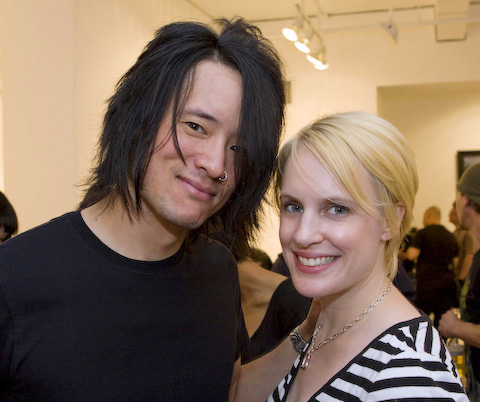 Kidlew and Annie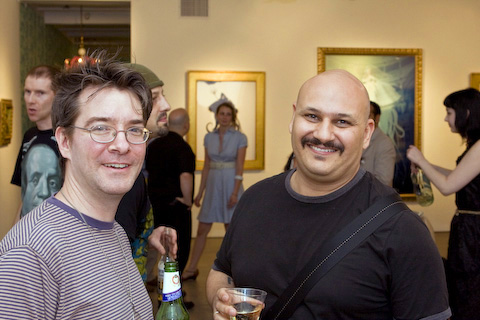 Mark Elliott and Michael Mararian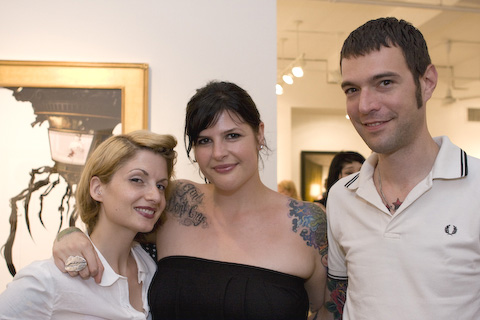 Jessica, Nichole Lindsay, and Arthur Smilios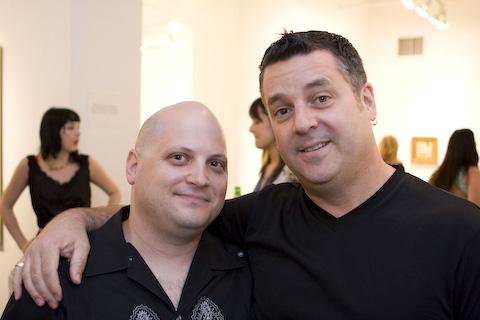 Levine and Mark Dean Veca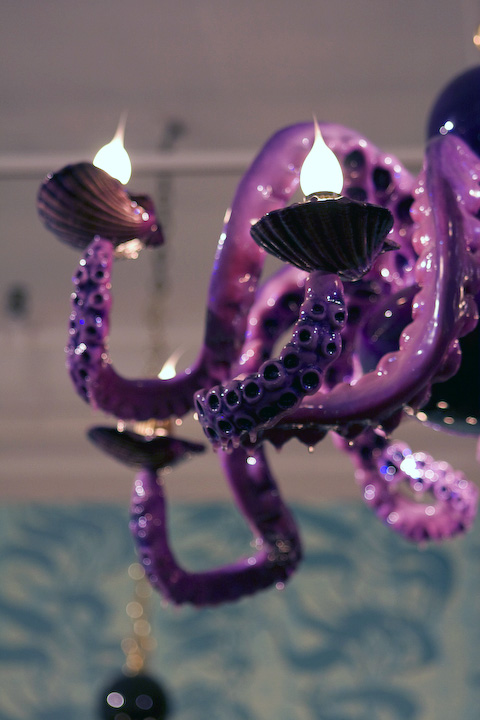 Another tentacle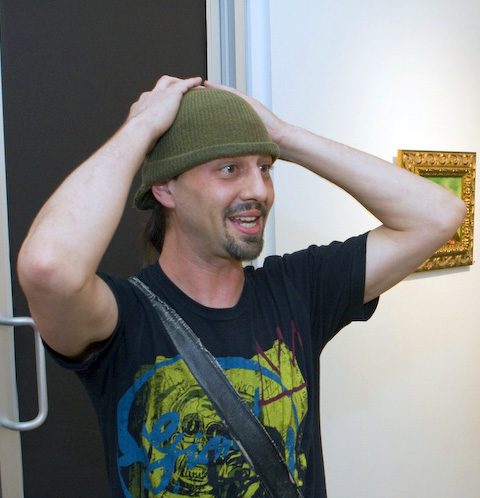 Kevin Bourgeois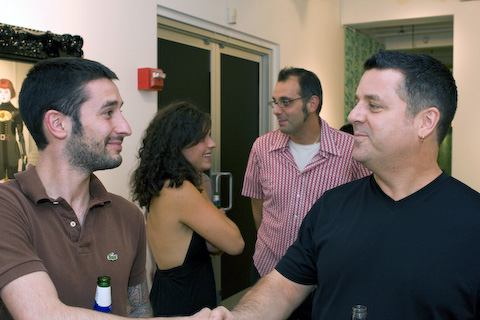 Tim Strazza with Mark Dean Veca, artist
More at www.jonathanlevinegallery.com