Photorealist Paintings of Steven Albert
Juxtapoz // Sunday, 30 Jan 2011
1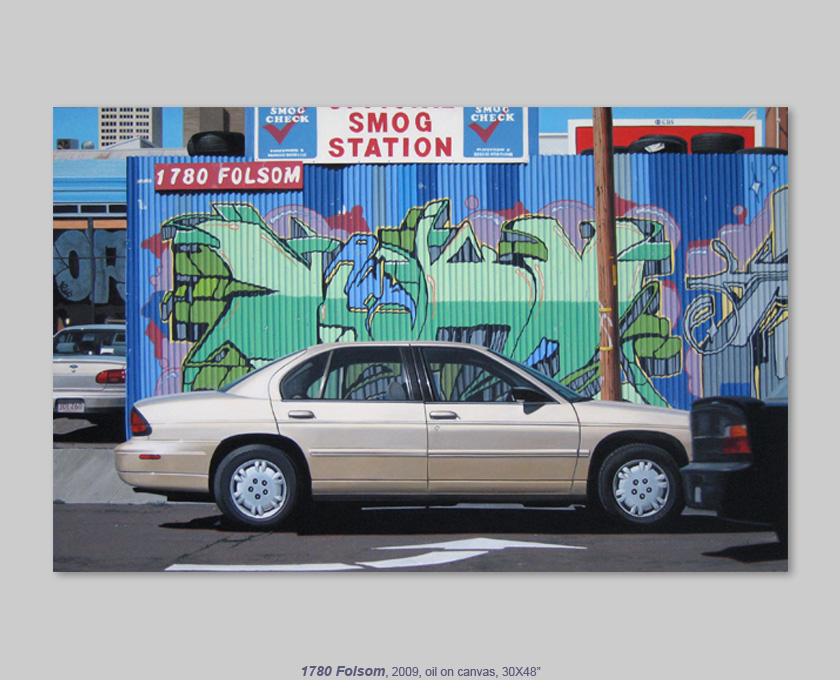 We just stumbled across the photorealist paintings of
Steven Albert
, and as they were containing street shots of San Francisco, incorporating local graffiti and local businesses, we did some more research and found more of his body of work.
Albert says of his work:
Architectural elements are used as a sort of scaffolding to frame,and fracture the picture plane and illusionistic spaces, creating something of a kaleidoscopic collage. Objects and events like interior/exterior, people, streets, cars, tables, chairs, cups, napkins and trees, are held together by a unifying, realistic rendering and warm, bright light, shadows, and reflections luring us in. With no object or figure deemed more central or more important than any other, the paintings are subject-less and decentralized, seemingly expanding beyond the confines of the canvas.
We really found his use of color, just really getting the graffiti colors to pop, to be his talent. Good works.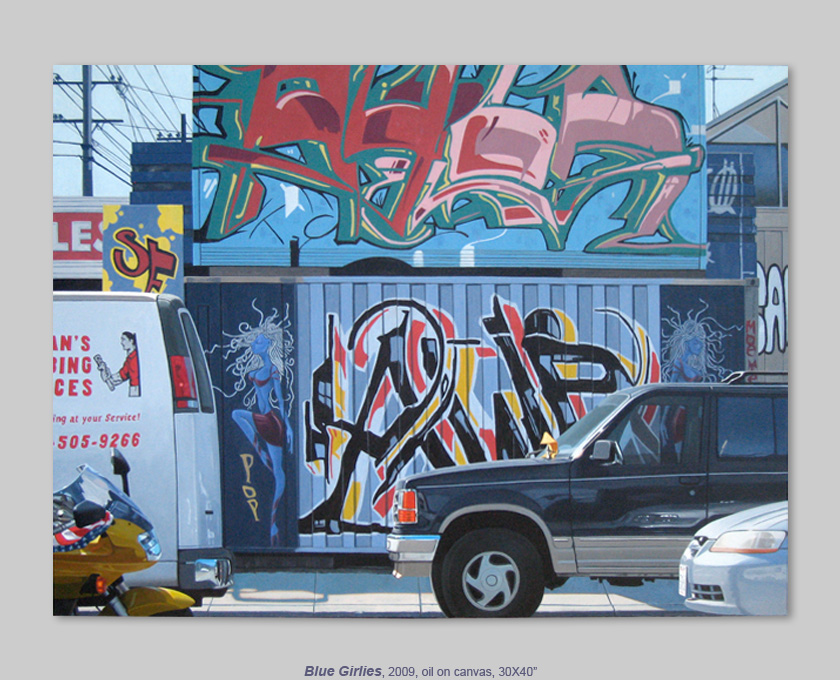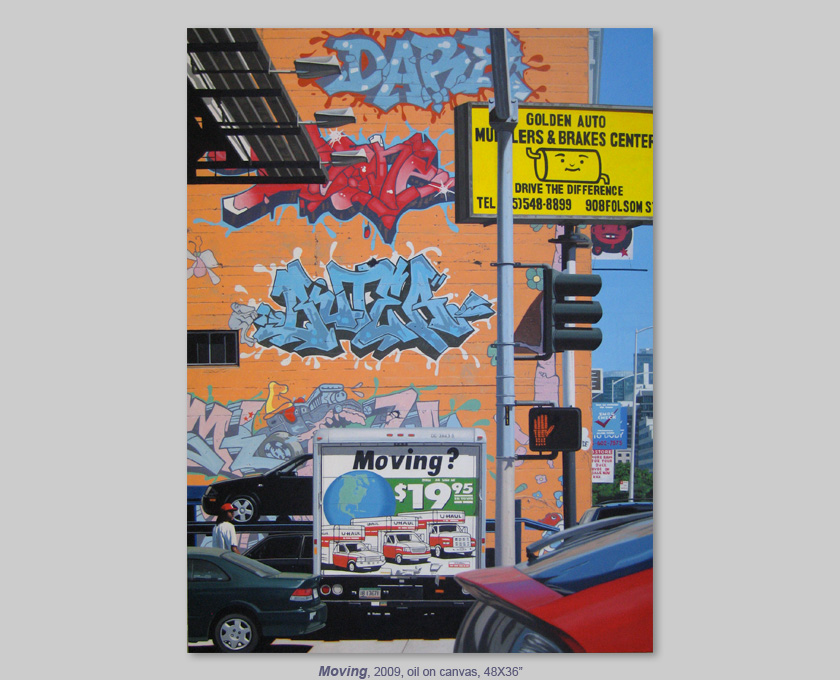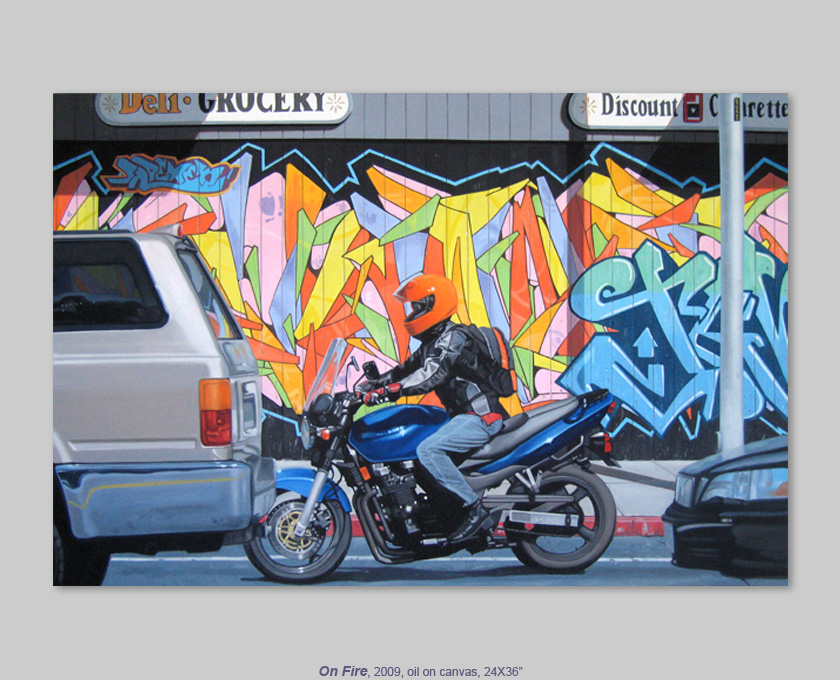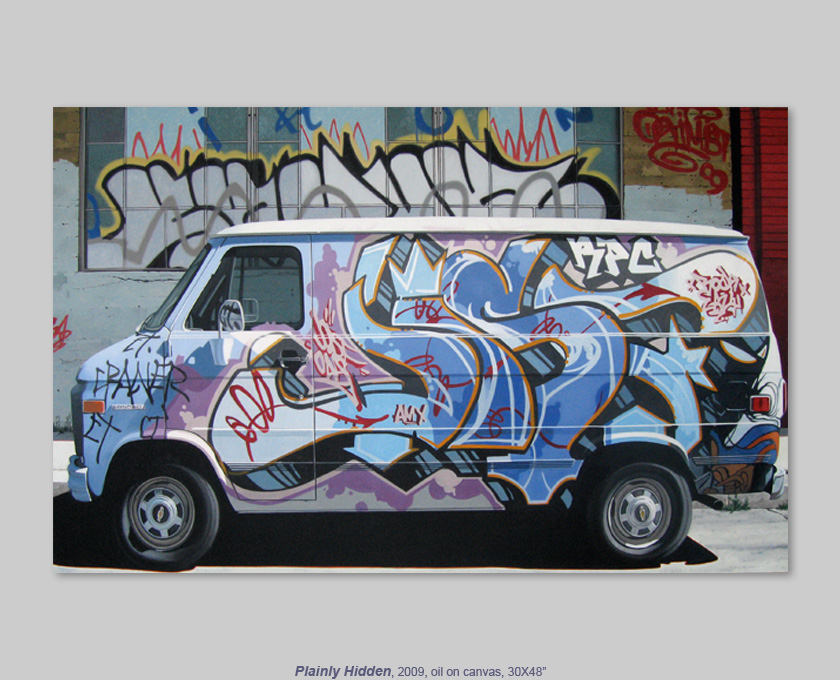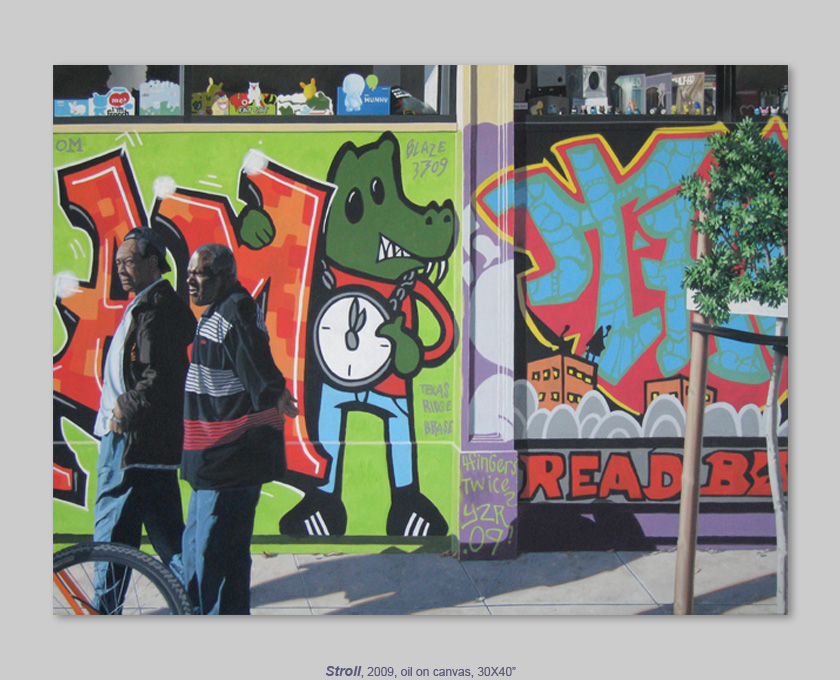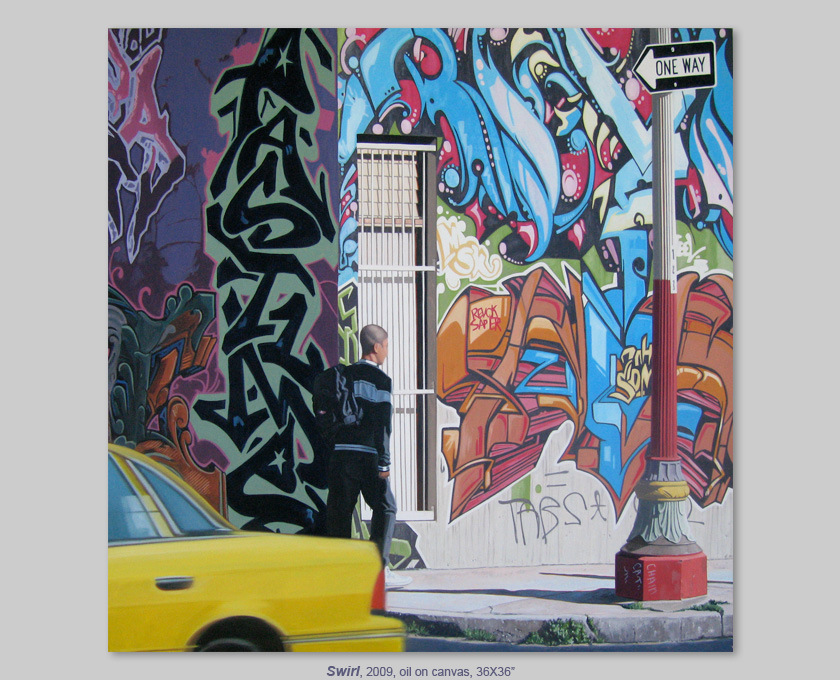 http://www.steven-d-albert-art.com