Peter Coffin's "Highest Form of Art"
Juxtapoz // Tuesday, 03 Jan 2012
1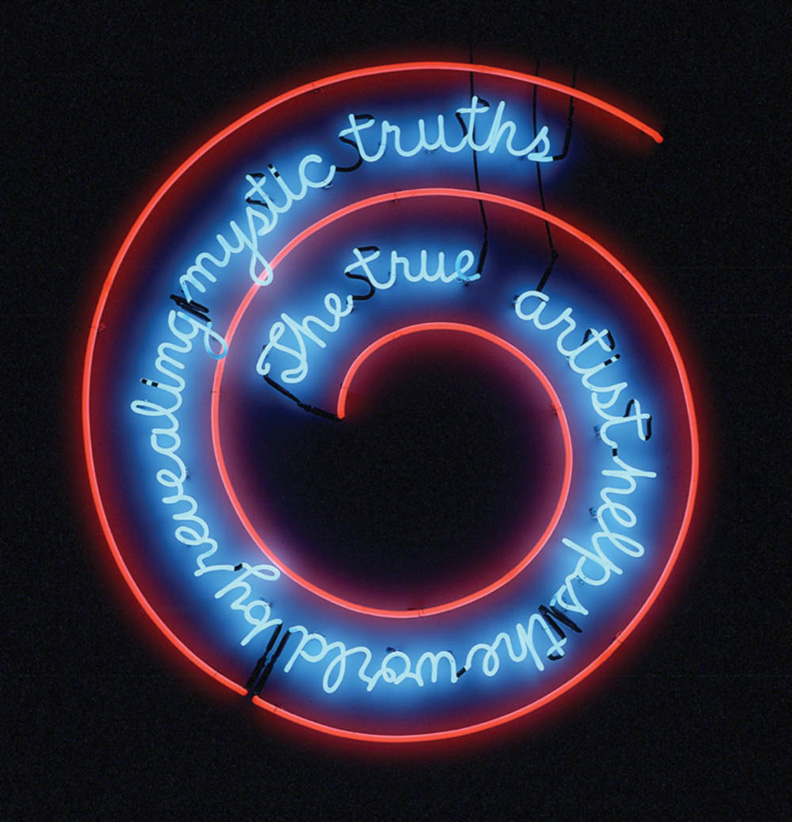 Bruce Nauman is one of our favorite conceptual artists. His corridor installations in particular have a psychological and spatial relationship that has to be experienced to be fully appreciated. We recently spotted that New York artist Peter Coffin has comically reinvented Bruce Nauman's famous neon sign ("The true artist helps the world by revealing mystic truths"). Instead of proclaiming the all important role of the true artist, Coffin has turned almost all college students and many others into artists of the highest degree, clearing some of the pretension around high art with a little laugh for the savvy viewer.
Peter Coffin's version: