Peek at New Works by Morning Breath
Juxtapoz // Tuesday, 05 Oct 2010
1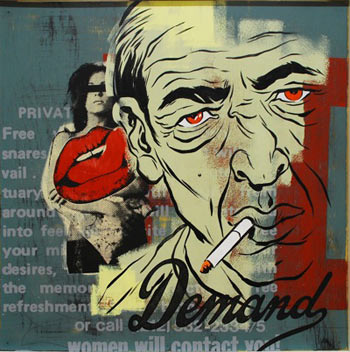 In a three-way showing (of art, people; get your mind outta the gutter) at London Miles Gallery with Upper Playground, Morning Breath has a wealth of new acrylic and silkscreen on wood board works to unveil.
Morning Breath (Doug Cunningham and Jason Noto) is a highly sought after design duo whose ideas have conceptualized countless commercial projects, but this show is about their personal work. These new pieces see their classic bold typography intermingled with old skool advertisement slogans, pin-up girls and comic book style characters.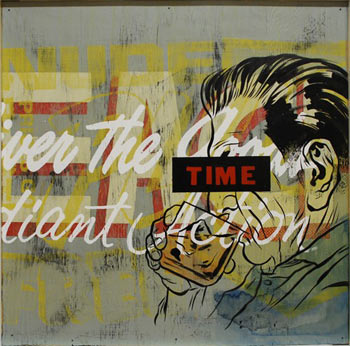 This will mark the pair's first ever exhibiting in London as part of London Miles' group exhibition alongside Ekundayo and Fernando Chamarelli.
Be sure to read our interview with Morning Breath.
The show will open with a reception this Friday, October 8th 2010, from 7 – 11pm. Further exhibit details here.
Exhibition will run from October 9th to November 5th 2010.
For more information, contact www.londonmiles.com