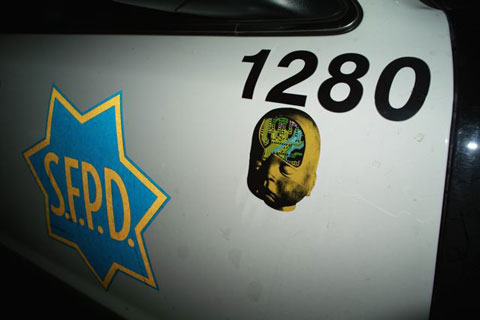 San Francisco is buzzing with excitement. The gleeful Obama celebrations have mostly died down from last night, but the city is now bracing for the next big thing: tomorrow's opening of Paul Insect's solo show, IDEA OF FREEDOM.

This London-based Insect will hit Fifty24SF Gallery at 7pm tomorrow night, November 6th, in his first-ever solo show in the United States. The exhibit will feature a new collection of works including prints, installation, and mixed media pieces covering how the societal burn-out has begun.

The show aims to bring to our attention how our 'idea of freedom' is simply a façade for technology's overbearing reach into our everyday lives and happiness. How 'hope' is measured by new emails and updates on our favorite blogs (except ours, of course) and sex sites. How the 'underground' is now an idea on our computer screens accessible by our fingertips. And how 'culture' has been suffocated into transient movements offered as 72-bit post it notes.

Paul Insect has executed some of the most celebrated and provocative exhibitions in recent memory; including his Bullion show for Lazarides Gallery in July of 2007, which satirically placed golden 'bullion bars' in various parts of London as its run-up promotion. The show was purchased in it's entirety by one collector.

More recently, Insect's other Lazarides Gallery show, Poison! poked holes in our conceptions of sex, faith, beauty and politics though a series of paintings, doctored icons and twelve Playboy Bunnies comprised of skeletal figures.

Along with eye-popping gallery exhibitions, Insect has established himself as one of street art's seminal figures, and has formed his image of a baby's head with a computer chip in place of a brain into one of the immediately recognizable images in street art (and uhh…on cop cars) today.

Fifty24SF sent us some great photos of Insect's work and in-progress shots of him signing and numbering his limited edition baby head prints, which will be available in three different colors, limited to 40 of each colorway, at the opening tomorrow night.


Paul Insect's IDEA OF FREEDOM will be on display at the upper and lower levels of the FIFTY24SF Gallery from November 6-27, 2008.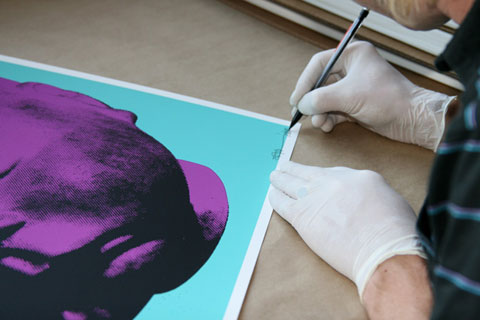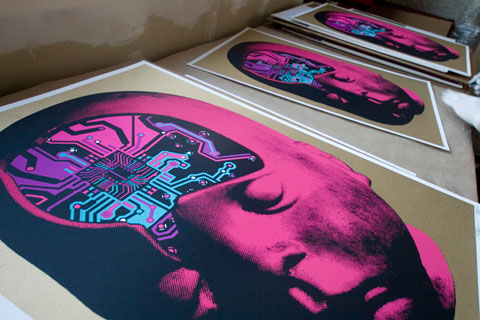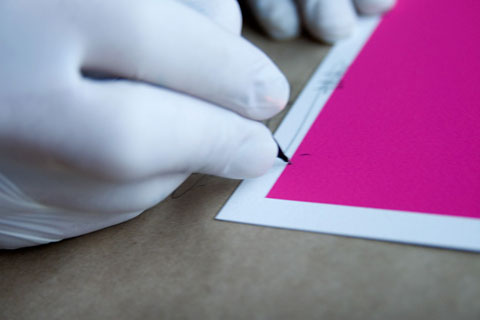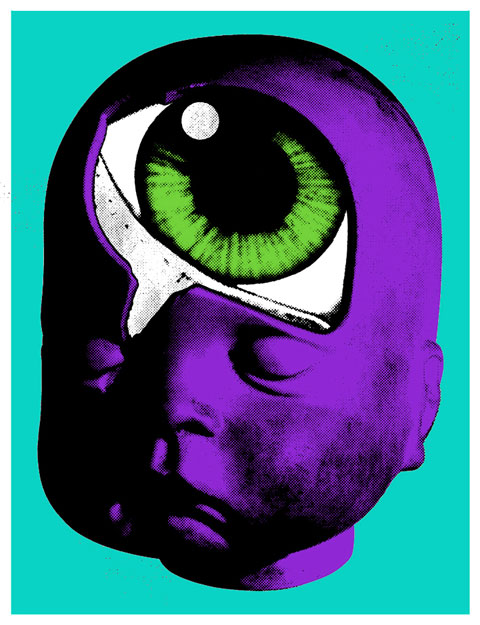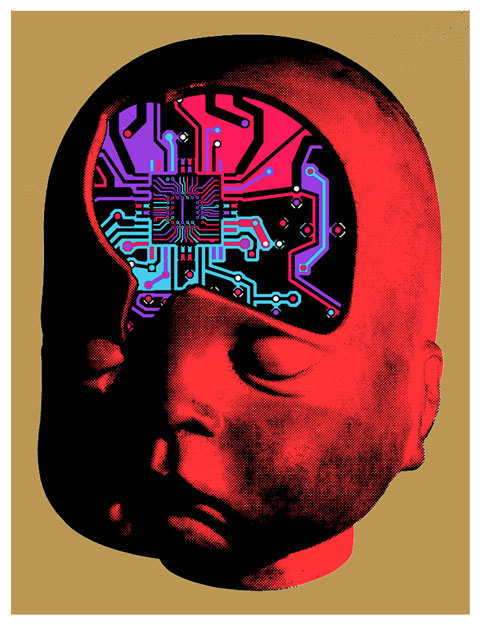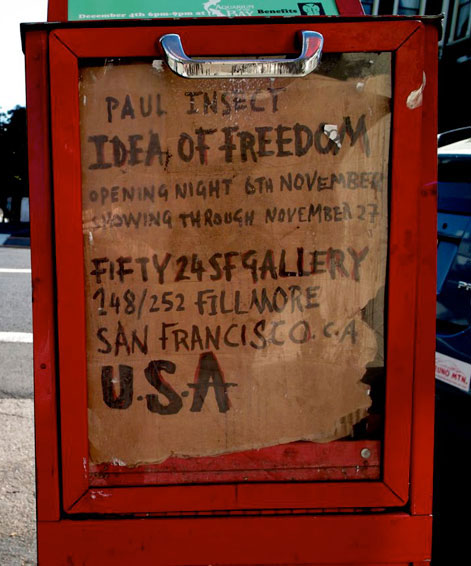 Paul Insect's IDEA OF FREEDOM will be on display at the upper and lower levels of the FIFTY24SF Gallery from November 6-27, 2008.
More on Paul Insect at www.paulinsect.com