Paul Insect "Triptease Revue" @ Post No Bills
Juxtapoz // Friday, 21 Oct 2011
1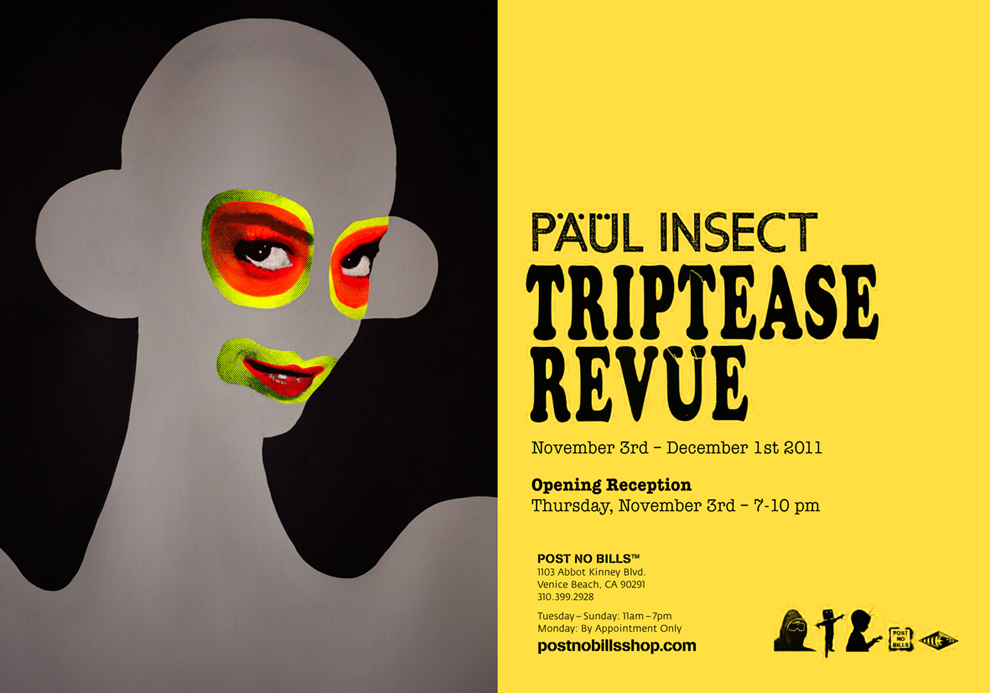 To this day,
Paul Insect's May 2007 cover
remains a bestseller for us. Little purple, a bright colorful gun, a great skull, some partial nudity; it was a big winner from the London-based artist. Insect will have an exhibition at
Post No Bills i
n Venice, California,
Triptease Revue
, opening on November 3, 2011.
Here some press:
TRIPTEASE REVUE will feature unique originals, exclusive limited edition prints and hand-finished works in Insect's visceral style, mixing bright colors and arresting imagery - blending sex, politics, death and pop culture themes with a satirical edge.


The show will introduce a new body of work featuring masked voyeurs, explicit thematic paintings, plus signature babyheads, and a wide array of other sensory surprises.  TRIPTEASE REVUE represents a new stage in the evolution of Insect's art.

Paul Insect
Triptease Revue
Opening November 3, 2011
Post No Bills
Venice, California