Image Gallery
Patrick Martinez "Reel Tawlk" @ Loft In Space, Honolulu
Juxtapoz // Wednesday, 21 Dec 2011
1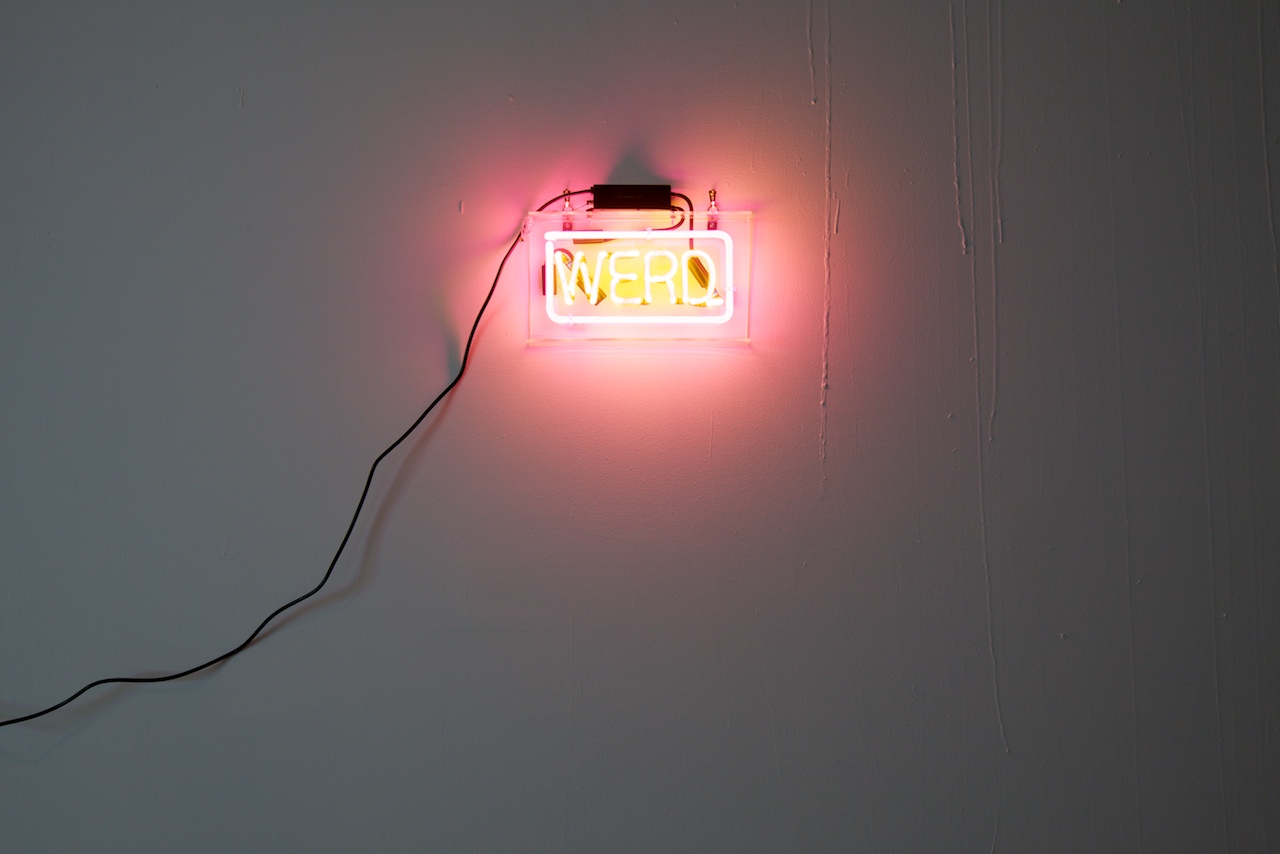 Juxtapoz friend and past featured artist,
Patrick Martinez
, just opened a body of new works,
Reel Tawlk
, at
Loft In Space in Honolulu
, Hawaii. Martinez' works have always been inspired by Los Angeles
store front signage, but this show is inspired by the current state of affairs in America.
As Loft In Space notes, "With
Reel Tawlk
, the core concept surrounds the current state of affairs in America, which has led many to rethink what it means to be American. The 'Blue Without Green' neon piece draws from the current 'Occupy Movement' and speaks towards the sentiment of "melancholy without money". While, the giant plush blanket portraits are random everyday hard working people that he chose to paint into the limelight. Giving attention to Americans struggling with the American dream and the the climate of today's job market.
"Using his art as a medium for his message, Patrick Martinez utilizes every aspect of his surroundings and fuses them into beauty that is born from the unseen. Speaking words that we are all innately familiar with."

Thank you to Brandon Shigeta and Patrick for the images.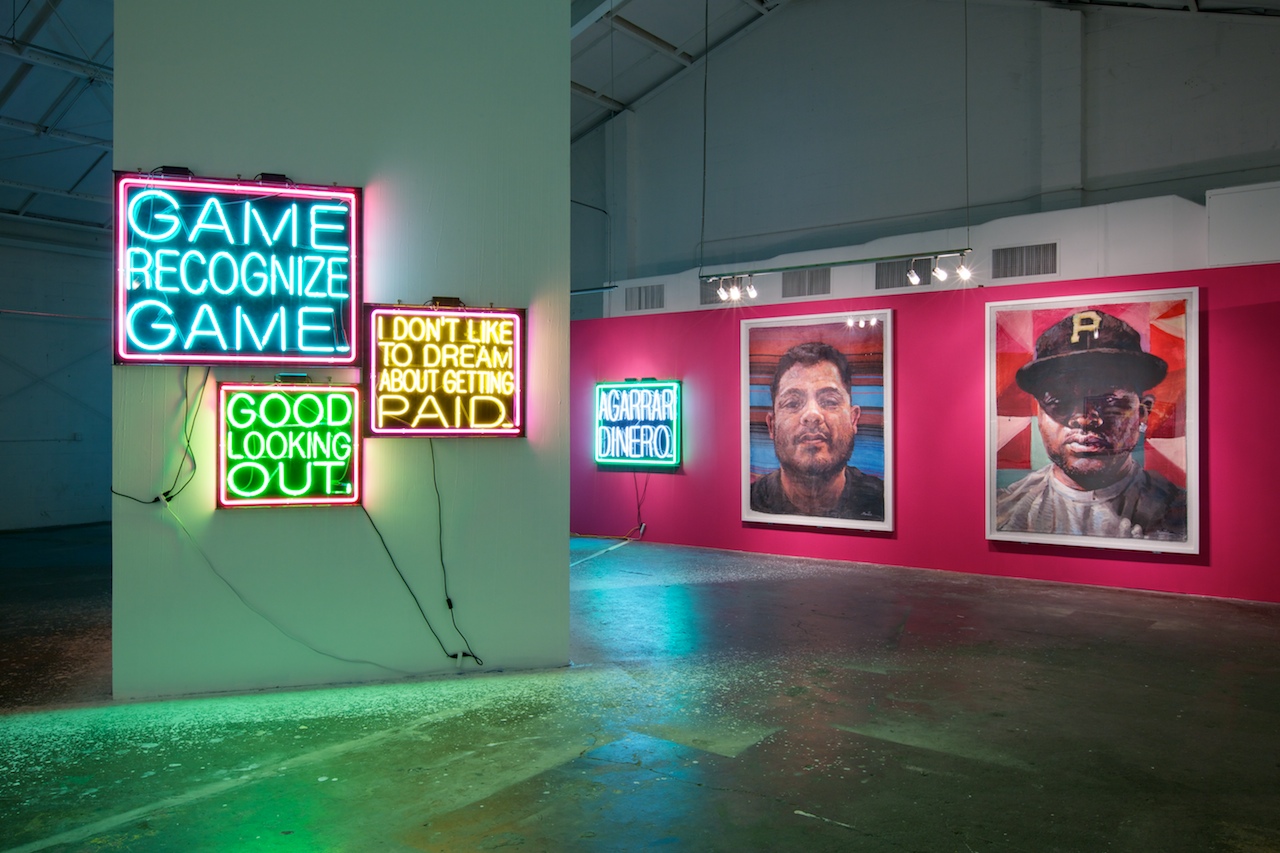 Patrick Martinez
Reel Tawlk

Through January 7, 2012
Loft in Space
Honolulu, Hawaii