Paste Modernism Goes Down in Sydney, Australia
Juxtapoz // Monday, 15 Sep 2008
1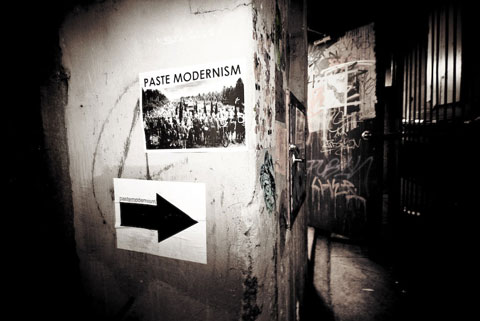 Paste Modernism
Hibernian House, Sydney Australia

Words by Alana Armstrong
Photos by Patrick Stevenson (aka Deckland Scorpius)

New trends in street art are usually so fickle and under-established that even the slightest bit of organization within a movement can reveal great potential, or fall apart completely. Luckily this is a tale of the former.

Of late, the most frenetic personalities on the streets of Sydney have been of the paper and wheat paste genus. Not that paste-ups are a new method, born in the down under metropolis; it's just rare to see such a synchronized system. From the artists, to the local print shops they frequent, to the cab driver dubbed Godot (who trolls the late night landscape for new pieces to photograph for his blog) an ecosystem has formed in Sydney around the renegade street art style.

So when local pop-appropriation master, Ben Frost, put his head together with friend and paste-up artist, Bridge, an idea was born. They titled it Paste Modernism, devised an MO, and started calling up all of their paste-loving pals.

The manifesto for the event was brief: To promote, foster, experiment with, and document the art form of paste-ups. No sponsors, no sales, no advertising!

Invites were home made and announcements were posted on Myspace and Facebook where the location went unidentified until three days prior to the launch.

Ben has been investing a lot of thought in the virtues of exhibiting outside of the gallery space so the rogue nature of Paste Modernism was a perfect reason to hold the event in a space of parallel nature. Hibernian House in Sydney's Surry Hills, apart from being home and headquarters for many of the city's urban art giants, was already well known to the invited talents as a place where decorating the interior walls is a rite of passage for many artists. An upper room, lovingly christened The Crack Den served as the main room with the paper trail continuing through the stairwell to the street level exit.

While gallery set-ups typically leave the curator and artists tasting bile, this one was a fluid happening. The invited artists flowed in their own time, some happy to slap up their images between layers of paste, others taking pains to carefully compose their pieces or adding layers of paint in an urban al fresco style.

The result was an amped-up version of each artist's street style and personality. Pieces were bigger and more polished with some notable breakthroughs in materials and techniques.

By the evening of August 30th, 2008, the entire space was thick with appropriated images, hand drawn creatures, screen prints, photocopies, paste, artists, guests, media, cameras, music, and long-necks. The draughty halls caused less chills than the pure excitement of being amongst a watershed of activity- something that could very well put Sydney on the map as a paste-up capital.

Riding off the success of the first event, Paste Modernism has generated a collective momentum among its participants; one that makes the possible gains in paste-up art more palatable and completely real.

The official Paste Modernism website has since been launched with photography provided by Patrick Stevenson of Hobo Gestapo.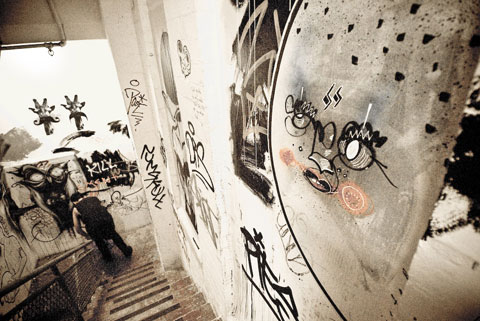 Anthony Lister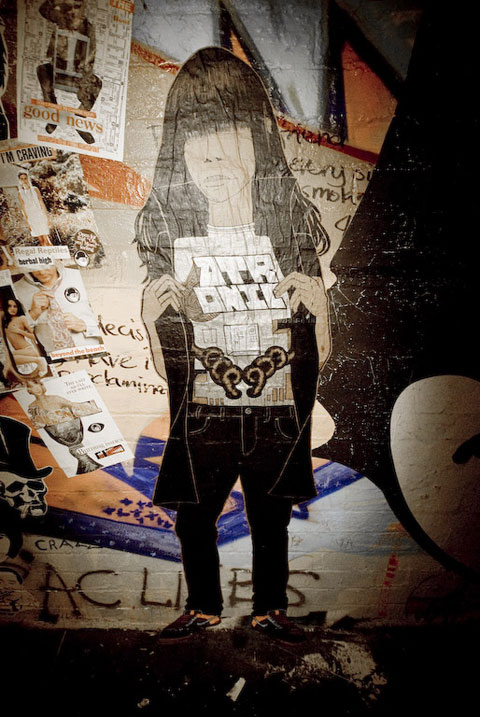 Atronic, Self Portrait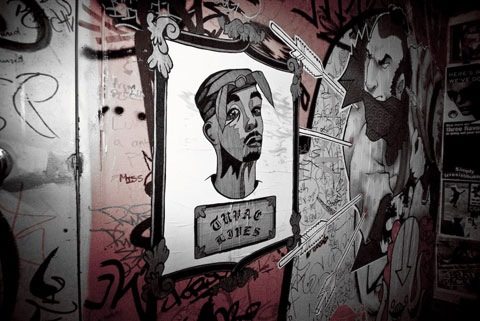 Atronic, Tupac Lives Memorial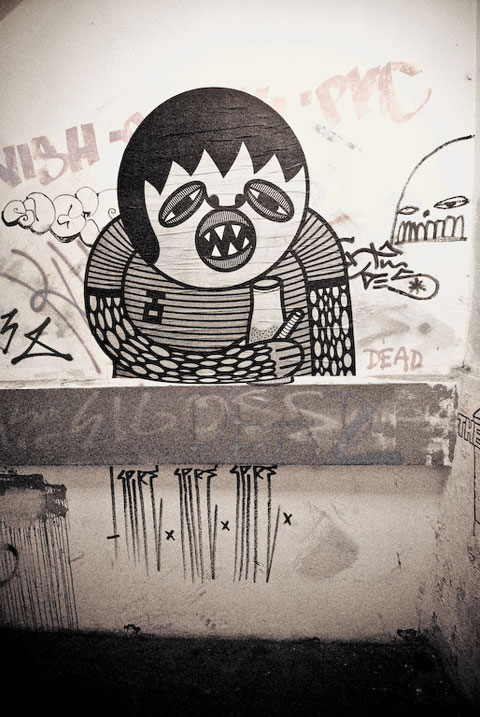 Beastman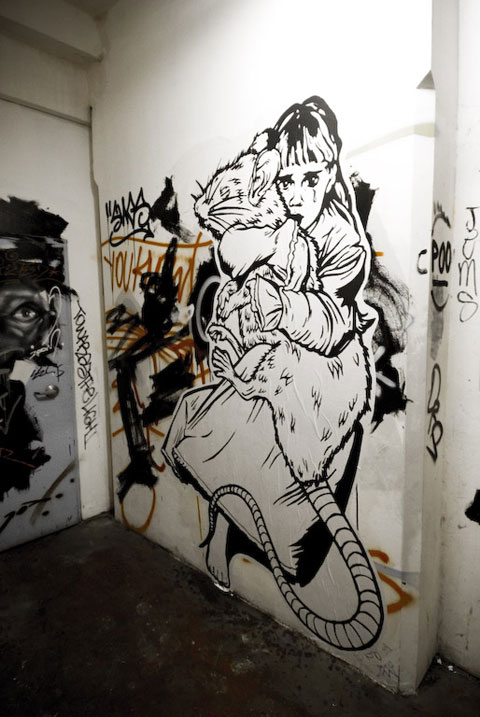 Ben Frost

Bridge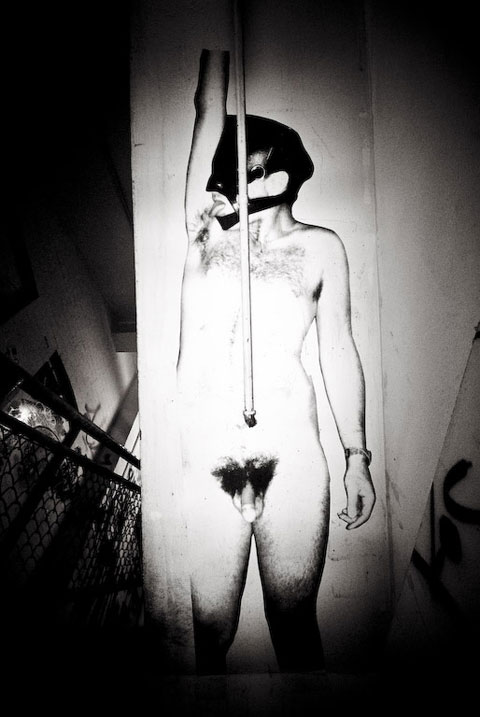 Chris Petro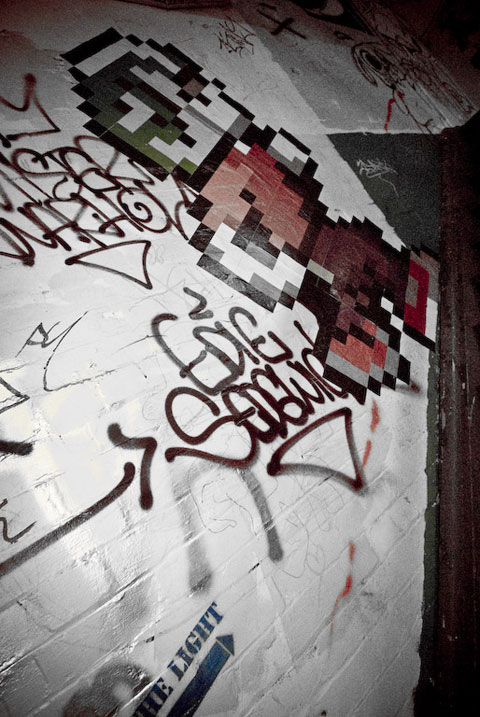 Commander Ankle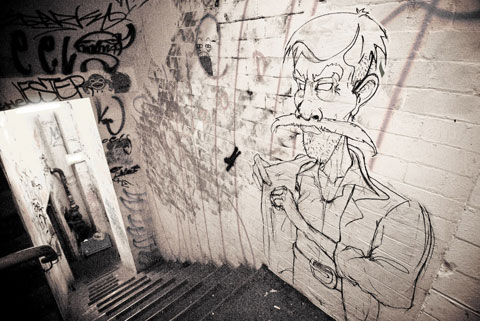 Creon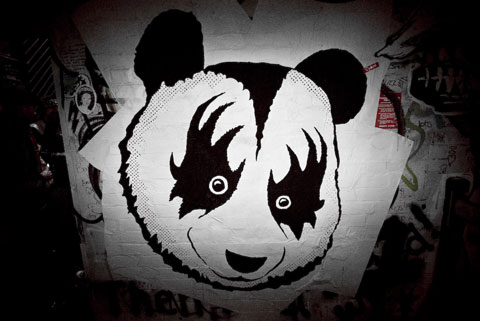 Cylon Kiss Panda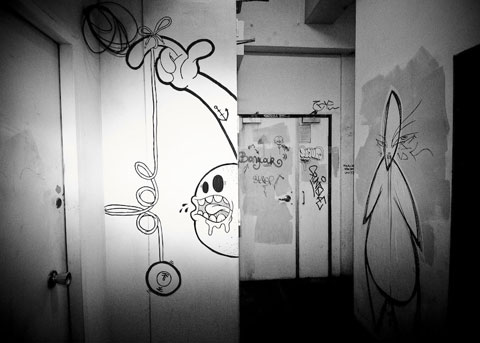 Doe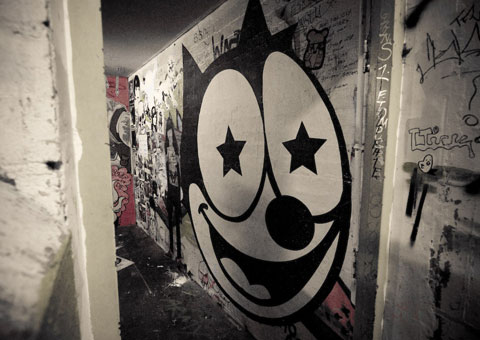 Felix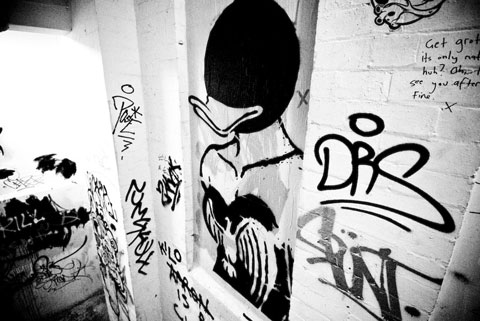 Numskull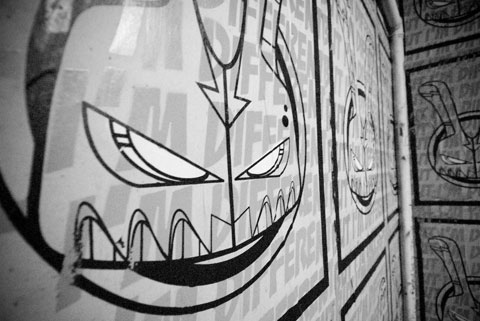 Rackels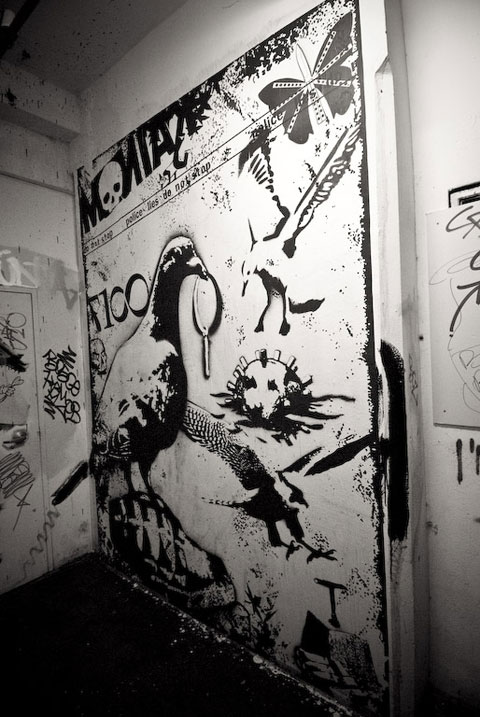 Rico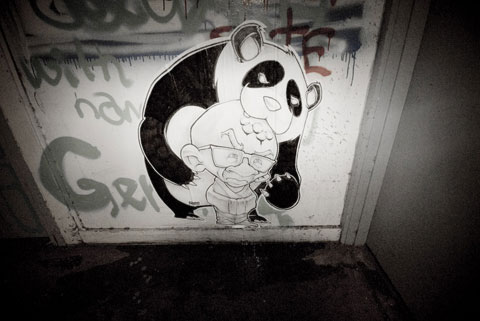 Sarris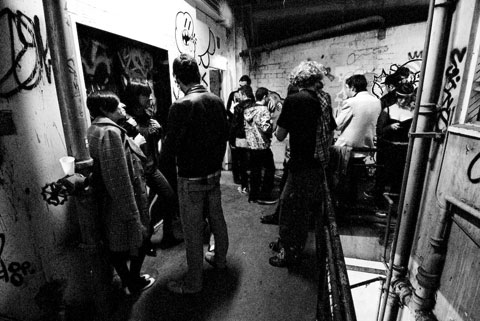 Party in the Crack Den