Paper Sculptor Jeff Nishinaka for Fresh Perspectives
Juxtapoz // Wednesday, 27 Apr 2011
1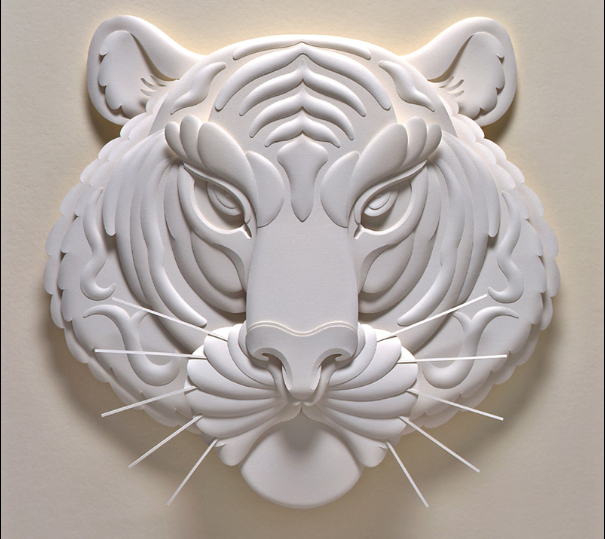 Juxtapoz Magazine was selected to be one of the five ambassadors of
Fresh Perspectives
– a new transmedia art project initiated by
Lexus
to promote their newly launched
Hybrid CT 200
. We showed you
Parts 1 & 2 of Augustine Kofie's
segment of Fresh Perspective,
as well as Tod Seelie
, and today we are happy to show paper sculpture artist,
Jeff Nishinaka
.
Fresh Perspectives has gathered six artists to promote the new Hybrid, and one of the selected artists was our photographer in Detroit for our Juxtapoz 15th Anniversary Project with Power House Productions, Tod Seelie.
Along with Inspired Magazine, Design Milk, Ruby Hornet, and others, we are showcasing some of the film's that feature the artists Augustine Kofie, Tod Seelie, designer Robert James, chef Craig Thornton, musician V, and artist Jeff Nishinaka.
Lexus gathered the six artists from different areas of contemporary art (from photography to music, design, fashion and even cooking!) and provided them with the opportunity to create unique unconventional pieces of art in order to 1) entertain us, and 2) show how to create art with a new perspecitve.
A few words about Jeff Nishinaka by Geoff Carter...
To many artists, a blank sheet of paper represents a beginning, but to Jeffrey Nishinaka, it's a means to an end. This inventive Los Angeles-based talent takes sheets of artist-grade paper, then cuts, folds and shapes them into multidimensional paper sculptures whose properties defy easy description, unless you drop the word "magic" in there somewhere.
"The way that things are in the foreground, middle ground and off in the distance … I see the world that way," Nishinaka says. "I try to see things through my mind's eye. If I look down this street to the intersection of another street, I can see the perspective — and I think, 'That might make a really interesting sculpture.'"
"Interesting" doesn't quite capture it. Think of a 3-D movie, with its overlapping planes and receding horizon, then remove all the color, leaving only texture and shadow. Through Nishinaka's eye, the whole of our world is transformed into the shapes we once saw in clouds when we were young. This cloud looks like a city with gently bowing skyscrapers; that cloud looks like a dragon.

More here...