PANTHEON: A history of art from the streets of NYC
Juxtapoz // Tuesday, 12 Apr 2011
1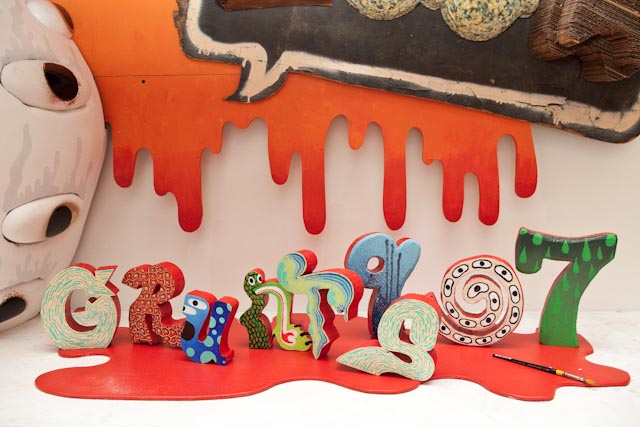 Our NYC correspondent, Brock Fetch, headed over to
Pantheon: A History of Art From the Streets of NYC
at the former Donnell Library across from MoMA in Manhattan. Over 33 graffiti writers and street artists united to reclaim the former Donnell Library as a "repository of visual information on the growing world-wide phenomenon of street art, presenting an art historical timeline that is a part of New York City's unique legacy."
As Brock told us, "
I was contacted by Droid of the 907 graffiti crew to go in and shoot the piece that himself along with GEN2, OZE108 (http://oze108.tumblr.com/

)

, UFO, SADUE, and Goya (tonybonesart.blogspot.com) had done for the show. It was built in Brooklyn at the Chicken Hut then reassembled and finished in the church space the day before the show opened. "


Artists in
Pantheon
include
Abe Lincoln, Jr., John Ahearn and Rigorberto Torres, Adam VOID, Cassius Fouler, Cake, Darkclouds, Droid, El Celso, Ellis Gallagher, Faro, John Fekner and Don Leicht, Freedom, Gen2, Goya, Groser, Richard Hambleton, infinity, KET, LSD-Om, Matt Siren, NohJColey, OverUnder, Oze 108, Quel Beast, Royce Bannon, Sadue, Jordan Seiler, Stikman, Toofly, UFO, and Vudu.
The show is co-curated by
Daniel Feral & Joyce Manalo.
This exhibition is dedicated to
Rammellzee
R.I.P. 2010
All photos by Brock Fetch.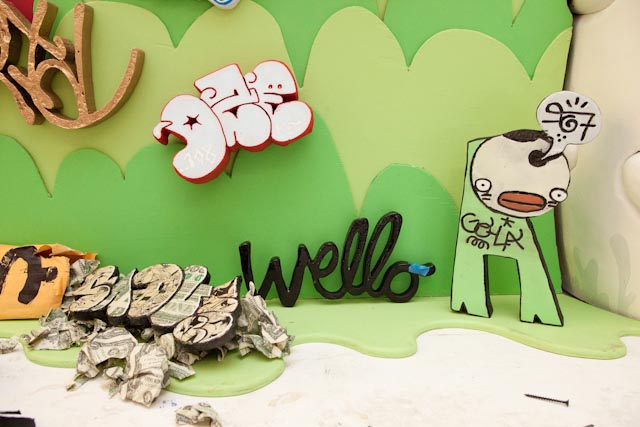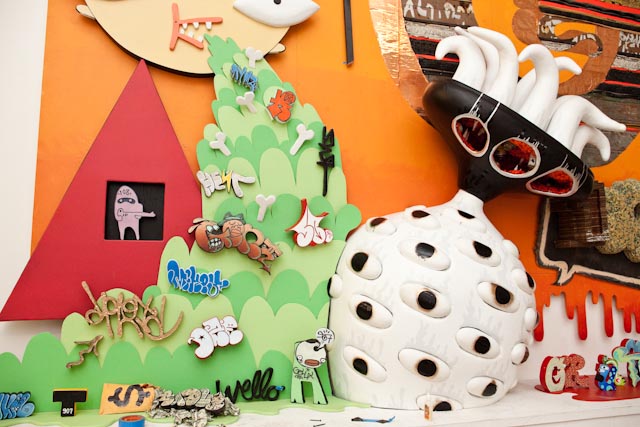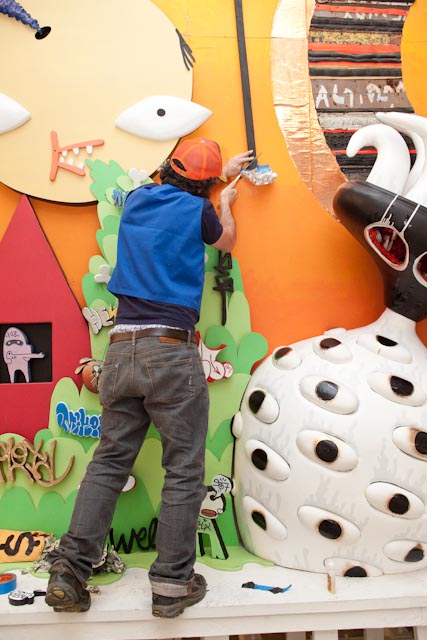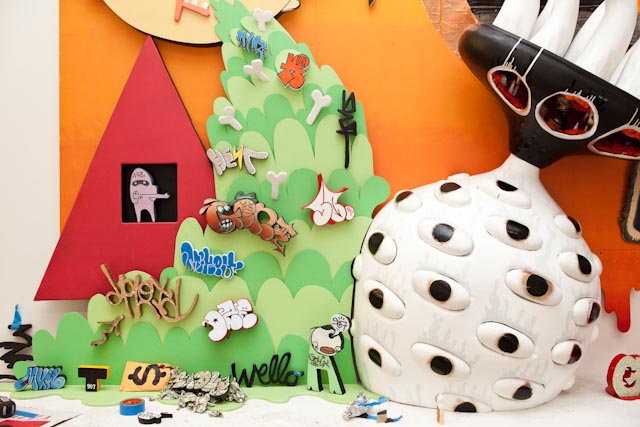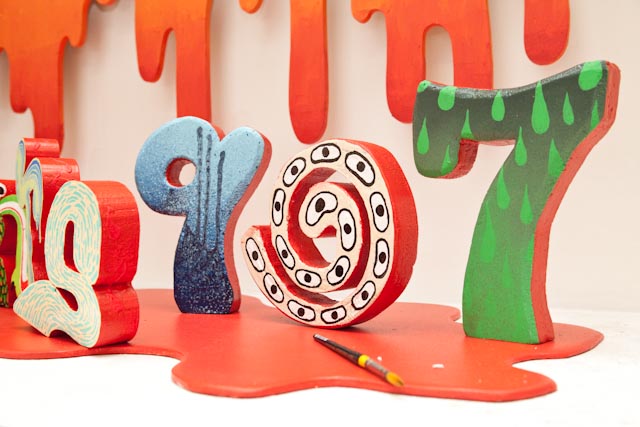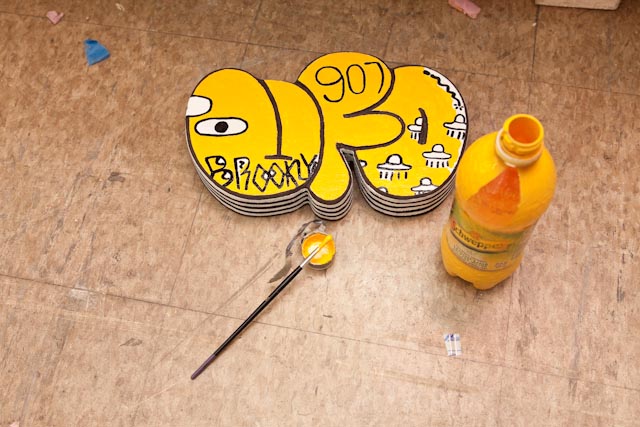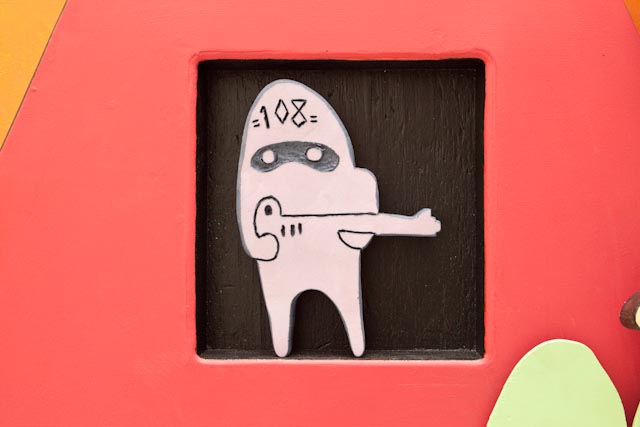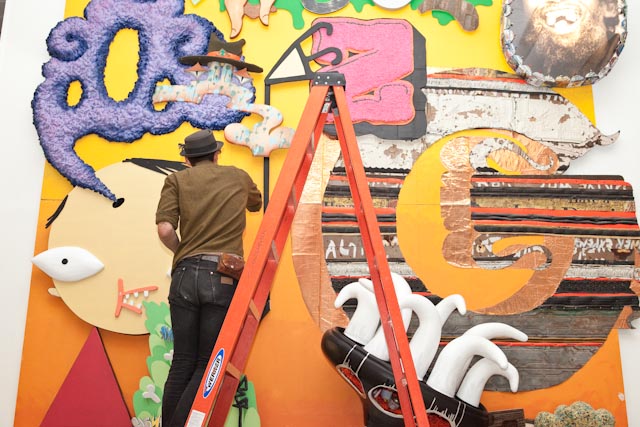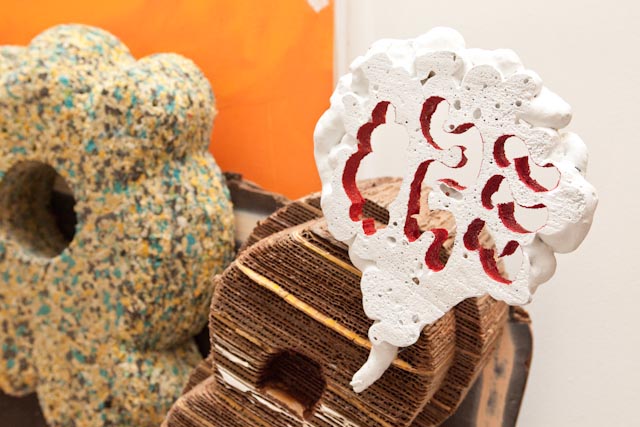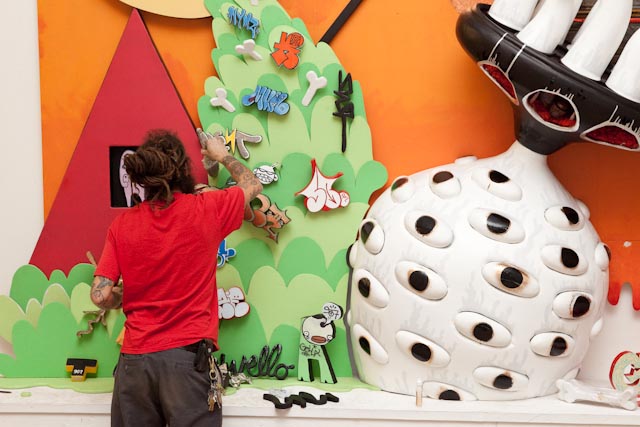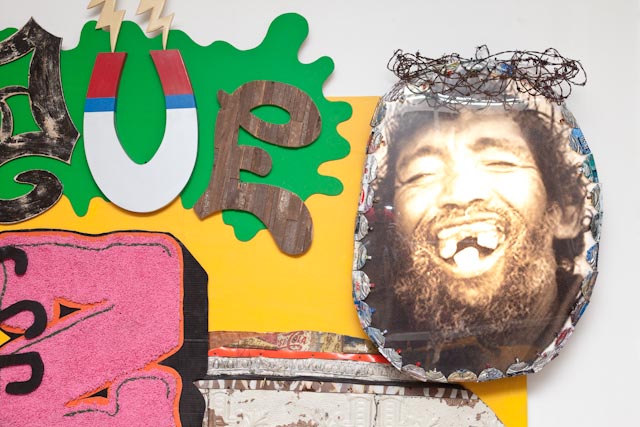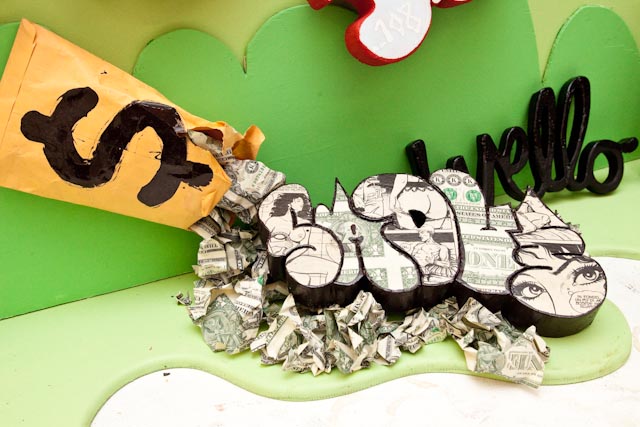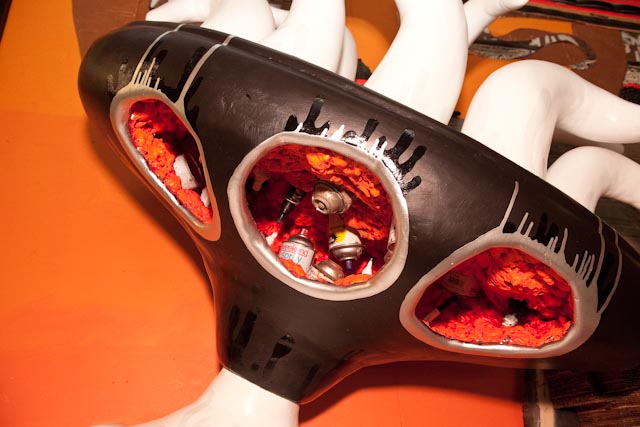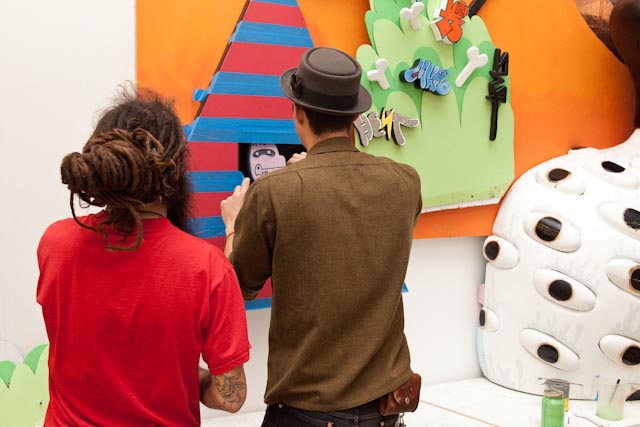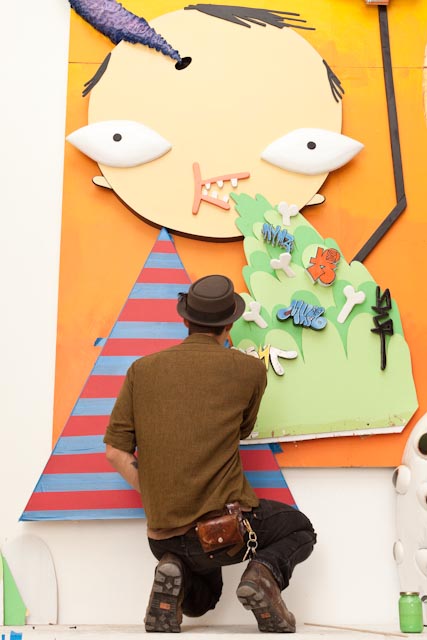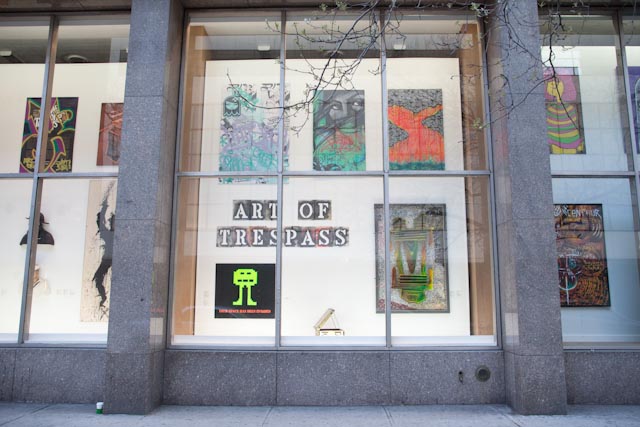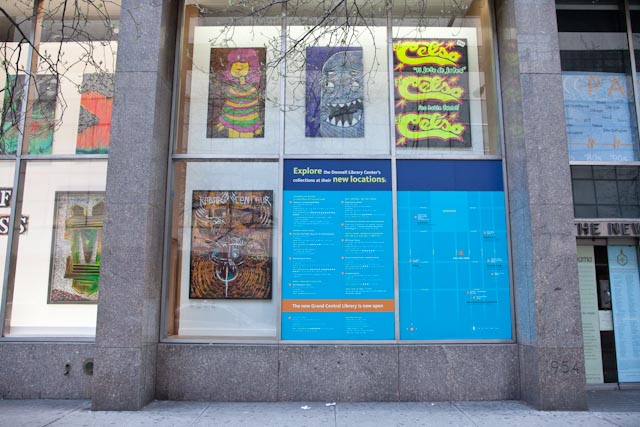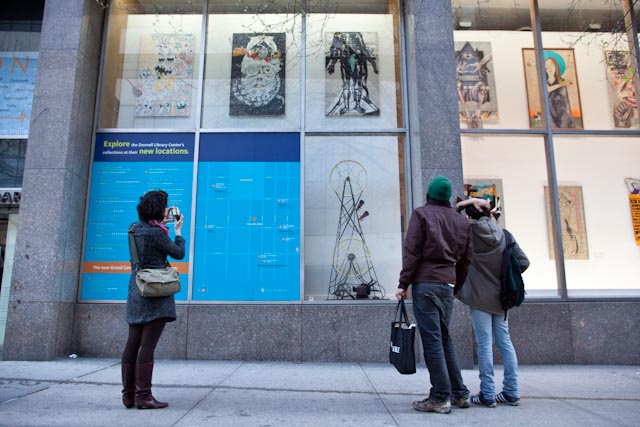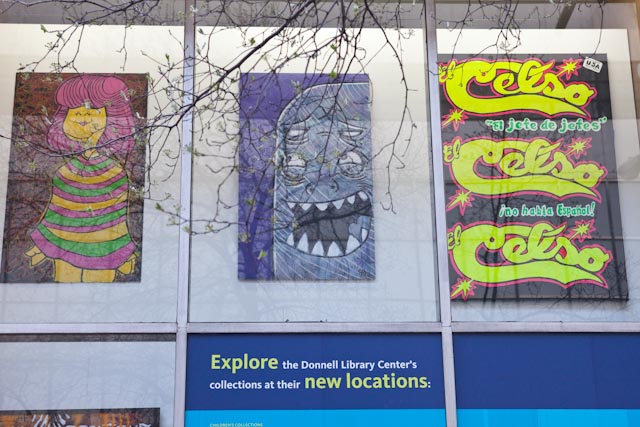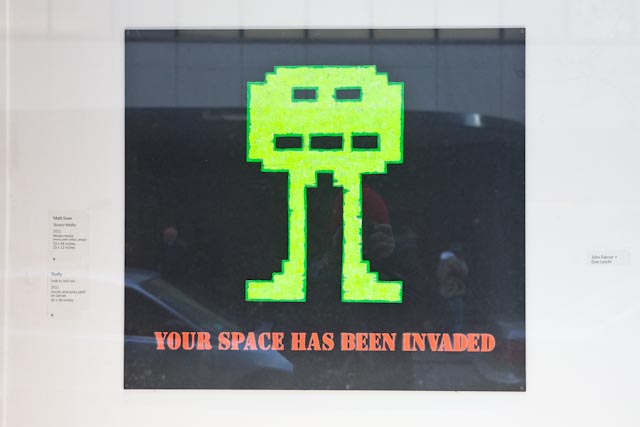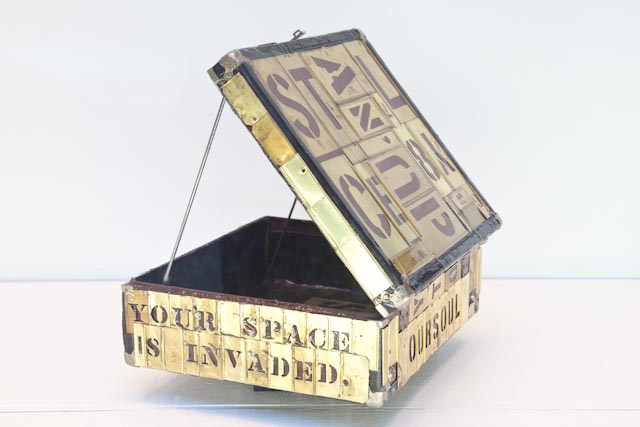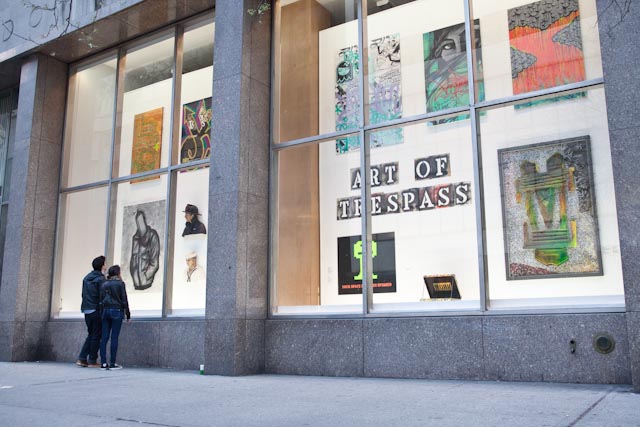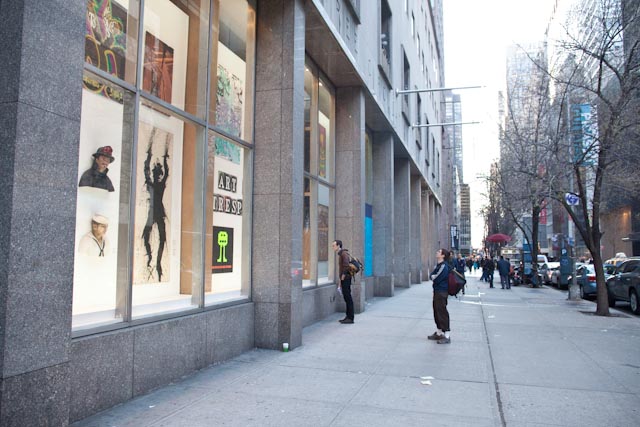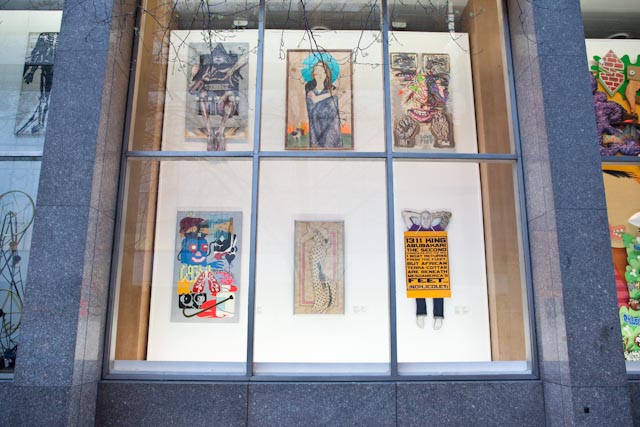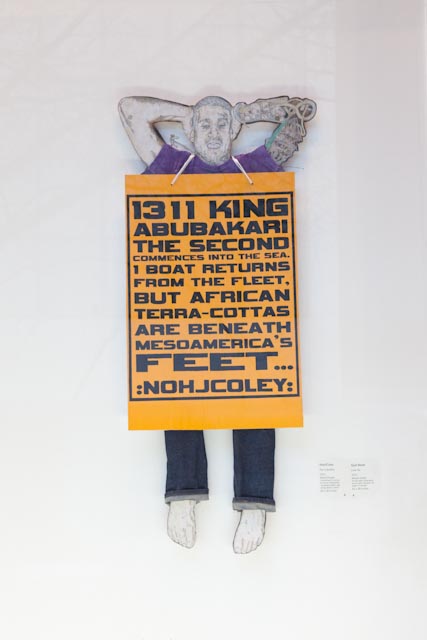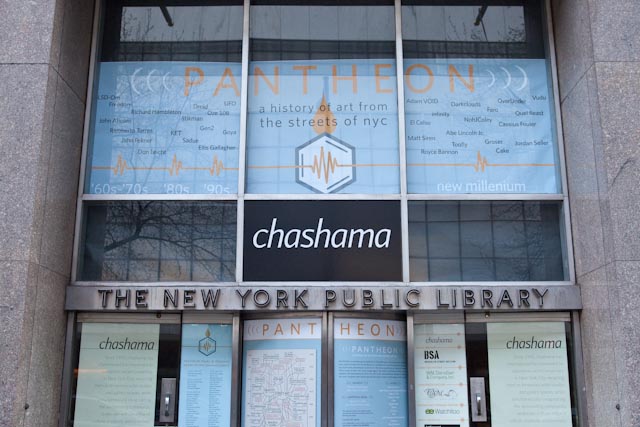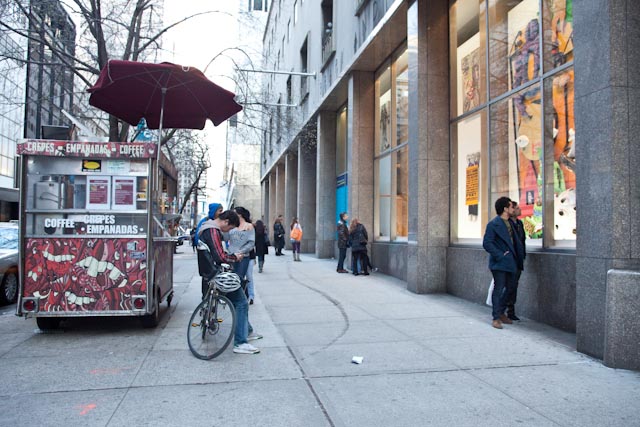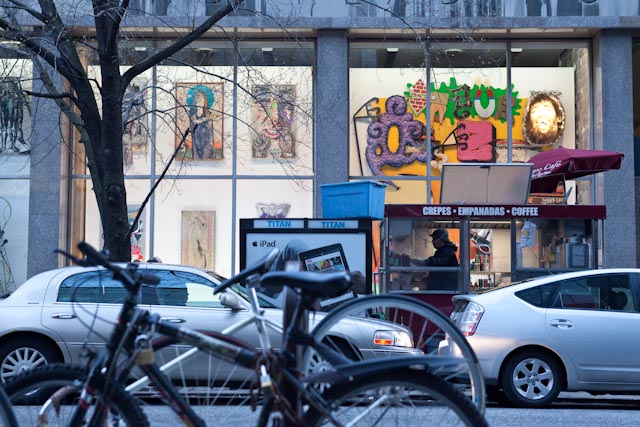 PANTHEON

: A history of art from the streets of NYC
Windows exhibition runs through April, 17, 2011
On view 24 hours a day

EXHIBITION LOCATION
Chashama at the Donnell
20 West 53rd Street, b/w 5th & 6th Avenue
New York, NY 10019 (across from MoMA)