Image Gallery
Outsiders & Objects at Parlor Gallery
Juxtapoz // Saturday, 13 Aug 2011
1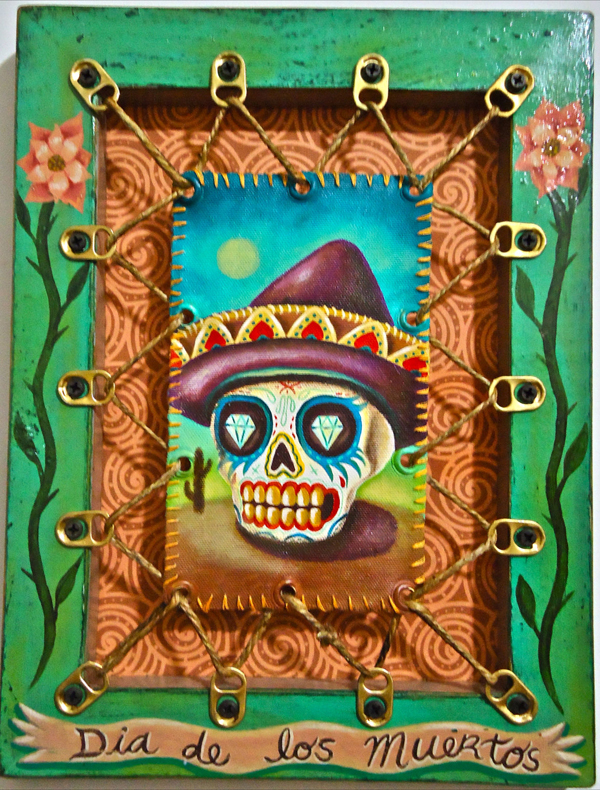 Ashbury Park, New Jersey's Parlor Gallery presents the opening a new group show Outsiders & Objects, exploring the genre of outsider art as well as the way artists utilize objects in their artwork. These artists are often untrained and sometimes have little to no contact with the mainstream art world. Examples in this show include the expressive paintings of Mikey Welsh (formerly of Weezer), as well as the brightly colored works by Jesse Reno and Danel Belardinelli. The other half of this show explores the way in which artists are inspired by and use objects in their artwork. High end logo-emblazoned weapons by Peter Gronquist, landscapes fashioned from denim by Denimu, and intricately hand-beaded found objects by Andy Pawlan are just a few of the works to be featured.

The show opens tonight, August 13.
Artists in this show include Mikey Welsh, Jesse Reno, Daniel Belardinelli, Peter Gronquist, Thomas Bernard, Martine Birobent, Bradley Hoffer, Denimu, Mac Premo, Bryan Cunningham (Mutie), Charles Krafft, Andy Pawlan, Michael Mapes, and Morris Jurgensen.
Outsiders & Objects
August 13 - Sept.19th, 2011
Parlor Gallery
Ashbury Park, New Jersey