Oscillation Throttle by Oliver Vernon
Juxtapoz // Friday, 15 Oct 2010
1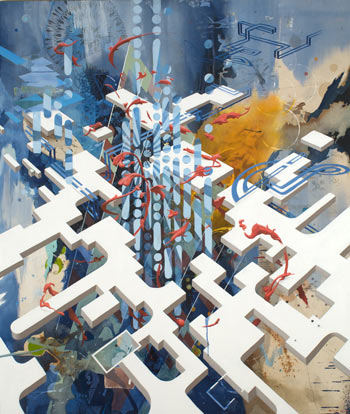 Oliver Vernon has been working on a series titled Oscillation Throttle. Unifying the seeming polarities that comprise much of the artists work and encapsulating the paintings on canvas into a coherent statement expressing form and formless, this series examines themes within Vernon's works from the years 2007 to the present.
Working with acrylics and gouache for many of these works on canvas, Vernon reverts to his roots while exploring the multitudes of patterns and layers to create yet another cosmological and architectural system of worlds, living and breathing and in constant flux with one other.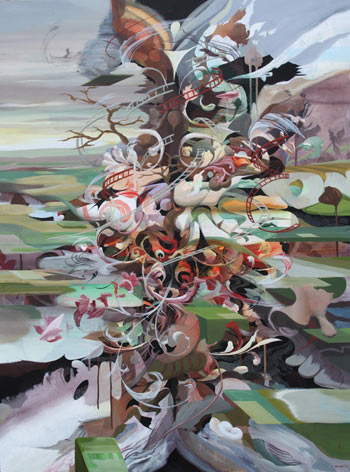 With each work teeming with its own unique essence and expresses itself through a visual language that is dynamic, yet consistent in its approach, a holistic worldview emerges. Meditations on the swirling energies and currents which continually surround us are prominent themes in Vernon's works, and the interplay between those energies and the form based world through which they journey comprise the aesthetic and conceptual qualities on which the works presented are based.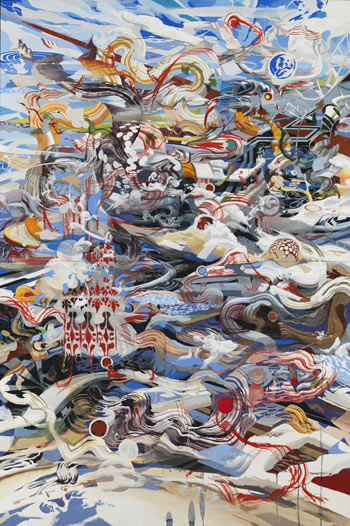 Oscillation Throttle will be on view from October 15 to November 13, 2010 at Meta Gallery.
Opening reception will be on Friday October 15 from 7-10pm. Artist in attendance.
For further information go to metagallery.com