Os Gemeos Mural Yields an Unimpressive Response
Juxtapoz // Thursday, 09 Aug 2012
1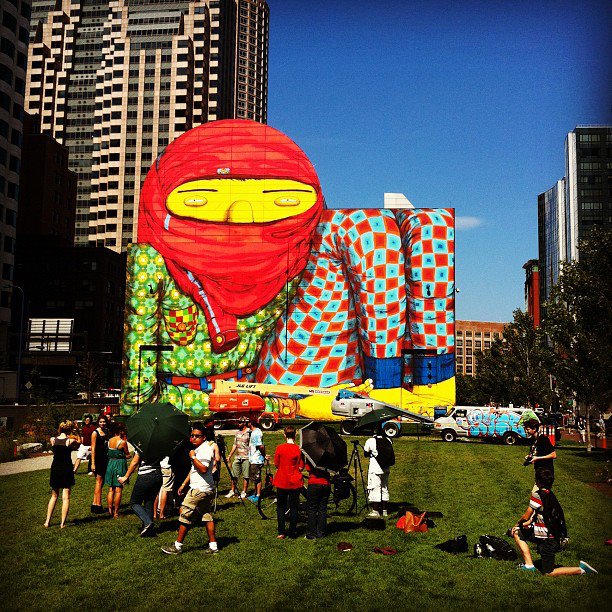 Os Gemeos have just recently unveiled a new mural on the Rose Fitzgerald Kennedy Greenway overlooking Dewey Square in Boston, a beautiful, playful piece really, that has sadly aroused a series of shallow-minded and bigoted responses online. Sure enough, Fox Boston prompted these responses on Facebook, but the unworldly retorts are a shame none-the-less with many followers calling the piece a depiction of a terrorist, or as one clever bigot observed, the "Wife of a terrorist" (good one, Shirley StJohn).

Read all of our recent Os Gemeos news here.
However, it's not all bad. Some people had a rather witty response to the Facebook thread. Johnny Dow quite appropriately dubbed it a "rorschach test for idiots and racists." At least someone identified what was really going on. We must thank you, Fox Boston, for encouraging the overtly vocal masses of idiots in our country. However, on a lighter note, Boston does have a beautiful piece of street art now that can possibly lead to a dialogue for better understanding of Muslim cultures, so, more importantly, thanks to Os Gemeos.