Os Gemeos in Berlin x Blog
Juxtapoz // Monday, 10 May 2010
1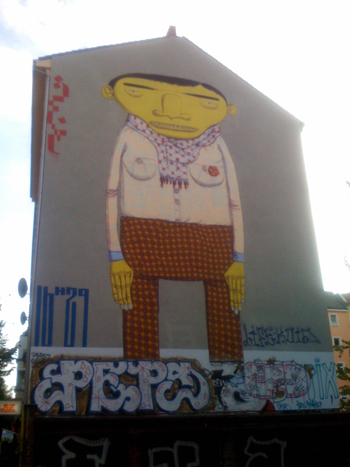 While in Berlin, we were greeted with this classic mural by Os Gemeos. At times it can be hard to covey the magnitude of a piece of art, and Os Gemeos' acclaimed work is no exception.
The attention to detail which the Brazilian art twins employ in their public work is both impressive and noteworthy.
It's safe to say that Berlin is extremely open to public artistry. More on this soon.
Also, a reminder that Os Gemeos have finally launched a blog. The online space documents their lives and work all over the globe. OsGemeos.com.br