Image Gallery
Opening Tonight: Zero To Sixty at Corey Helford Gallery
Juxtapoz // Friday, 01 Jul 2011
1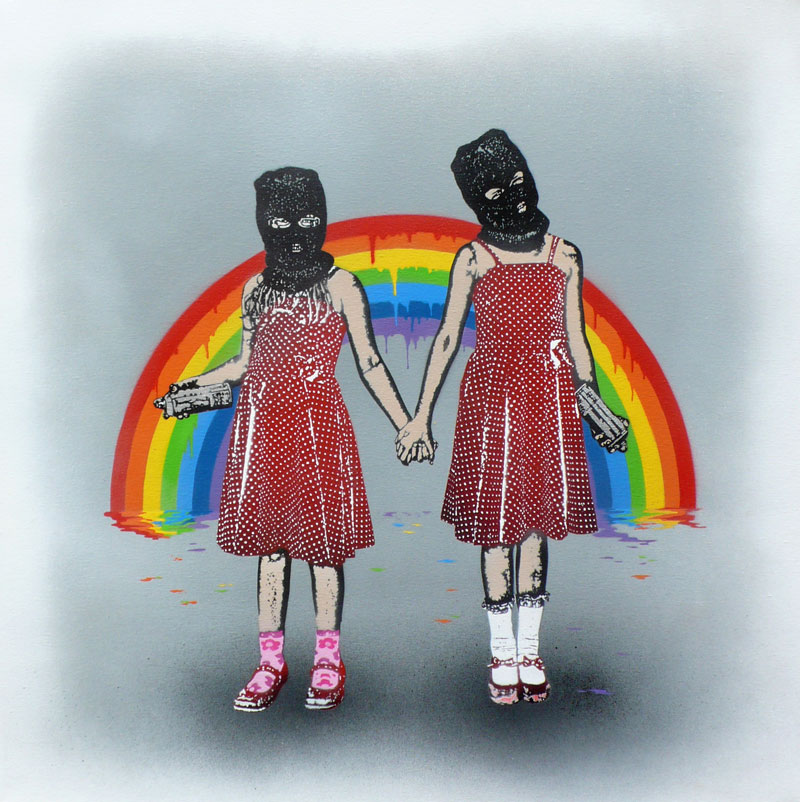 Zero To Sixty marks the fifth anniversary of Corey Helford Gallery opening its doors in Culver City, California, and on Friday, July 1 the gallery will salute the occasion with a massive group exhibition featuring works from Amy Sol, Alex Pardee, Hush, Greg "Craola" Simkins, Nick Walker (above), Todd Schorr, and others.


More than fifty artists from around the globe were invited to create a special piece for the anniversary show. "'Zero To Sixty' is a show of what's best at Corey Helford Gallery and what's to come — new works from the artists who've shown with the gallery from the beginning and a host of works from artists we just love, like Joe Sorren, Todd Schorr, Greg Simkins, Kent Williams, Nick Walker, Sas and Colin Christian, and also some artists who have never shown with us before, like MEGGS and Kazuki Takamatsu," explains gallery owners Jan and Bruce Helford.
Zero To Sixty
opens tonight, July 1, 2011.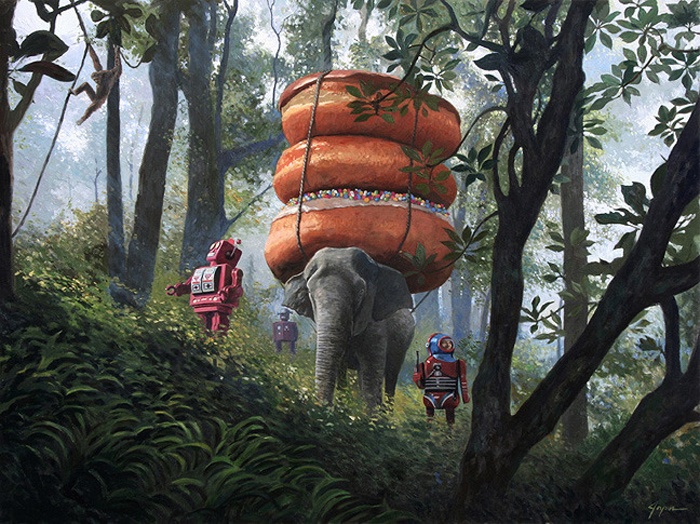 Described as a paint-by-number on steroids, one of the show highlights will be a 53" x 40" painting created by San Francisco artist Eric Joyner (whose work is above). Internationally recognized for his paintings of robots and donuts, Joyner created the piece using digital technology to expand an original paint-by-number onto a giant giclee canvas.
Participating artists include:
Adam Wallacavage
Alex Pardee
Amy Sol
Anita Kunz
Annie Owens
Billy Norrby
Brandi Milne
Buff Monster
Carlos Ramos
Chris Anthony
Colin Christian
D*Face
David Stoupakis
EINE
Eric Joyner
Gary Baseman
Gary Taxali
Greg Simkins
HUSH
Jason Shawn Alexander
Joe Sorren
Joey Remmers
Josh Agle (Shag)
Joshua Petker
Kazuki Takamatsu
Kent Williams
Kinsey
Korin Faught
Krista Huot
Kukula
Lola
London Police
Luke Chueh
MEGGS
Mia Araujo
Michael Mararian
Natalia Fabia
Natalie Shau
Nick Walker
Nouar
Paul Frank
Ray Caesar
Robert Bellm
Ron English
Sarah Folkman
Sas Christian
Scott Brooks
Stella Im Hultberg
Sylvia Ji
Todd Schorr
Simone Legno (tokidoki)
Tom Bagshaw
Van Arno
Word to Mother