Opening Tonight: Morning Breath, Ekundayo and Fernando Chamarelli
Juxtapoz // Friday, 08 Oct 2010
1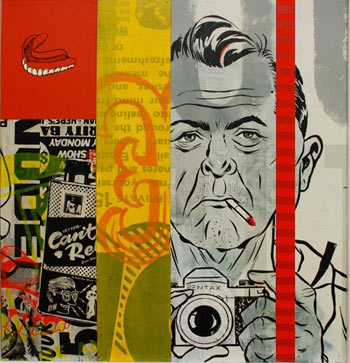 The highly anticipated three-man exhibition with Morning Breath, Ekundayo and Fernando Chamarelli opening tonight at London Miles, curated by Upper Playground, highlights the creative depth and diversity within the new contemporary field today. Make sure to RSVP to hit up the opening this evening, Friday October 8th, 2010.
Each artist compliment each other with their iconic and vivid imagery spanning from design to surrealism. This should be a great show.
Official exhibition details are laid out here.
Read an interview with Morning Breath here.
Check out an interview with Fernando Chamarelli here.
In the meantime, take a sneak peek at fresh work by Morning Breath, which will be unveiled at tonight's opening.