Image Gallery
Opening Photos: Mr Kaves at Hionas Gallery NYC
Juxtapoz // Monday, 18 Jul 2011
1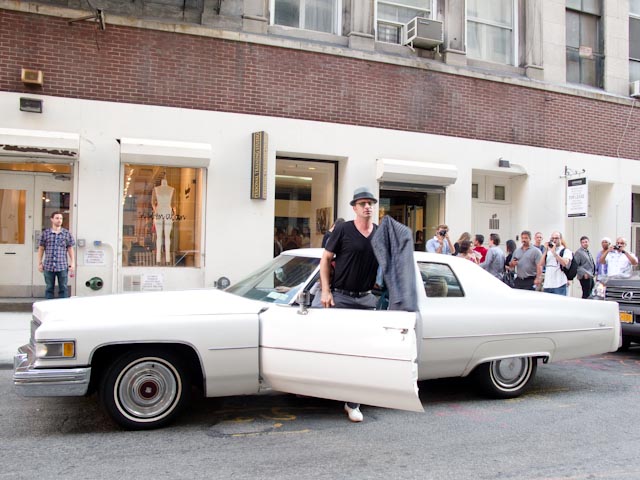 This past Thursday, Juxtapoz headed over to Kaves' solo show at
Hionas Galler
y in NYC,
New York, New York: Big City of Dreams.
The
painter, graffitist, and tattoo artist presented a new series of paintings and drawings, and he made a great entrance.

Our Brock Fetch stopped by, and said the entire event was packed, and Kaves entering in the Cadillac, with his kids, was a great touch.
Alicia Galehdari, Craig Wetherby, Haze, and gallery owner Peter Hionas were all in attendance.
As the gallery notes, "Accompanying the new paintings are ten new drawings on paper. Using ink, pencil and charcoal, Kaves refers to these works as a "return to basics" and a "tribute to growing up in Brooklyn." Done in the free-style spirit of his earlier graffiti work, the drawings feature much of the imagery that has made his art so recognizable over the years: lampposts, fire escapes, street scenes - all what Kaves calls "the Brooklyn textures" that help make New York the big city of dreams."
All photography by Brock Fetch for Juxtapoz.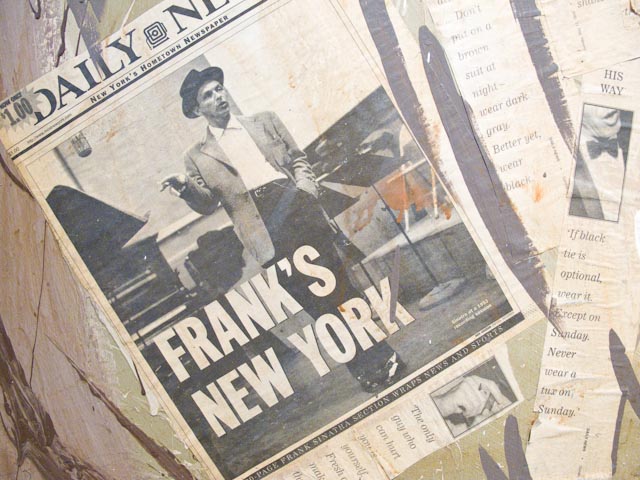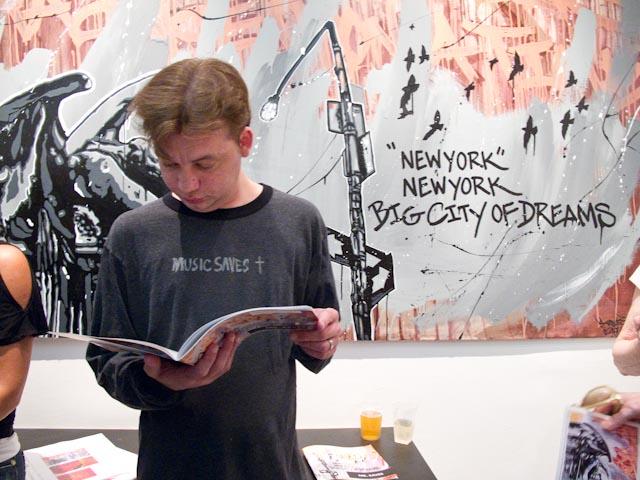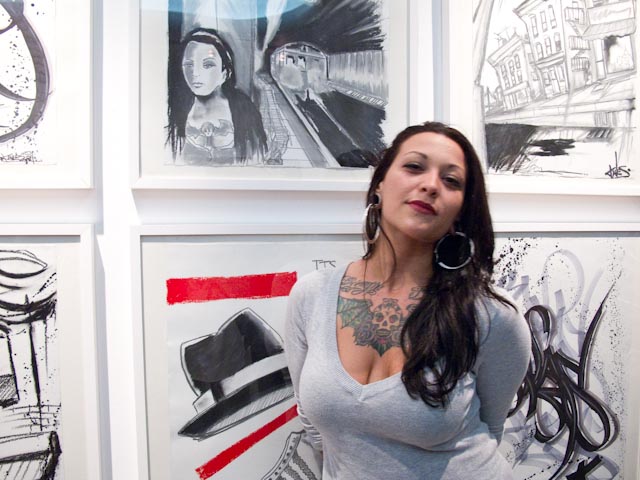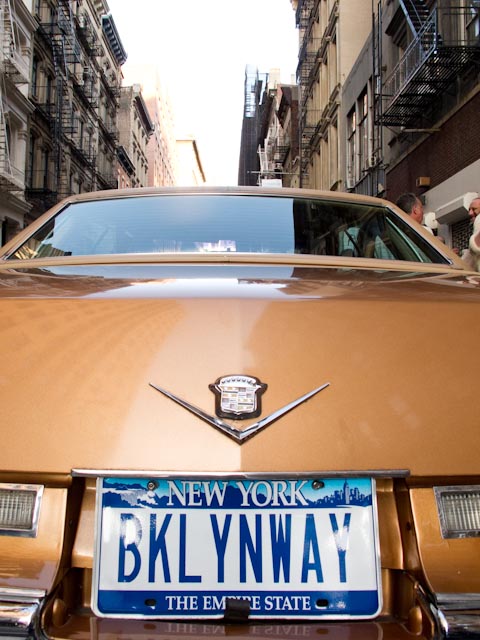 Mr Kaves


New York, New York: Big City of Dreams

Through August 13, 2011
Hionas Gallery
New York, New York