Image Gallery
Opening Photos: Mike Giant and the Skullz Press @ the Hydrilla, SF
Juxtapoz // Wednesday, 16 Nov 2011
1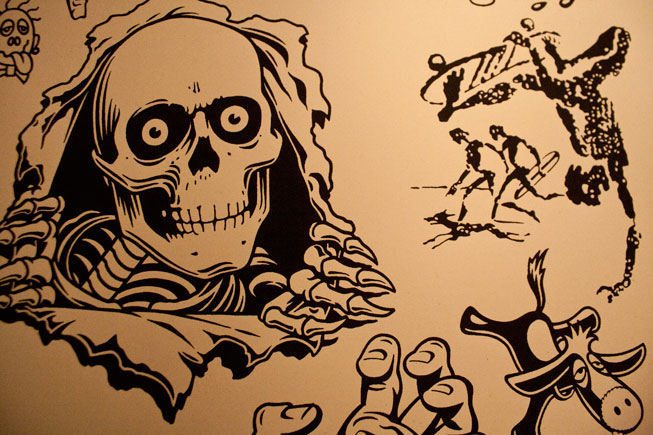 Mike Giant and the Skullz Press premiered three new zines, had a slammin' party, and exhibited a bunch of new posters at the Hydrilla event space in S.F. this past Saturday night. The three zines out now are The Americana Tattoo Flash Collections: Volume One, Buddhist Basics, and GoatHedz Zine #2. The party was a mellow sausage feast of taggers and art appreciators, with a few ladies thrown in there - probably taggers too, but more into dancing than the dudes were. People were having fun, digging the eclectic mix of music from the DJ and the free flowing beer from Pabst. For the guests, all of it started out as a bunch of booties in the window over the sidewalk, and after ascending some stairs, turned into the floating den of art space above Market Street that is the Hydrilla.
Inside, Mike Giant was working the poster stand, where admirers of his work could buy original prints from the man himself, including 100 limited hand signed and numbered posters made for the event. The walls featured a variety of works from Mike, a graffiti history slideshow, and giveaways from Rebel 8, Real Skateboards, Powell Peralta, and the Girl Scouts of America. The event went great, the only hitch being when a visiting tagger thought it would be awesome to start tagging on the bar of the venue, which started some brief friction.
Overall, the mindset was swathed in the black and white supernatural Mission beauties of Mike's imagination, content to go in close and view all the little details of Mike and his crew's creations.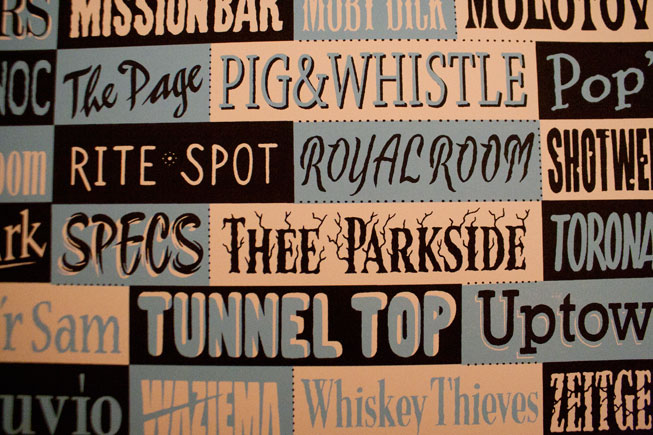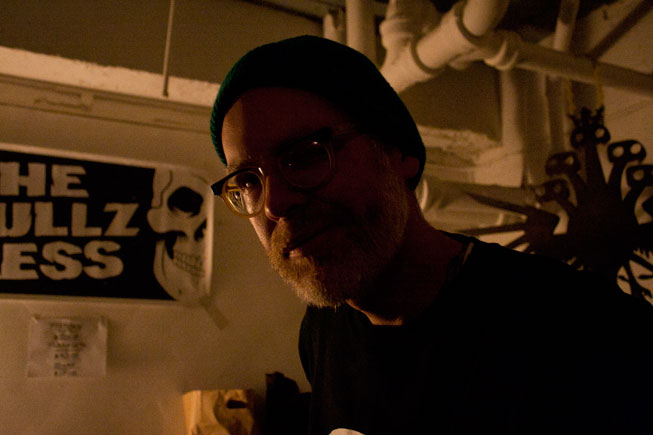 Words by Cameron Cuchulainn
Photos by B.P. of the BeatChefs and Cameron Cuchulainn