Opening photos from Robert Hardgrave at David B Smith Gallery
Juxtapoz // Sunday, 19 Dec 2010
1
Seattle-based mixed media artist Robert Hardgrave debuted his new body of work, "Relic," at the David B. Smith Gallery in Denver on Friday night. Hardgrave's show, an amalgamation of paintings and collages, investigated the hopeful potential of humanity to "transform what we have destroyed" and adapt our behavior to turn the tide.
"The oil spill had a big impact on my work," Hardgrave said. "Usually whatever is going on around me seeps into my work, so there's a real destructive feel to it, but there's also something new coming through."
Hardgrave literally applied this principle of destruction birthing creation by cutting up old canvases that he had deemed as failures and sewing them together into new pieces of art.
"What begins as a flat painting can now become something else entirely," Hardgrave said. "Pieces become surfaces that I can 'destroy,' only to take their remains and build something new. Where I once tried to present answers with my work, I now find myself asking questions about what I can do with the leftovers, how I can reconfigure the scraps and how it will change the way I paint."
This exploration resulted in several "animal pelts," raw two-dimensional figurative collages resembling pictographs; a collection of "mandalas," flower like arrangements bursting from a central point; and a full suit complete with a cloak that Hardgrave also photographed himself in.
Hardgrave has previously stated that he often appropriates design elements from other cultures, especially motifs from baskets, textiles, and vessels. His visceral and organic paintings in "Relic" were inspired in part by Native American art, particularly that of the Navajo and Mata Ortiz tribes.
"Relic" will be on display until January 15, 2011.


All photos and text by Marisa Ware.
(Above: David B. Smith, Robert Hardgrave, and painter Jason Garcia)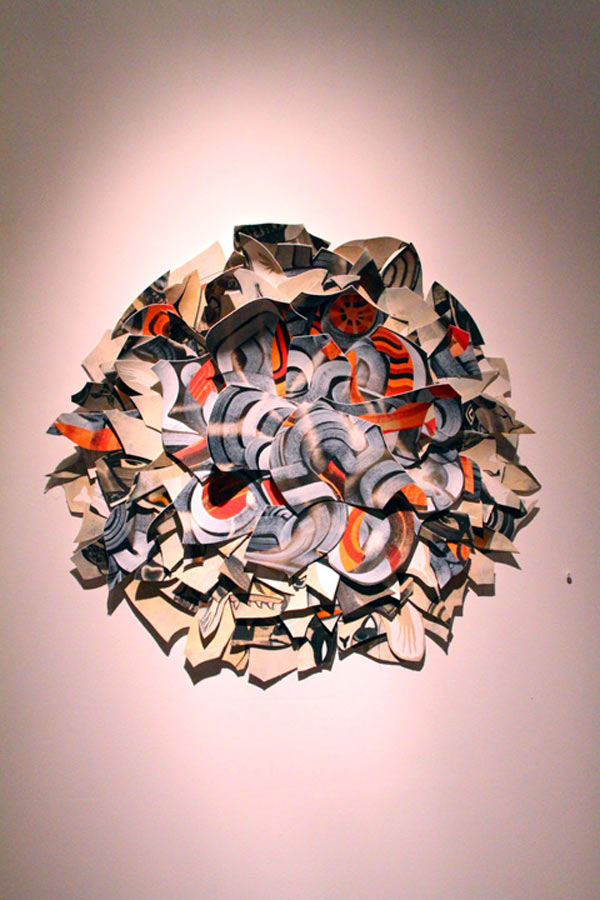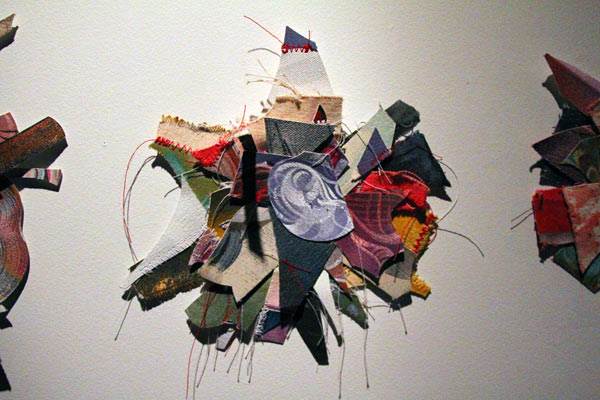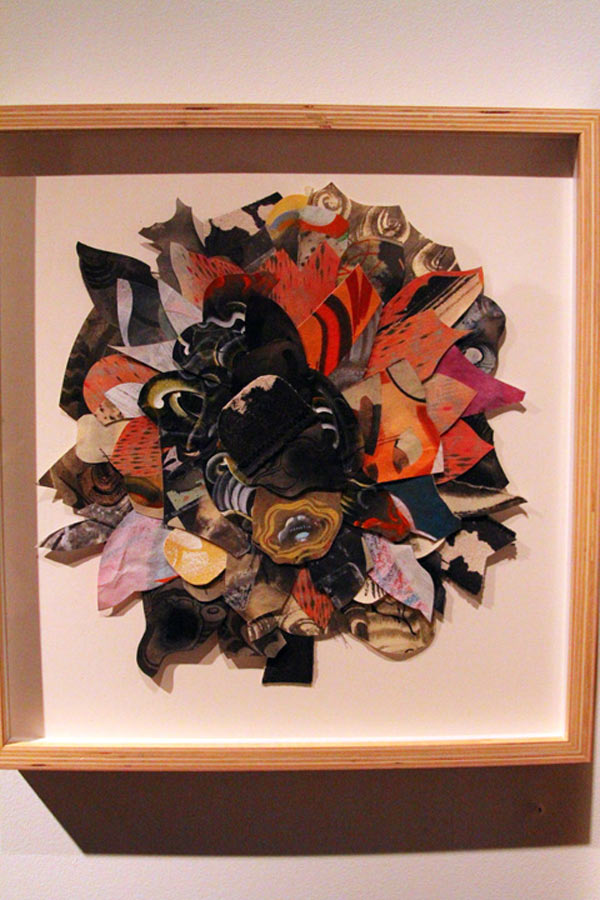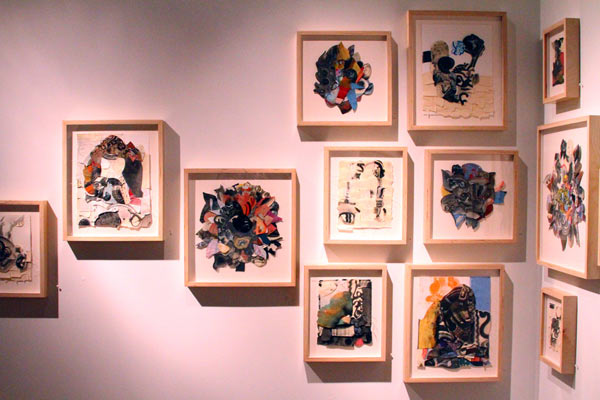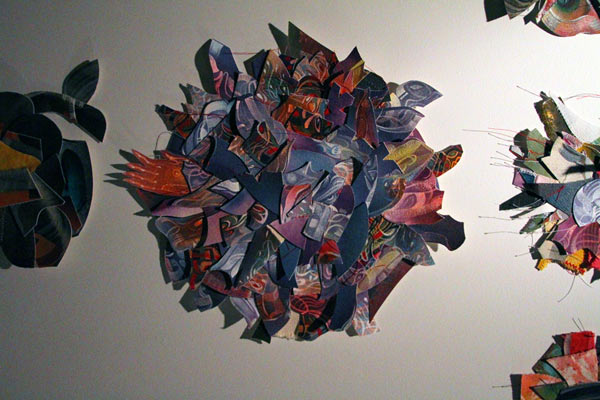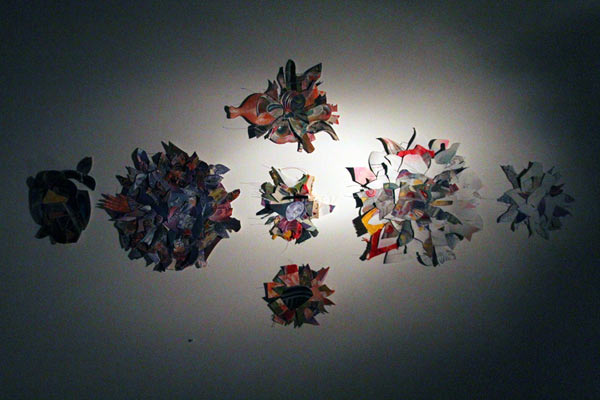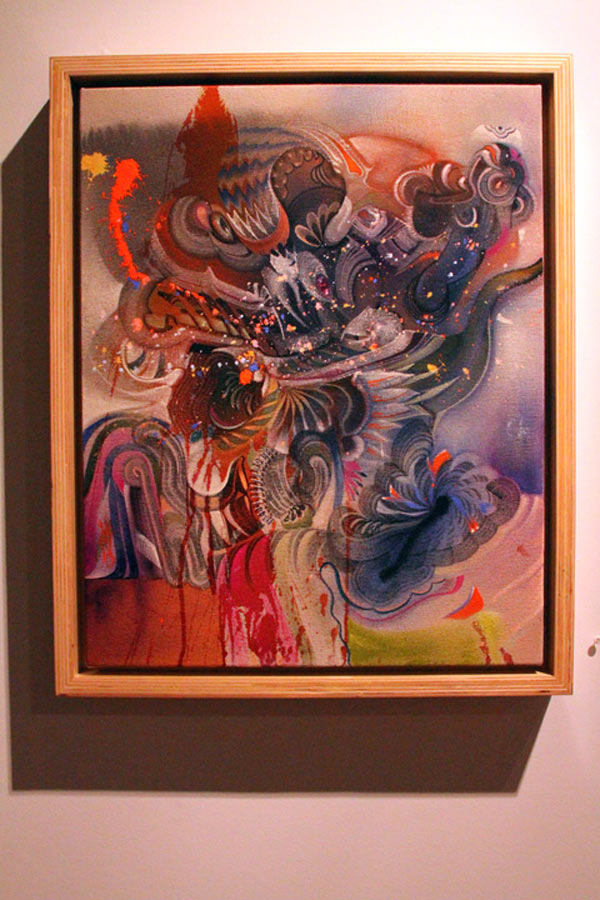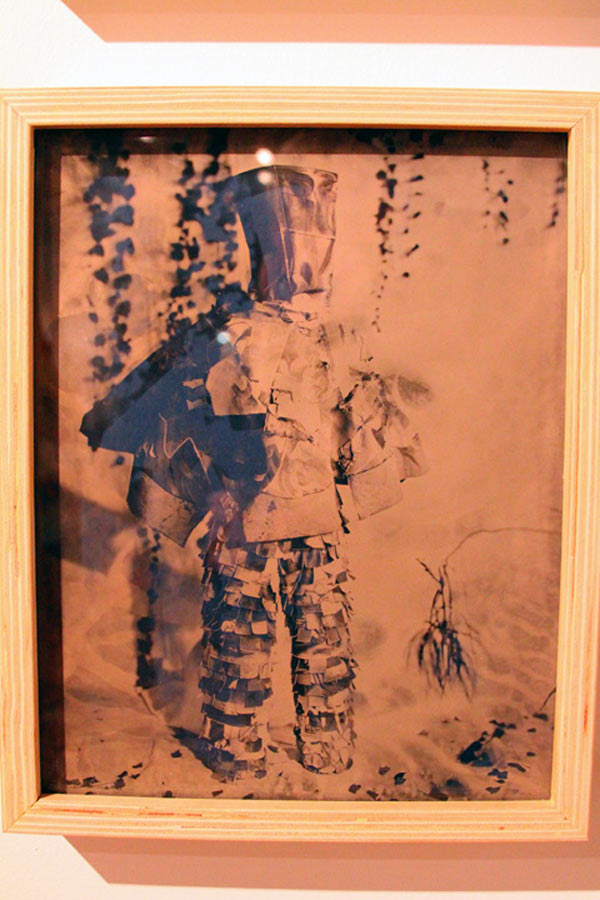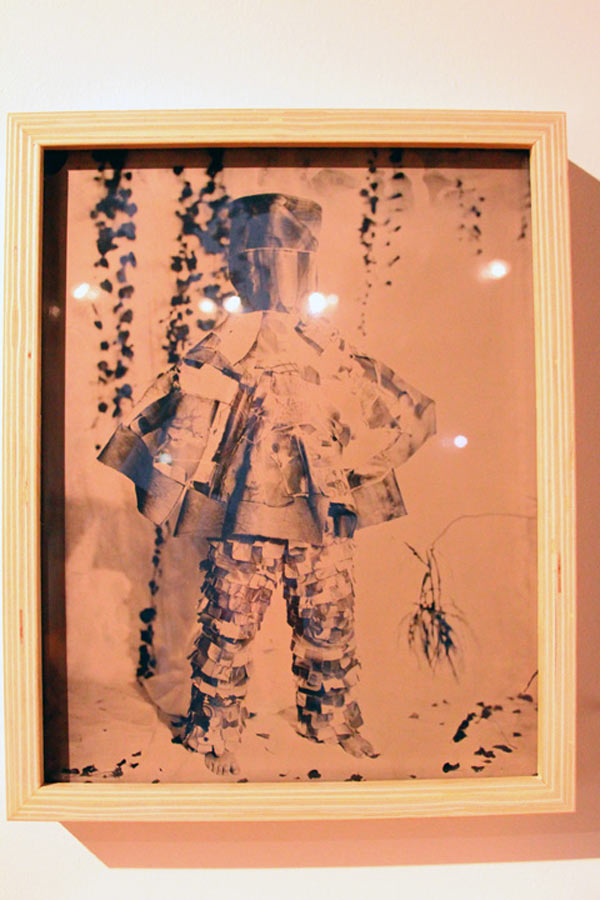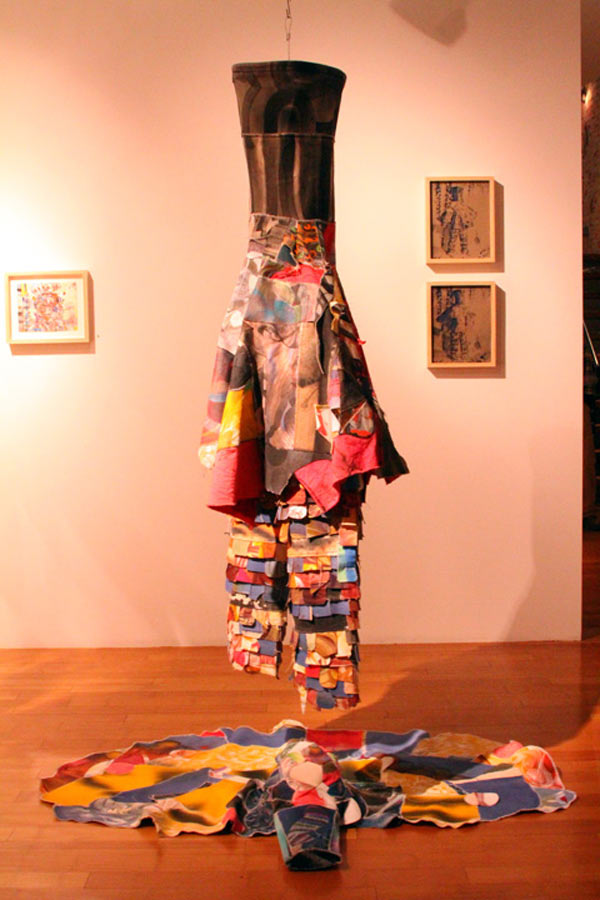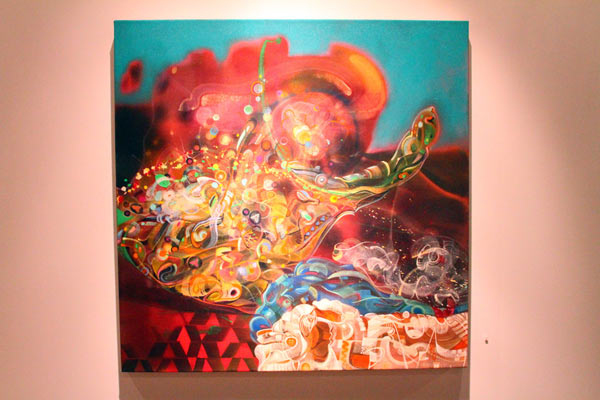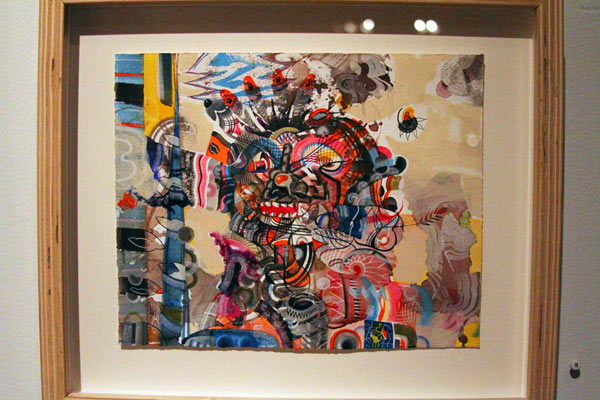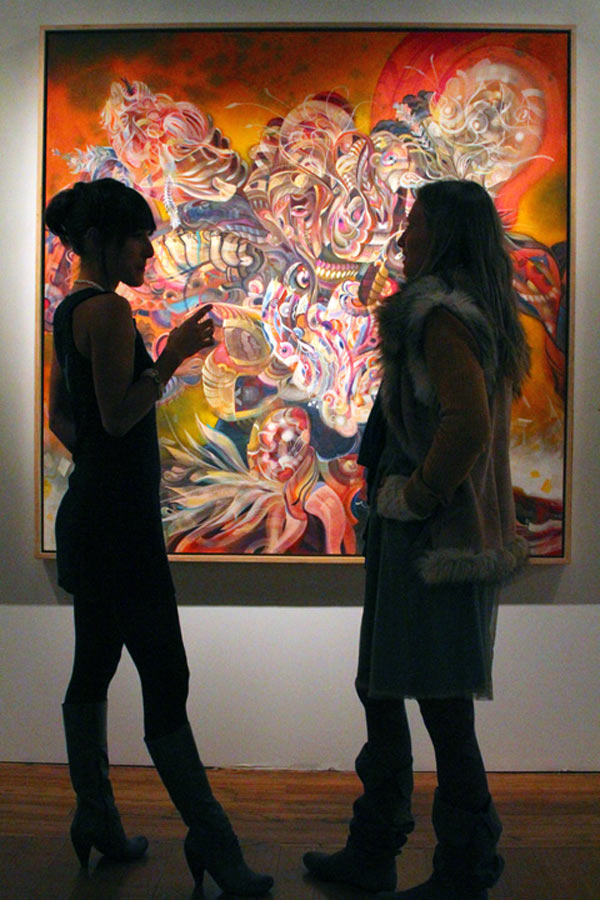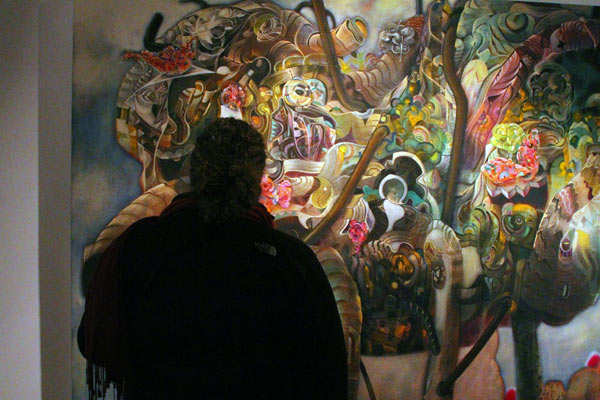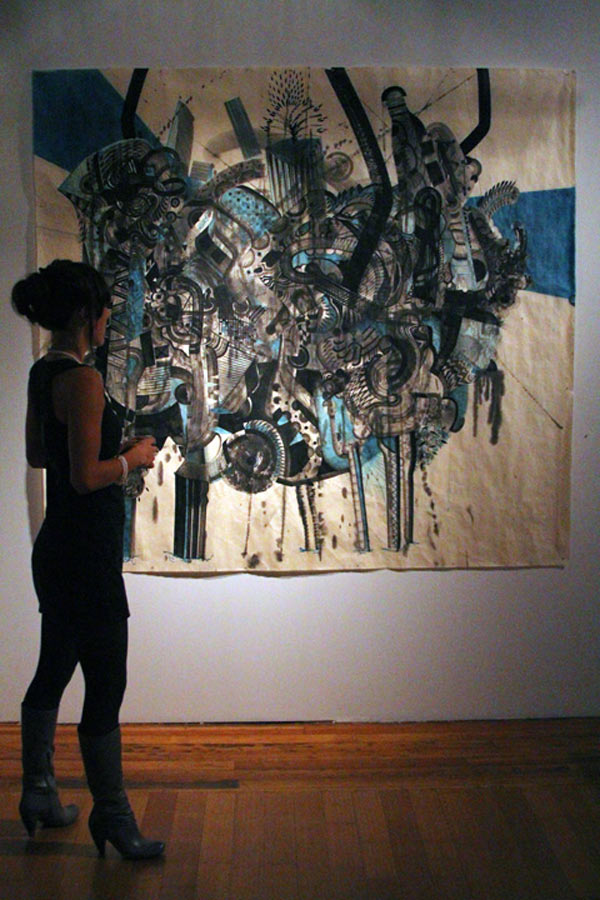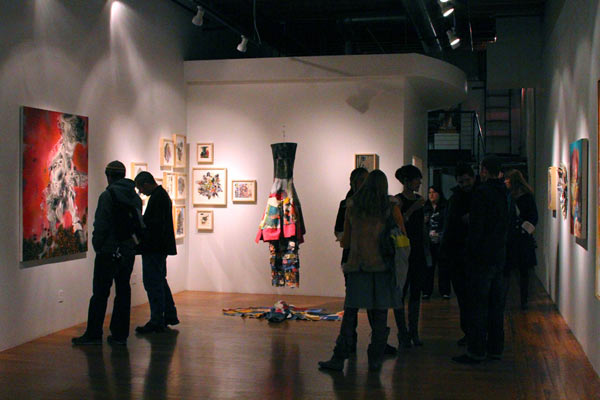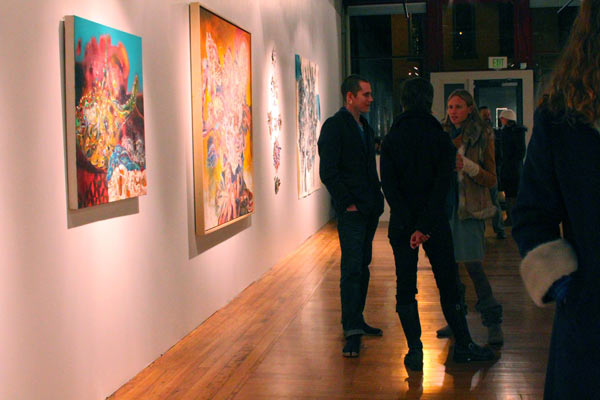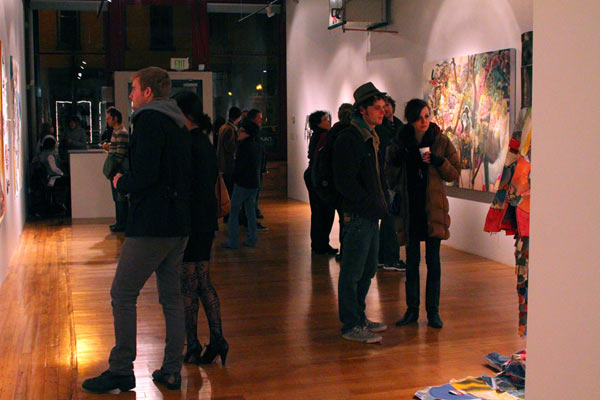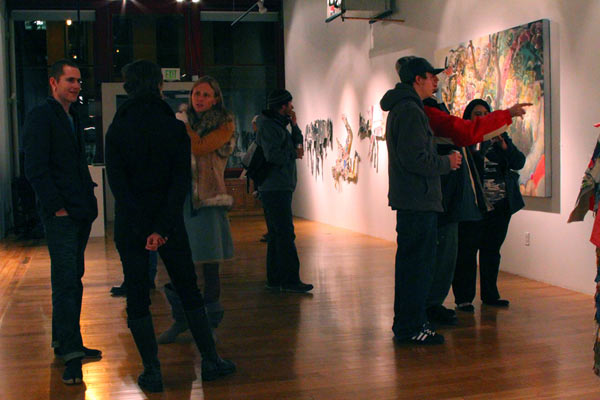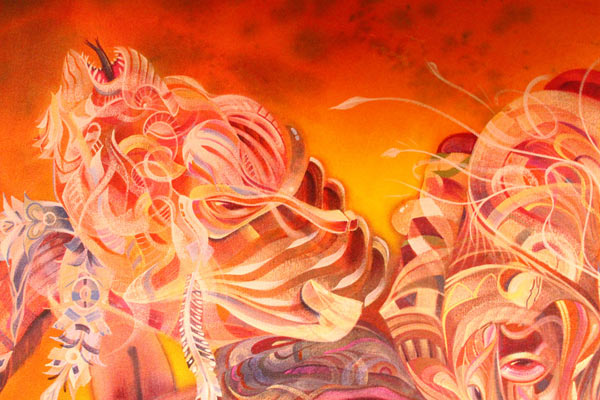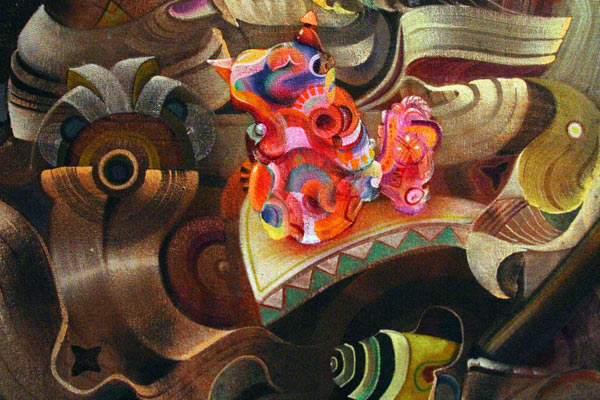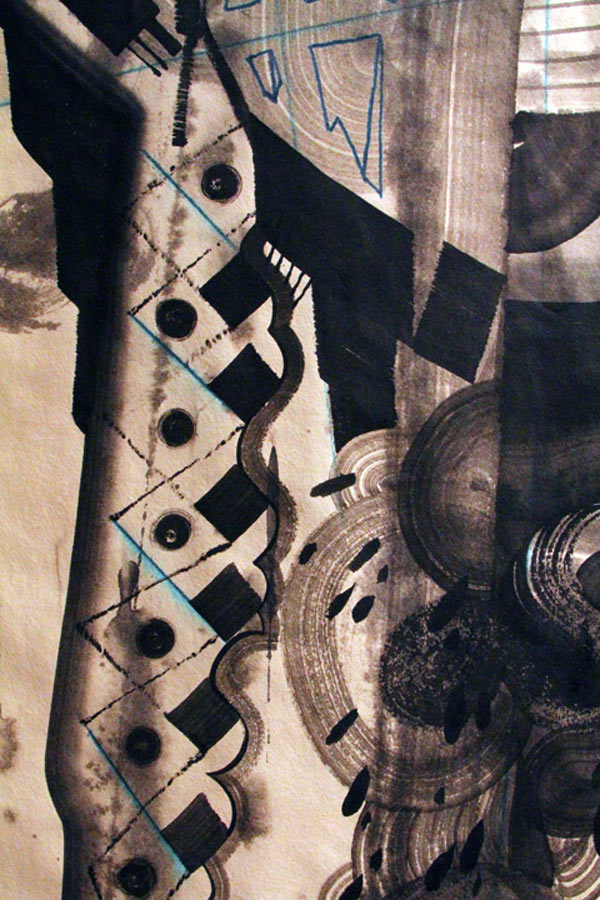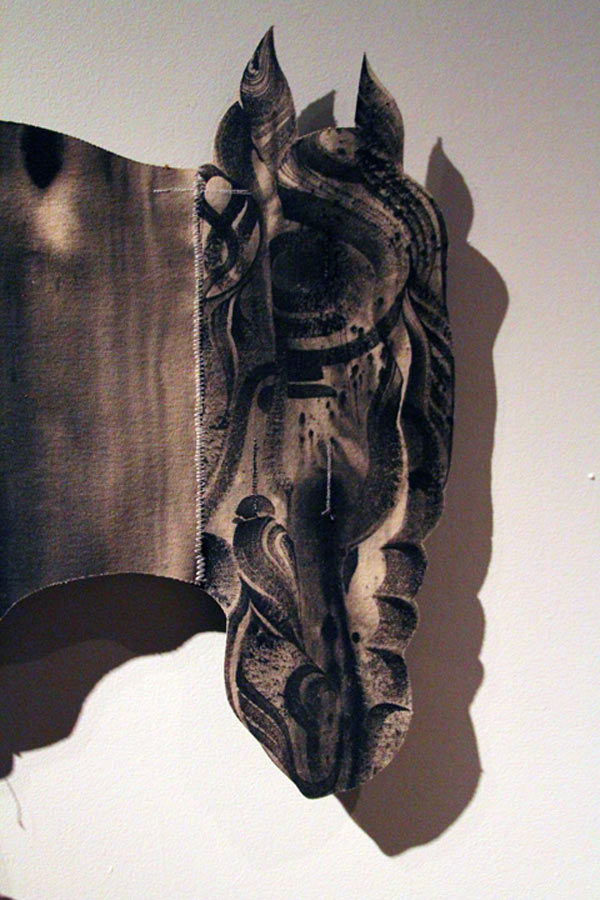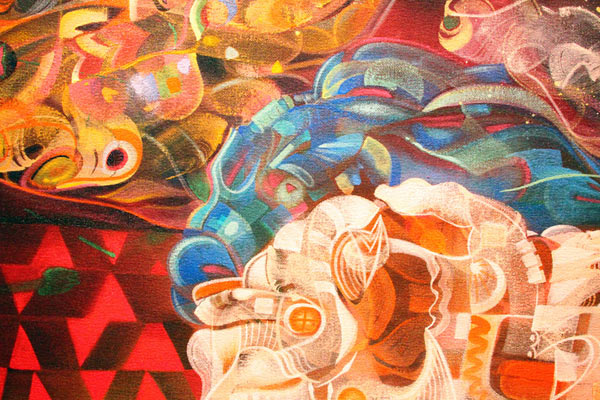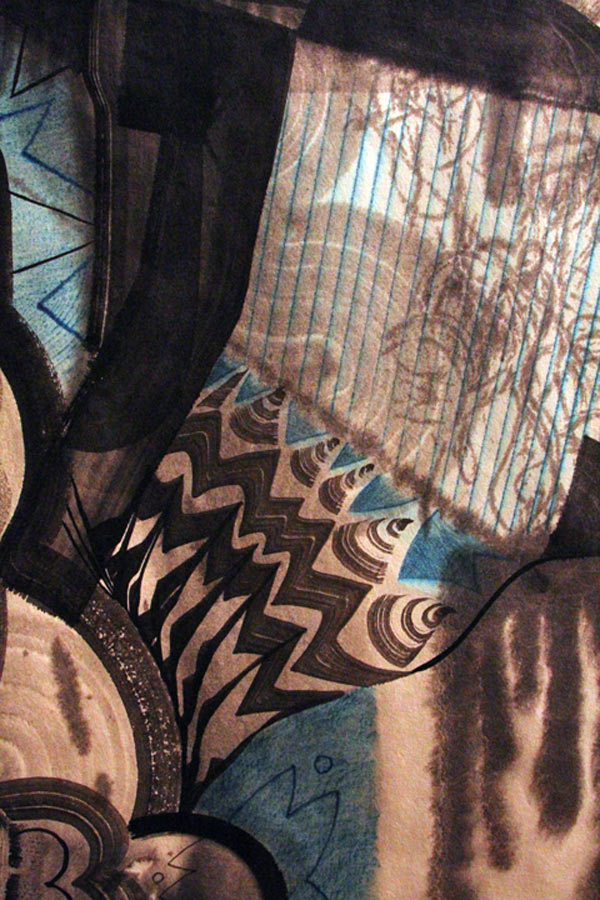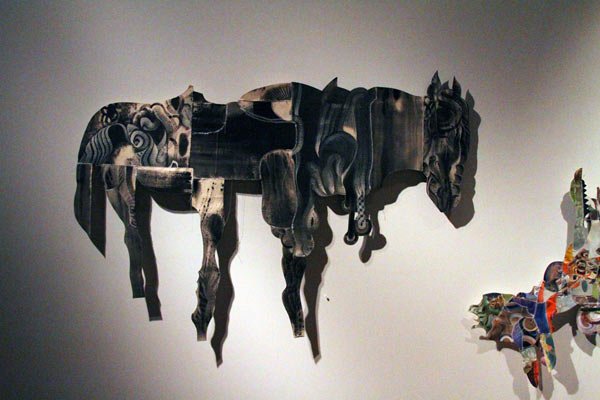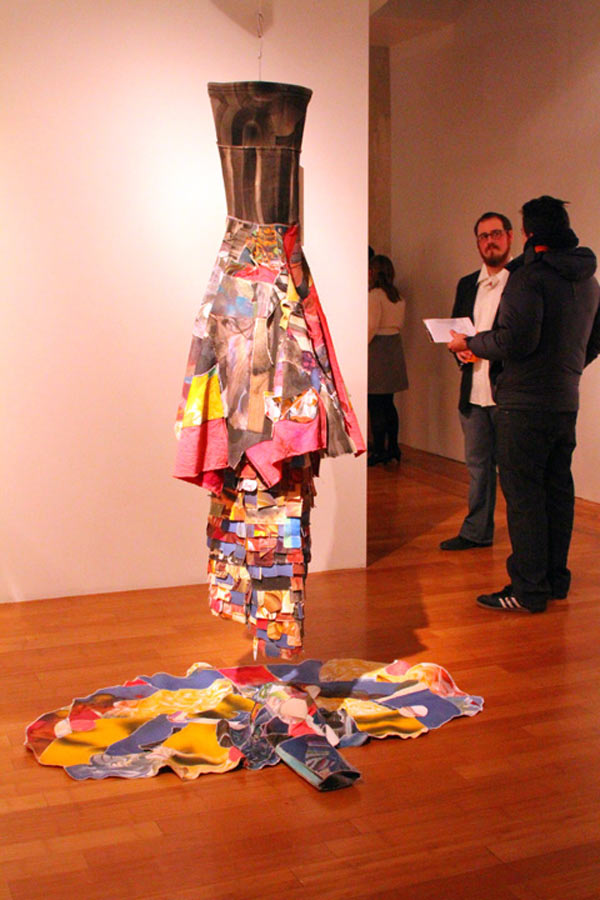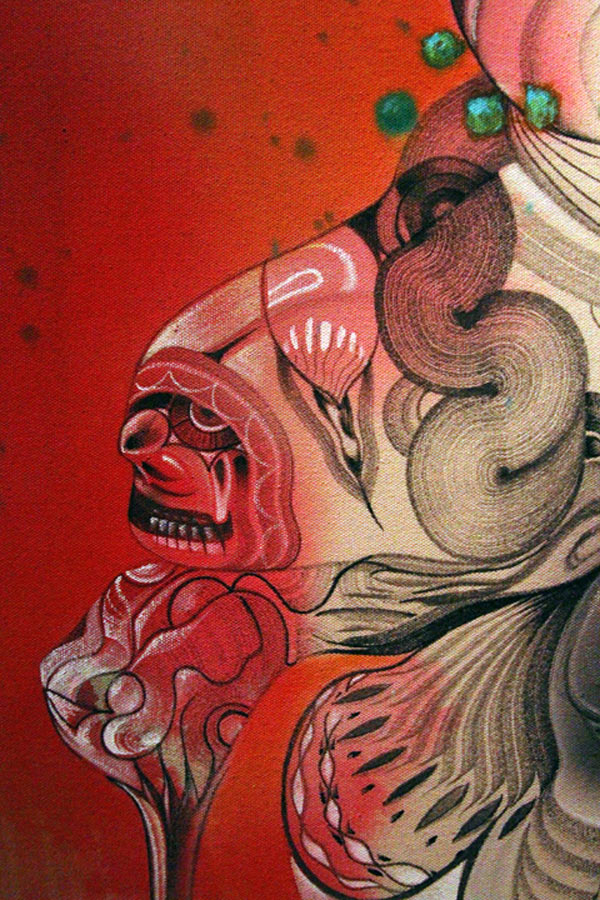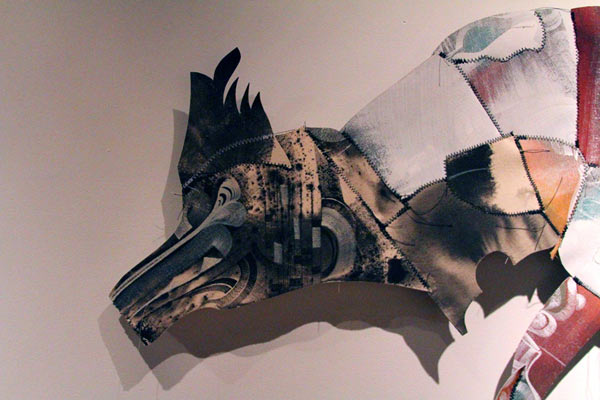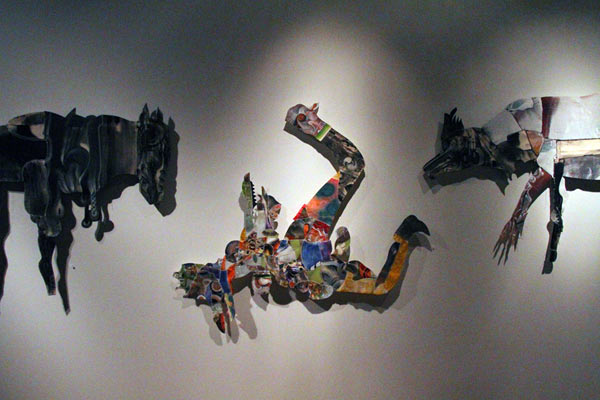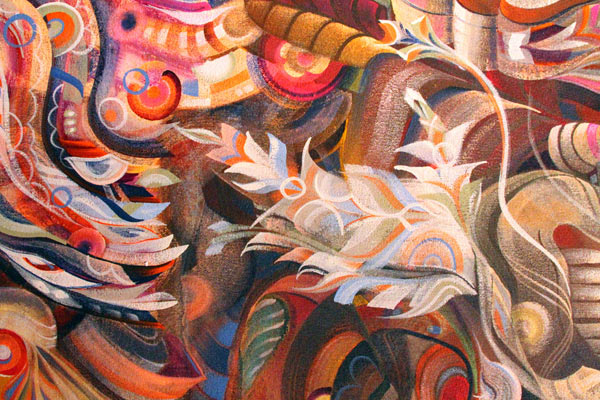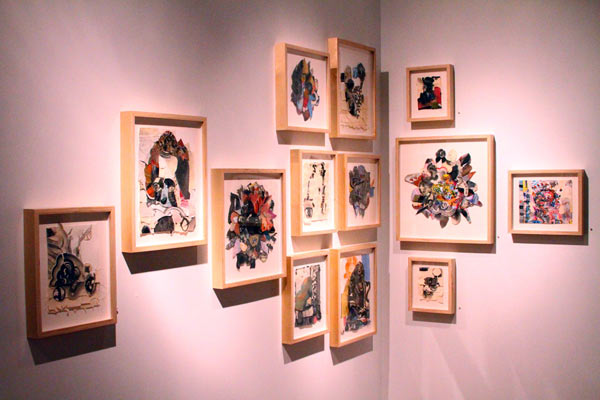 Relic: New Paintings by Robert Hardgrave
Through January 15, 2011
David B. Smith Gallery
Denver, Colorado