Opening photos from "Bruce Bacca Pop-Up Church" in SF
Juxtapoz // Saturday, 11 Dec 2010
1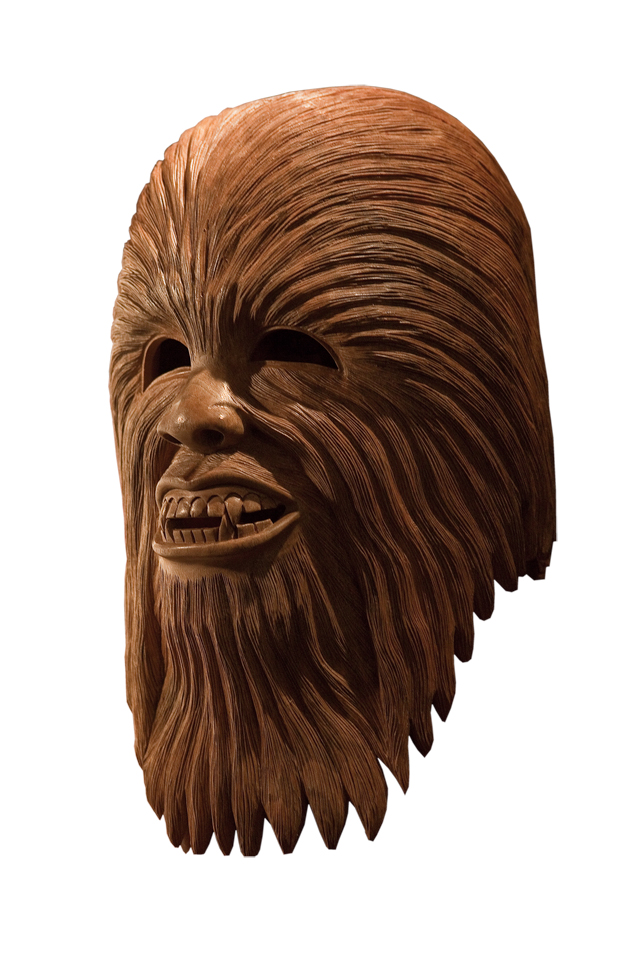 After spending most of our evening at our sister publication's anuual "
Thrasher Skater of the Year"
party last night, Juxtapoz.com headed over to the Lower Haight for something a bit different: the "
Bruce Bacca Pop-Up Church
," hosted by our very own New Media and Technology Editor, Alexander Tarrant. That is our Jux.com editor under the Bacca wood headpiece.
The process: you take off your shoes, walk over glass for sacrificial purposes, and turn your back at the alter of Bruce Bacca (you are not supposed to make eye contact with Bruce Willis while at the Bruce Bacca Pop-Up Church). As your back is turned, the wooden Chewbacca mask that was once resting upon Bruce Willis' bust is placed upon your head, and while on your head, you are told to make peace and have a moment of serenity with Bruce Bacca. Your photo is then taken. The mask is then taken off, placed back upon the all-mighty Bruce bust, and you are allowed to turn around once again at the alter of Bruce Bacca.
Also, you are asked to watch "Incident At Nakatomi," a presentation of "Die Hard 1" with Bruce Willis removed from every seen in which he once appeared. Reason? You are not allowed to make eye contact with the great Bruce Willis. DVDs are sold of "Incident At Nakatomi," the perfect holiday gift.
There is a pray station, various bits of "idol or idle" worship, and a line of people coming to walk over "glass" to reach the mountaintop.
We give to you now, our experience at the "Bruce Bacca Pop-Up Church."
Serenity now: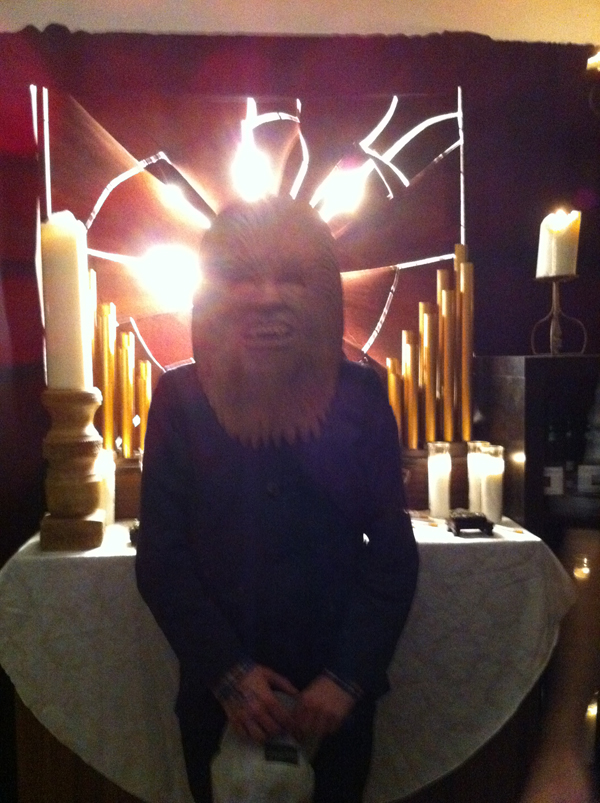 Amazing how much better Die Hard is without Willis...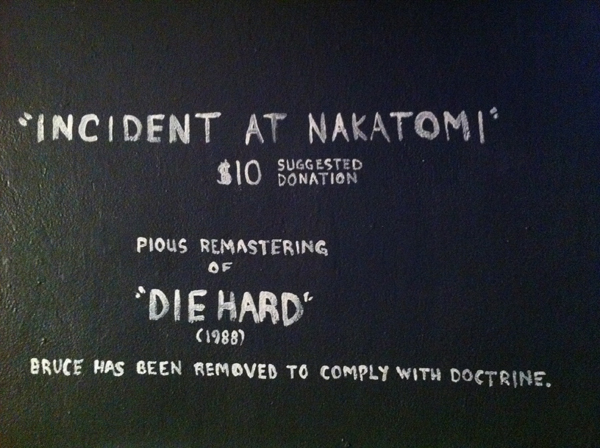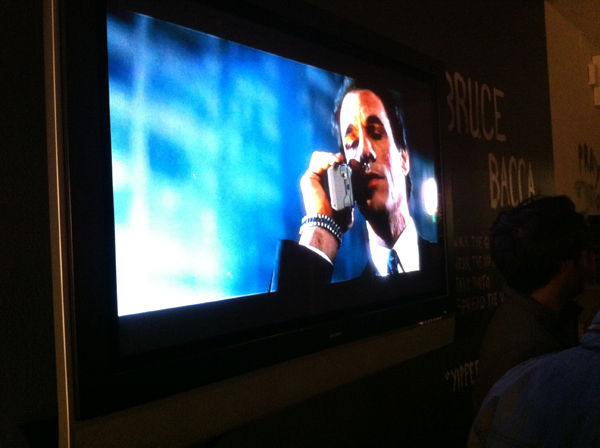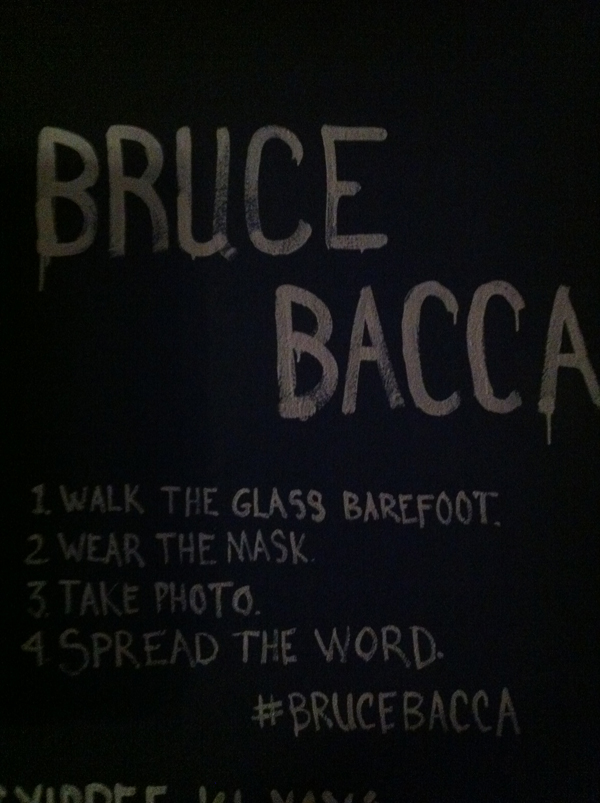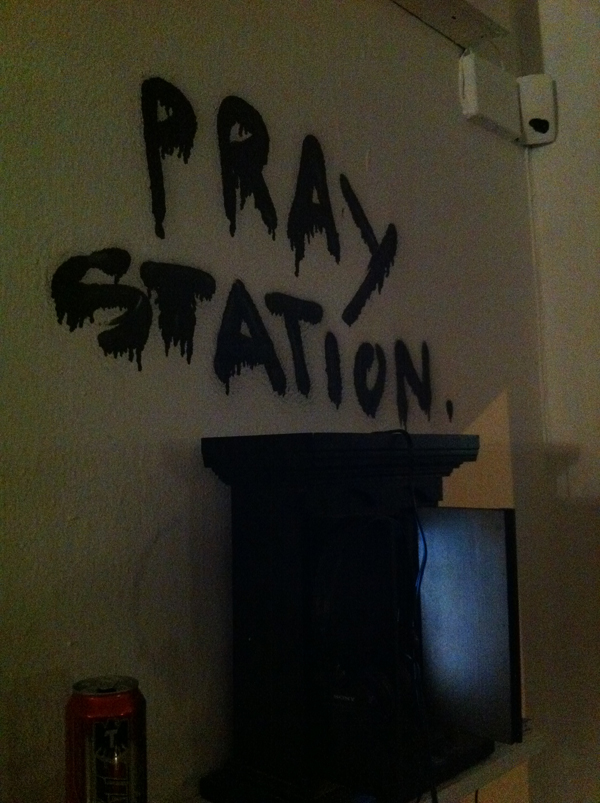 Another follower, about to embark on an adventure of peace and stability.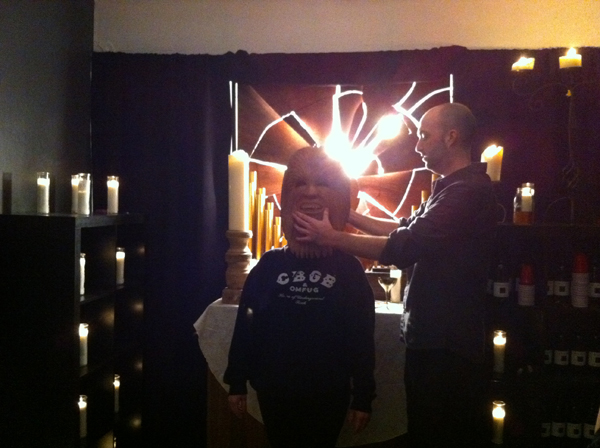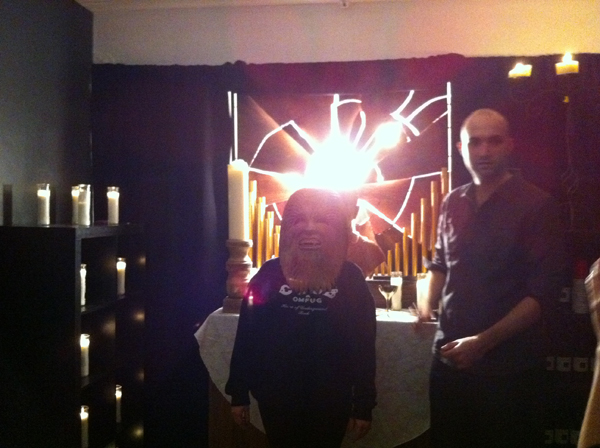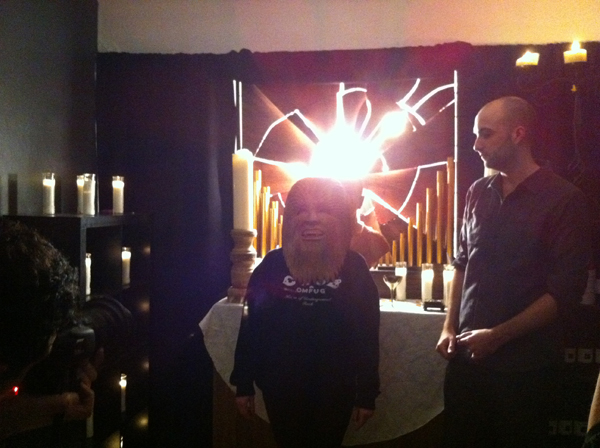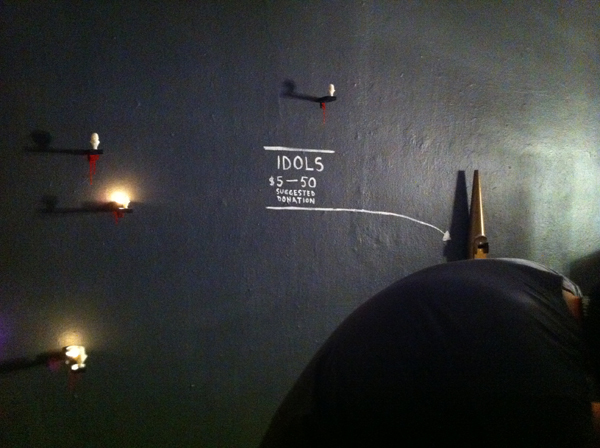 Walk the glass...