Image Gallery
Opening Photos: Antony Micallef @ Lazarides Gallery London
Juxtapoz // Saturday, 10 Sep 2011
1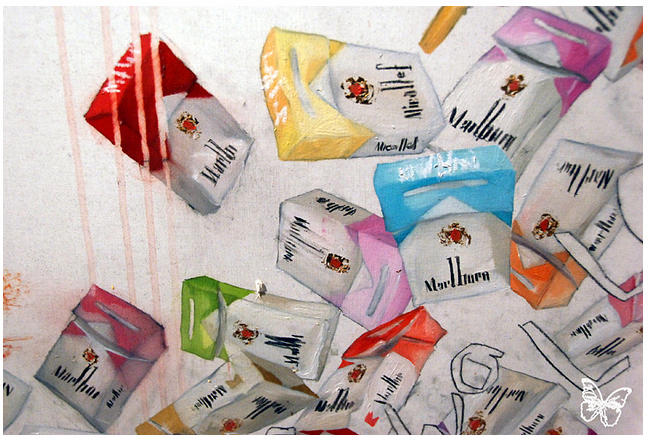 British artist,
Antony Micallef
just opened a solo exhibition,
Happy Deep Inside My Heart
, at Lazarides Gallery's Rathbone space in London. The show features a body of new unique canvases, originals on paper and some never-before seen media manipulations.
Our London correspondent,
Butterfly
, made it over to the opening and shot some opening photos.
Lazarides Gallery
writes in their presser: 
Focusing on the contradiction inherent to mass-consumerism, the artist satirizes the rampant social suspicion of multi-national brands while simultaneously being outwardly seduced by products and marketing. Basing his art on social commentary and self- examination over propaganda and style, Micallef is a traditional fine artist, weaving elements of pop-art into his large canvases.
Micallef says, "My work is like a Disney film that slowly turns into violent pornography, but you don't really see where the change happens. It's an ambush to the senses to capture an audience. I want to amalgamate and infuse the figures into a synthetic world. The twisted figures resembling experiments gone wrong from a science lab have somehow walked into our commercials, our glossy magazines; a cocktail of chromatic perversion. The aim is to use color as a decoy to invite the viewer in, to ambush their senses, to give that inner world a sugar-coated, cracked-sweet veneer, hiding the distortion and decay."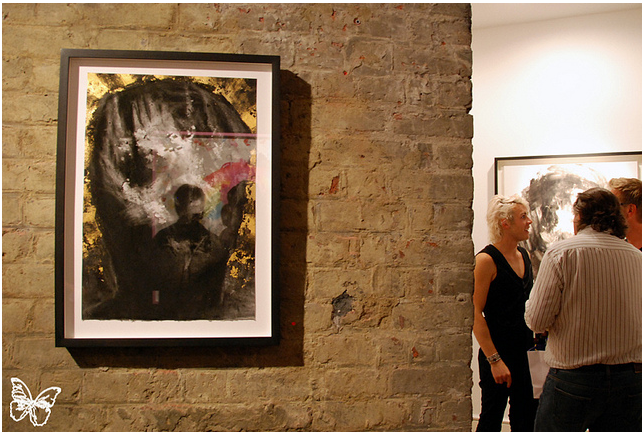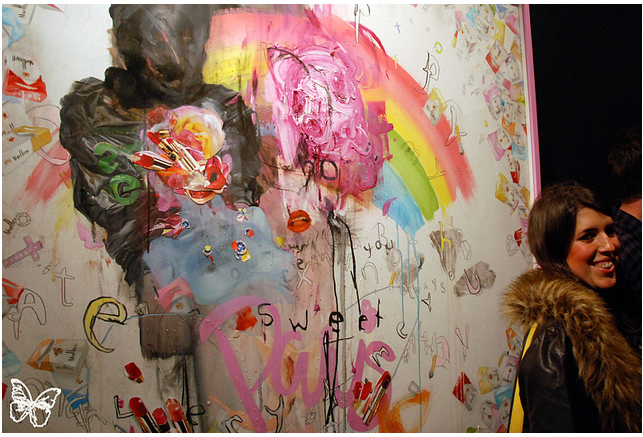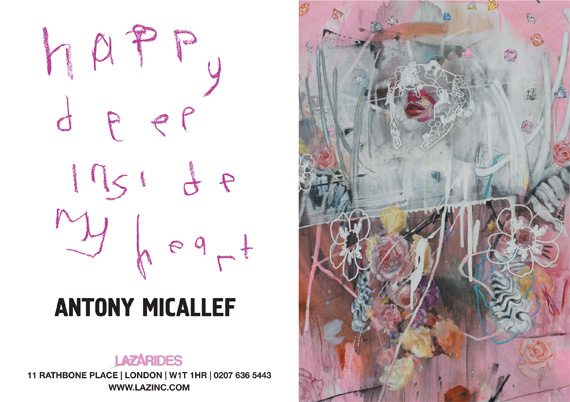 Antony Micallef
Happy Deep Inside My Heart
Through October 22, 2011
Lazarides Gallery
London, England