Opening Night with Esao Andrews x Alex Gross at Jonathan LeVine Gallery
Juxtapoz // Friday, 17 Sep 2010
1
In Discrepancies, Alex Gross' lush, incongruous worlds feature an assortment of mythical beasts and historical figures. Fashionable men and women are depicted while talking or texting on their cell phones, drinking Starbucks beverages, eating french fries and riding mopeds. These seemingly banal figures are juxtaposed with crucifixions, decapitated creatures, serpents and centaurs. The artist sets his subjects against skies peppered with butterflies, bees, confetti and other debris.
In Solid Void, Esao Andrews explores compositions with overlapping foreground and background in some of his largest pieces to date. His distinctly figurative oil paintings on wood panel feature dark, surreal characters set within haunted atmospheres, blending erotic and often frightening imagery to form a ghost-like underworld.
Both shows will remain on view through October 9, 2010 at Jonathan Levine Gallery.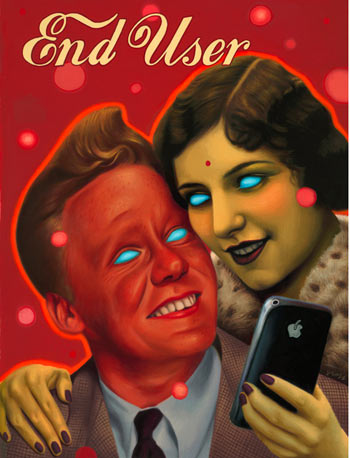 Alex Gross, End User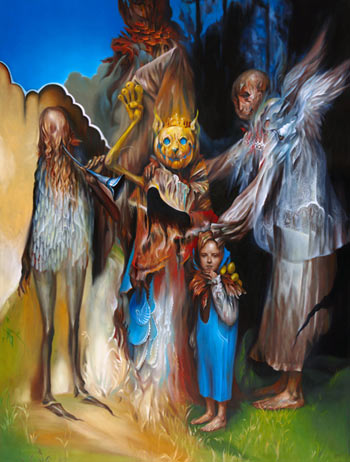 Esao Andrews, Blithe Spirits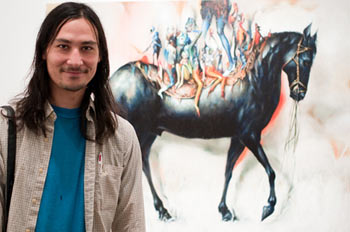 Exhibiting artist, Esao Andrews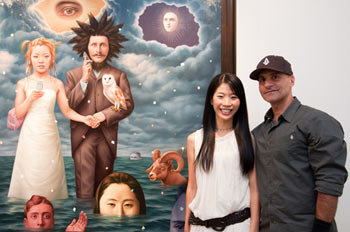 Alex Gross with wife, Akiko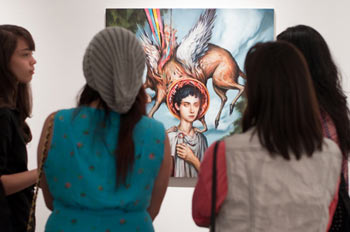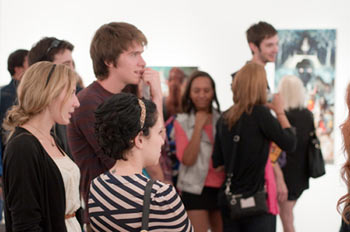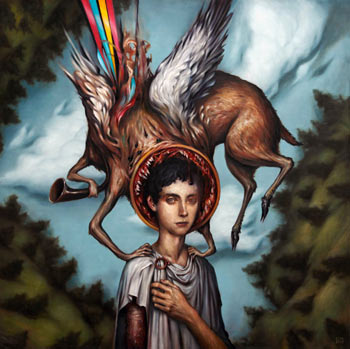 Esao Andrews, Blue Sky Noise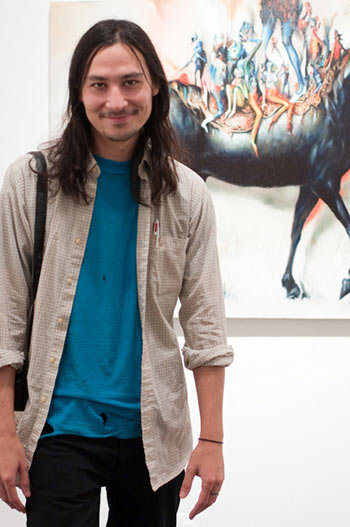 Esao Andrews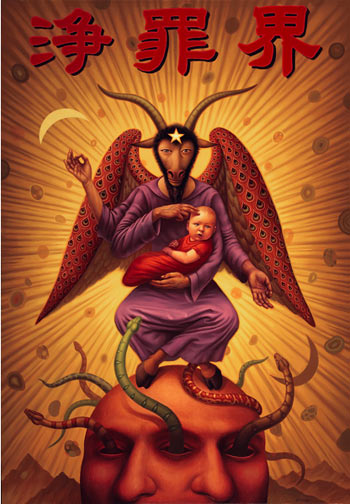 Alex Gross, Jozaikai (Purgatory)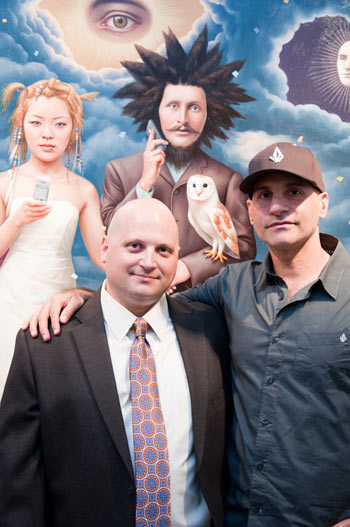 Exhibiting artist Alex Gross and Jonathan LeVine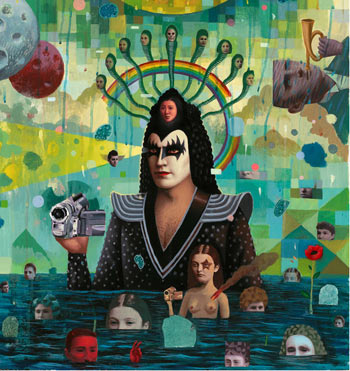 Alex Gross, Videotape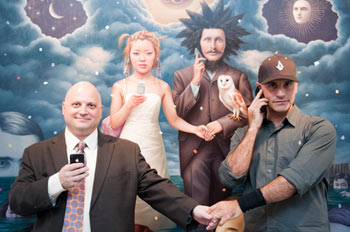 Art brought to life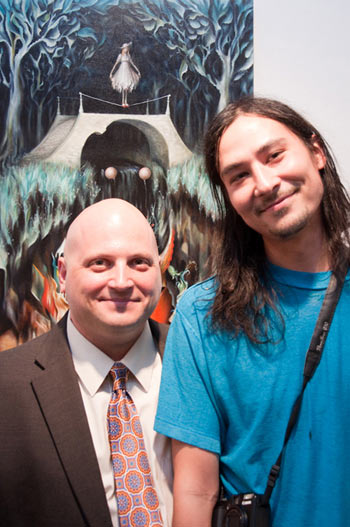 Jonathan and Esao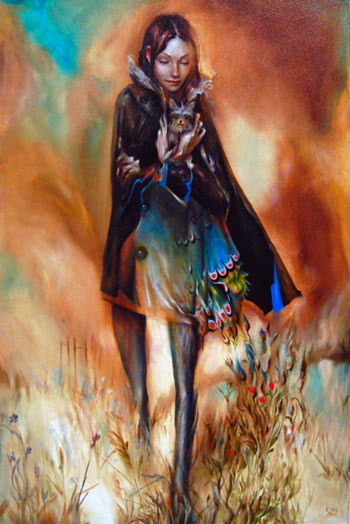 Esao Andrews, Chelsea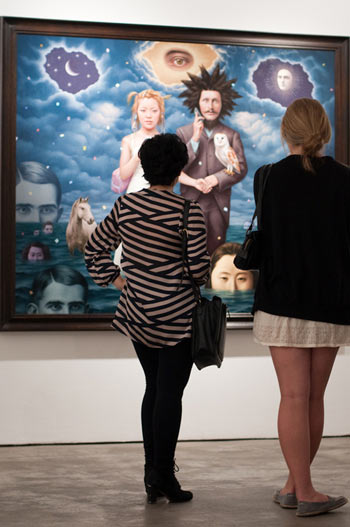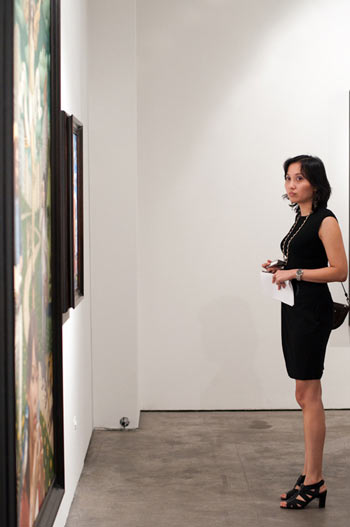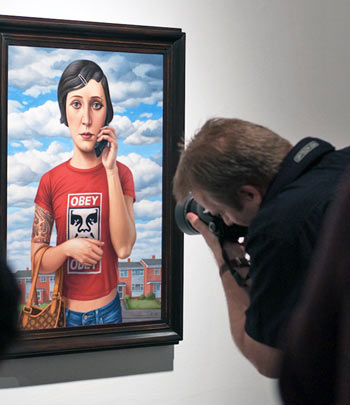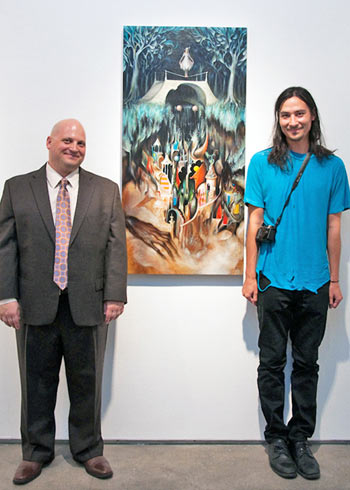 Jonathan and Esao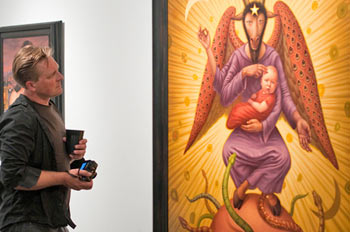 Adam Wallacavage checks out Gross' work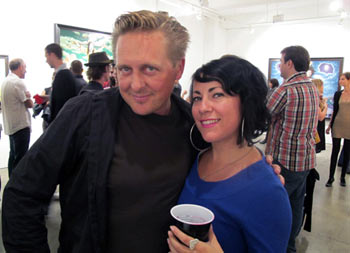 Adam Wallacavage and Jessi Cornett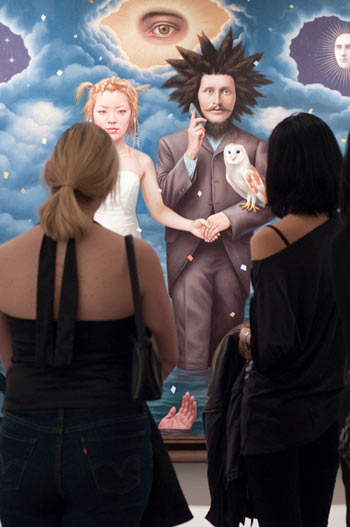 A look at Gross' Signals painting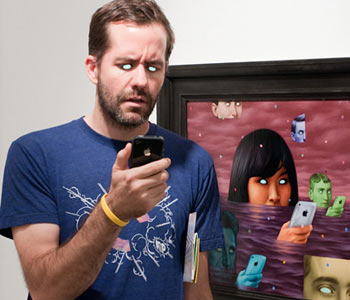 Photo by Josh Roxas of Eric White, image Photoshopped by Eric White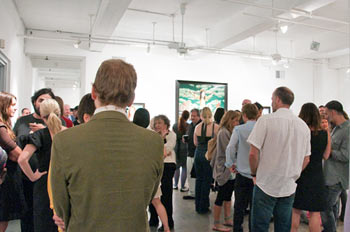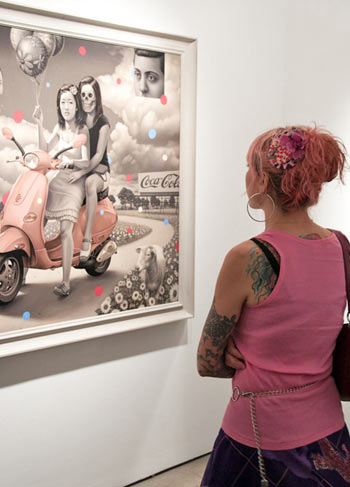 Artist Tara McPherson checks out Gross' painting, Premonition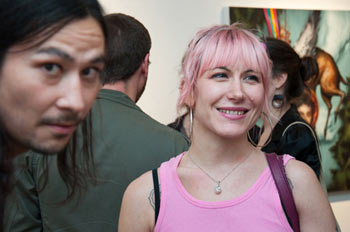 Esao peeks around, with Tara smiling (who will be exhibiting next at Jonathan LeVine gallery)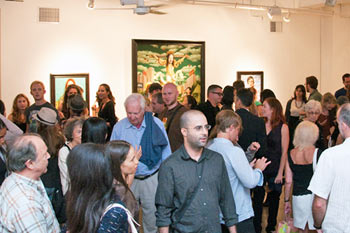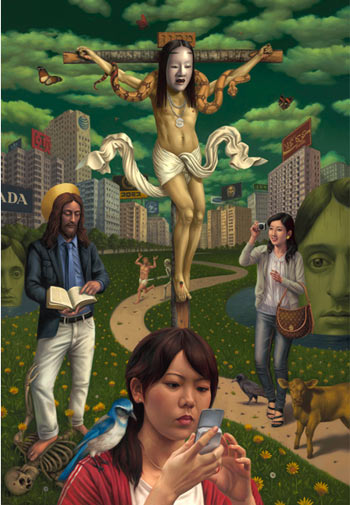 Alex Gross, Mammon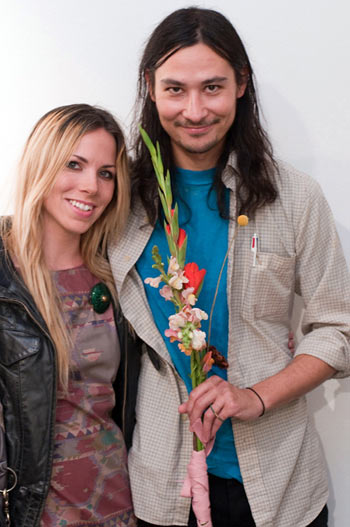 Clare Bare with Esao Andrews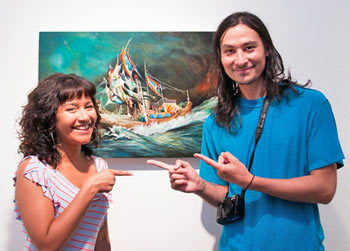 Moni Pineda and Esao Andrews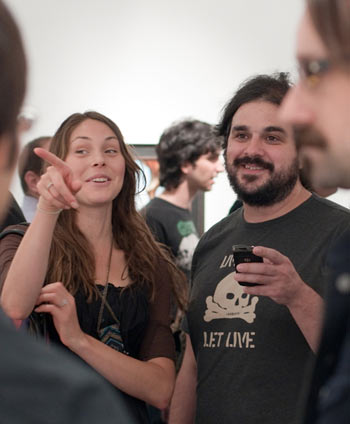 One guest spots her likeness in a painting by Easo commissioned as a surprise gift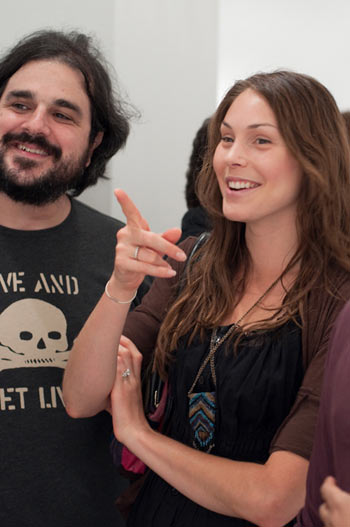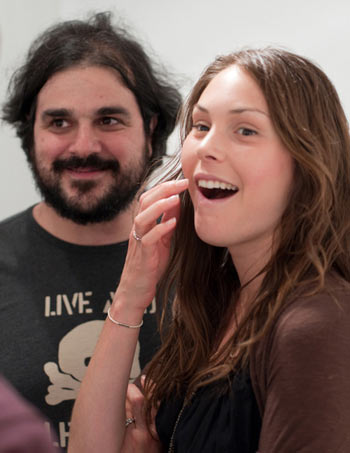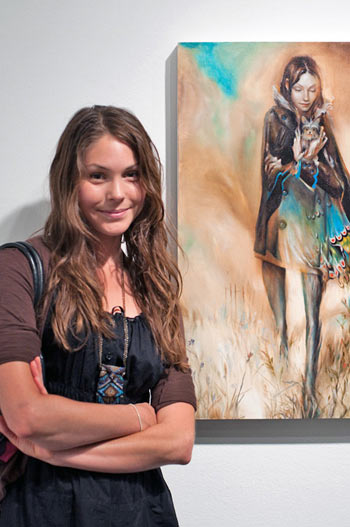 Chelsea the painting, and Chelsea the subject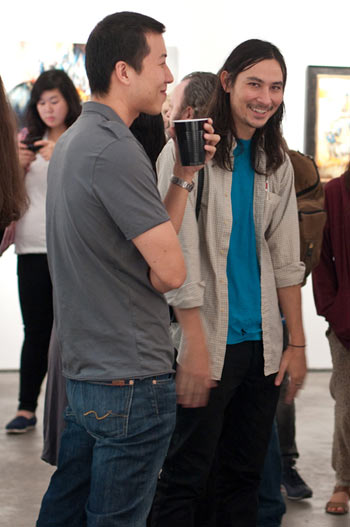 Tanley Wong and Esao Andrews
Esao Andrews: Solid Void
Alex Gross: Discrepancies
Both solo shows on display through October 9, 2010
Jonathan LeVine Gallery
529 West 20th Street, 9th floor
New York, NY 10011
Event photos by Josh Roxas



Artwork photographed by Adam Wallacavage, courtesy of Jonathan LeVine Gallery