Opening Night: Van Arno's A Change of Skin + Melissa Forman
Juxtapoz // Friday, 16 Oct 2009
1


Werewolves, centaurs and other beasts inhabit Arno's new work. Alongside are representations of transformation by means of natural selection, cross-species parenting, Black Arts, and even the car crash that altered Montgomery Clift's famous face.

Larger and more ambitious than ever before, A Change of Skin is an appropriate title, as this show marks a new direction for the artist. Arno has introduced multiple characters and a looser, more gestural format to his work.

Alongside Van Arno's solo opened Melissa Forman's Garden of Shadows, a dark yet delicate series of paintings studying the Four Humours, a medieval method of diagnosing imbalances in patients.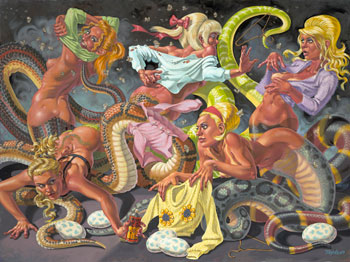 When the Nest's Beset by Van Arno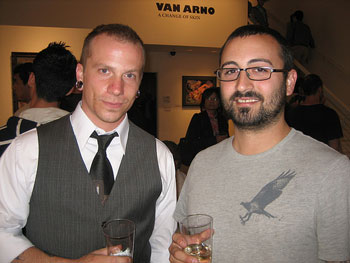 Artists Jason Shawn Alexander & Josh Petker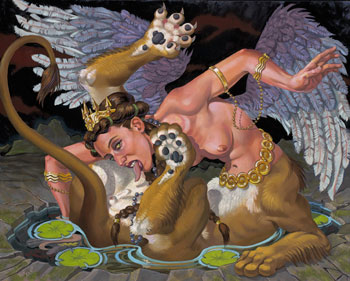 The Bathing Sphinx by Van Arno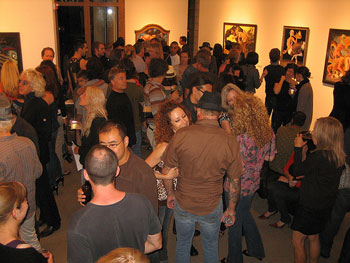 Crowd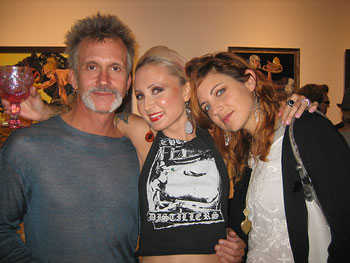 Van Arno with Natalia Fabia and Korin Faught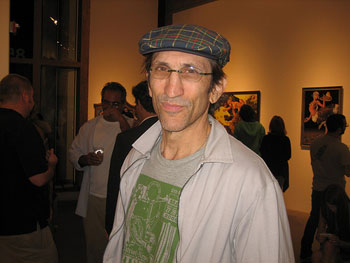 Richard Edson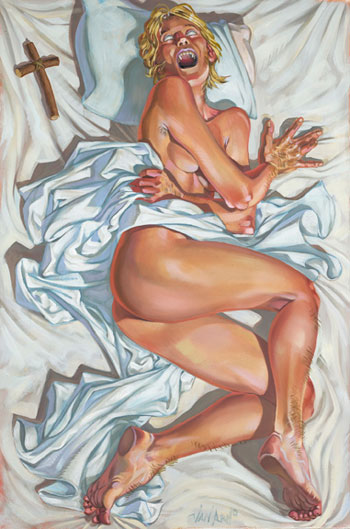 Werewolf I by Van Arno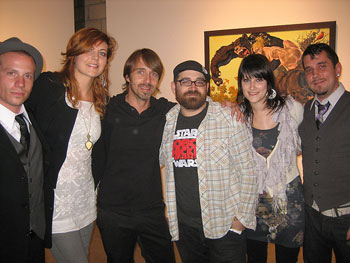 Jason Shawn Alexander, Korin Faught, Richard Scarry, Dan Levy, Melissa Forman and Michael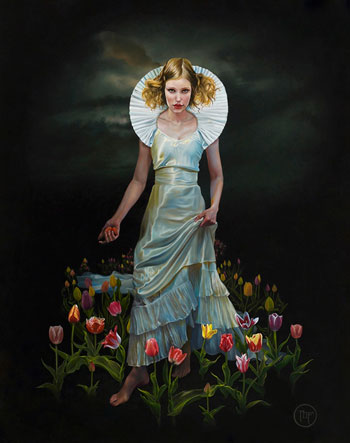 Nocturnal Bloom by Melissa Forman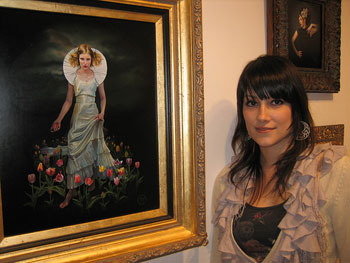 Melissa Forman alongside her work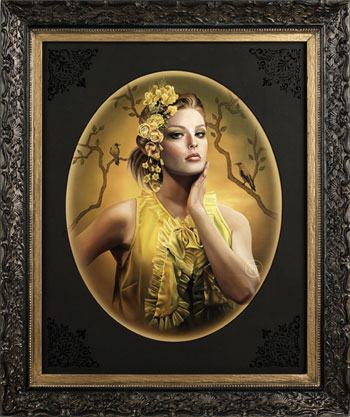 The Four Humours: Vexation by Melissa Forman
Van Arno's A Change of Skin and Melissa Forman's Garden of Shadows will be on view at Corey Helford Gallery until October 24, 2009.

More info at www.coreyhelfordgallery.com