Opening Night Recap: David Hochbaum's You Are Not Falling, You Are Floating
Juxtapoz // Thursday, 25 Feb 2010
1
In weaving composite realities into his photo collages enhanced by drawing, painting, and more collaging, Hochbaum offers a rich visual discussion about history, astronomy, sex, and iconoclastic symbols.
"I am fascinated by the things we pick up in our waking life that transfer themselves into our sub-conscious," Hochbaum told us in an interview before the show's debut, "and conversely what we recall from dreams and accept as things that happened while we are awake."
"I would hope that people could manifest some relationship to their own personal experiences or emotion."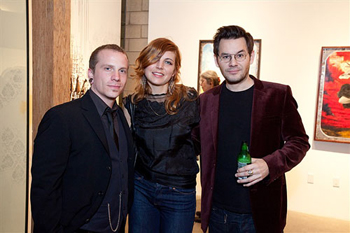 Jason Shawn Alexander, Korin Faught and Chris Anthony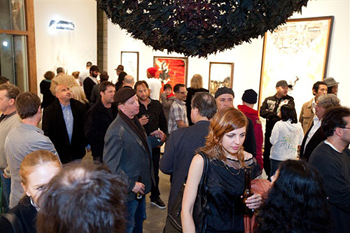 A packed opening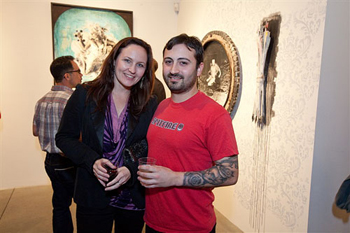 Maria McKenna and Joshua Petker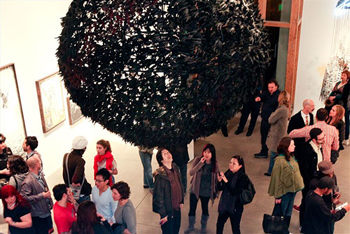 A bird's eye view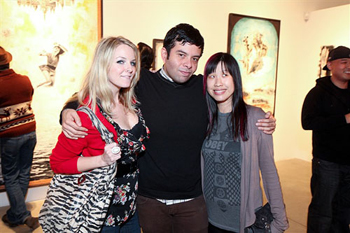 Brandi Milne, Carlos Ramos and Kim Chueh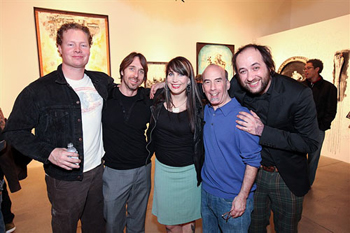 LA Ink's Hannah Aitchison and artist David Hochbaum with CHG's Bruce Helford and Richard Scarry and friend.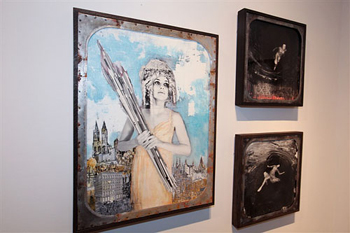 Hochbaum's "Paranoia"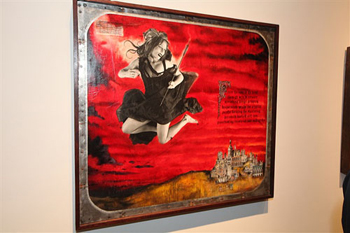 "Plague"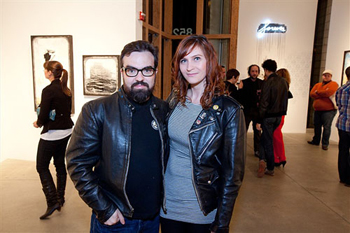 Coop and friend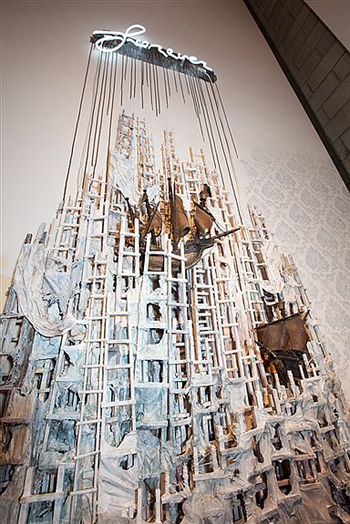 "Now My Dreams Surround You" sculpture
You Are Not Falling, You Are Floating
On view now through March 6th, 2010 at Corey Helford Gallery in Los Angeles.
More info on David Hochbaum at www.davidhochbaum.com
Hear David Hochbaum talk about the process of creation for this show in two recent interviews:
On Myth and Dreams: Interview with David Hochbaum is HERE
"You are not falling, you are floating" with David Hochbaum is HERE
All photos by Sam Graham.