Opening Night Photos with Korin Faught, Mia, and Krista Huot
Juxtapoz // Friday, 01 Oct 2010
1
Mia explores the collective power within each being. Mia has stated, "all individuals contain an entire universe within them, which is invisible to the naked eye," and her new pieces present a beautiful and highly detailed series which explores the metaphorical and the search for personal and communal identity.
Korin Faught's starkly lit beach scenes see beautiful women lounging seaside, a location normally associated with fun and play. Her works, however, contain a foreboding feel that draws viewers in to contemplate what lies behind each character's story.
Krista Huot's paintings transport the viewer into a fairytale land inhabited by green nymphs in forest landscapes. Though charming in nature, the creatures represent and confront our connection to nature and a concern for the future of the environment.
Further details on the show here.
Read an interview with all three women right here.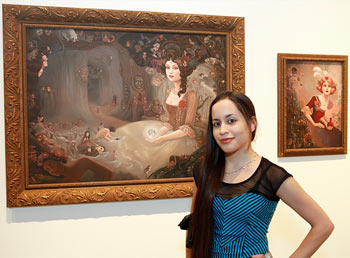 Mia with her works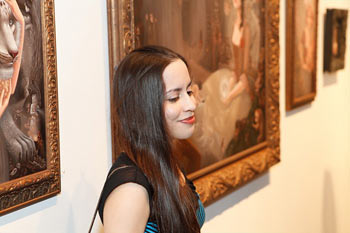 Mia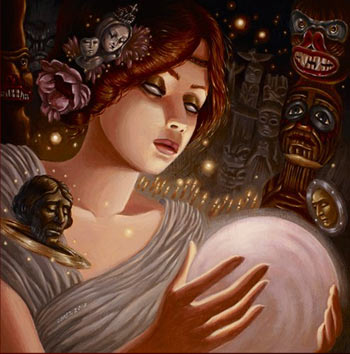 Hands that See
by Mia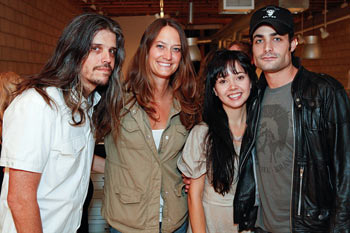 Tool's Adam Jones, Angie Winslow, Linda Arredondo and Matt Santoro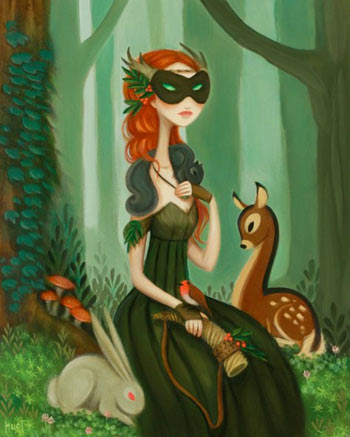 Forester
by Krista Huot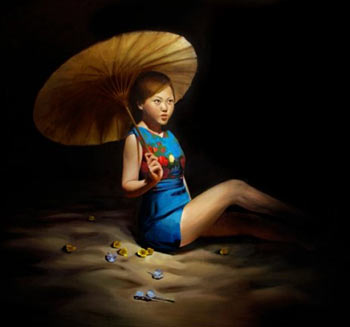 Singularity
by Korin Faught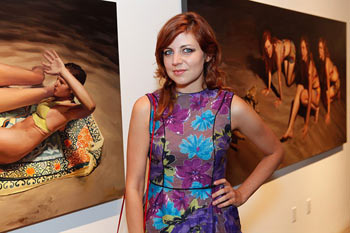 Korin Faught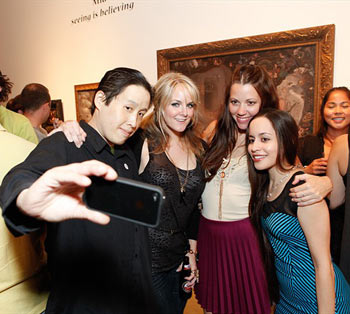 Luke Chueh, Brandi Milne, Lola and Mia enjoy a double-take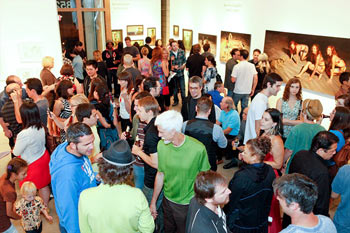 A packed house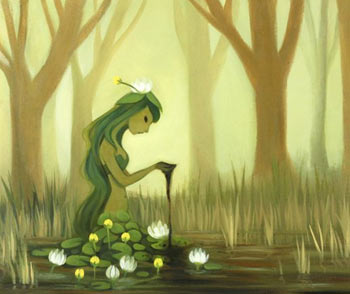 Polluted Naiad
by Krista Huot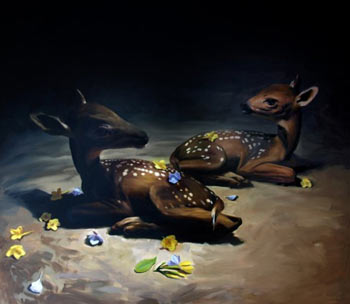 Fawn
by Korin Faught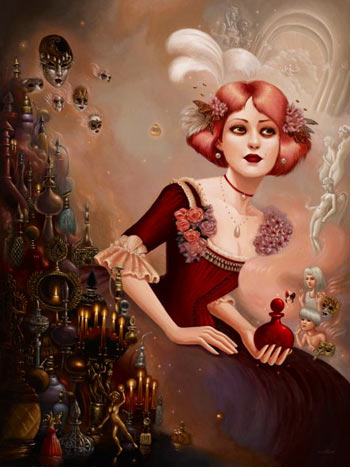 Eau de Parfum
by Mia
Korin Faught, Krista Huot and Mia
On View through October 16, 2010
Corey Helford Gallery
8522 Washington Boulevard
Culver City, CA 90232
T: 310-287-2340
Photos by Sam Graham.