Opening Night Photos: Joe Ledbetter's Magnus Maximus
Juxtapoz // Friday, 18 Jun 2010
1


Recognized worldwide for his combinations of cute and cuddly creatures with unfortunate — albeit humorous — situations, Ledbetter takes his work in Magnus Maximus to new heights for the exhibition.
Pushing his craftsmanship and design aesthetic further than before here, he employs a lighter color palette of pure whites and pale hues on blonde wood panels, and he introduces baroque embellishments, inspired old world European architecture and design.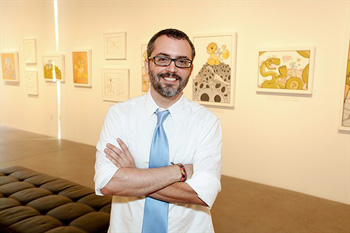 Joe Ledbetter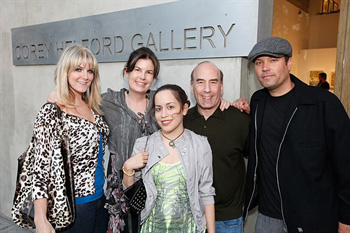 Brandi Milne, Jan Corey Helford, Mia, Bruce Helford, Bob Dob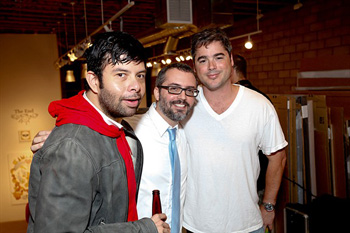 Carlos Ramos, Joe Ledbetter and Jonathan Cathey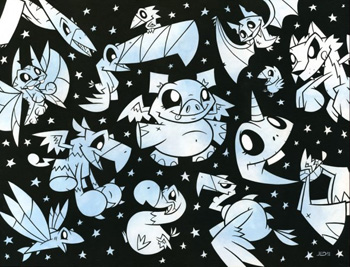 Aviary Eden, Acrylic and cel vinyl on wood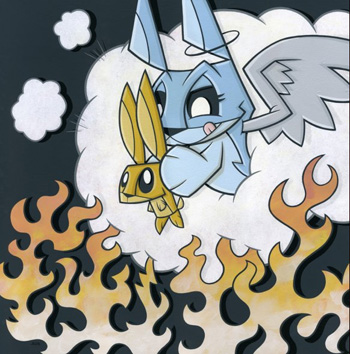 Eighty-Sixed, Acrylic and cel vinyl on wood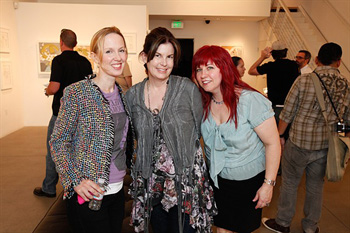 Angelique Groh, Jan Corey Helford and Sherri Trahan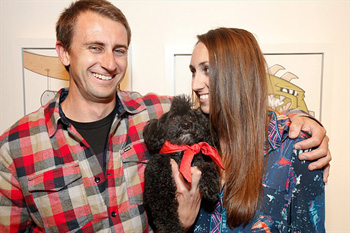 Guests and their poodle with a mohawk enjoy the show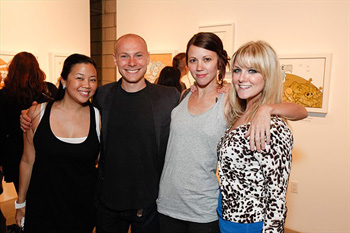 Harley Cross from Hint Mint and friend, Lola and Brandi Milne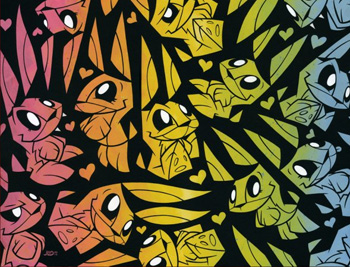 Face the Rainbow, Acrylic and cel vinyl on wood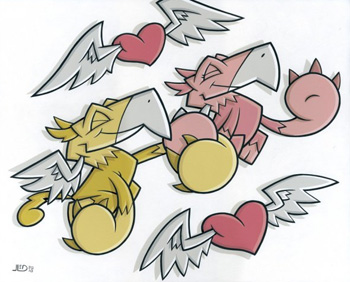 Lovers Bliss, Acrylic and cel vinyl on wood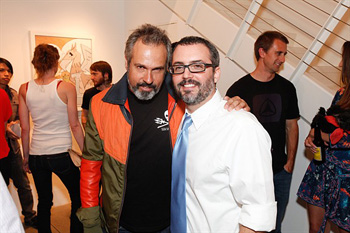 Gary Baseman and Joe Ledbetter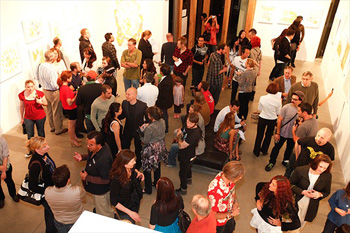 Crowd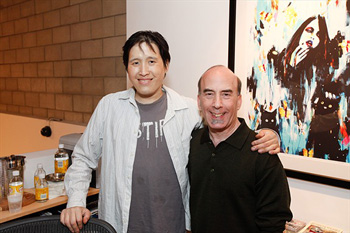 Luke Chueh and Bruce Helford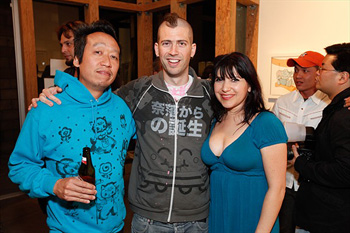 Sharktoof, Buff Monster and Stephanie Escobar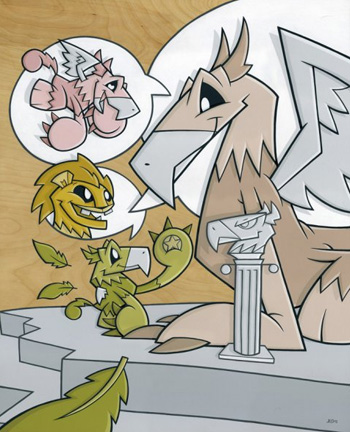 Return of the Heirloom, Acrylic and cel vinyl on wood
Read our Back Talk interview with Joe Ledbetter here.
Magnus Maximus will be exhibited until June 23, 2010.
Corey Helford Gallery
8522 Washington Boulevard
Culver City, CA 90232
T: 310-287-2340
Open Tuesday - Saturday, Noon to 6:00pm
For more information about the artist, please visit joeledbetter.com
Photos by Sam Graham.