Opening night photos from Ken Davis' new show, "The Lost Isle of Neptune"
Juxtapoz // Monday, 13 Dec 2010
1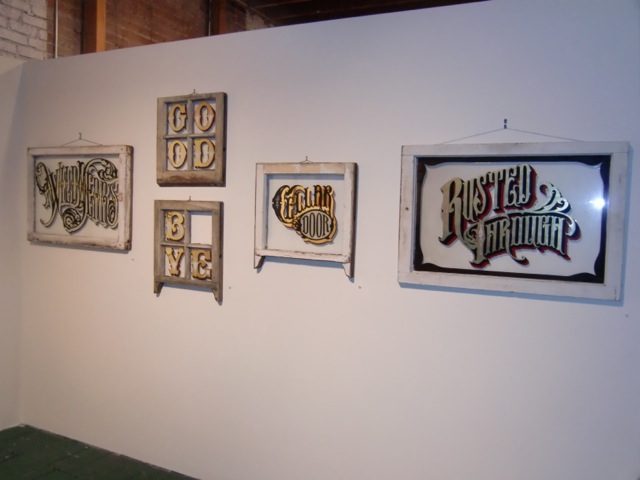 Ken Davis is someone that many people here in San Francisco know of in terms of the work. He has done many projects with
New Bohemia
, the makers of most of the good signs around the City. Davis just had a new show open in Alameda, California this weekend, titled "The Lost Isle of Neptune".
The show, at
Autobody Fine Art
, focuses on an interesting history:
The Neptune Beach Amusement Park was located on the island of Alameda at Crab Cove. The Park was served by the Southern Pacific Transportation Company and ferries from San Francisco and it operated from 1917 until it closed in 1939. Admission to the Park was only a dime and it was described as a place for private picnics, with a clubhouse for dancing, and barbecue pits. The Cottage Baths were vacation cottages, available for rent, but more frequently let out to the carnival employees and freak show characters.
"The Lost Isle of Neptune" features both the work of
Renee Castro and Ken Davis
, and as we mentioned before, we know Ken's work because of his hand-lettered signs that he is best known for.
Above, Various windows Ken did gold leafing with.
Some onlookers on the sign wall: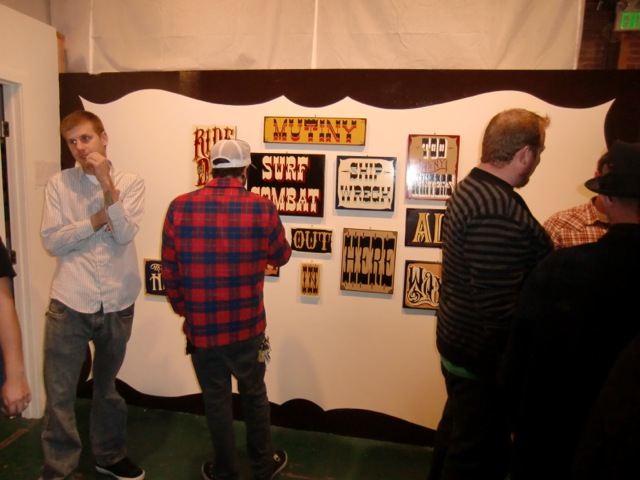 A gallery-hired juggler getting a little too close for comfort to a window of Ken's. (A Ken mentioned, "he did a good job though. There was a woman who did hula hoop as well unfortunately I was unable to get any good pictures of her.")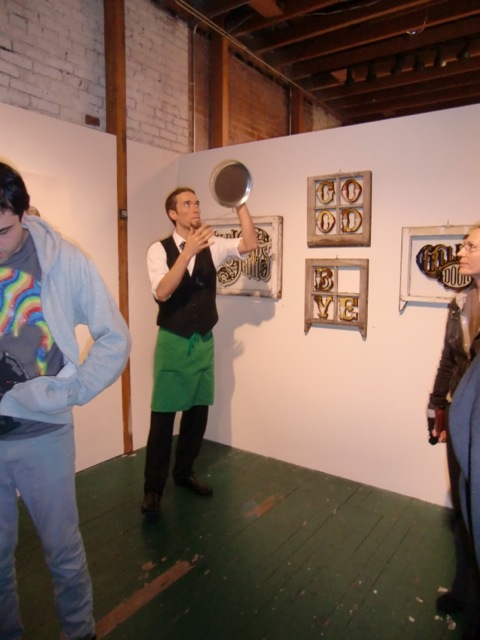 Ken's sign wall: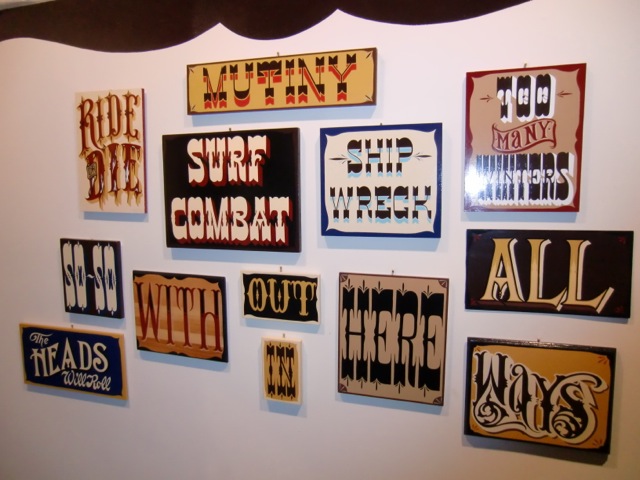 The "haunted house" type wall with a collaborated border by Bart Frescura and Ken: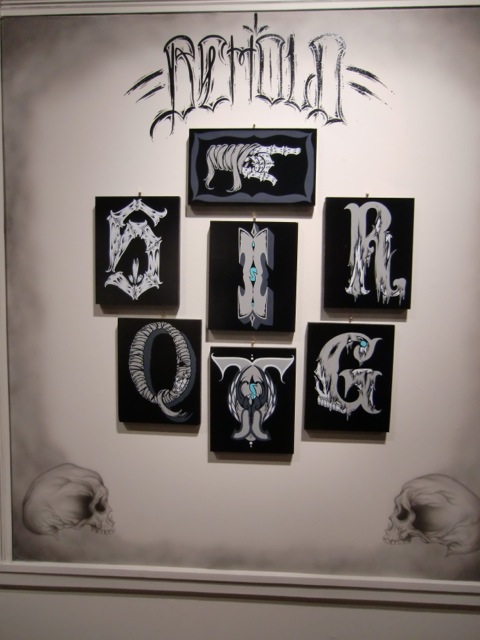 The Lost Isle of Neptune
Works by Ken Davis and
Renee Castro
Through January 28, 2011
Autobody Fine Art
Alameda, California