Opening Night Photos from Juxtapoz' Film Series at MoMA
Juxtapoz // Wednesday, 09 Feb 2011
1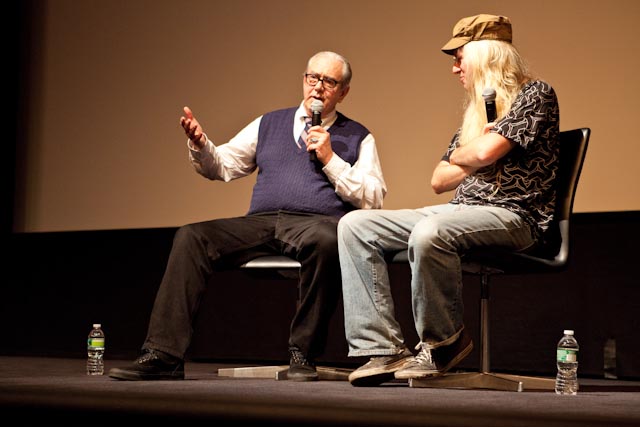 From Super Bowl Sunday to Modern Monday at the MoMA fans braved freezing temperatures, well, bypassed freezing temperatures, to duck into climate-controlled caves to watch their heroes. In my case it was the February 7th New York premiere of
Mr. Bitchin
which kicked off MoMA's annual documentary month and the film series,
All the Wrong Art: Juxtapoz Magazine on Film
.
For an hour and a half (in the company of Tony Shafrazi's guest John McEnroe!?)  we watched a souped up Western with hotrods, drive-ins, psychedelia and supporting roles by cattle and suburbia, all framed by Robert Williams' wry and witty commentary on life and art. An East - Coast West match up followed in a conversation with legendary local writer Carlo McCormick as the two friends locked intellectual horns.
Robert characterized sophistication as "polished boredom" and his paintings "living room destroyers" as Carlo elicited some vintage Willliams-isms. Afterward the MoMa hosted drinks and thin crust pizza in their chrome and glass coolness, which we followed with a slippery-slide onto the streets in search of the warm comforts of the V-Bar in the East Village. A great long night ushering in an exciting week of film. —
GV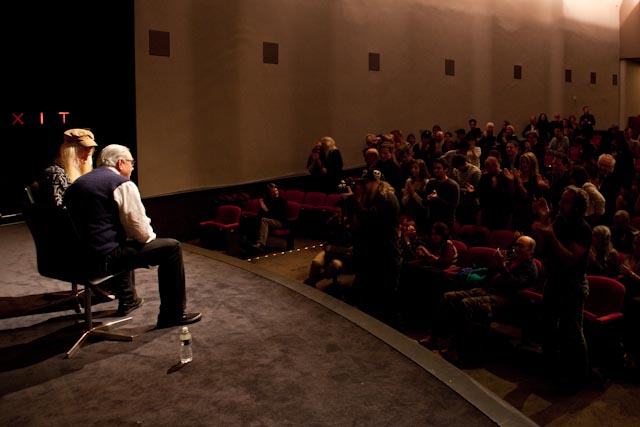 Carlo McCormick and Robert in discussion.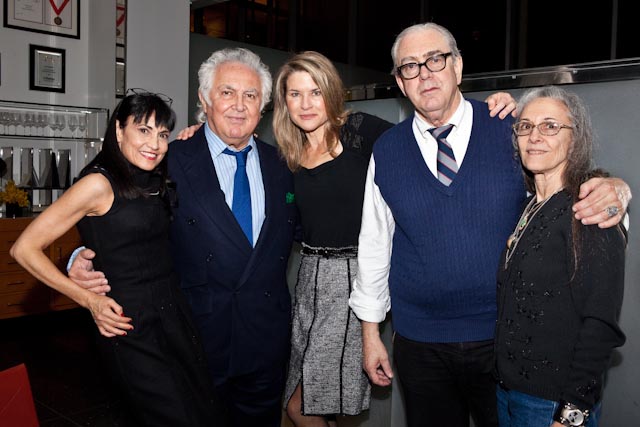 Nancye Ferguson, Tony Shafrazi, Gwynned Vitello, Robert and Suzanne Williams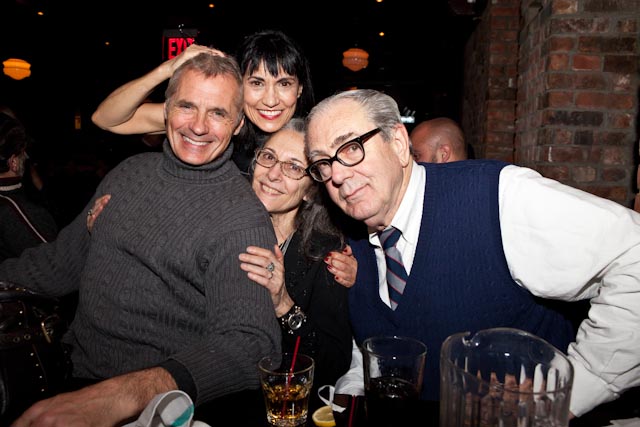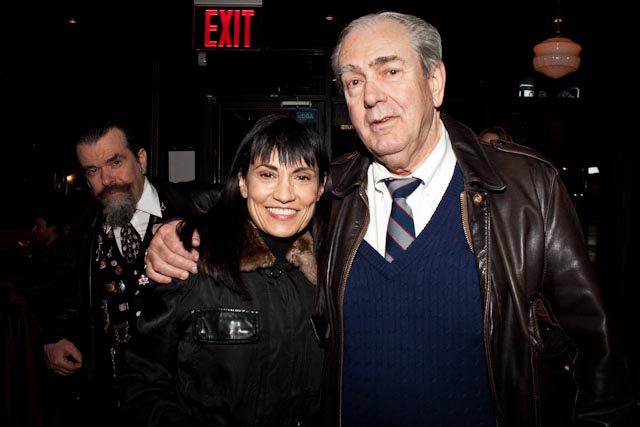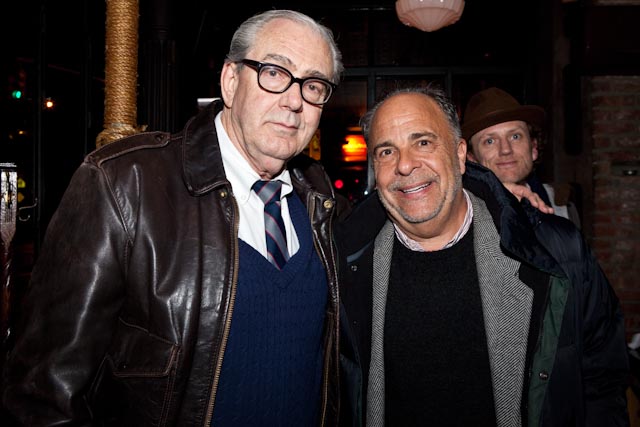 Robert Williams and Doug Blake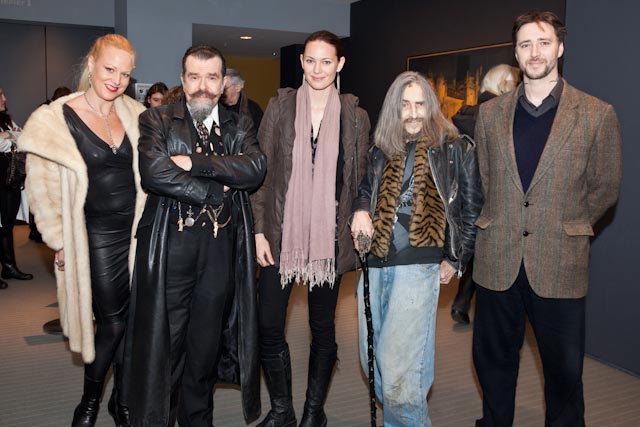 A Joe Coleman sighting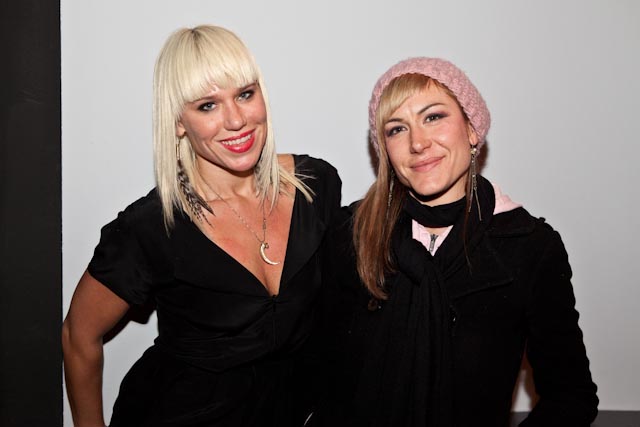 A Tara McPherson sighting.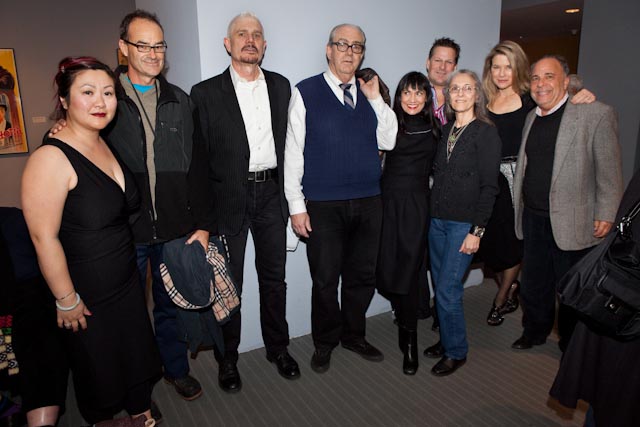 The man in the black suit and white shirt is
Ron Magliozzi, Curator of the Department of Film at Museum of Modern Art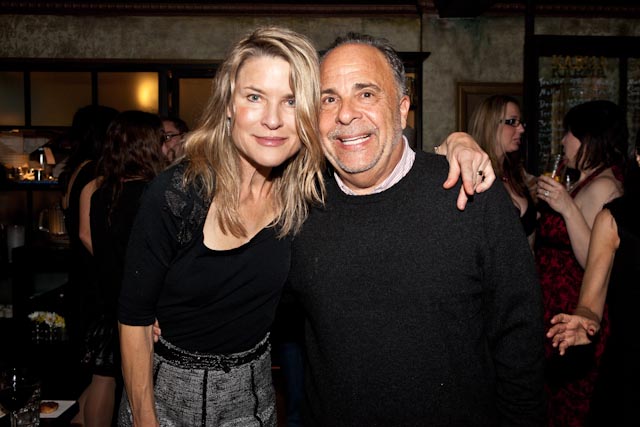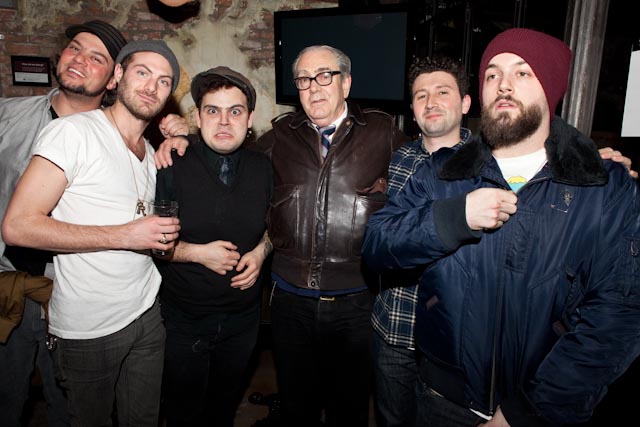 Robert has fans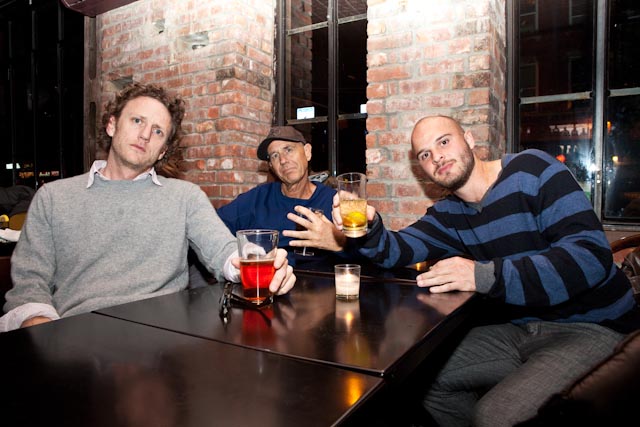 Joe Dugan, CR Stecyk III, and Tony Vitello
All photos by Brock Fetch
For a full schedule and listing of films, click here.