Opening Night Photos: Chloe Early x Amy Sol
Juxtapoz // Tuesday, 26 Oct 2010
1
Early's show is a loose contemporary narrative about Adam and Eve, based upon Milton's Paradise Lost. The twelve oil paintings depict humans in motion, caught between a romantic, flowery reality and a harder fallout of post industrialization. In our recent interview with Early, she explains that she is "interested in showing a breath of painterly language in the work."
Upstairs in the loft, Amy Sol's mini-solo Dear Milky Way offers a vertitable 'love letter to the cosmos.' Composed of 11 paintings and drawings, all created during the last 6 months, the exhibit features works that "started with a question, sometimes a reflection, sometimes just a feeling - like admiration or heartache, and then wove itself out of that first inspiration."
Together, both solos compliment one another beautifully. Both Early and Sol's latest works show artists with immense talent and creativity, offering their own visions of a complex and dreamlike world.
Read our recent interview with Chloe Early here.
And our interview with Amy Sol here.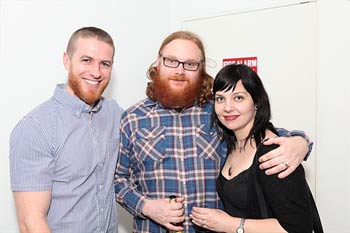 Conor Harrington with Mike and Elizabeth Stilkey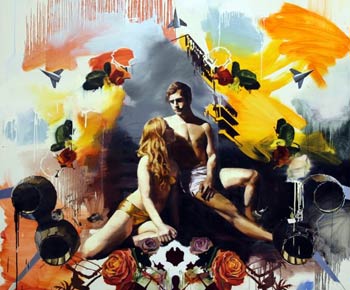 Black Gold Sun, Chloe Early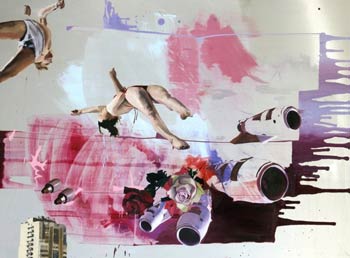 Confetti, Chloe Early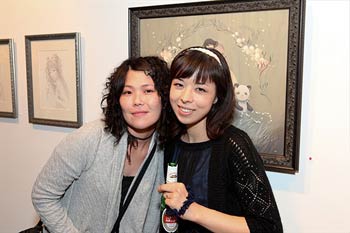 Mari Inukai and Amy Sol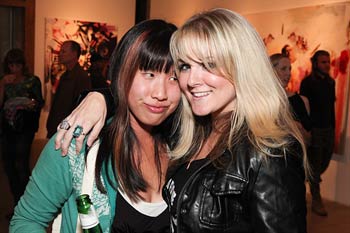 Kim Chueh and Brandi Milne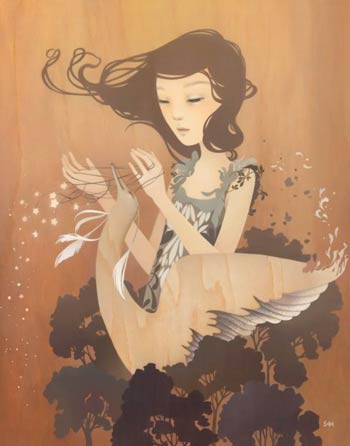 Forest Cradle, Amy Sol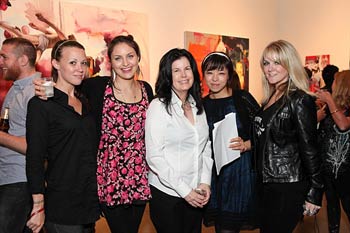 Lola, Chloe Early, Jan Corey Helford, Amy Sol, and Brandi Milne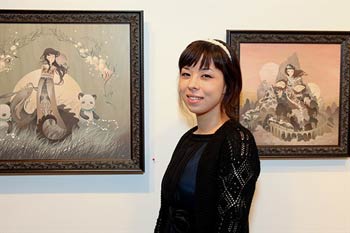 Amy Sol in front of her paintings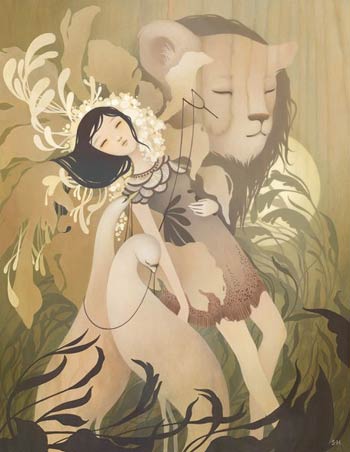 Retune, Amy Sol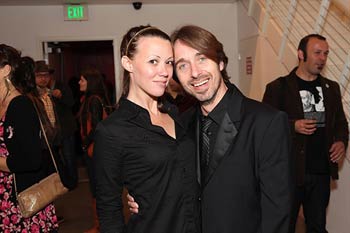 Lola and Richard Scarry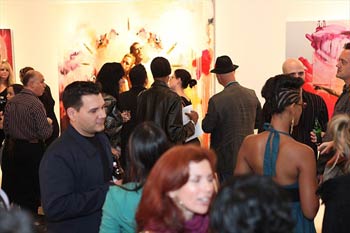 Full house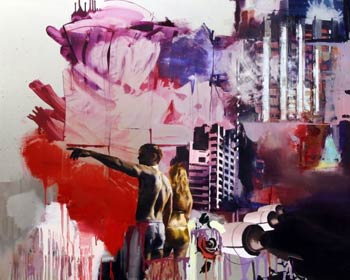 Turbo Duet, Chloe Early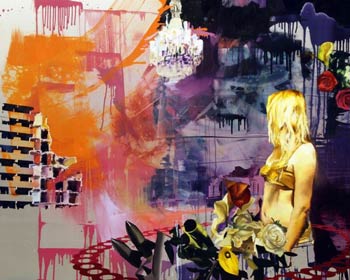 Paradise Lost, Chloe Early
Open to the public, alongside Chloe Early's Birdsong and Machine Sounds, Amy Sol's Dear Milky Way will be on view until November 10, 2010.
Corey Helford Gallery
Event photos by Sam Graham; artwork images courtesy of the Gallery.