Opening Night Photos: Brandi Milne's My Heart Shall Not Fear
Juxtapoz // Friday, 02 Jul 2010
1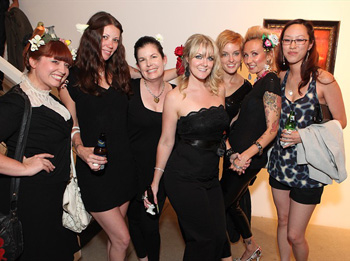 Brandi Milne promised her best and most personal show yet, and she fully delivered. The opening of My Heart Shall Not Fear, at Corey Helford unveiled some stunning new paintings on wood panel, followed by a string of eager fans.
For My Heart Shall Not Fear, Milne explores narratives about life, death and new awakenings. Her work embraces a brave new direction, juxtaposing her delicate signature imagery with more intense themes. And Milne's fresh artistic voice skillfully weaves together a series of visual fables that are as playful as they are poignant.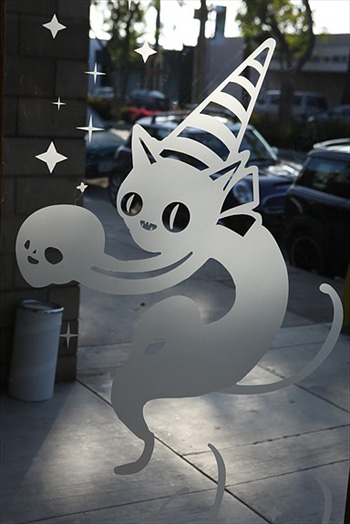 Brandi Milne gallery window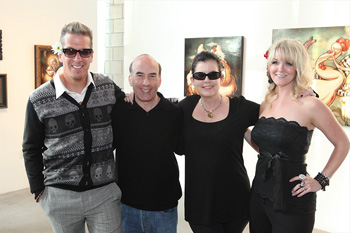 Greg Behrendt, Bruce Helford, Jan Corey Helford, and Brandi Milne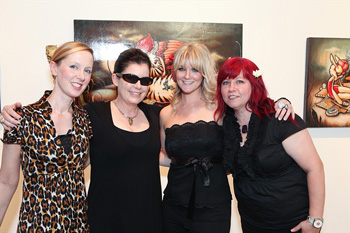 Angelique Groh, Jan Corey Helford, Brandi Milne and Sherri Trahan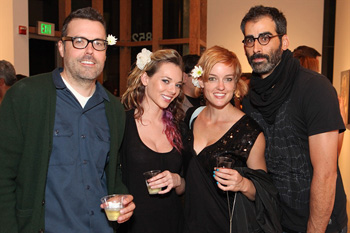 Kristin Burns, Michael Dahan and friends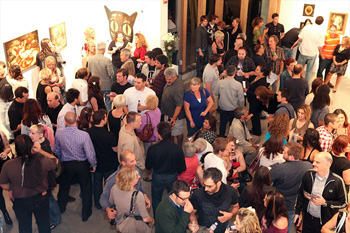 A crowd fills Corey Helford Gallery space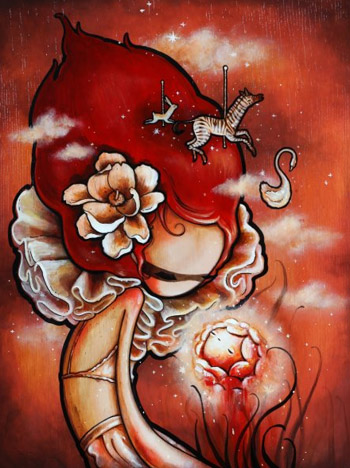 Breathe In Peaceful Slumber, Acrylic and ink on wood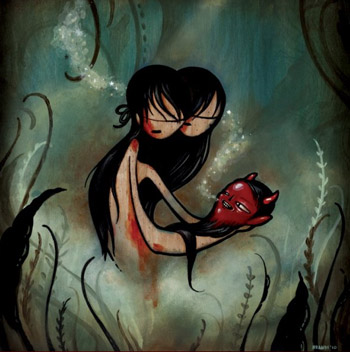 My Name Is Lucifer, Please, Acrylic and ink on wood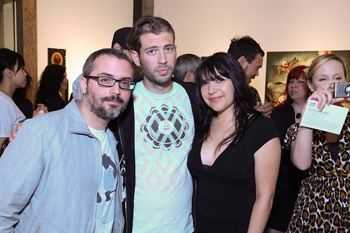 Joe Ledbetter, Buff Monster and Stephanie Escobar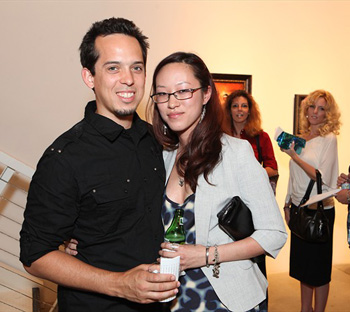 Sylvia Ji and Friend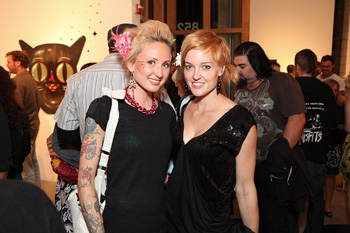 Natalia Fabia and Kristin Burns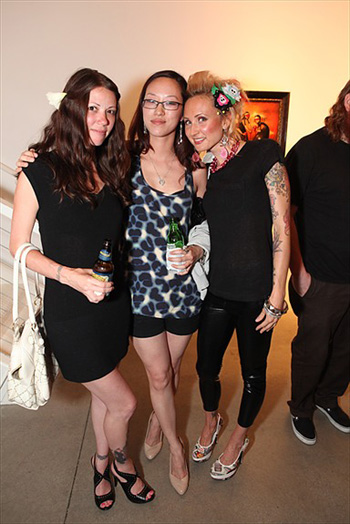 Lola, Sylvia Ji and Natalia Fabia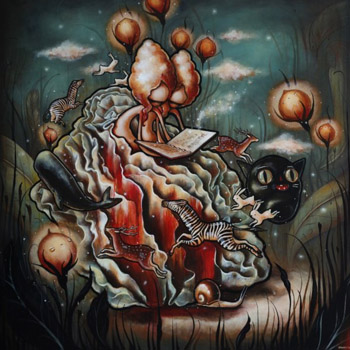 The Weight, Acrylic and ink on wood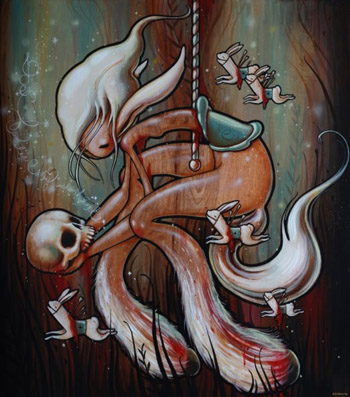 Wander, Eternal Beauty, Acrylic and ink on wood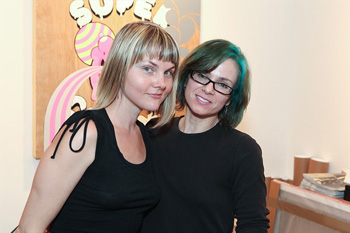 Alissa Haggis and Sarah Folkman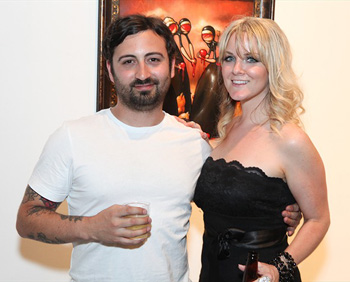 Josh Petker and Brandi Milne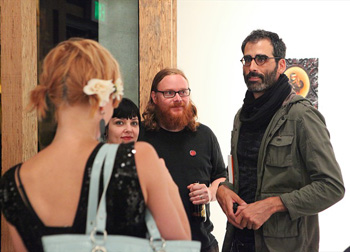 Mike Stilkey and Michael Dahan (with back of photographer Kristin Burns)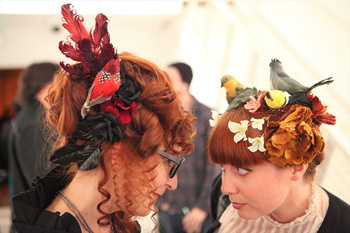 Beautiful hair!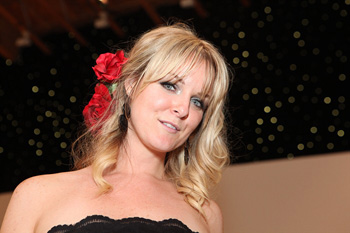 Lady of the night, Brandi Milne
[Opening image: Miss Mindy, Lola, Jan Corey Helford, Brandi Milne, Kristin Burns, Natalia Fabia and Sylvia Ji]
For more information about the artist, please visit brandimilne.com.
My Heart Shall Not Fear will be on view until July 7, 2010.
Corey Helford Gallery
8522 Washington Boulevard
Culver City, CA 90232
T: 310-287-2340
Photos by Sam Graham.