Opening Night: Michael Mararian x Miso at Corey Helford Gallery
Juxtapoz // Friday, 29 Jan 2010
1
Mararian's Youth Parade challenges audiences, in both concept and context, with its controversial imagery and dark subject matter.
Mararian is known for transforming traditionally cheerful images and concepts into frightening, yet humorous, narratives. Often focusing on children as the last bastion of innocence, his work explores the dark humor behind every-day social and psychological issues.
Conversely, Miso is an emerging artist who uses a variety of mediums in The Cold Returns (both shows are on display through February 9th, 2010) to present various creatures and explore ecocatastrophe, biology and the science of evolution.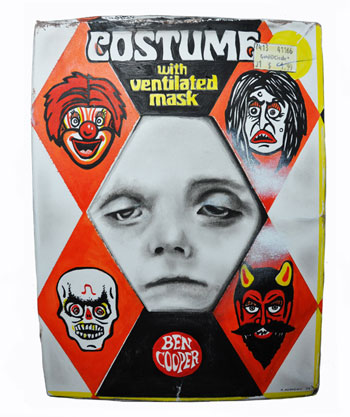 Michael Mararian work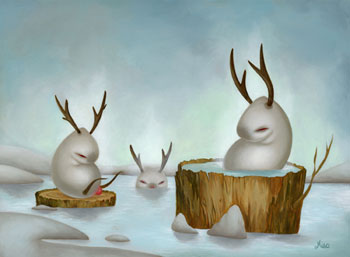 Miso painting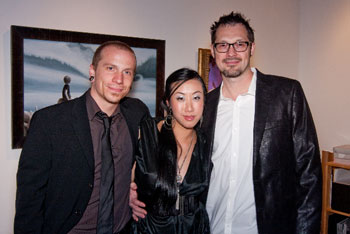 Jason Shawn Alexander, Miso, and Kent Williams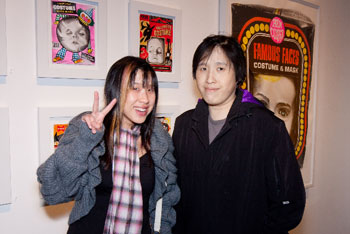 Kim & Luke Chueh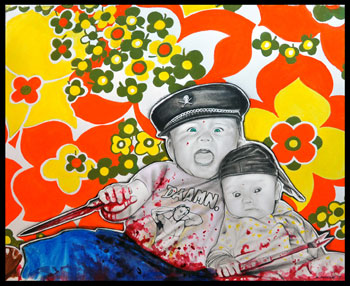 Michael Mararian's Fireside Massacre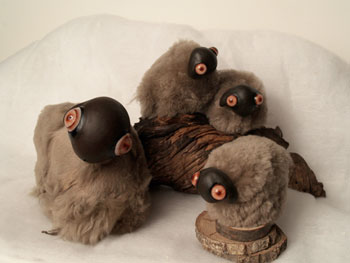 Miso creatures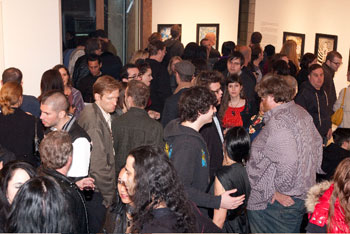 Packed house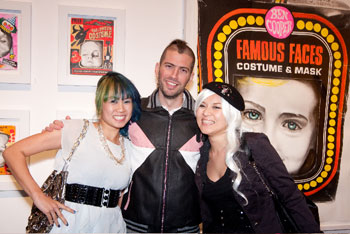 Buff Monster with Michelle Nguyen & True Mee Lee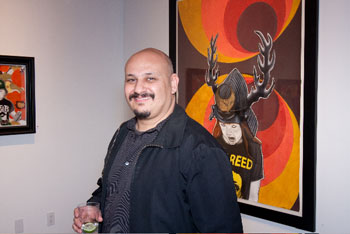 Man of the evening, Michael Mararian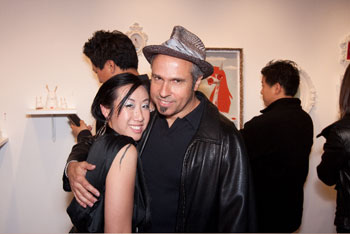 Miso & Gary Baseman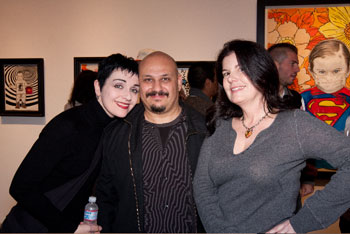 Michael Mararian with his wife Elizabeth (left) and gallery owner, Jan Corey Helford (right)
Want to hear more from each of these artists?
Read our Back Talk interview with
Michael Mararian HERE.
Read Back Talk with Miso HERE.
Corey Helford Gallery
8522 Washington Boulevard
Culver City, CA 90232
T: 310-287-2340
www.coreyhelfordgallery.com
Open Tuesday - Saturday, Noon to 6:00pm
Photos by Sam Graham