Opening Night: Joshua Petker's "Water Lilies"
Juxtapoz // Friday, 20 Mar 2009
1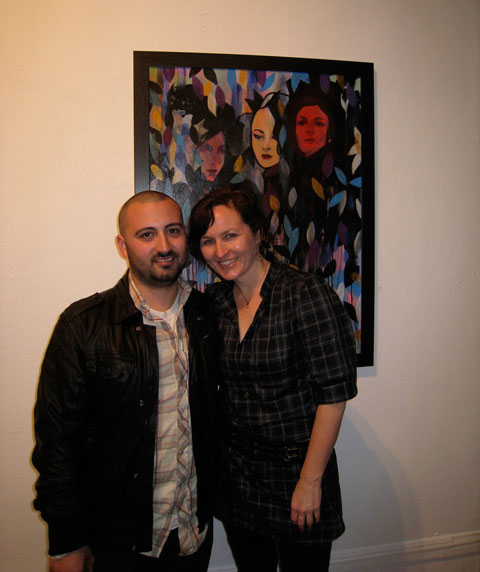 As expected, Joshua Petker rocked the house for The Shooting Gallery's 6-year anniversary with his solo, Water Lilies.

Through Water Lilies, it's apparent Petker has continued to explore his signature themes of fashion, beauty, fantasy, mortality, and love. However in this new, more abstract, collection he is obviously attempting to push himself and audience in a more engaging and challenging manner.

"I have tried to expand on some of my steadfast personal traits as a painter while attempting something my contemporaries have not," Petker states. "By expanding my paintings in scale, color, atmosphere, and abstraction, I believe I have discovered a much more serious and intellectual approach to painting."
More on Joshua Petker's Water Lilies at www.shootinggallerysf.com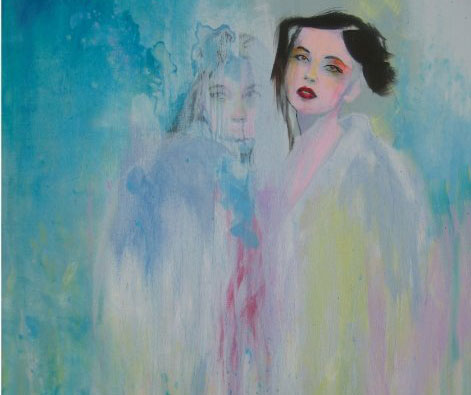 Water Lilies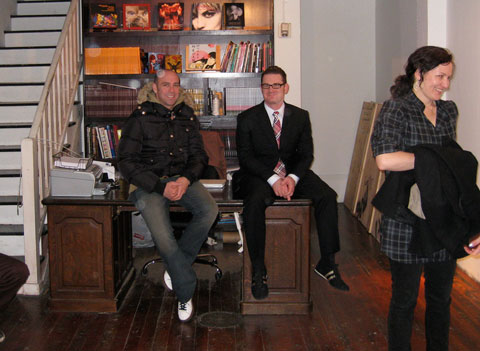 The Shooting Gallery's Justin Giarla dressed to impress before the show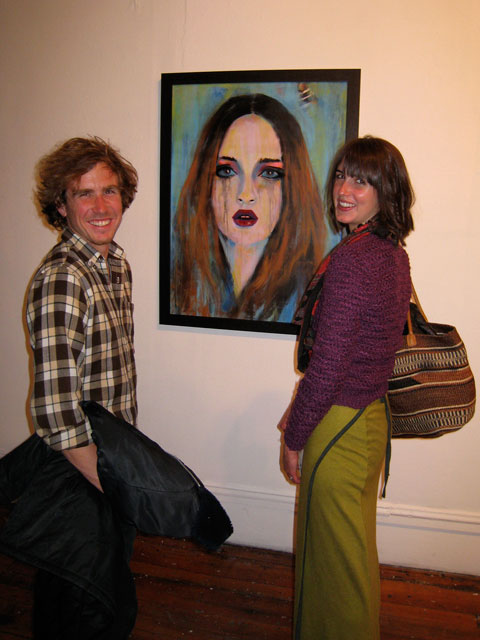 Smiles and tears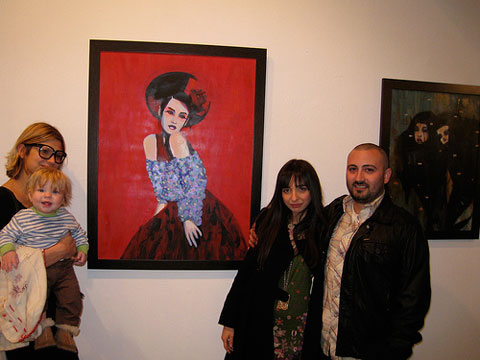 Petker with KuKula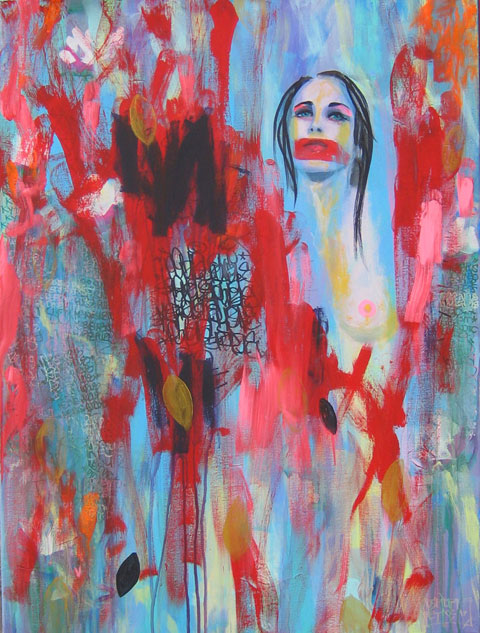 River Ophelia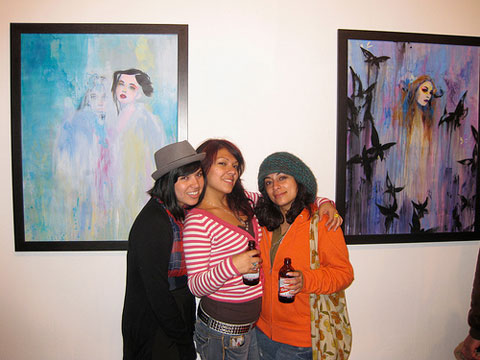 Ladies and ladies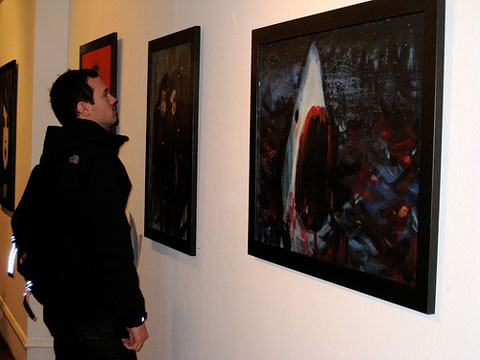 Getting darker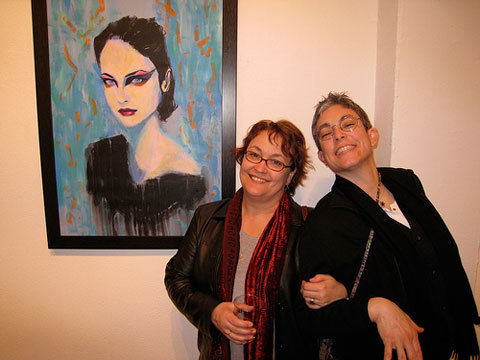 The Moms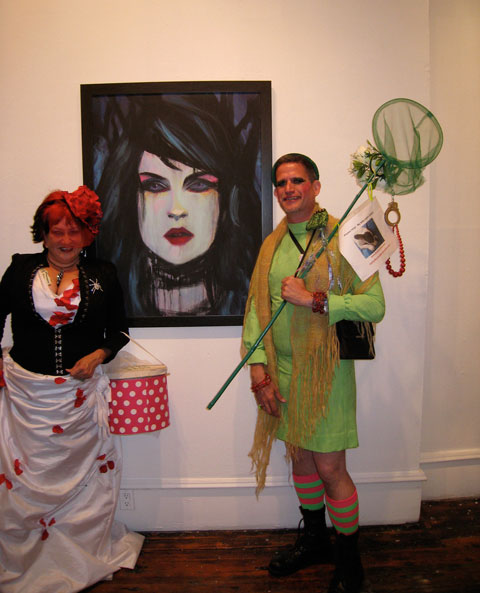 The Gallery space is in the heart of SF's gritty (and at time eccentric) Tenderloin District. Art lovers come from all walks of life. Nuff said.
More on Joshua Petker's Water Lilies in a personal statement by the artist here.