Opening Night: Josh Keyes, Saelee Oh, Doze Green at Jonathan Levine, NYC
Juxtapoz // Wednesday, 20 Jan 2010
1


Doze Green returned for his third show at LeVine's bringing with him a  stunning series of work depicting familiar figures in his otherworldly locales. His color work has grown by leaps in bounds these last few years and it's spectacular seeing a street artist hit the critical acclaim he justly deserves.

Josh Keyes's "Fragment" took up most of the main gallery with large scale paintings showing off Earth's creatures in various states of decomposition and decay. The work appears to be literal personification of what is coming if people don't start working with the environment rather than tear it apart. Great stuff from Josh.

My friend Sara told me to not to miss Saelee Oh's show, making it a point to tell me that she had a girl crush on her and her art, and it's easy to see why. Saelee's new works on paper, dubbed "Infinite Roots" are a both stunning and playful, illustrating spiders, flowers, and phantasmagorical lands.

The gallery opening, last Saturday night, was packed with fans of all three artists. Graffiti scenesters mixed with rockers and art lovers, as wine flowed through the galleries many rooms. All three artists were in attendance and each graciously spent the evening tagging and sketching in black books and mingling with the legions of art enthusiasts.

The show is running through February 13. Visit jonathanlevinegallery.com for more information.
Text and photos by George Koroneos.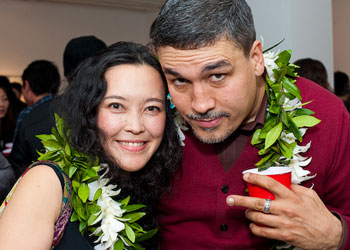 Yuri Shimojo & Doze Green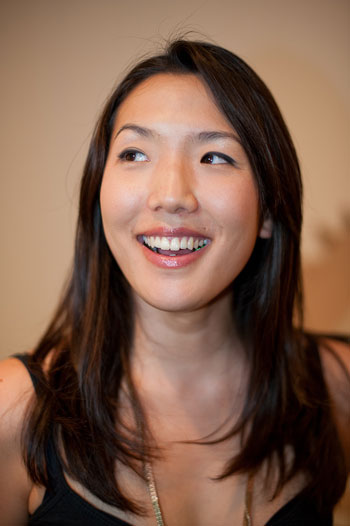 Saelee Oh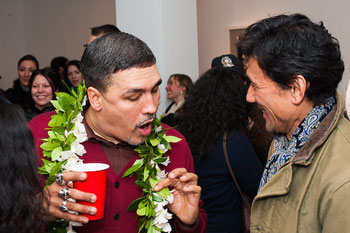 Doze shows off his lei

Jonathan LeVine mixes and mingles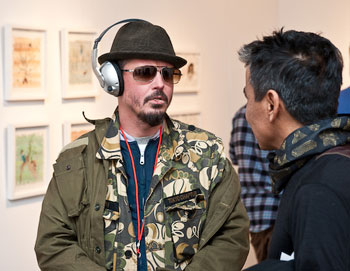 artist David Ellis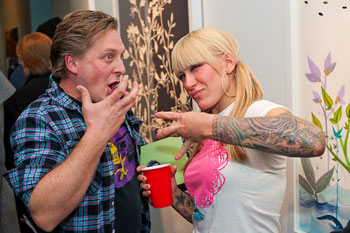 Adam Wallacavage and Tara McPherson show off their gang signs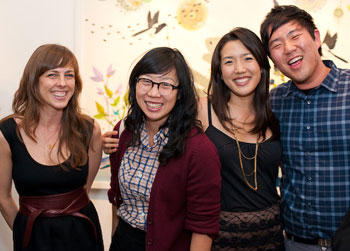 Lisa Butterworth, Caroline Hwang, exhibiting artist Saelee Oh, and Ely Kim.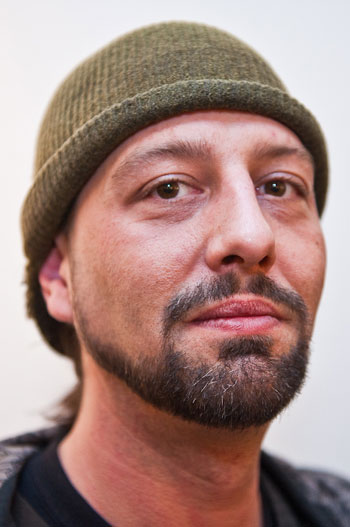 A close look at Kevin Bourgeois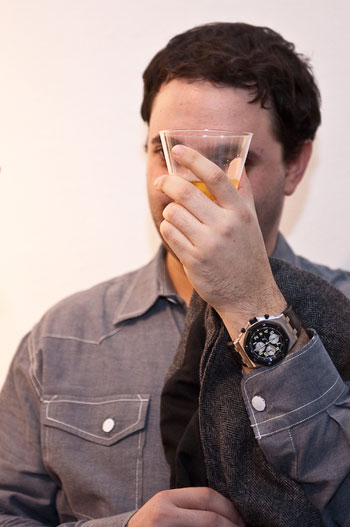 Joshua Liner incognito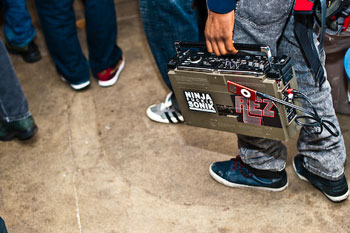 Anthony Avatar rocking the beat box nano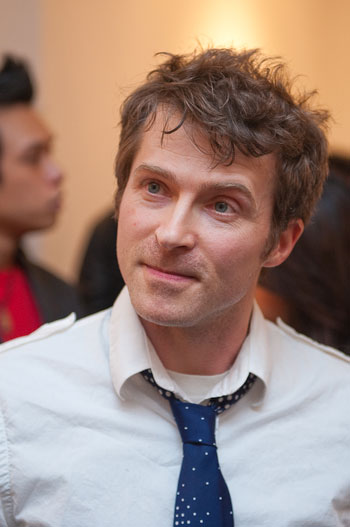 Josh Keyes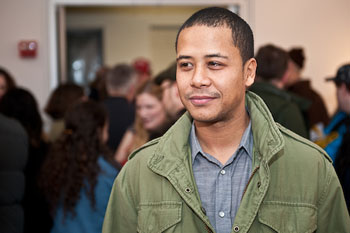 Zulu (serge tc5) P.n.b nation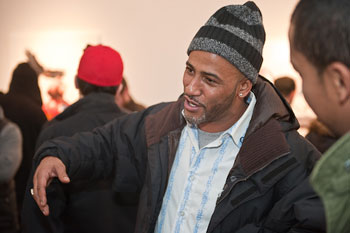 Torrick Ablack (toxic tds tc5)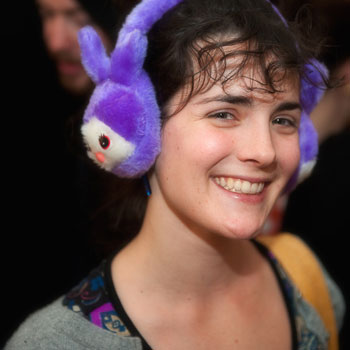 Little Miss Ear Muffs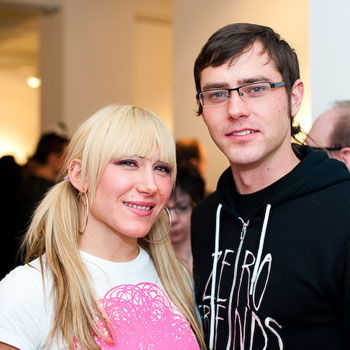 Tara McPherson & Sean Leonard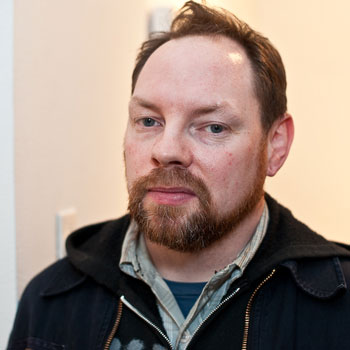 Paul Romano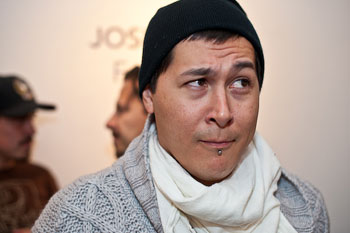 Ian Kuali'i ponders the situation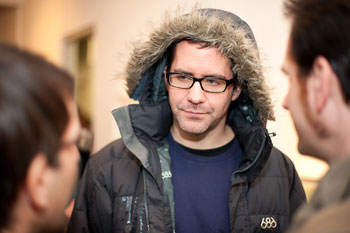 Eric White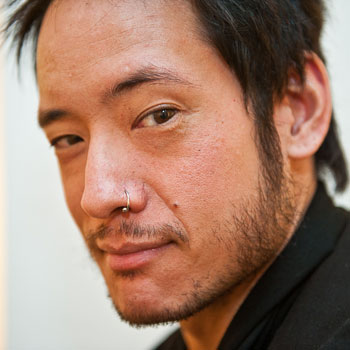 Steve "Kid" Lew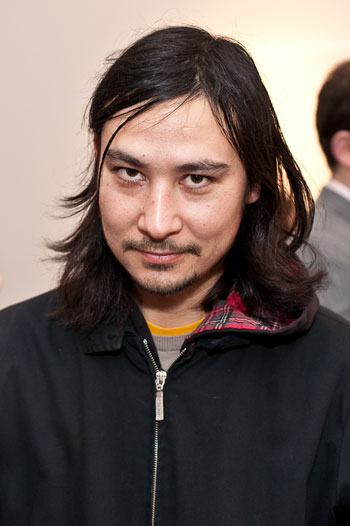 Esao Andrews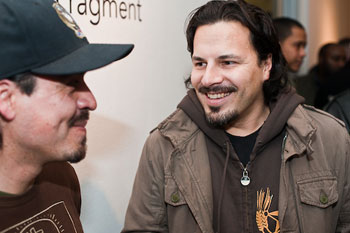 Streets artists in conversation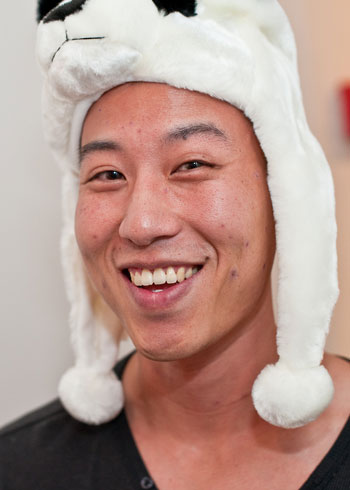 Tan Wong. Ignore the man with the giant bear hat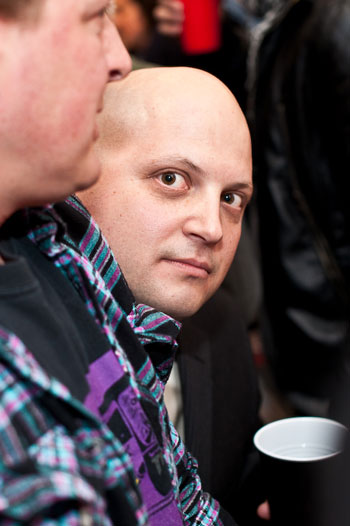 Jonathan LeVine. Our hidden treasure.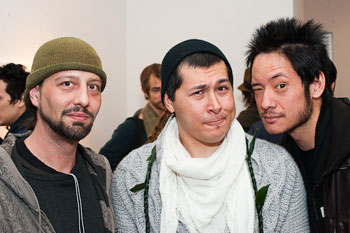 Kevin Bourgeois, Ian Kuali'i, Steve Lew. Only trouble can come from this group.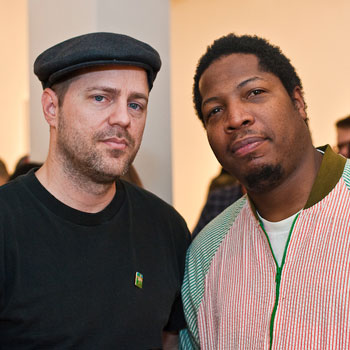 Rage johnson (inkheads) & Mikal Hameed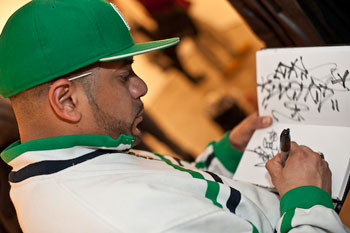 Totem tc5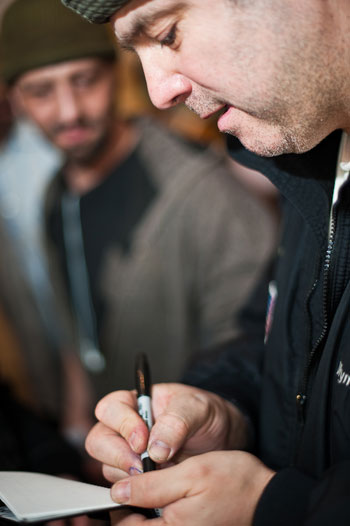 NIC 707 tags up a book
Josh Keyes: Fragment - more info here.
Saelee Oh: Infinite Roots - more info here.
Doze Green: New Works - more info here.

All shows will remain on view thru February 13, 2010 at Jonathan Levine Gallery in New York City
More info at www.jonathanlevinegallery.com