Opening Night: Jason Shawn Alexander's Mourners Walk Over Maple Leaves
Juxtapoz // Friday, 28 May 2010
1
Noted as one of the finest upcoming figurative artists in the new American scene, Jason Shawn Alexander creates visually arresting works from his Los Angeles studio.
For Mourners Walk Over Maple Leaves at Corey Helford Gallery, Alexander's enigmatic figures are filled with kinetic tension and languid grace, and he employs a rich palette of ambers, grays and okras to complement their moods. His narratives speak with raw honesty and pure emotion, expressing a spectrum of themes that are as dark and soulful as they are inspirational and exhilarating.

Read our interview with Shawn here.
Read our Back Talk with Shawn here.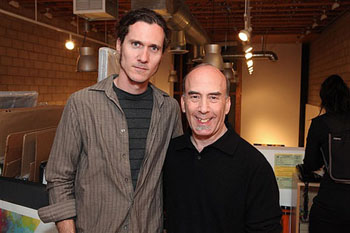 Artist David Kinsey with Gallery co-owner, Bruce Helford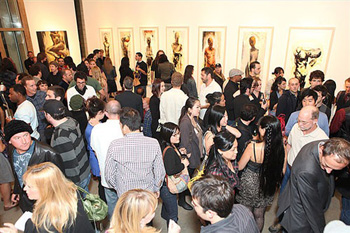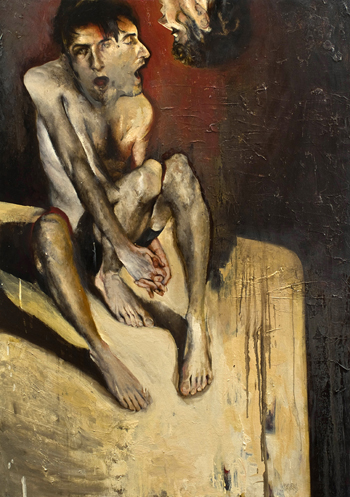 A Contract With God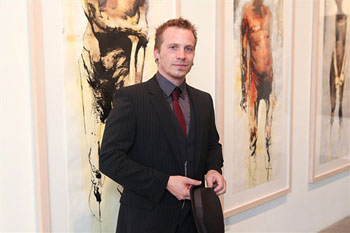 The artist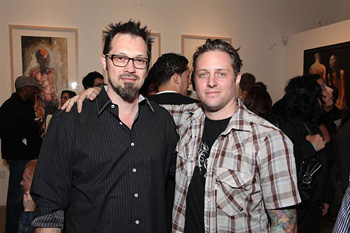 Kent Williams and Shawn Barber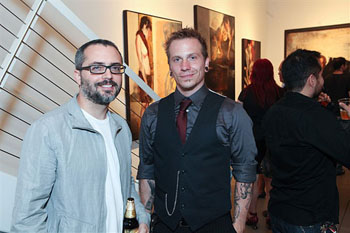 Joe Ledbetter and Jason Shawn Alexander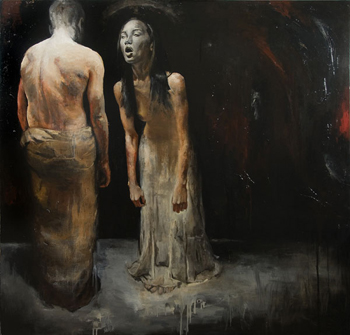 Halo Eaters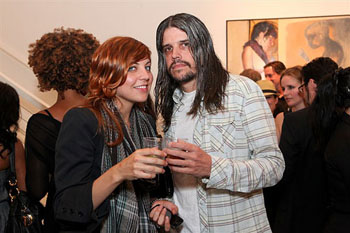 Korin Faught and Adam Jones of Tool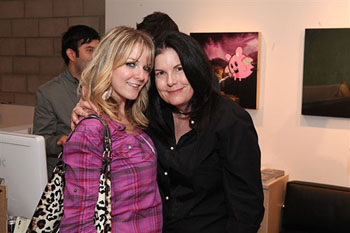 Brandi Milne and Jan Corey Helford


Mourner No 1
Jason Shawn Alexander
Mourners Walk Over Maple Leaves
Corey Helford Gallery
On View through May 29, 2010
Corey Helford Gallery
8522 Washington Boulevard
Culver City, CA 90232
T: 310-287-2340
Open Tuesday - Saturday, Noon to 6:00pm
Photos by Sam Graham.