Opening Night: James Naccarato, Erik Alos & Lauren Bergman at Corey Helford
Juxtapoz // Wednesday, 14 Jan 2009
1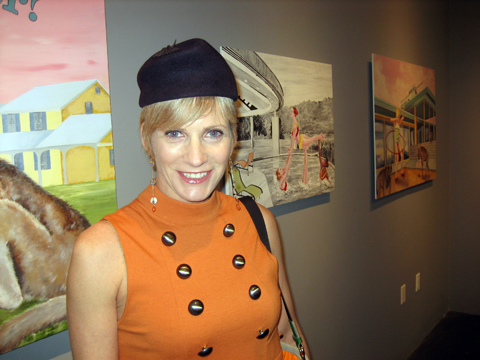 artist Lauren Bergman
Corey Helford Gallery Presents

James Naccarato "The Other Side of Madness"
Erik Alos "Inflexus Lumen"

With Guest Artist Lauren Bergman "Calhalla: Dreams of Future Passed"

On View January 3 until January 21, 2009

Corey Helford Gallery started 2009 off with a bang, as three fresh voices from the new fine art movement made up the Gallery's first exhibit of the year.

Oil painter James Naccarato's The Other Side of Madness, pop surrealist Erik Alos' Inflexus Lumen, and guest artist Lauren Bergman's Calhalla: Dreams of Future Passed took over the space, transforming the Gallery into the spot to be in Los Angeles last weekend.

Learn more about each artist and see more opening night photos from the Gallery here...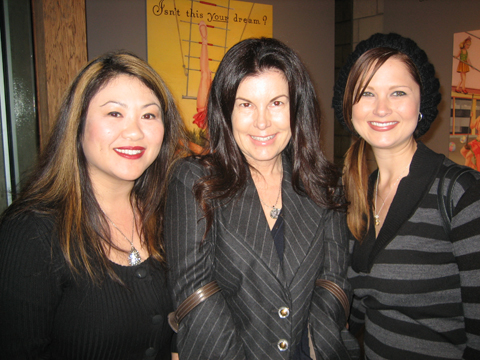 Annie Adjchavanich, Jan Corey Helford & Jetta Oates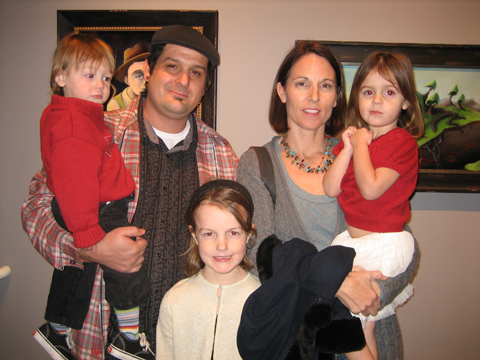 Sarah & James Naccarato and Family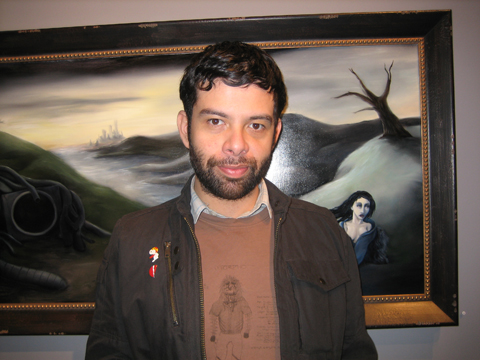 Carlos Ramos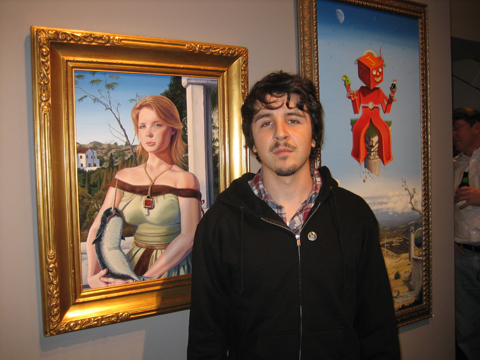 Erik Alos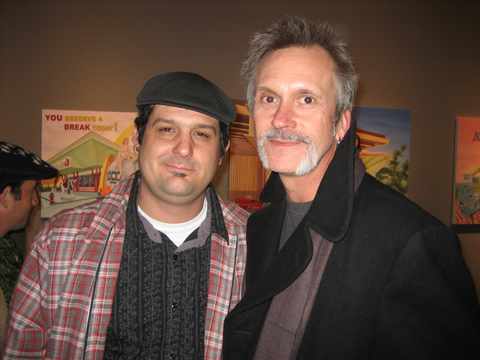 James Naccarato & Van Arno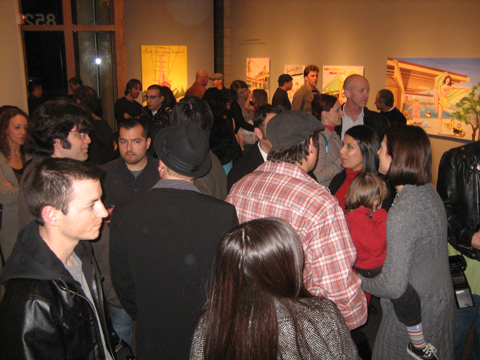 Quite the crowd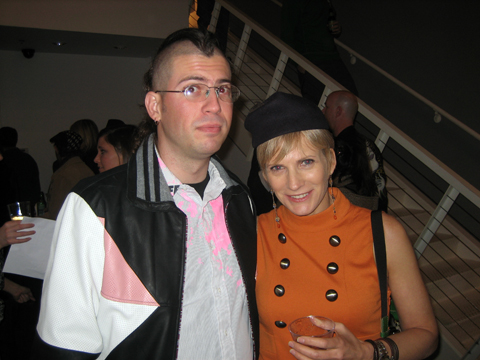 Buff Monster & Lauren Bergman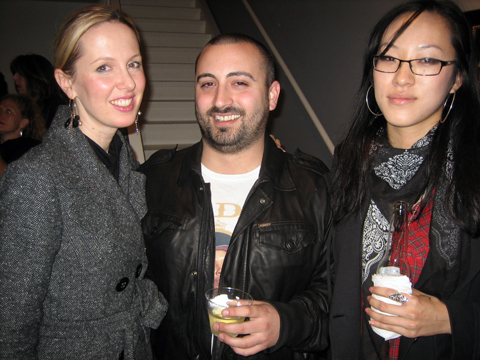 Angelique Groh, Joshua Petker & Sylvia Ji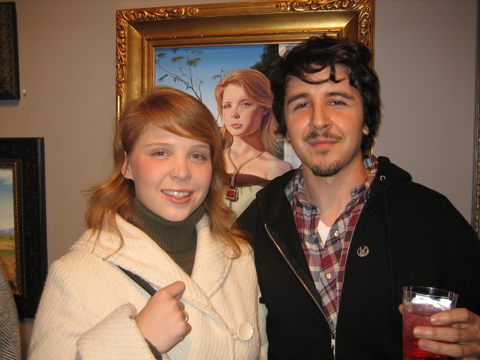 Erik Alos and model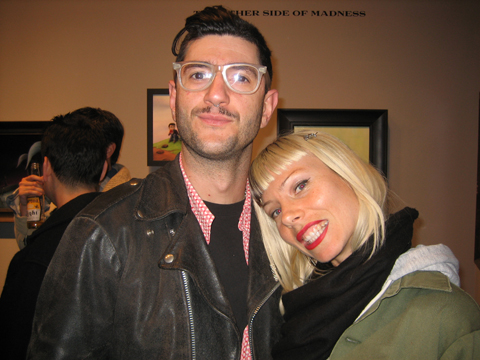 Rich Sandomeno & Jennifer Kaluhiokalani
About the Artists:
Following his 2007 exhibition at Corey Helford Gallery, James Naccarato reintroduces his world of meditating Buddhas, playful creatures and lost wonderers locked in the embrace of the sorrowful life and duality of all things. His handmade panels explore man's arrogant, destructive relationship with nature and the environment while softened with dreamlike imagery of trees, water, birds and flowers.

Naccarato was born in Kingston, New York and raised in California. At a young age, he took a strong interest in 16th and 17th Century classical painting, cubism, and surrealism.

Growing up, Naccarato was inspired by California culture and identified with street art, comics, and various underground art movements. He attended the Laguna College of Art and Design where he studied Fine Art and Illustration and developed his signature style of painting. Naccarato is known for his colorful and playful creatures who often have a fictional quality to them, and at the same time feel very natural, organic and possibly preternatural -- perhaps even "real."
The artist lives in Long Beach with his wife and three children, and his work has been featured in numerous national exhibitions at galleries including CoproNason, Limited Addiction Gallery, Track 16, M Modern, and Lineage Gallery.

For more information about James Naccarato, please visit jamesnaccarato.com.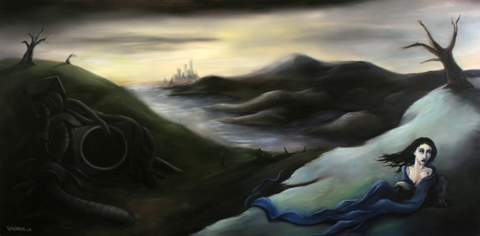 James Naccarato: The Other Side of Madness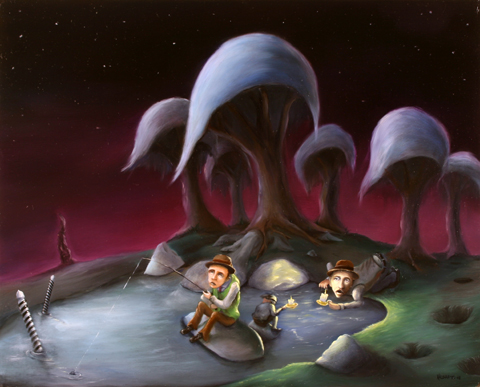 James Naccarato: The Road Less Traveled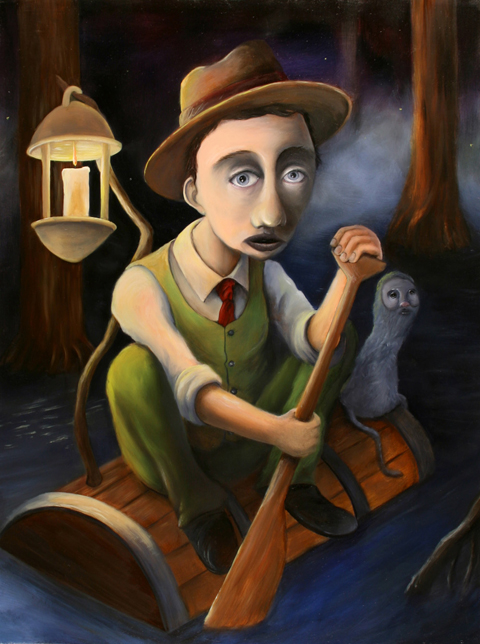 James Naccarato: The River Flows On


The opposite side of the gallery features Erik Alos' acrylic-on-panel works that blend iconic pop culture references with figurative narratives. Alos' eclectic cast of characters showcases blue frogs, floating Gumbys, ominous skulls and delicate waifs as they populate desert skies and serene landscapes.

Erik Alos was born and raised in Southern California. A self-taught artist, Alos began his creative endeavors at a young age and discovered his love for graffiti and painting during his teens.

He successfully parlayed his talent from the streets to the canvas, becoming a notable emerging talent in Los Angeles' burgeoning art scene. Influenced by Raphael Sanzio, Francisco Goya, Salvador Dali, Robert Williams, Mark Ryden and Ron English, Alos continues to push the boundaries of his narratives creating powerful snapshots of a new reality.
Alos' work has been featured in group shows at CoproNason, Gallery 1988 and Thinkspace Gallery.

For more information about Erik Alos, please visit erikalos.com.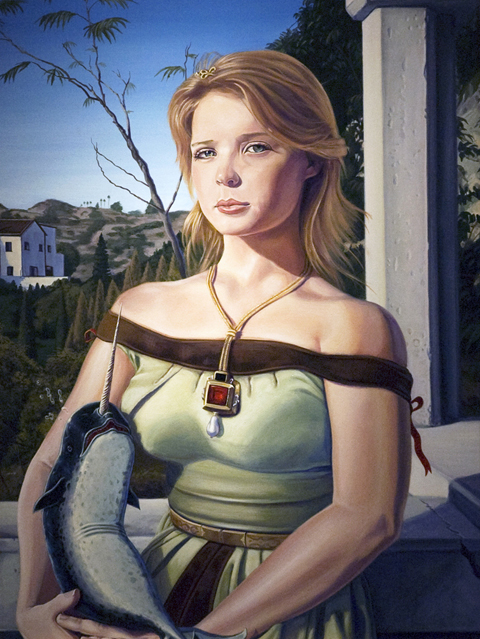 Erik Alos: Girl With Sea Unicorn


Erik Alos: Inflexus Lumen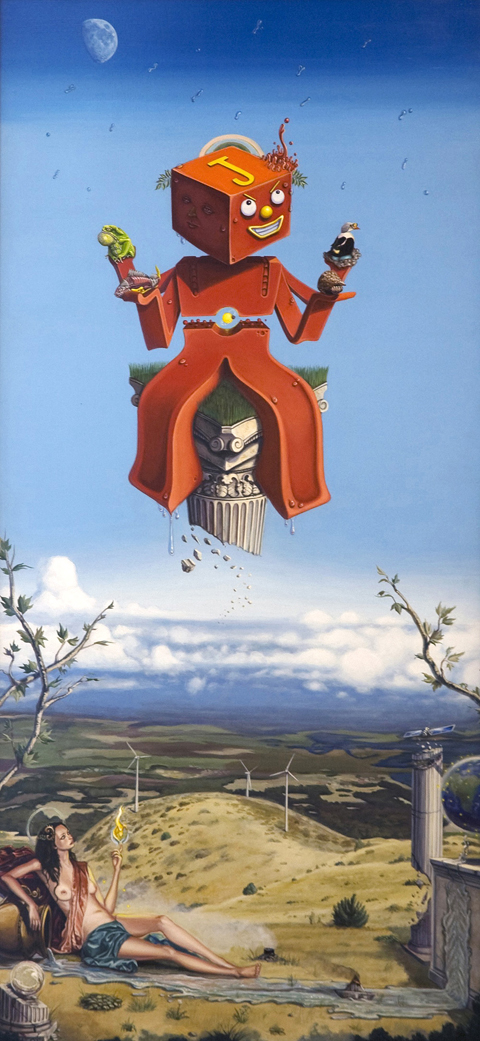 Erik Alos: Spherical Purgation
Upstairs in the loft space, guest artist Lauren Bergman unveiled her highly-anticipated exhibition Calhalla: Dreams of Future Passed. A study of "California dreaming", her vibrant watercolor and acrylic works pair mid-century modern architecture with pin-up goddesses, "beckoning the viewer to come dwell in their sunny, modern Garden of Eden."

Lauren Bergman grew up in Washington, D.C., before relocating to Manhattan in 1987 to study painting and design at Parson's School of Design and The Art Students League in New York.

Her career in the Arts began at a young age, enrolling in art courses at the Corcoran Gallery of Art. Bergman's exceptional talents and mature narratives quickly landed her gallery exhibitions in Washington, D.C., exhibiting among renowned American realists, including Burton Silverman and Sondra Freckelton.

Lauren Bergman is now regarded as a preeminent female contemporary artist emerging in the 21st Century, respected for her contributions to feminist-inspired art. Bergman's solo exhibitions include "New Works" at O.K. Harris Gallery, and "American Dream" at Makor Gallery, and she has been featured in group shows at Carl Hammer Gallery and Claire Oliver Fine Art. Her work has been published in The New York Times, Xlr8r, Boing Boing, Juxtapoz, Absolute Arts, Glasstire, Format Magazine, Alarm Magazine, ACED Magazine and Art MoCo.

For more information about Lauren Bergman, please visit laurenbergman.net.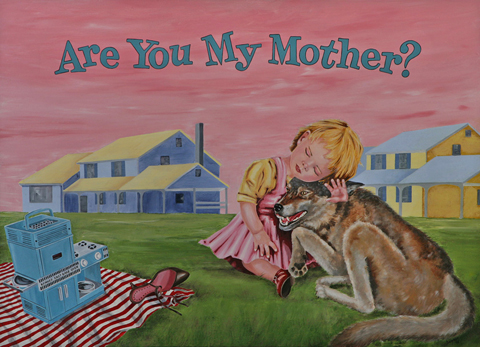 Lauren Bergman: Are You My Mother?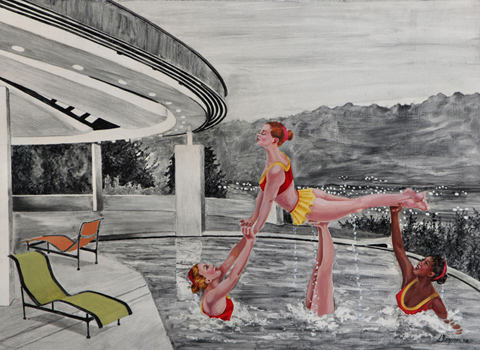 Lauren Bergman: Synch or Swim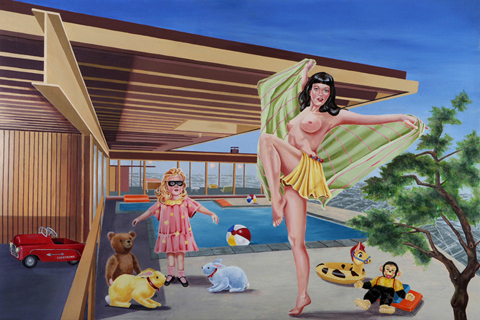 Lauren Bergman: Future Perfect
All three shows are open to the public and will be on view until January 21, 2009.
More info at www.coreyhelfordgallery.com