Opening Night: Immortal Artifacts by Kukula
Juxtapoz // Thursday, 31 Dec 2009
1


This new series continues Kukula's trend of depicting young females in deceptively complex situations. Serving as allegorical narratives, Kukula recently told us, "My figures are not necessarily human." Whatever her figures may represent for the artist and viewer, they are candy to the eye.

A cast of top-notch artists and fans came out to celebrate the unveiling of Immortal Artifacts at Los Angeles' Corey Helford Gallery.
Make sure to read our recent Back Talk interview with Kukula in anticipation of this show HERE.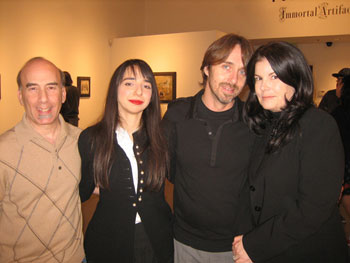 Bruce Helford, Kukula, Richard Scarry and Jan Corey Helford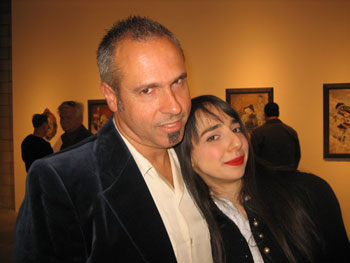 Gary Baseman and Kukula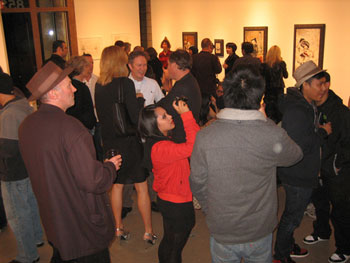 Fans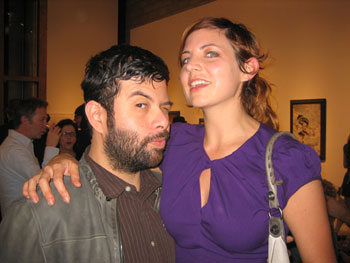 Carlos Ramos eyes Korin Faught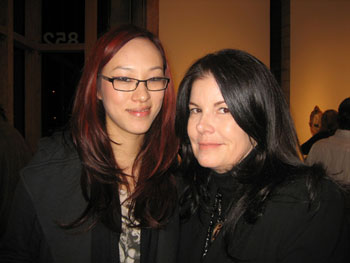 Sylvia Ji and Jan Corey Helford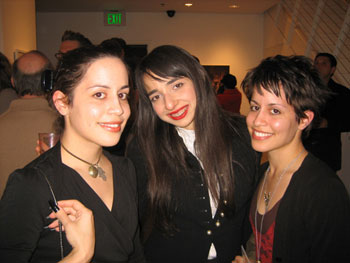 Mia, Kukula and Barbra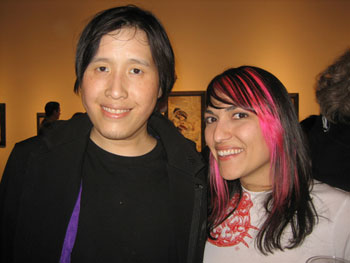 Luke Chueh and Jamie Rivadeneira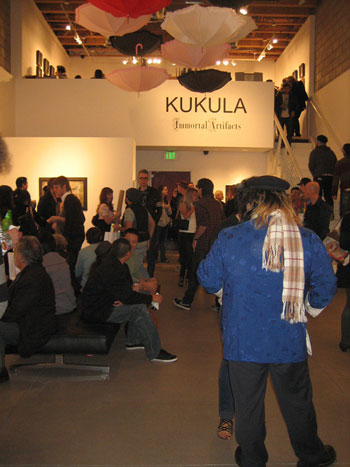 [First image: Kukula and Dan Goldman admire a friend's tattoo]
Kukula: Immortal Artifacts
Corey Helford Gallery
December 19, 2009 – January 9, 2010.
Opening reception Saturday, December 19th
www.coreyhelfordgallery.com
www.kukulaland.com