Opening Night: Audrey Kawasaki at Jonathan Levine
Juxtapoz // Tuesday, 12 Jan 2010
1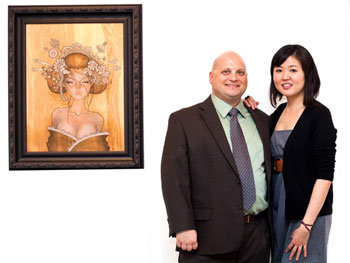 Audrey Kawasaki's (Juxtapoz #90) work has captivated audiences the world over the past few years and for her breakout solo show in New York City at Jonathan Levine Gallery the story was no different. The gallery was packed and the art is stunning.

Hajimari—a prelude offered new works by Audrey Kawasaki. This new series includes paintings on wood panel, and some on paper, all of which feature the artist's signature, sultry female subjects. Her Japanese heritage has obviously had an impact on the new work and we even see a few male figures, as well as a lot more nudity in Audrey's females!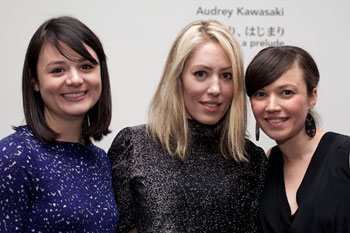 Kendal Johnson, Darcie Vukovich, and Maléna Seldin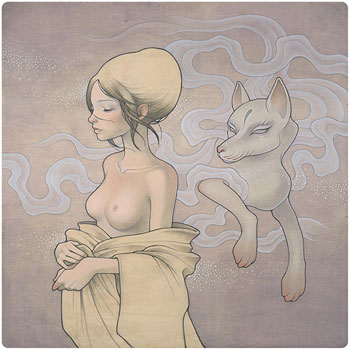 Meisai (Disguised)
oil and graphite on wood
30 x 30 inches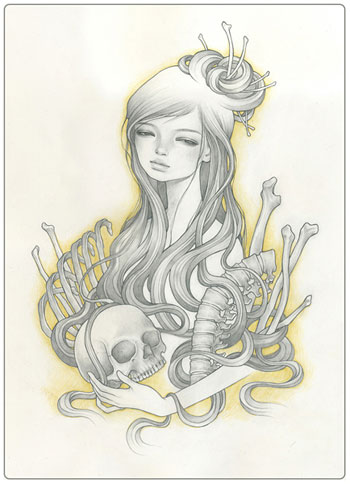 Reconcile
UltraChrome print on 300 gsm paper
17.5 x 11.75 inches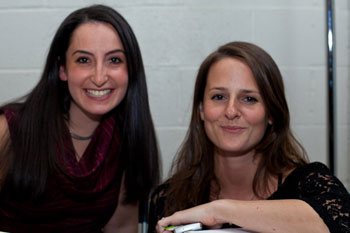 New members of gallery staff: Chelsea Tempkin, Gallery Assistant & Alix Frey, Assistant Director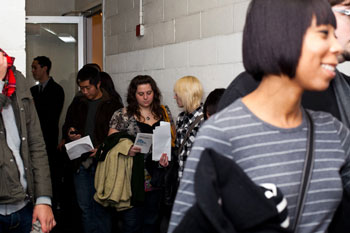 The line wrapped around the entire 9th floor hallway and into the stairwell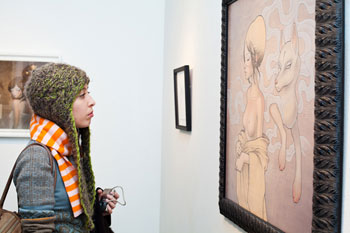 Taking a look at Audrey's Meisai (Disguised)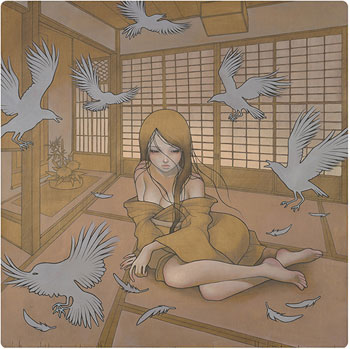 Kazamachi (Waiting)
oil and graphite on wood
30 x 30 inches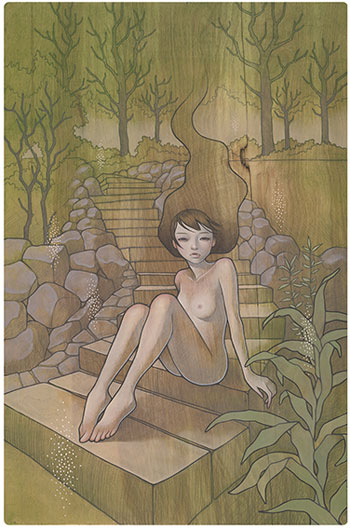 Warabeuta (A Child's Song)
oil and graphite on wood
32 x 21 inches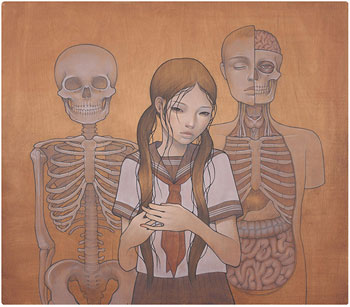 Yuugure no Houkago (Afterschool)
oil and graphite on wood
26.5 x 30 inches
Photos by Kain Productions.
Audrey Kawasaki
Hajimari—a prelude
Solo Exhibition, Jonathan Levine Gallery
www.jonathanlevinegallery.com