Once a rumor, now fact: CIA used modern art as propaganda weapon
Juxtapoz // Monday, 13 Dec 2010
1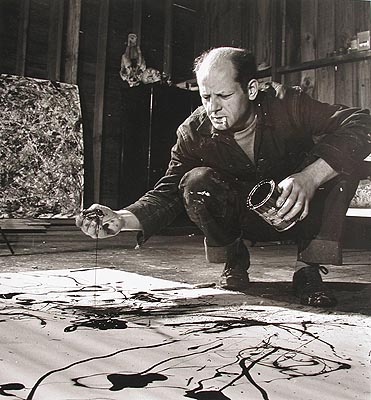 The CIA are some clever blokes. Apparently, during the 1950s and '60s, the Central Intelligience Agency, normally known for secret flights to secret airports for secret interrogations, used artists such as Jackson Pollock, Robert Motherwell, Willem de Kooning and Mark Rothko as weapons for Cold War propaganda.
T
he Independent in London
wrote an investigative piece on the subject of the CIA using modern artists, such as Abstract Expressionist Jackson Pollock, as propaganda tools. Why you may ask?
According to the article:
Why did the CIA support them? Because in the propaganda war with the Soviet Union, this new artistic movement could be held up as proof of the creativity, the intellectual freedom, and the cultural power of the US. Russian art, strapped into the communist ideological straitjacket, could not compete.



The existence of this policy, rumoured and disputed for many years, has now been confirmed for the first time by former CIA officials. Unknown to the artists, the new American art was secretly promoted under a policy known as the "long leash" - arrangements similar in some ways to the indirect CIA backing of the journal Encounter, edited by Stephen Spender.



Another interesting bit from the piece: The Propaganda Assets Inventory, which at its peak could influence more than 800 newspapers, magazines and public information organisations. They joked that it was like a Wurlitzer jukebox: when the CIA pushed a button it could hear whatever tune it wanted playing across the world.



A very interesting bit of histroy revealed. Read the article here.
Thank you to Todd James for posting on his blog.