On Newsstands Now: Juxtapoz July 2011 featuring Harmony Korine, James Franco, and Aaron Young
Juxtapoz // Monday, 13 Jun 2011
1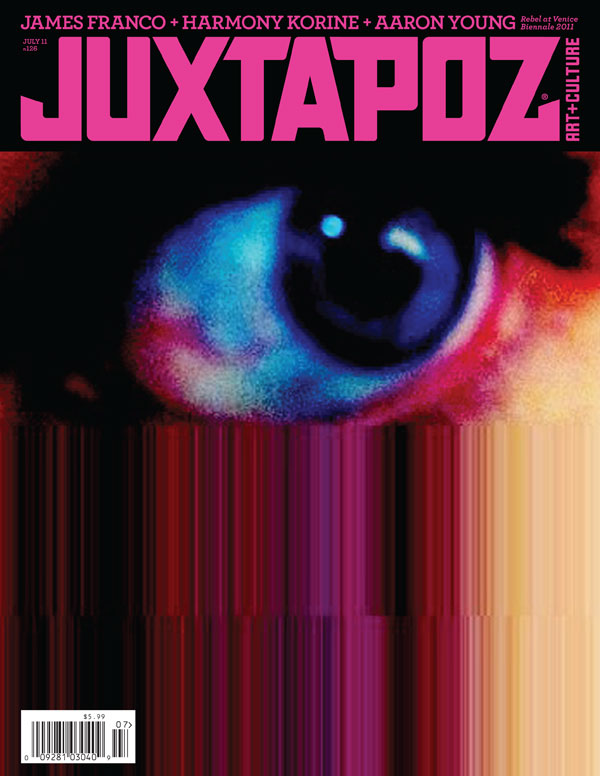 Today, we are pleased to announce our July 2011 issue, featuring a full behind the scenes report and cover story on the making of the Harmony Korine, James Franco, Aaron Young, Ed Ruscha project, "Rebel," to premiere at the 2011 Venice Biennale this summer.
For the July 2011 issue of Juxtapoz, we teamed up for a special 3-part interview with James Franco, Aaron, Young, and
filmmaker Harmony Korine
to discuss the making of their collaborative project, "Rebel," made exclusively for the Venice Biennale this summer. Along with Douglas Gordan, Paul McCarthy, and Ed Ruscha, Franco compiled Young and Korine to create an entire site-specific installation based on the legend of James Dean and the seminal film "Rebel Without a Cause."
BUY THE ISSUE HERE.
Aaron Young's portion of the project is featured on the subscriber-only cover.
Check out Korine and Franco's teaser for their portion of "Rebel" here.
Also in July, we feature the work of train-hopping graffiti artist and photographer that has been making cult-like
buzz over the past few years, Swampy
. We were able to hop trains through Nevada and California with the elusive artist for the interview.
We round out the issue with pieces on
Neil Farber,
tattoo artist Jose Lopez,
Mark Mulroney
, a curated photo section by Tom Adler, and a special discussion with Star Wars icon, and fine artist, Billy Dee Williams.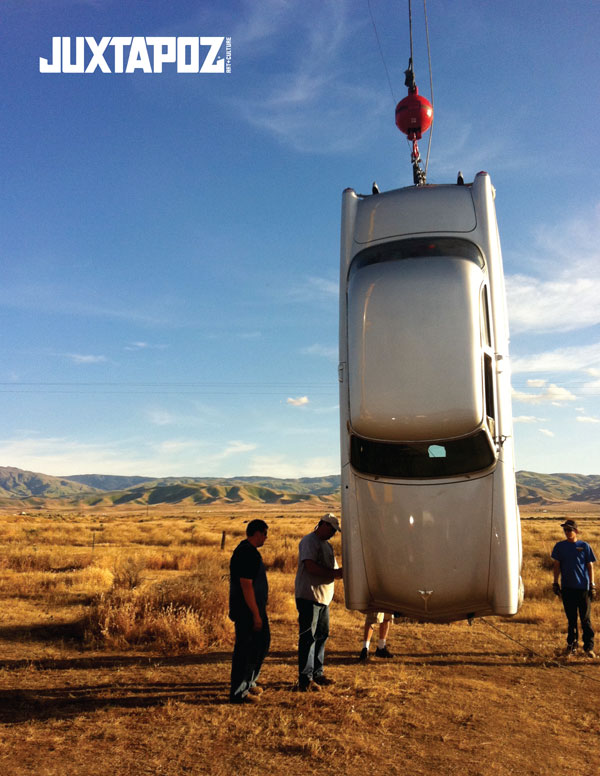 BUY THE ISSUE HERE.